Dutch Baby Apple Pancake
I need to be clear up front, this is not your regular pancake. This recipe is based on the popular Dutch Baby Pancake which is in turn based on the Yorkshire Pudding. Cooked with one pan in the oven, instead of frying on both sides on the stove like a traditional pancake.
Unlike traditional pancakes, they aren't light and fluffy on the inside, but with a consistency more like set custard. After many trials of different recipes, and lots of looking at images of other Dutch Babies, I realised I had to let go of my conventional "pancake" expectation and open my mind to something different. Traditional Dutch Babies pour the pancake batter into a hot buttered skillet, bake through and then top with either fruit (for a sweet version) or bacon and eggs (for a savoury take).
My version doesn't puff up as much as the recipes I researched because I've added the indulgence of sautéed cinnamon apples into my batter. I have also tried this recipe using berries along with the apples, but it turns out simply topping a cooked pancake with fresh berries is more my thing.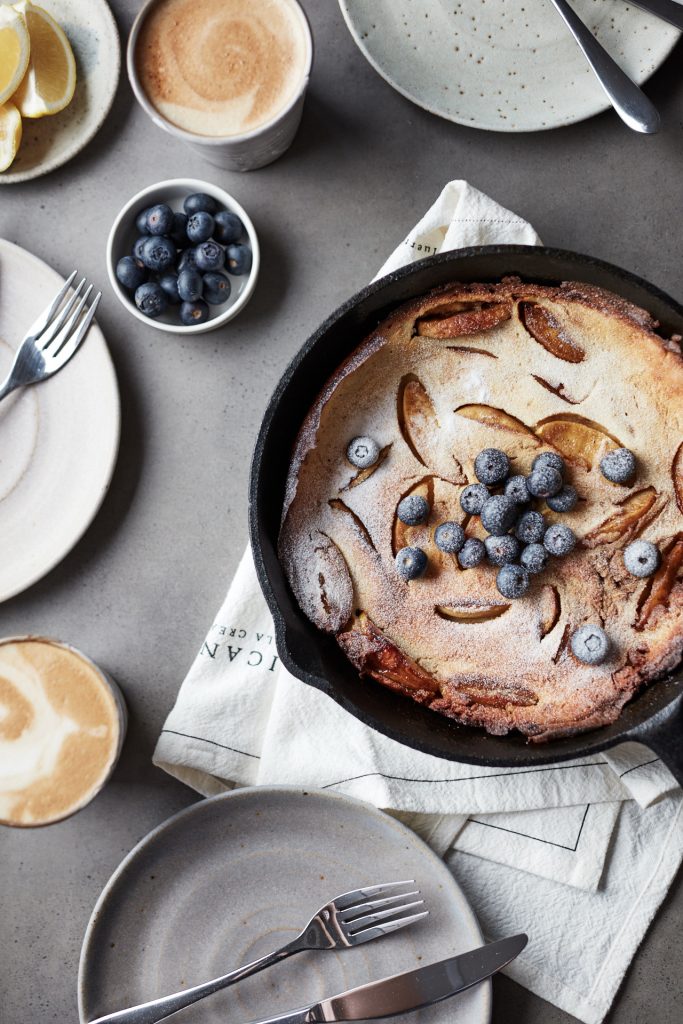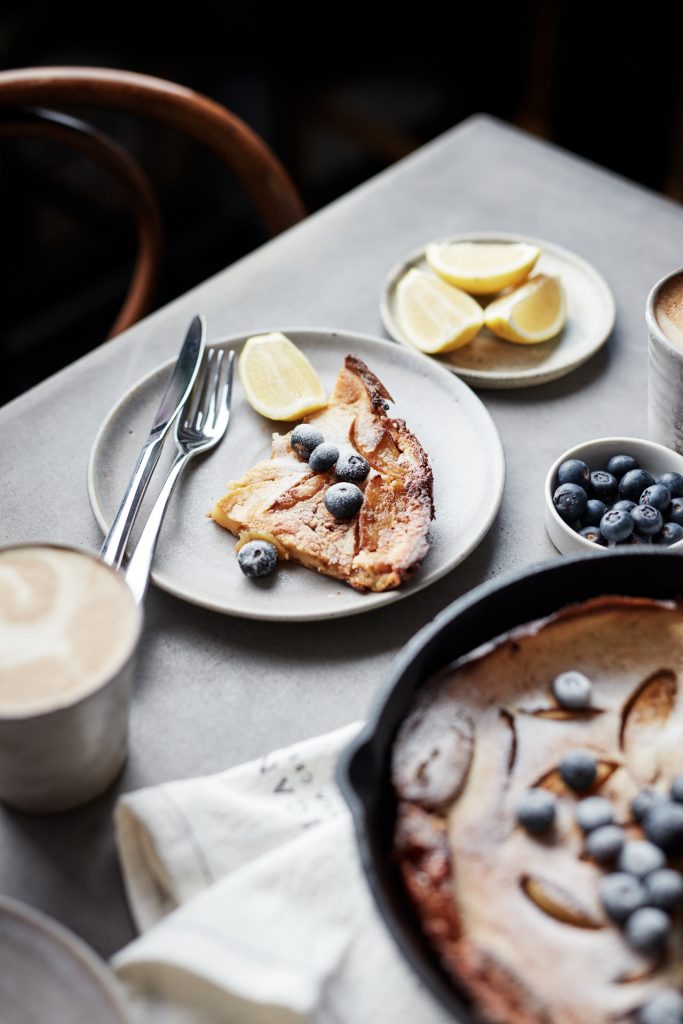 Dutch Baby Apple Pancake
Print Recipe
Ingredients
3 tbsp butter
¼ cup packed light brown sugar
¼ tsp cinnamon
2 apples, peeled, cored and cut into small wedges
3 eggs
1 tsp vanilla extract
1 tbsp caster sugar
pinch of salt
½ cup plain flour
½ cup milk
1 fresh lemon, quartered, to serve
1 cup fresh berries, to serve
1 tbs icing sugar, to serve
OR maple syrup, to serve
Instructions
Preheat oven to 220°C (200°C fan-forced). Place a 25cm cast iron skillet in the oven to heat up at the same time.

When the oven is ready, take the skillet out of the oven, melt butter in the pan, swirling around so it coats the sides. Stir in brown sugar and cinnamon. Add apple, stir to coat, flatten to one layer and place back in the oven for 5 minutes, stirring again half way.

Meanwhile, in a blender, mix together eggs, vanilla extract, caster sugar, salt, flour, and milk. Pour egg mixture into skillet over the apples, swirl a little and bake until puffed and brown, around 15 – 20 minutes.

Remove from oven, top with half the berries, and a sprinkle of icing sugar. Serve with remaining berries and lemon wedges or maple syrup.
Notes
If you don't have a cast iron skillet, you can use an oven proof frying pan, or non springform cake tin.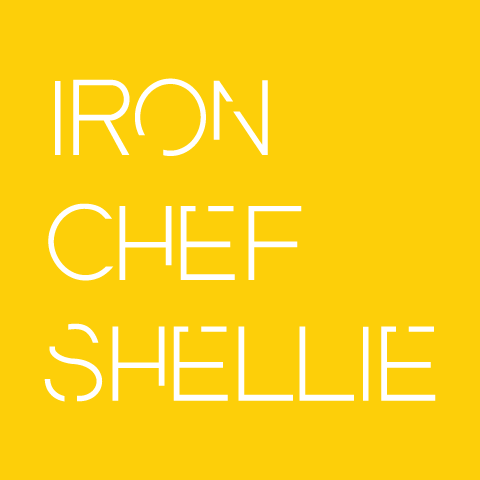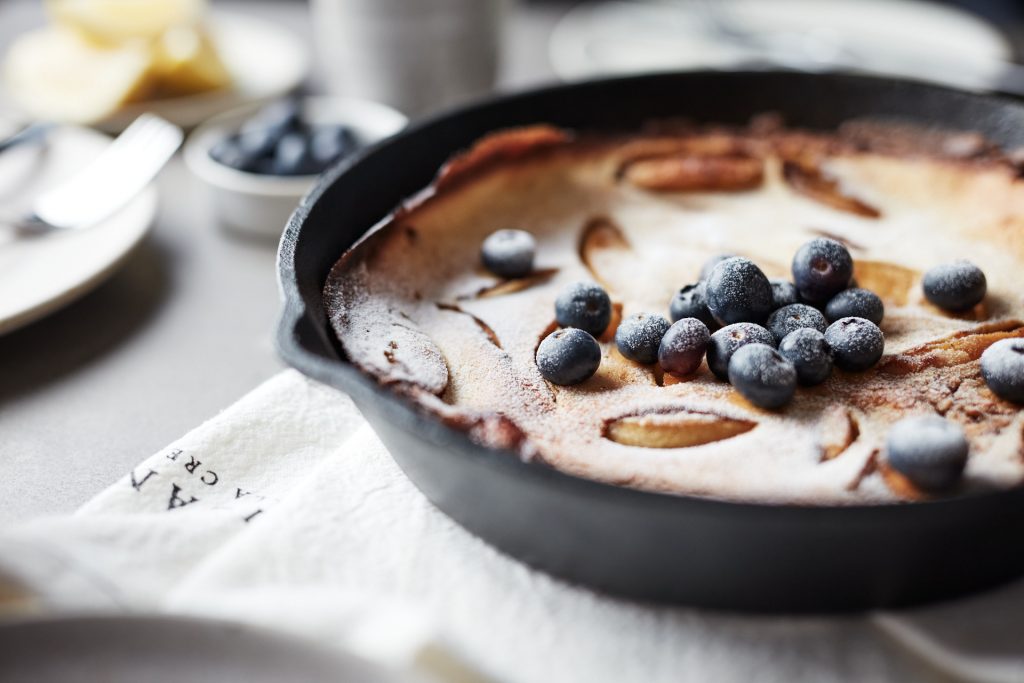 Post updated 4 July 2020.