Bhutan Local Eats & Markets
Welcome to the second post in my series of posts from Bhutan. I hope you enjoyed the first article on COMO Uma Punakha. This post will cover some of the food markets and local eats that we stopped at on our travels from the capital of Thimpu to Punakha.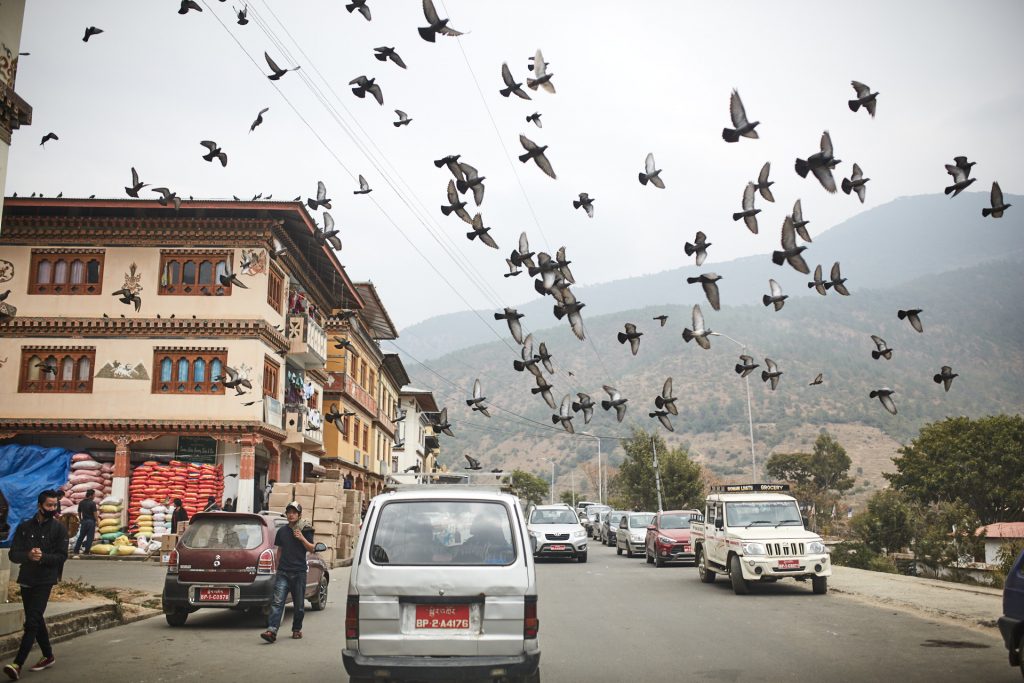 One of my favourite ways to connect with the the local flavours of a country is to visit a local produce market. You'll usually come across an abundance of ingredients you've never seen before. The open air market in Kuruthang only happens on Saturdays and is full of weird and wonderful things I'd never seen before. You can find blocks of yeast with fern leaves pressed into them (used to brew alcohol), chilli beef lungs, intestine sausages, spiky bark used to in stews, flower peppers, spices and the ever popular blocks of preserved yak cheese.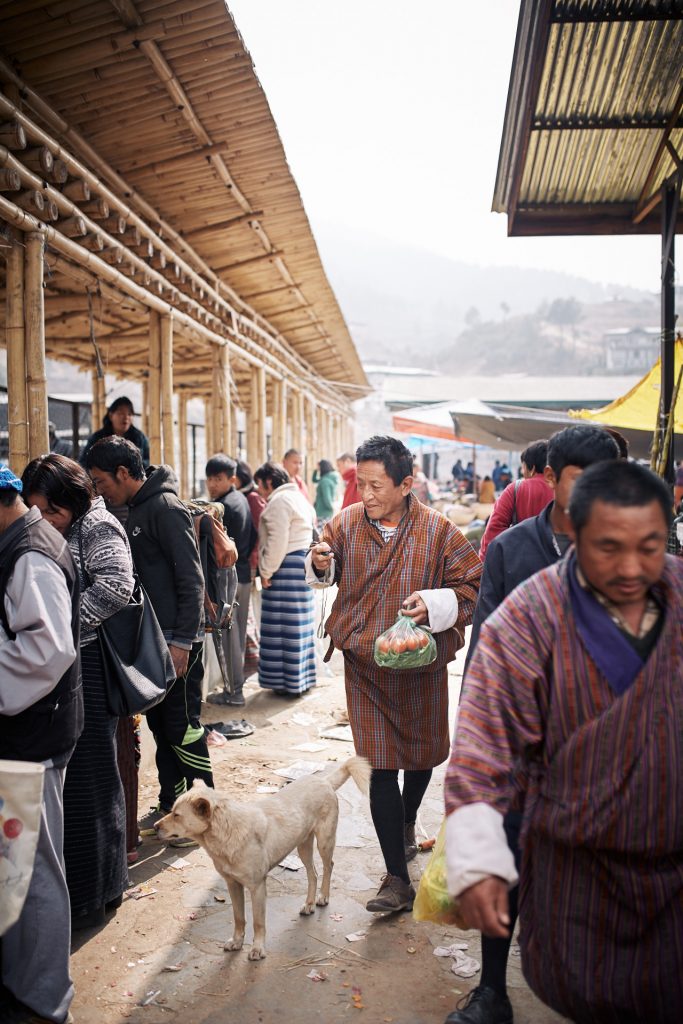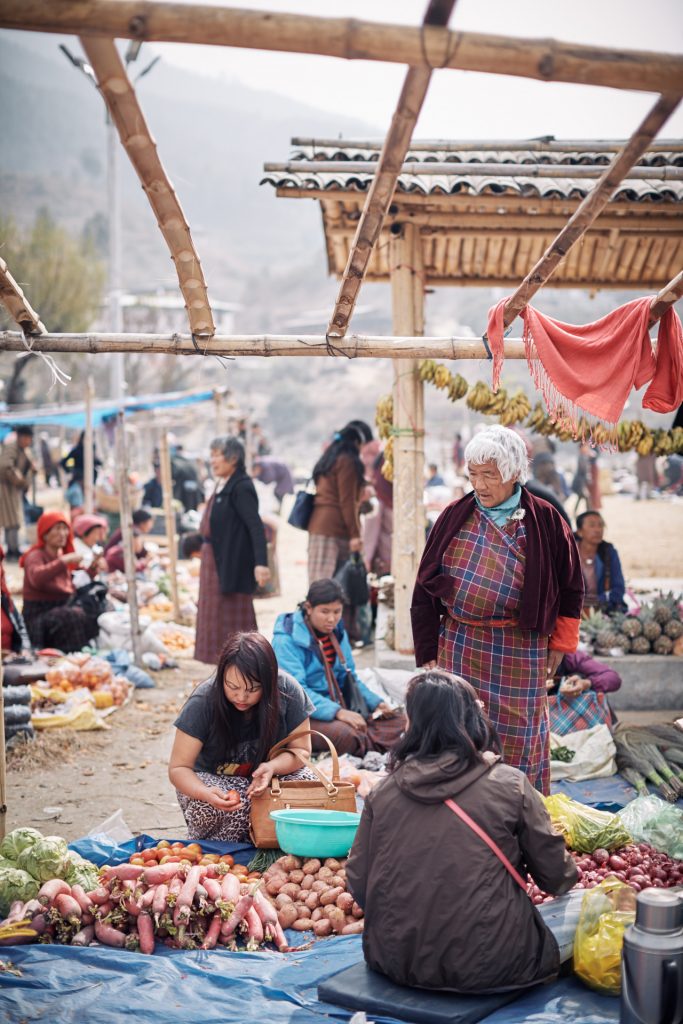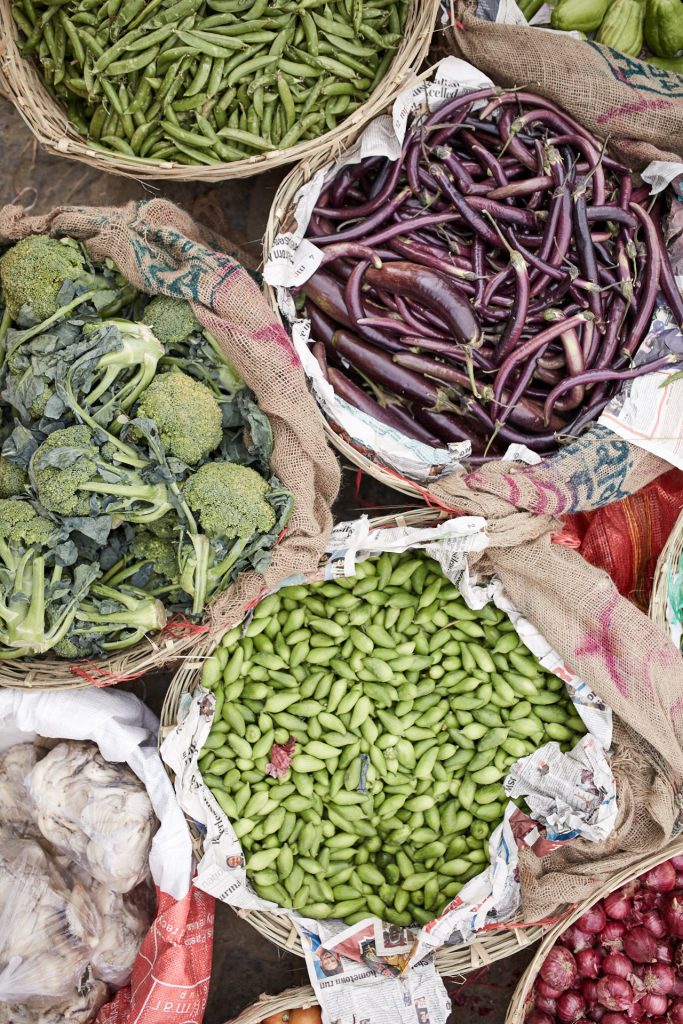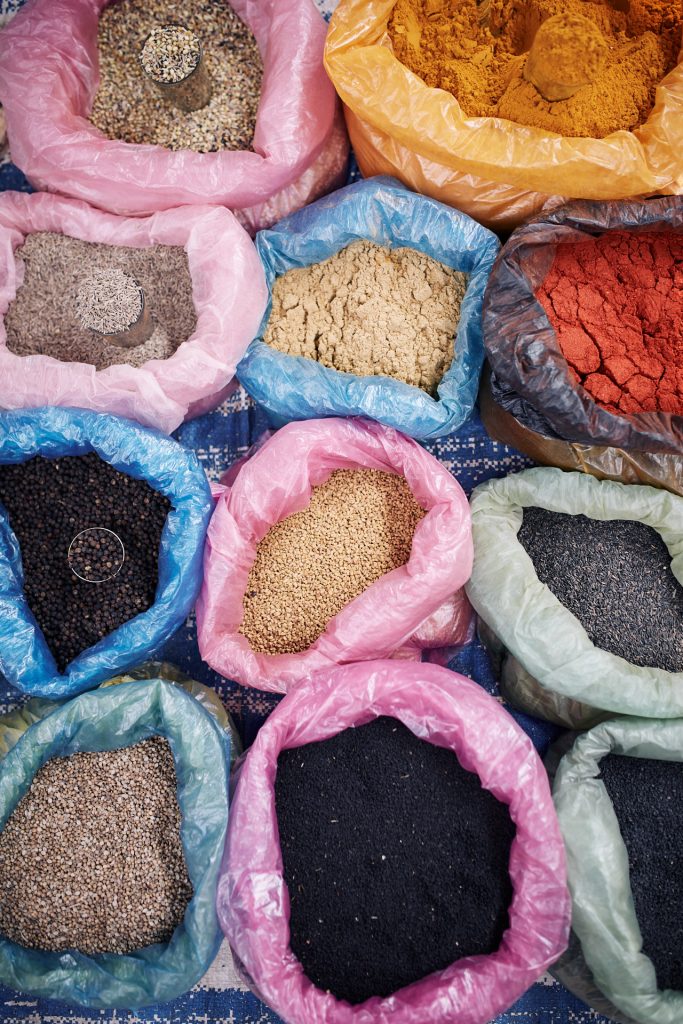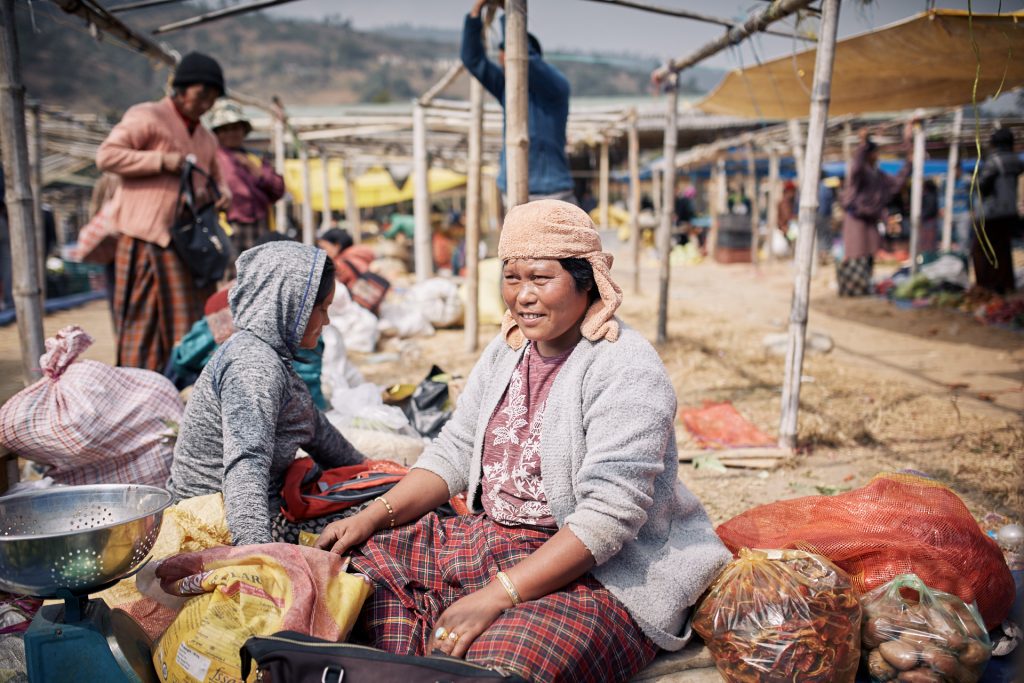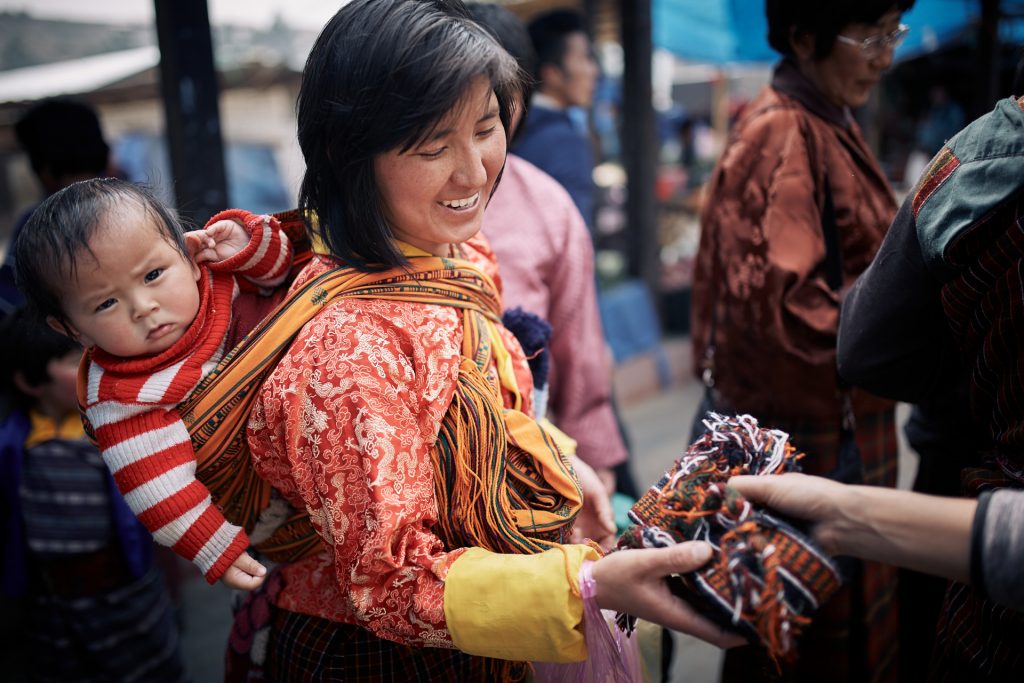 Kuruthang sits in the lower reaches of the Himalayas, with yak herders who visit from higher altitudes and tropical fruits arriving from further below. It's a confluence of flavour and culture. A big hit for me were a couple of ladies serving homemade hot momos (Himalayan dumplings), complete with a punchy chilli sauce. The locals would order a plate and take a moment from shopping to sit and enjoy.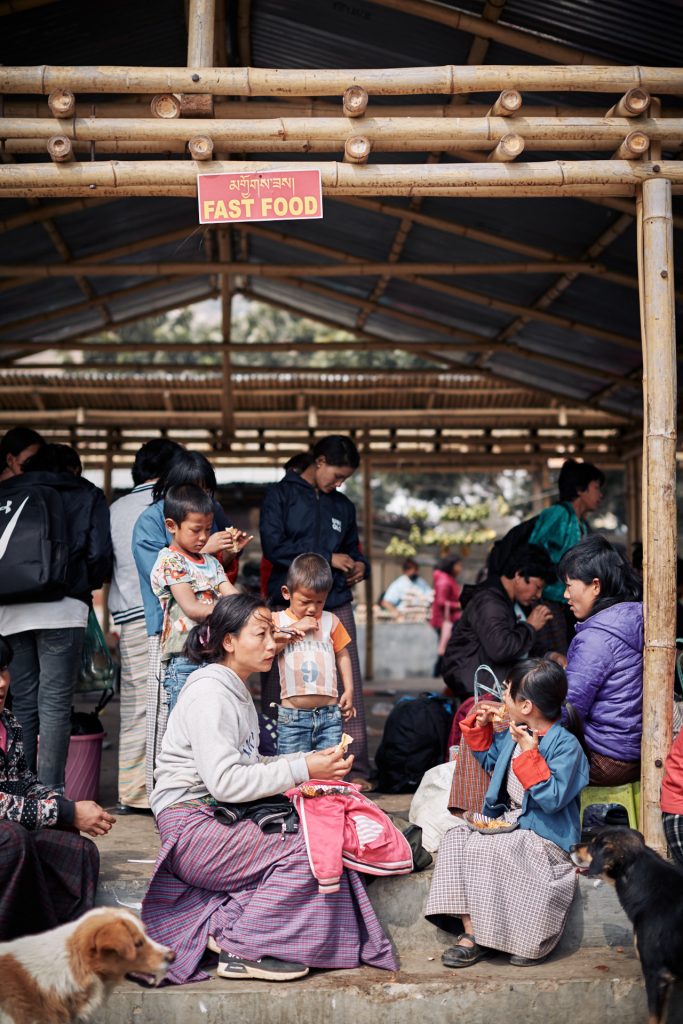 Just up the hill from the farmers market is the main township of Kuruthang, and a hidden gem for anyone who likes to eat local. Ravens is a popular spot amongst the taxi drivers of the town, and run by a lovely Nepalese family serving up a Bhutanese cuisine boosted with a few of their own cultural influence. Situated in Punakha opposite the taxi stand, follow the signs and smells upstairs to the quaint dining room.
Their chicken curry is what we have come for, tender pieces of chicken cooked in a mild red curry sauce and served with an abundance of coriander. Also known as "Jasha Maru", this Bhutanese take on a curry has a nice gingery taste to it. Chicken curry was only introduced since 1960s, but has become a very popular dish in Bhutan, and no wonder if the Raven's version is anything to go by.

To accompany the curry, a serving of ema datshi, literally translated from "chilli cheese", prepared by braising chilli peppers with crumbly yak cheese to make a milky sauce that is outrageously spicy. Recognised as the national dish of Bhutan, and is served with every meal without fail to add flavour and heat to the experience. The chillies can be either fresh and green or dried and red. Although the core ingredients are the same, each chef has their own take on the dish, which means you'll never get the same one twice.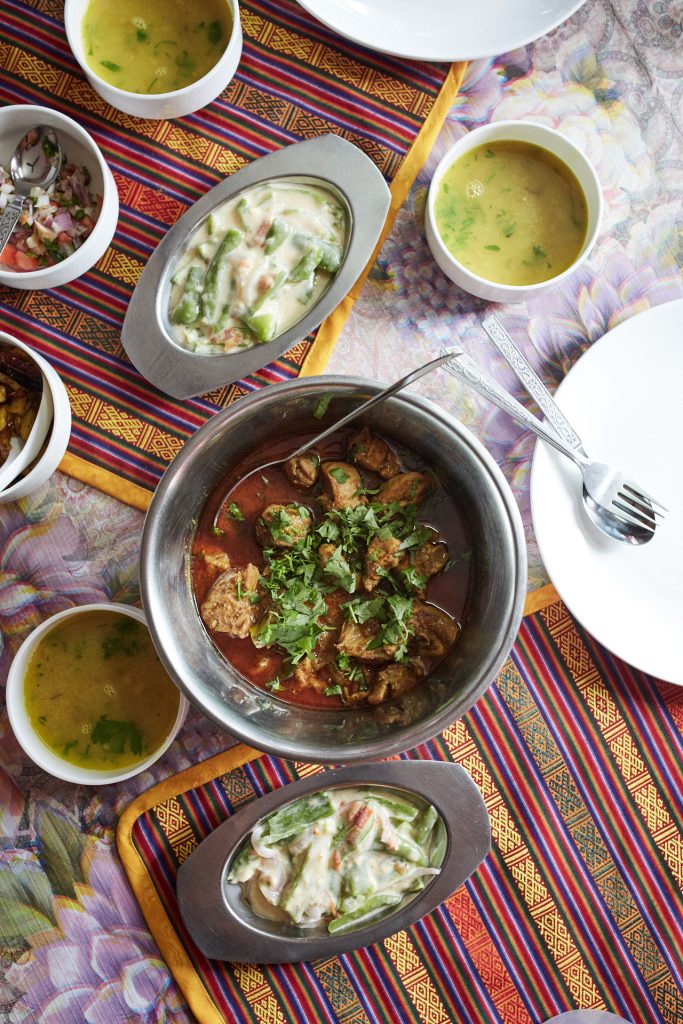 Our next highlight was a seriously local lunch at a small village along the highway, in the town of Lobeysa. Tourist buses rumble past here on their way to predictably bland hotel buffets, but we had some inside information on something far more inspiring. As Rick Stein will tell you, truck stops are place to get a true flavour of the country – you need to go where the locals go.
There's a small eatery here with only a few tables, and an even smaller menu. You can enjoy their curry of the day, deep fried samosas and chilli pakoras which go by the name of "chilli chop". Chilli chop are a stuffed and battered green chilli pepper. Contrary to their name, they are not particularly spicy and enjoyed served reheated or at room temperature. Most times in Bhutan you have to think twice before putting a local chilli in your mouth, because they really do love the heat, but these chilli chops were mild and munchy.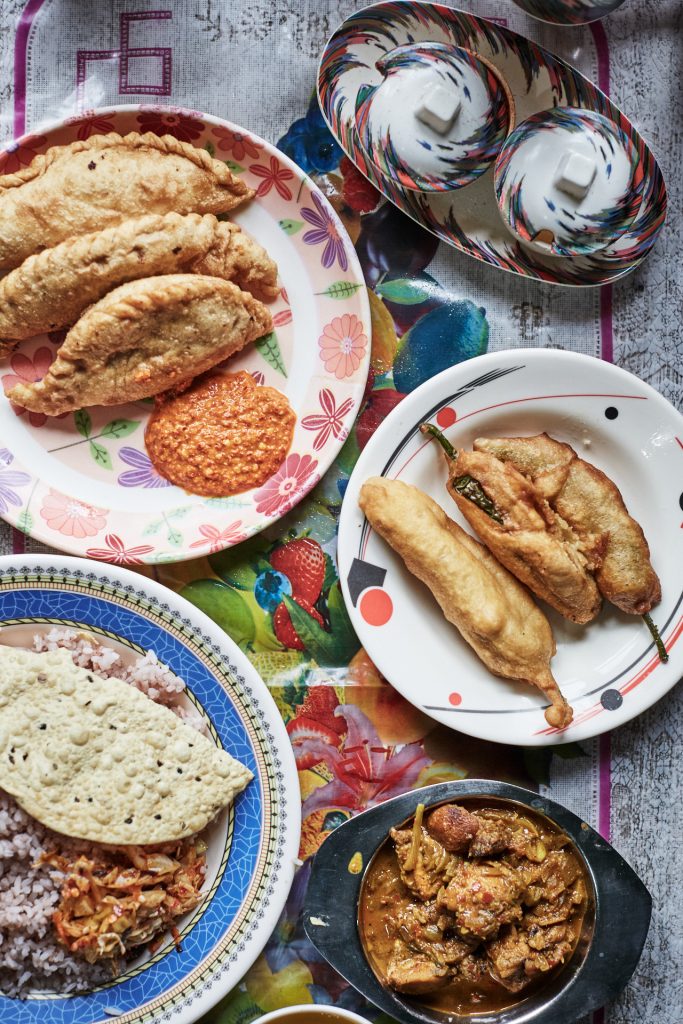 On the same bit of highway you will find a modest sized fresh food market bursting with vibrant colours of fresh herbs, fruits and vegetables. You'll also see chogoo (or chhurpi) hanging from pretty much every stall. It is a dried yak cheese that gets gnawed on for hours before it starts to dissolve on your tongue. This popular snack is the traditional version of the modern day chewing gum, and is found all around Bhutan. I like to think of chogoo as what happens when your yak cheese for ema datshi dries out in the sun and turns into little chunks of rock.
Lobeysa and it's surrounds is also famous with the Bhutanese for deep fried rice puffs. Local rice is ground into a coarse powder and mixed with water before being rolled into sheets. Two sheets are pressed together just before dropping into hot oil. Air between the rice sheets expands during the cooking, and you get a puff ball about the size of your hand. They store well for road trips, have a crunchy bite and sometimes are dusted in salt and chilli powder for flavour.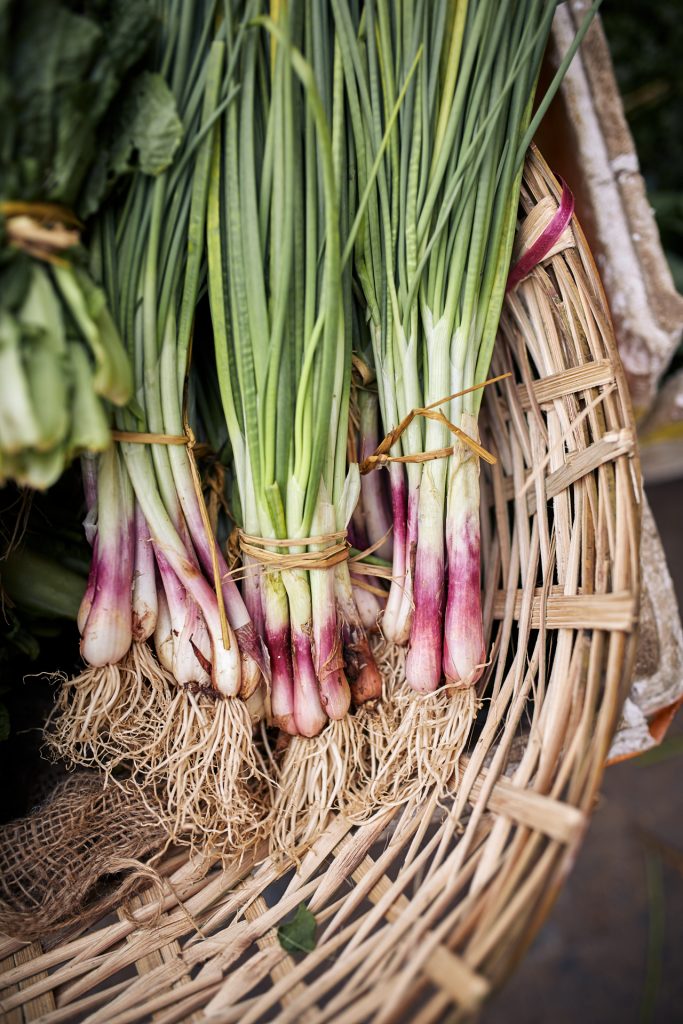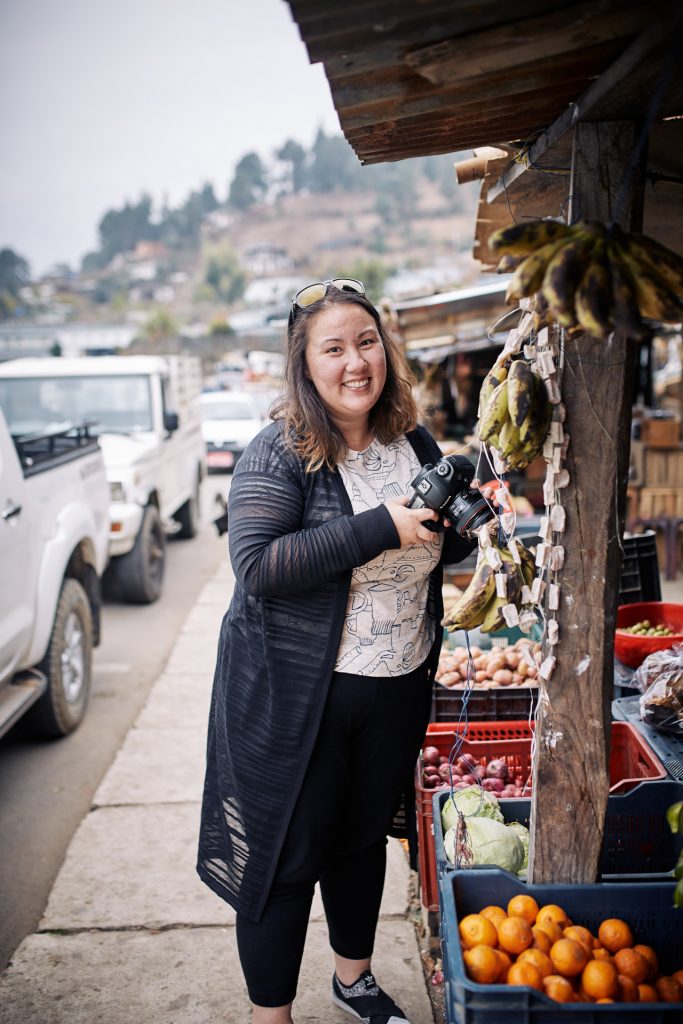 I mentioned the momos at the farmers market earlier, so I should also explain a little more about their place in Bhutanese culture. If you travel anywhere in the Himalayas you will hear this name, from Nepal to Tibet and all points in between. Momos are the fast-food of the Bhutan, the ultimate snack and a welcome sight when you haven't time to sit and dine. Most places will offer "vegetarian or non-vegetarian", and the contents will vary wildly.
Cabbage and onions are common enough inside the pastry. Meaty options include yak, buffalo or chicken. Downtown Paro, where the international flights arrive, has a few specialised momo restaurants which go all out on the menu. They often have a variety of "non-veg" and if you're lucky the cheese and potato momo is a real treat. Some of the bigger momo eateries also offer curry, fried rice or noodles. Times like this it's important to have company for your journey so you get a taste of *everything* the menu offers.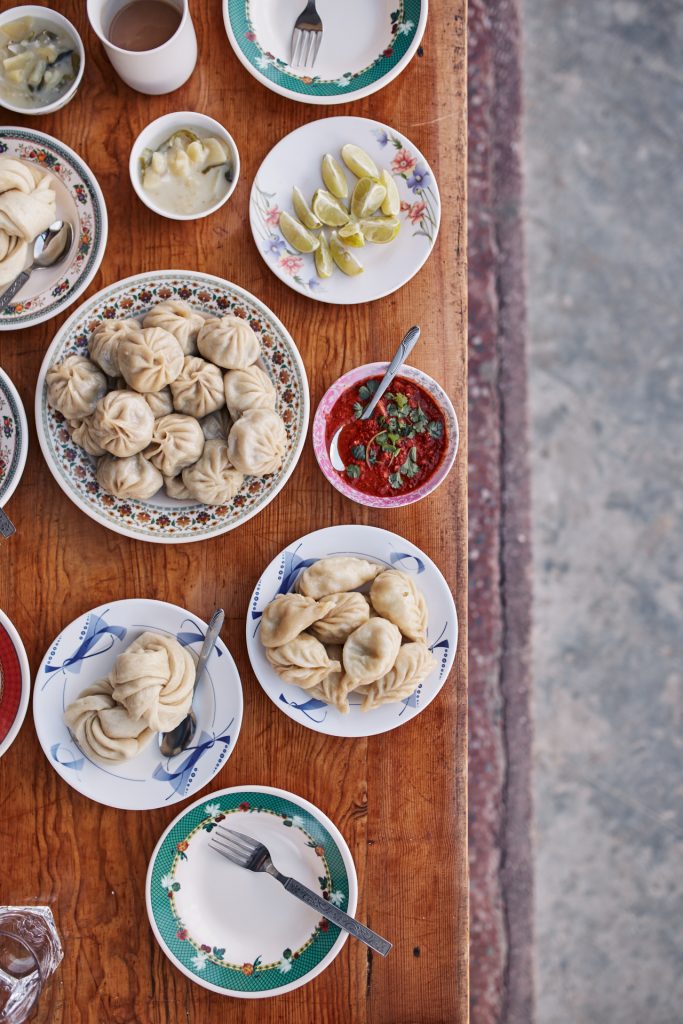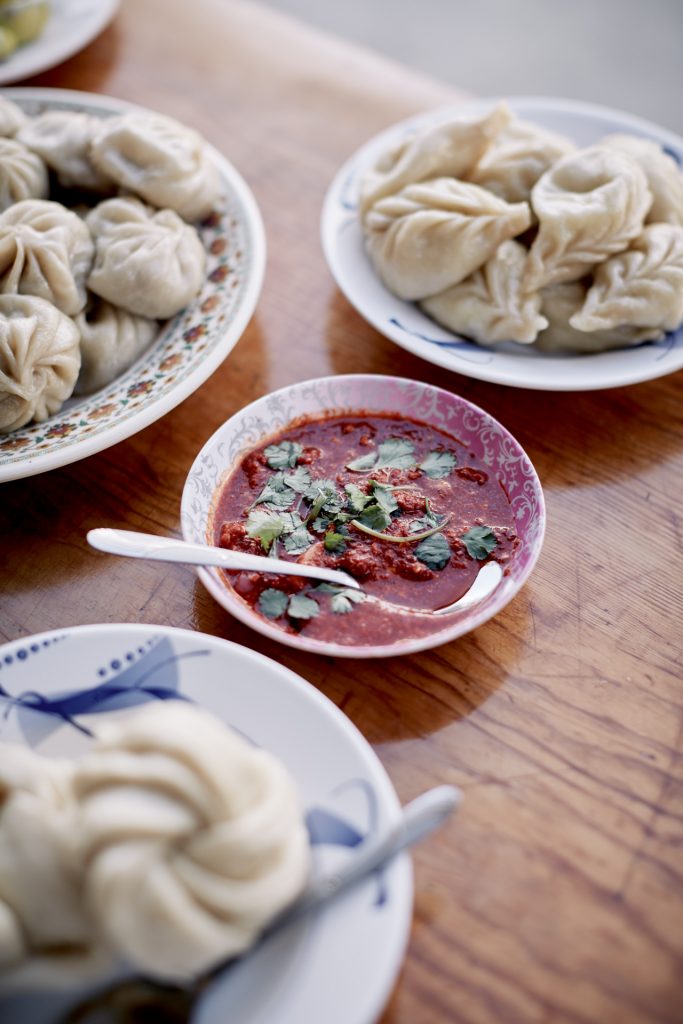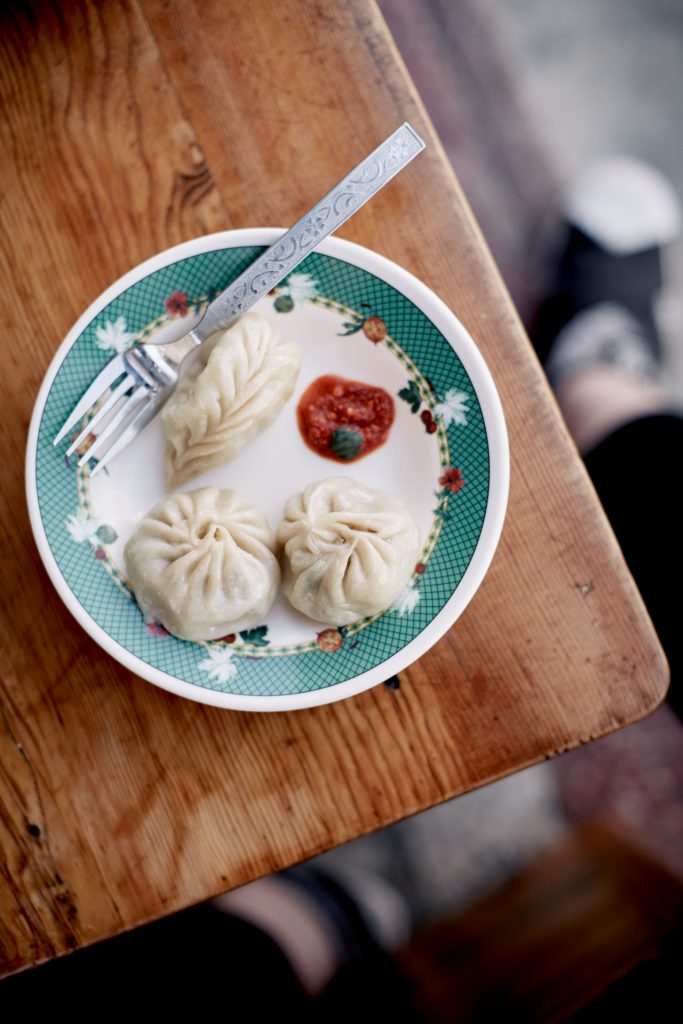 Bhutanese people generally don't like killing an animal for food which makes access to some meat tricky. There has been a long tradition of yaks "falling off a cliff" high in the mountains and being brought to market in late autumn. Until recently all the chicken in Bhutan was trucked in from India, but in the last few years even that has changed and Bhutan is aiming to be more self-sufficient.
My favourite momos are the ones you find at a festival. While the monks are dancing and performing sacred rituals there'll be carnival stalls set up outside the sacred grounds.
Most of the stalls sell cheap imported clothes and junk food, but some are dedicated to cold beer and hot momos. Families toil all morning to make them by hand, and have fresh batches coming off the steamer around noon. The beef ones are a little fatty with a kick of onion and the juices drip out with the first bite. The chilli sauce in these stalls is also fresh. Our guides argue about what the best sauce recipe is, some saying it needs peanuts ground into the paste and others saying coriander stems and ginger.
These little differences are what make the local dining such a joy in Bhutan. It's not pretentious, but it is delicious.
Stay tuned for more Bhutan adventures!
Thank you to the team at Bhutan Scenic Tours for hosting us during our time in Bhutan.