Taiyaki
Taiyaki is a popular Japanese street food cake, in the shape of a fish. The direct translation: Tai in Japanese is red seabream, and yaki is grilled. These moorish fish shaped cakes are most commonly filled with red bean paste, but the other popular fillings are sweet potato, custard and chocolate. Sometimes you can even get the croissant versions which are crispier. 
I stumbled across a taiyaki pan when shopping on Amazon one day, and after a few weeks finally caved in and bought it. For a recent family pot luck dinner, I decided to surprise the relatives with something different and bring a plate of taiyaki! I made them with the traditional red bean filling, but also made a few filled with Nutella just for me. They were relatively easy to make, best enjoyed fresh and warm, but still good at room temperature!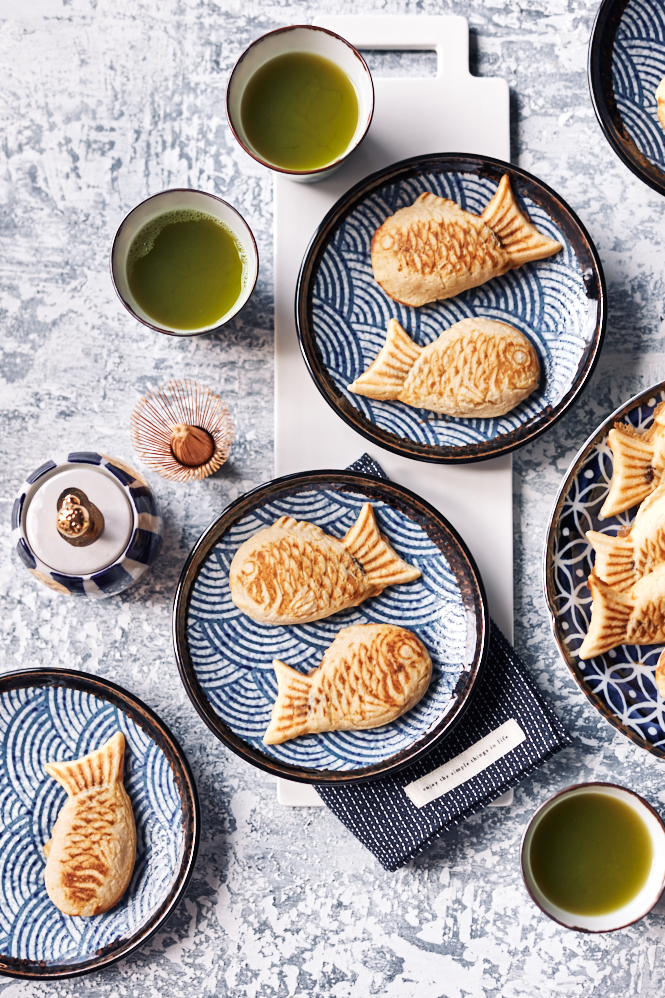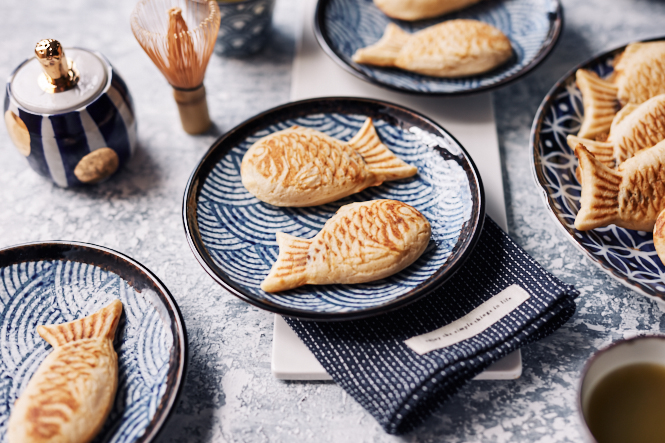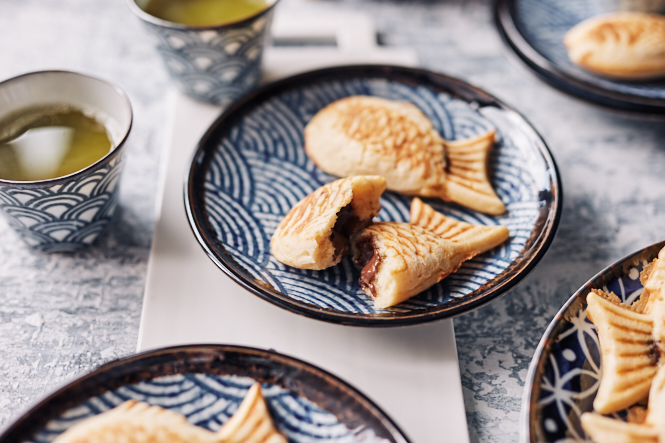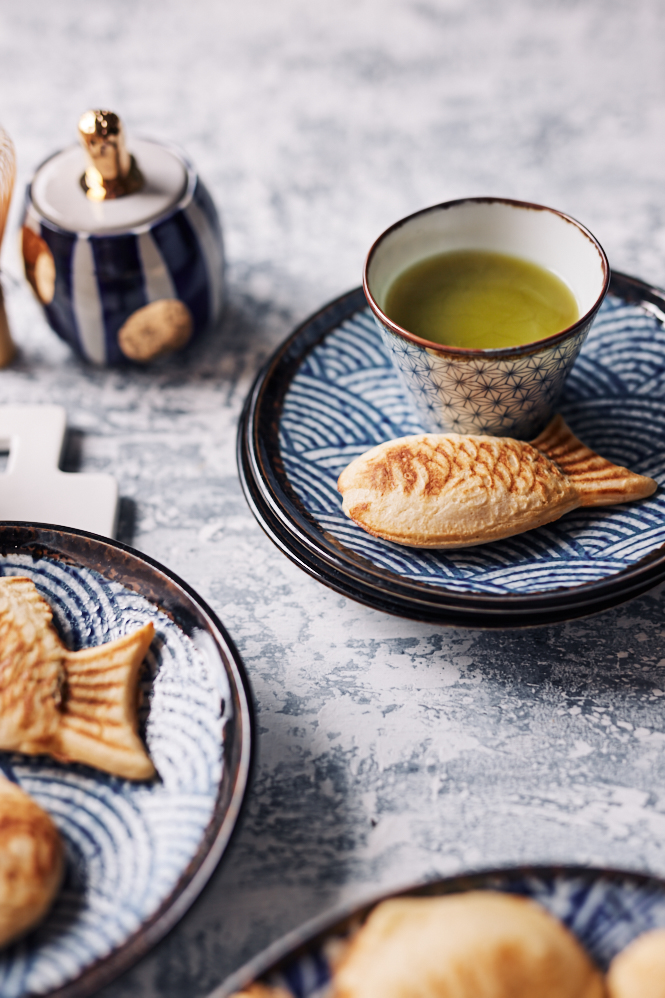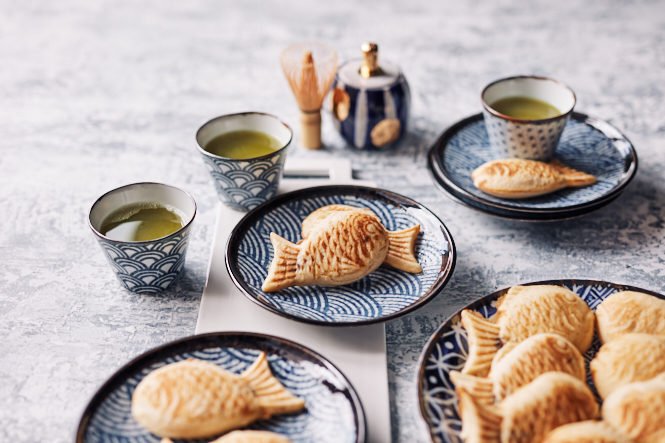 Taiyaki
Print Recipe
Ingredients
240g sweet red bean paste
1 cup plain flour
1½ tbs sugar
2 tsp baking powder
⅓ cup water
⅓ cup milk
1 large egg
Instructions
Divide the sweet red bean paste into 6 x 40g each and shape them into a 10cm long cylinder with cling wrap and set aside.

Sift the flour and baking powder in a large bowl and make a well in the centre. Mix all the wet ingredients together and pour it into the well of flour. Combine them but try not to over mix.

Cover the bowl and refrigerate for about 30 minutes to rest the batter.

Heat the taiyaki pan over low-medium heat, spray with cooking oil and pour about 2 tbs batter on on side of the pan. Pour the batter from the top edge so that the batter will dribble down to the bottom of the pan. Place a roll of sweet red bean paste in the centre and pour more batter (about 2 tbs) over the paste. Press the pan and cook each side for 3-5 minutes over low heat.

When both sides have cooked, remove the taiyaki carefully.

Repeat the above process for the remaining batter and sweet red bean paste.