Thermomix Pulut Hitam
The concept of having rice for dessert is enough to make my screw my face up in confusion.
WHY would I want rice and more carbs for dessert?
It's like, why serve potato in a rice or pasta dish? Carb on carb action.
Yet, for some reason, I don't seem to think of pulut hitam as a rice dish.
Yes. I'm delusional.
Sticky rice rice with mango also isn't technically a rice dish for me. I think it must be Asian rice desserts aren't carby in my eyes… who knows!
I can't remember the first time I had pulut hitam. It was no doubt on a trip to the motherland, Malaysia. It's also a dish I've enjoyed at a few restaurants down here, with the alteration of serving it with ice-cream instead of coconut milk. Don't knock it till you've tried it people! Coconut ice-cream if you can, if not; vanilla does the job!
If you are wondering where to buy black glutinous rice from, any good Asian grocer should stock it.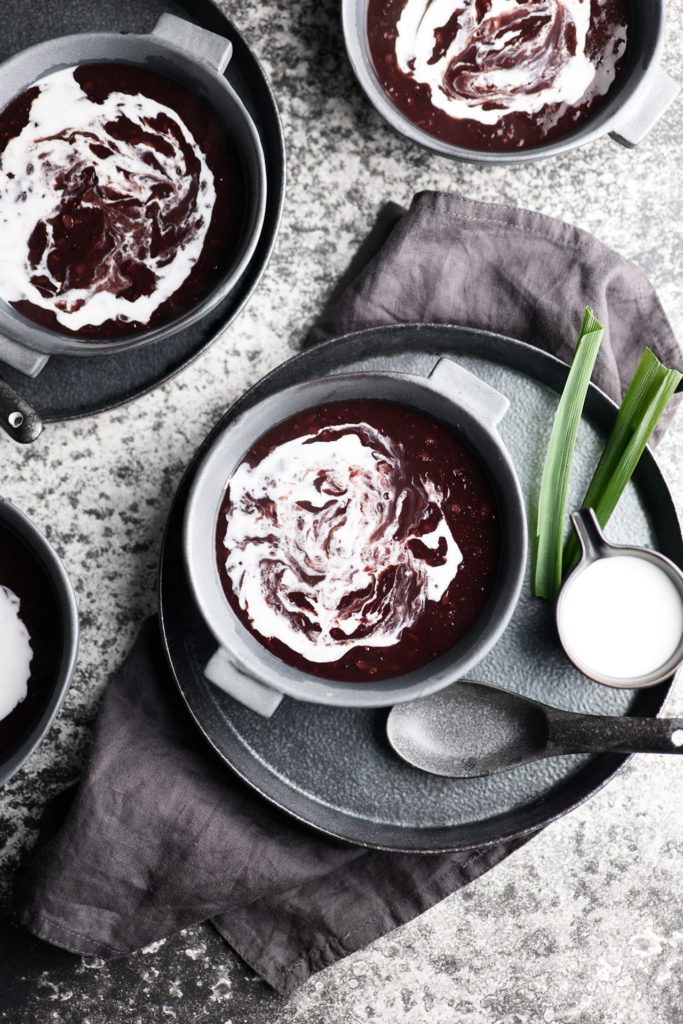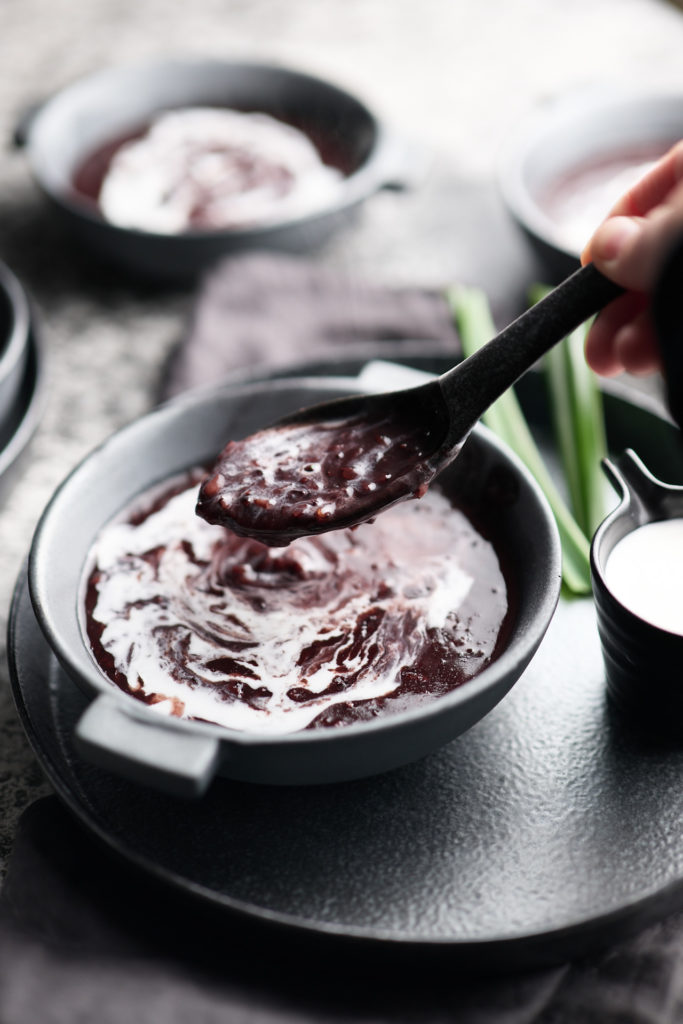 Bubur Pulut Hitam (Black Glutinous Rice Pudding)
Print Recipe
Ingredients
200g black glutinous rice
1.3L water
2 pandan leaves, cut into 5cm pieces
50g sugar
100g dark palm sugar
coconut cream or coconut ice-cream, to serve
Instructions
Rinse rice and place into a fry pan. Stir over gentle heat until rice is dry and slightly toasted. Soak in enough water just to cover and for at least 4 hours or overnight.

Place rice, water and pandan leaves into TM bowl and cook for 15 minutes at Varoma temperature on Reverse + speed 1. Remove MC and cover with basket if it bubbles up too much.

Add sugar and palm sugar and cook for 40-50 minutes at 100C on Reverse + speed 1.5 (Pulut Hitam is cooked when it thickens and grains are soft).

Serve hot with coconut cream drizzled on top or cold with coconut cream and ice-cream.
Notes
You can omit frying the rice and just was and soak grains. Frying the grains gives a better flavour and texture.  Cooking time will vary depending on the time spent soaking.