Spaghettini Vongole
Pretend you are enjoying Summer in Italy all year around with this dish. Plump, juicy cherry tomatoes straight out of the can thanks to MUTTI, clams/pipis/vongole from your local fish monger, spaghettini from the pantry and few other staples and you have an easy, tasty and impressive dish for your next meal.
Clams not your thing? this dish would work well with prawns as well.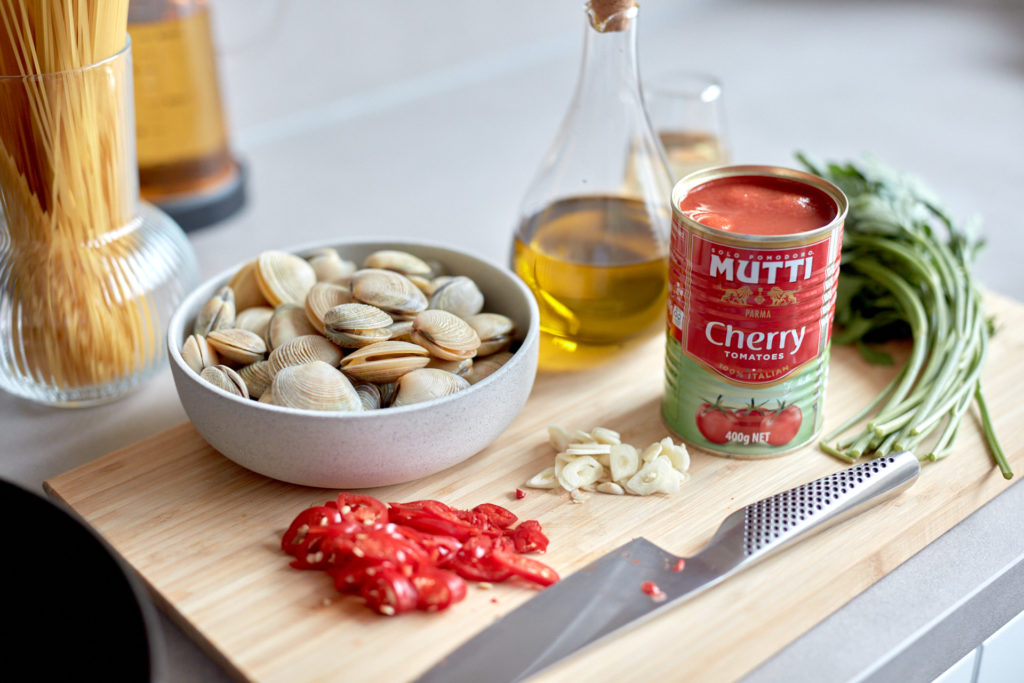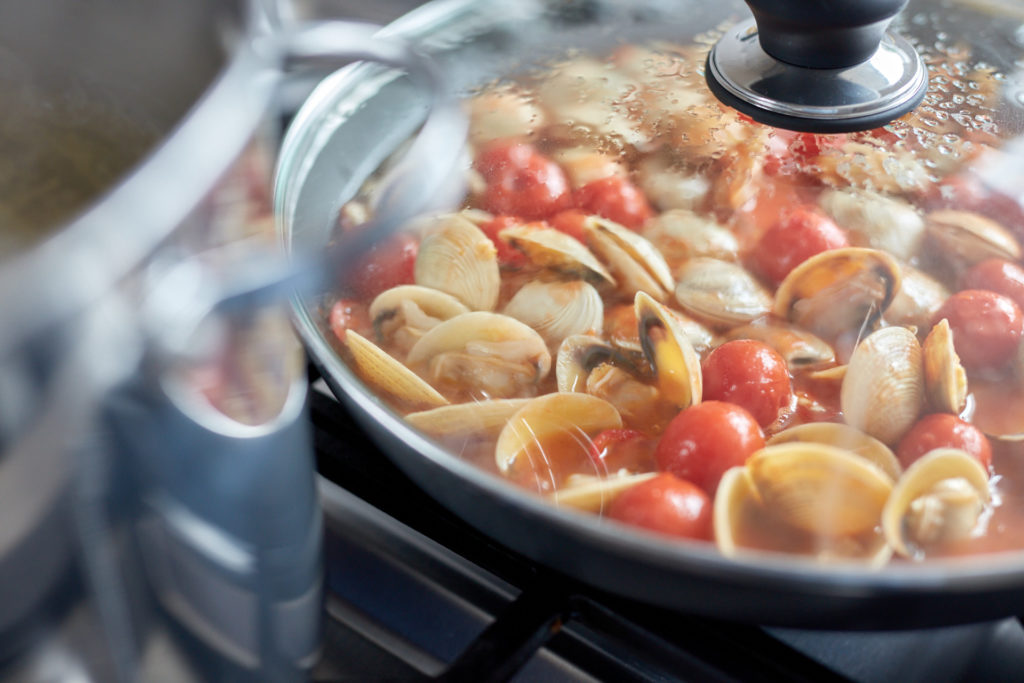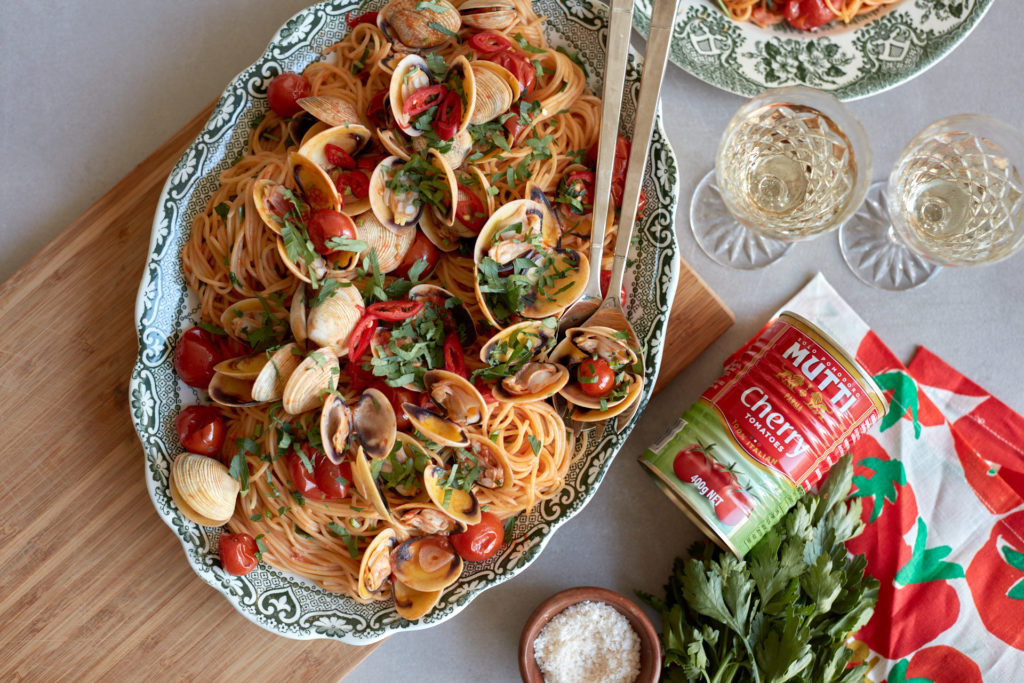 Spaghettini Vongole
Print Recipe
Ingredients
2 tbsp extra virgin olive oil
2 garlic cloves, thinly sliced
1 red chilli, thinly sliced
150 ml dry white wine
1 kg vongole, washed
1 x 400g 400g MUTTI Cherry Tomatoes
400g spaghettinni
1 handful flat leaf parsley, roughly chopped
Instructions
Bring a large saucepan of salted water to the boil.

Meanwhile, gently head olive oil in a large frying pan over medium heat. Add the garlic and half the chilli and cook until garlic is fragrant, around 1-2 minutes.

Add the vongole, wine, and tin of MUTTI Cherry Tomatoes, stir to combine. Cover with a lid and cook until the vongole start to open, around 2-3 minutes. Remove the lid and using a slotted spoon, fish the vongole out, discard any vongole that didn't open.

Meanwhile, cook the spaghettini according to the packet instructions, until 1-2 minutes under al dente. Remove the spaghettini with tongs and transfer directly into the frying pan, stirring it gently through the tomato and wine sauce, allowing it to soak up the liquid.

Turn off the heat, toss through the chopped parsley, remaining chilli and open vongole. Serve immediately.