Baked Oatmeal with Raspberries
This isn't a recipe I'd usually make, but I'm so glad I did. I recently got this new shallow casserole Dutch oven from Crumble, and it's my favourite shape for cast iron cooking, not to mention it photographs so well! I tweaked the recipe slightly from Eleanor Ozich, and not only did it look the part, it tasted good too. This would be perfect for feeding a crowd, or if meal prep is your thing, this is one way to do it!
If you don't have a cast iron dish, fret not, any oven-safe baking dish will do the trick. What do you think? Will you give this a go?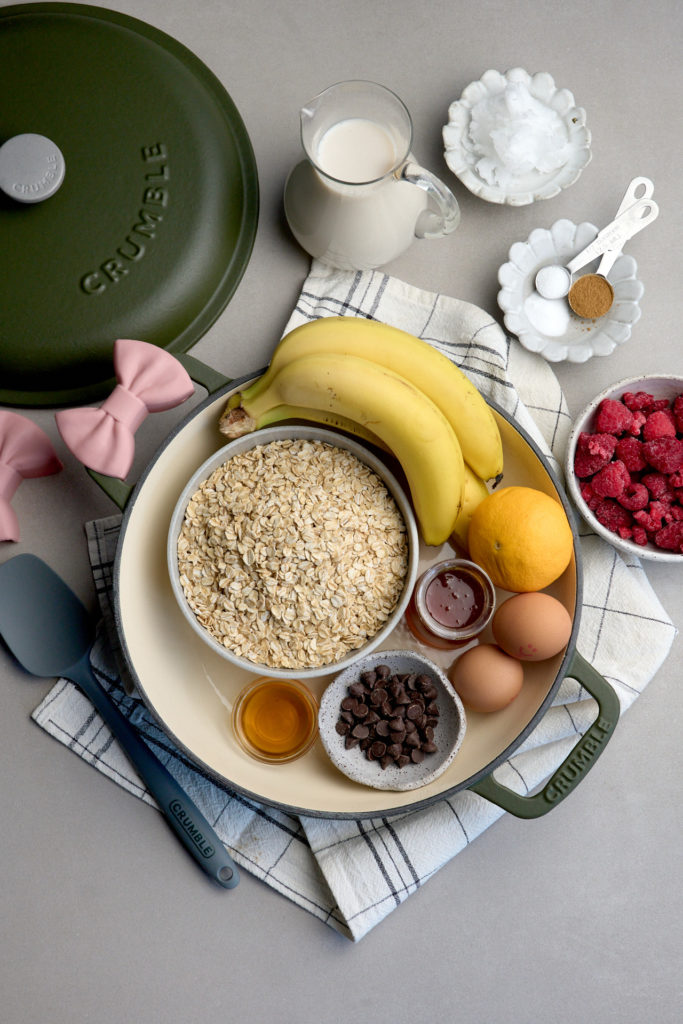 ---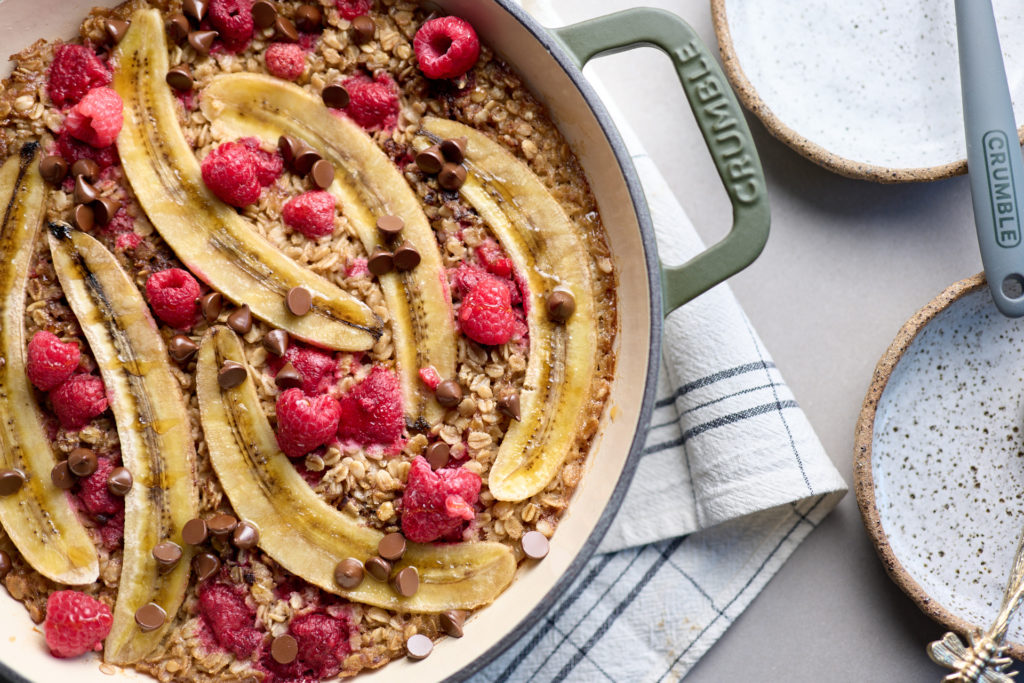 ---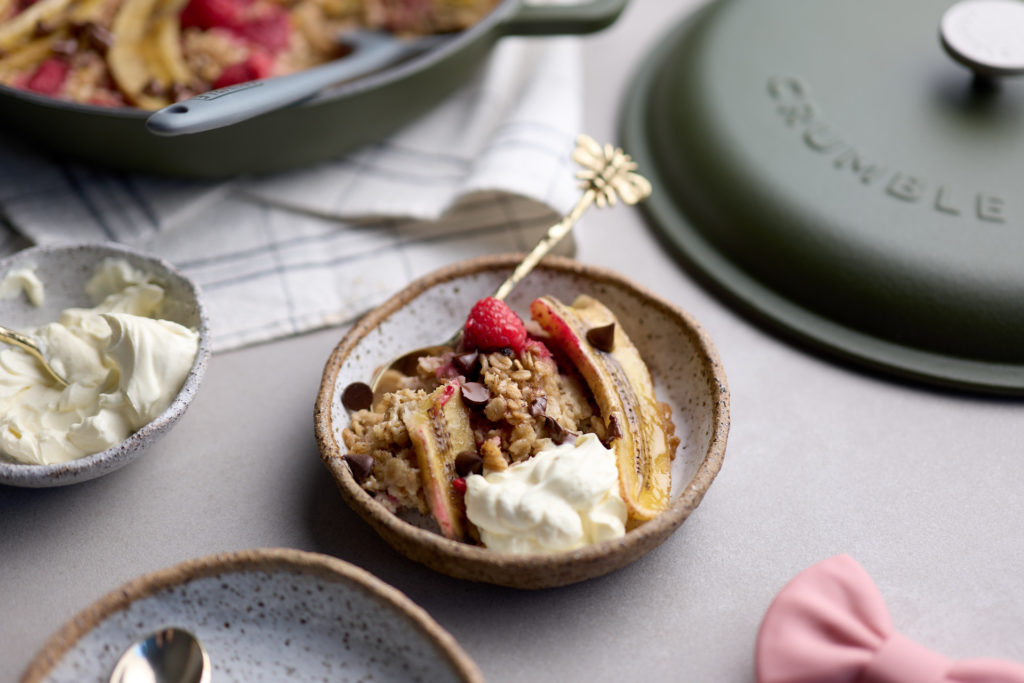 Sumptuous Baked Oatmeal with Raspberries
Print Recipe
Ingredients
coconut oil for greasing
2¼ cups rolled oats
zest of 1 orange
½ tsp bicarbonate soda
1 tsp ground cinnamon
½ tsp sea salt
2 cups almond milk
2 free-range eggs
⅓ cup runny honey, plus extra for drizzling
2 tsp vanilla extract
1½ cups frozen raspberries
3 bananas, peeled and sliced in half lengthwise
3 tbsp melted butter or coconut oil
¼ cup dark chocolate chips
natural yoghurt, to serve
Instructions
Preheat the oven to 180°C, and generously grease a baking dish with coconut oil.

In a bowl, mix together the oats, zest, baking soda, cinnamon and salt. In a separate bowl, whisk together the almond milk, eggs, honey and vanilla.

Sprinkle half the oat mix to cover the base of the baking dish, then scatter over half of the raspberries. Add another layer of the remaining oats, then slowly drizzle over the almond milk mixture until covered.

Finish by arranging the last of the raspberries and the banana slices on top. Drizzle over a little additional honey and the melted butter or coconut oil.

Bake for 35–40 minutes, until the top is golden and the oats have set. Be careful not to over-bake.

Remove from the oven and allow to cool for 5 minutes before scattering over the chocolate chips and serving. Serve with natural yoghurt to bring it all together.