Corn with Mayonnaise, Bonito and Nori
There's something delicious about hot grilled corn and mayonnaise that is a match made in heaven. Pair that with bonito flakes, dried finely chopped seaweed and Korean chilli flakes and you've got one killer side dish!
Recipe by one of my favourite chefs, Adam Liaw, I made these as part of the yakitori lunch spread I put on for one of lunches at our Daylesford Food Photography workshop. They were a crowd favourite and were easy to make on the BBQ whilst grilling the meat.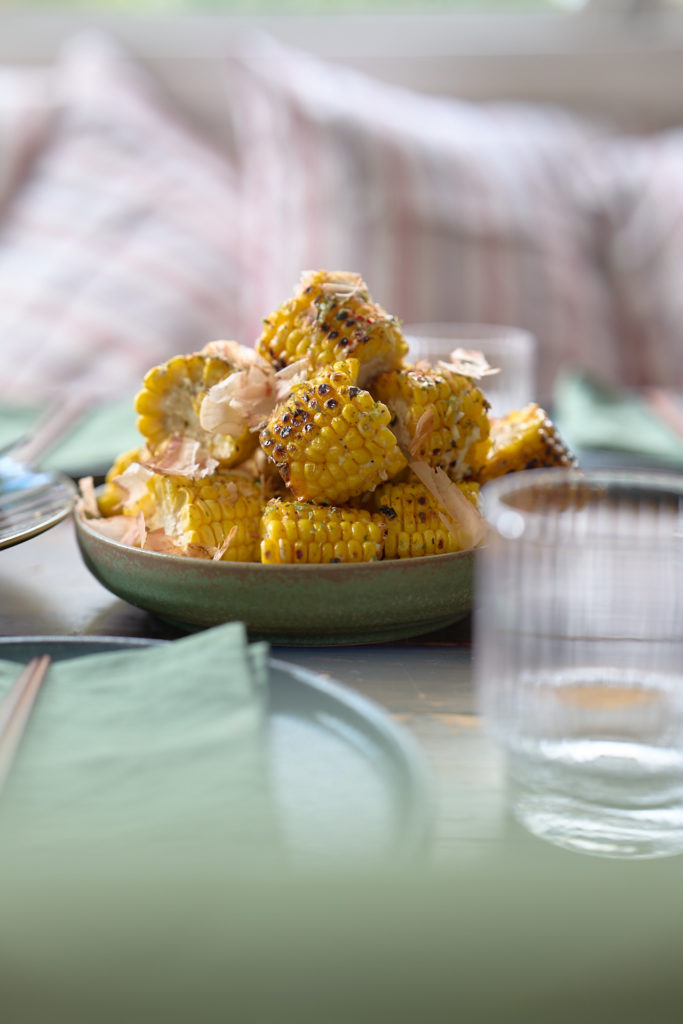 Corn with Mayonnaise, Bonito and Nori
Print Recipe
Ingredients
2 ears of corn, husks and strings removed
2 tbsp Kewpie mayonnaise
1 tbsp bonito flakes
1 tsp aonori
½  tsp Korean chilli flakes
Instructions
Cut the corn into 5cm pieces and place into a dry frying pan over low-medium heat. Cook for 15 minutes, turning frequently until browned all over. Add the mayonnaise and continue turning until the corn is glossy. 

Remove the corn to a plate and scatter with the bonito flakes, aonori and Korean chilli flakes.