DIY Poke Bowls
Poke bowls, they are like the Hawaiian/Japanese version of tacos! By using a simple marinade on Tassal Salmon's fresh salmon with skin off, mix with rice and your favourite toppings, DIY Poke Bowl will soon be a family favourite at your place!
Simply pick up a pack of Tassal Tasmanian Fresh Salmon Skin-Off 300g, and marinade in light soy sauce and sesame oil with some sliced spring onions. Add a little mayo and sriracha too if you want a spicy version. Serve with your favourite rice, and a selection of toppings. These can include avocado, seaweed salad, pickled ginger, cucumber, radish, pineapple, edamame, cabbage, carrot, etc.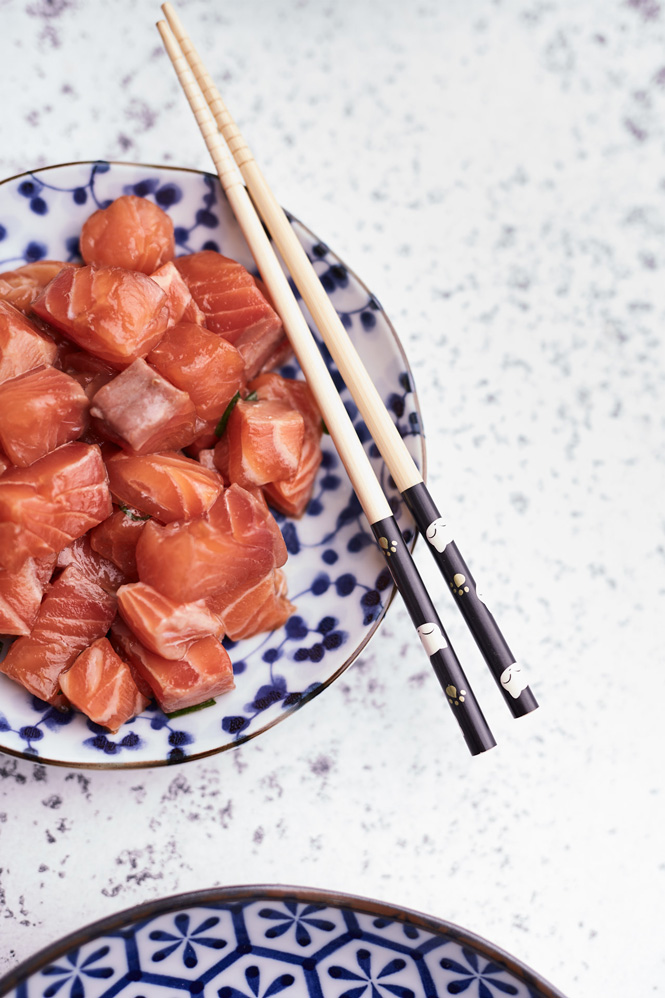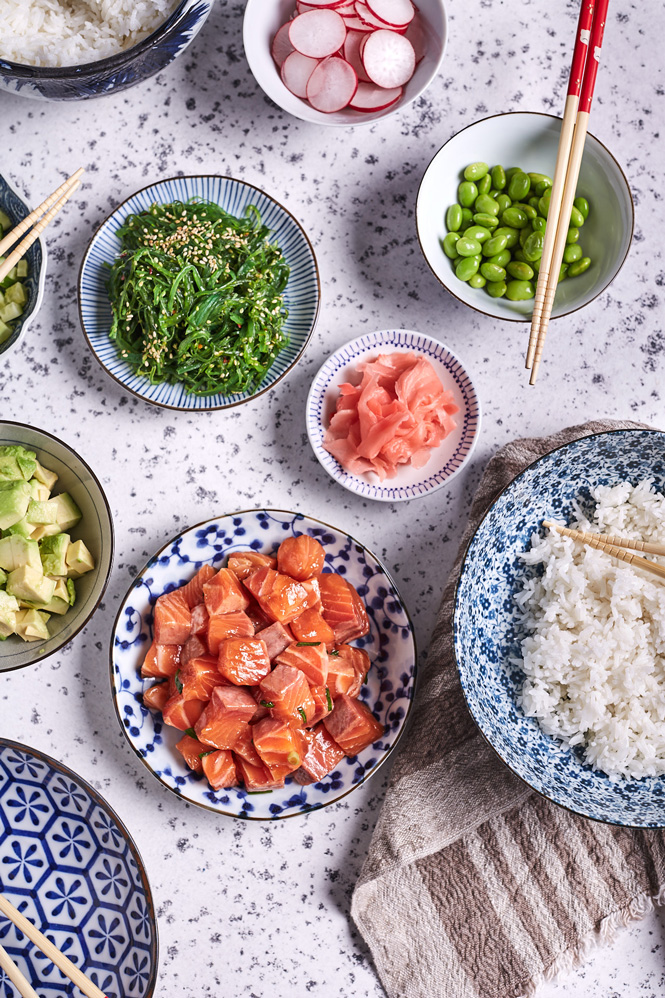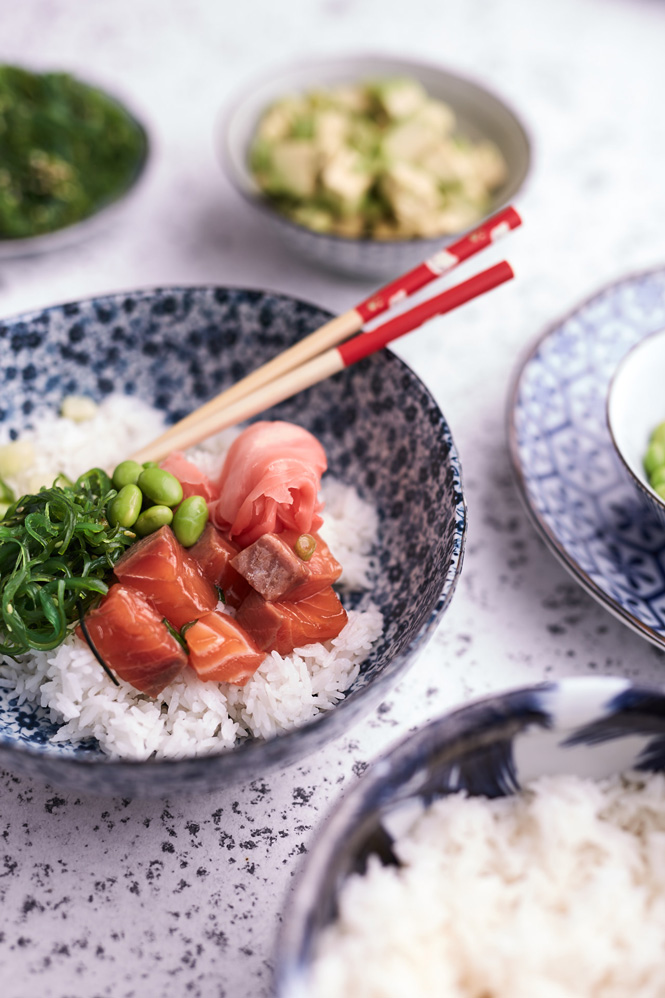 You can find the recipe on the Tassal Salmon website or below 🙂
http://www.tassal.com.au/recipes/diy-salmon-poke-bowl/
DIY Poke Bowls
Serves 4
x2 Tassal Tasmanian Fresh Salmon Skin-Off 300g
1 tbs light soy sauce
1 tsp sesame oil
1 spring onion, finely sliced
2 cups, cooked white rice
1 avocado, cut into 1cm cubes
1 cucumber, cut into 1 cube cubes
200g seaweed salad
200g edamame
6 radish, finely sliced
pickled ginger
2 nori sheets
1. For the poke, cut the salmon into 1-2cm cube pieces. Place in a bowl and mix with soy sauce, sesame oil and spring onion,
cover with cling film and refrigerate for at least 1 hour.
2. To serve, toast the nori by waving it over an open flame until it turns brittle. Divide the rice, salmon and other toppings between four bowls and crumble the nori over the top. Serve immediately.