COMO Uma Punakha, Bhutan
Welcome to the first of a series of posts on Bhutan. Today we're travelling to the town of Punakha where we discover some ancient temples still used by monks, a gorgeous luxury escape in the mountains and some local outdoor adventures. Next week we'll come back for the street eats and markets.
Bhutan has been on my bucket list of places to travel since first meeting my husband (still feels weird to say that!). Ewen has been travelling to Bhutan to run photography tours for 10 years now, and in that time he has gotten to know the landscapes, the festivals and the people. Ewen comes back with inspiring photos from each visit and they made me wish I could be there too. With the help of the Tourism Council of Bhutan, Druk Air and Ewen's team at Bhutan Scenic Tours that wish came true.
Although we were travelling to photograph and some of the finest hotels and resorts in the country, it was the people of Bhutan who made it special. We had a wonderful crew for our journey, and they are honestly some of the nicest people I've had the pleasure of meeting. If you can get your hands on the UK magazine of Food & Travel you'll find a wonderful 14 page article written by Ewen and photographs from our travels. I will be sharing my versions of these wonderful memories on this blog too, and I hope it inspires you to travel to this wonderful country.
I'm starting this series with the town of Punakha. Whilst I loved all the places I visited in Bhutan, Punakha was one where I felt our journey really began. Punakha is about a two and half hour drive from the capital Thimphu. It's a winding drive, as with any drive in Bhutan, the straightest bit of tarmac in the country is the runway at the airport! There is lots of lovely scenery along the way, including Dochula Pass.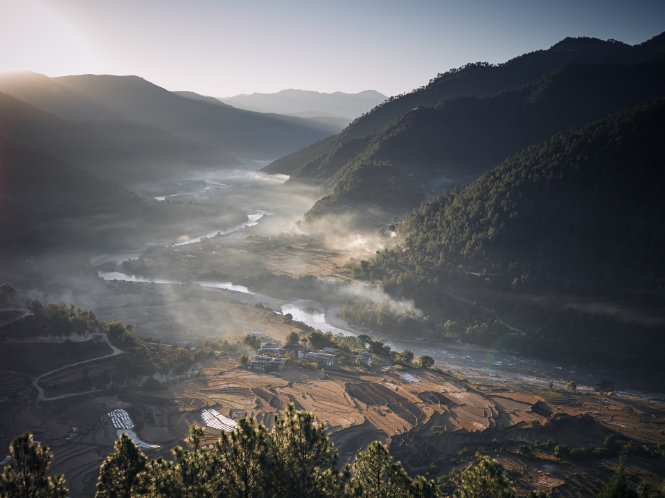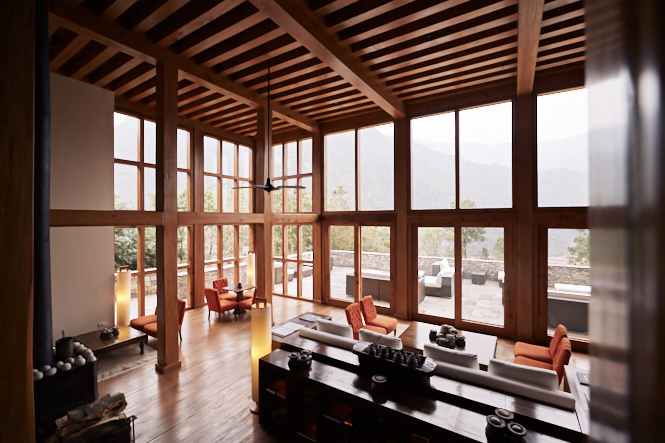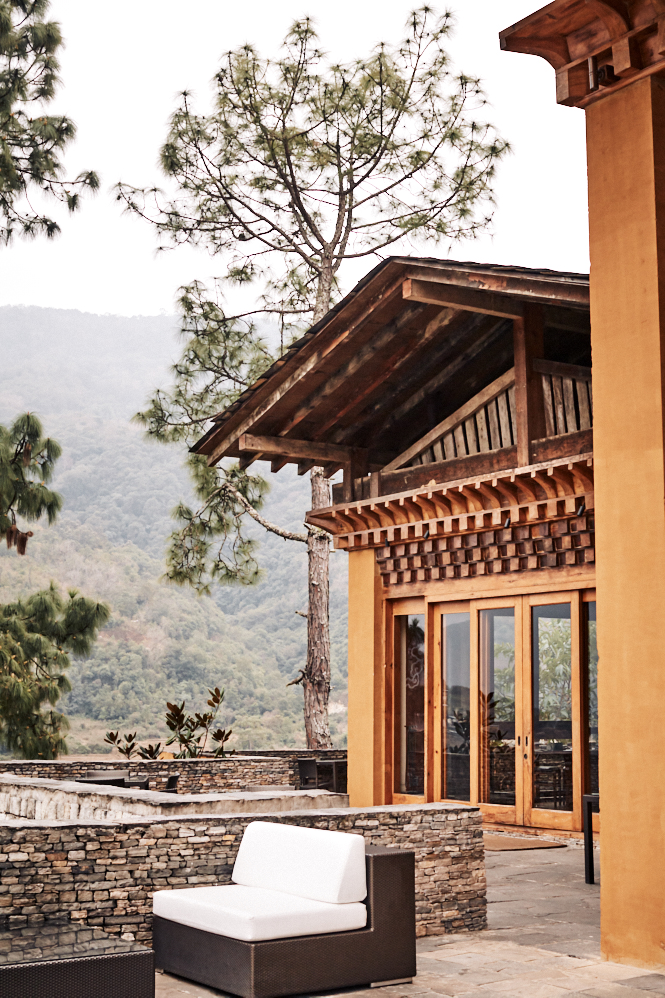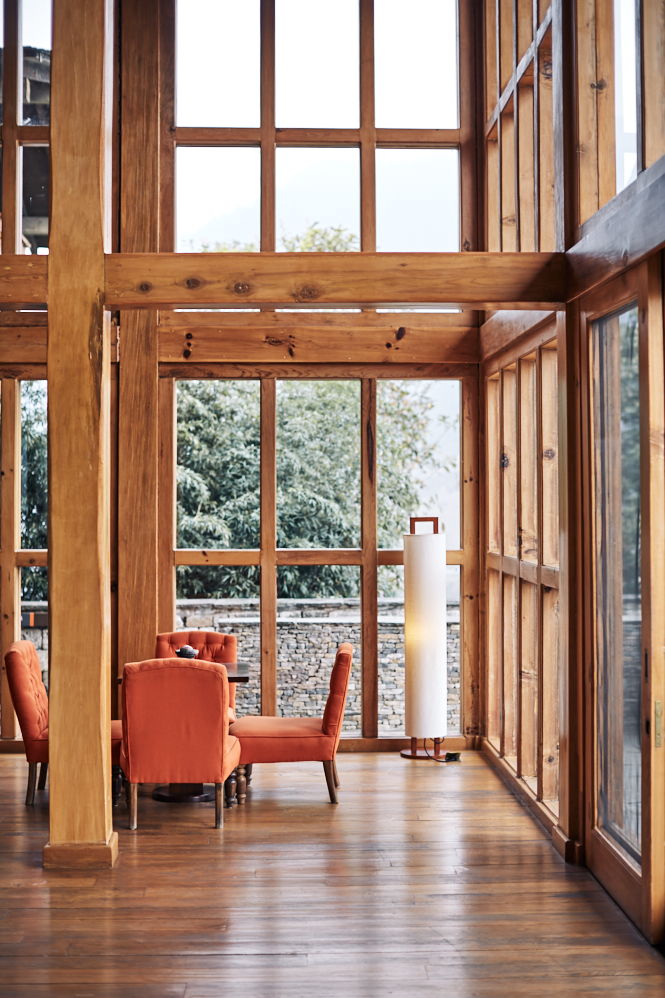 After a few hours on the twisting roads, it was with such delight to drive up the steep drive way to our luxury stay. We were luckily enough to be staying a few nights at COMO Uma Punakha, one of the many gorgeous properties that is part of the prestigious COMO Hotel & Resorts group. A long footpath takes you to the main quarters where a window lined retreat sits on the edge of the mountain soaking in the views of rice terraces, the river and the magnificent valley. This is connected to the restaurant where my tastebuds found their happy place. From breakfast through to dinner, I couldn't get enough of the food here, and their cocktails hit the spot too.
COMO Uma Punakha is a small hotel with only 11 cosy rooms. Our room had a lovely balcony that overlooked the Mo Chu river, it is a great spot for having breakfast or to just relax and catch up on your current book. It is also a great little space to do yoga on; each room includes yoga mats as a standard amenity. What could be better than doing your morning yoga in luxury amongst the Himalayas. They also offer a traditional hot-stone bath, with beautiful scenic views. The baths are made from big chunky slabs of wood, and the water is purely heated by river rocks that have been preheated in a fire. It is believe the rocks release minerals that can relieve deep-set aches and joint tension. Unfortunately we didn't have time to indulge in a hot stone bath on this trip, but Ewen tells me they are deeply satisfying and a very good reason for me to return to Bhutan!
What we lacked in hot stones we made up for with food and cocktails. We had a special pomegranate and vodka cocktail prepared for us, garnished with rosemary and orange. The first one we drank and the second we spared for the photography.
That afternoon we had a chance to meet the chef, a lovely lady named Tshering Lhaden, and hear about her influences when it came to cooking and how she utilises the local ingredients. There's a really lovely farmers market in a nearby village (see my Punakha post next week on that) where she gets yak cheese, flower pepper and a variety of the local chillies for the kitchen. "Datshi" is the Bhutanese word for chilli, and they put their super hot variety into almost every meal.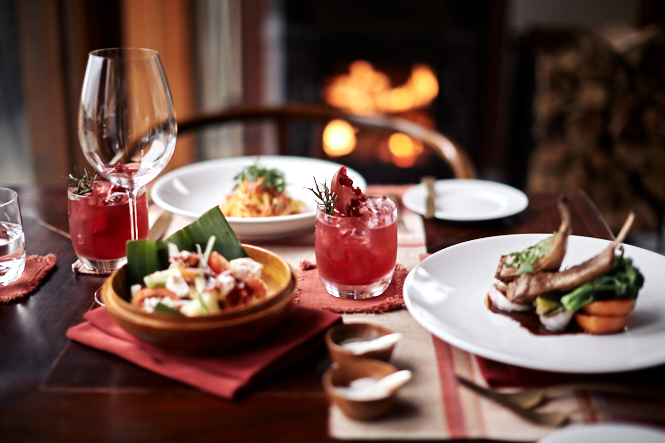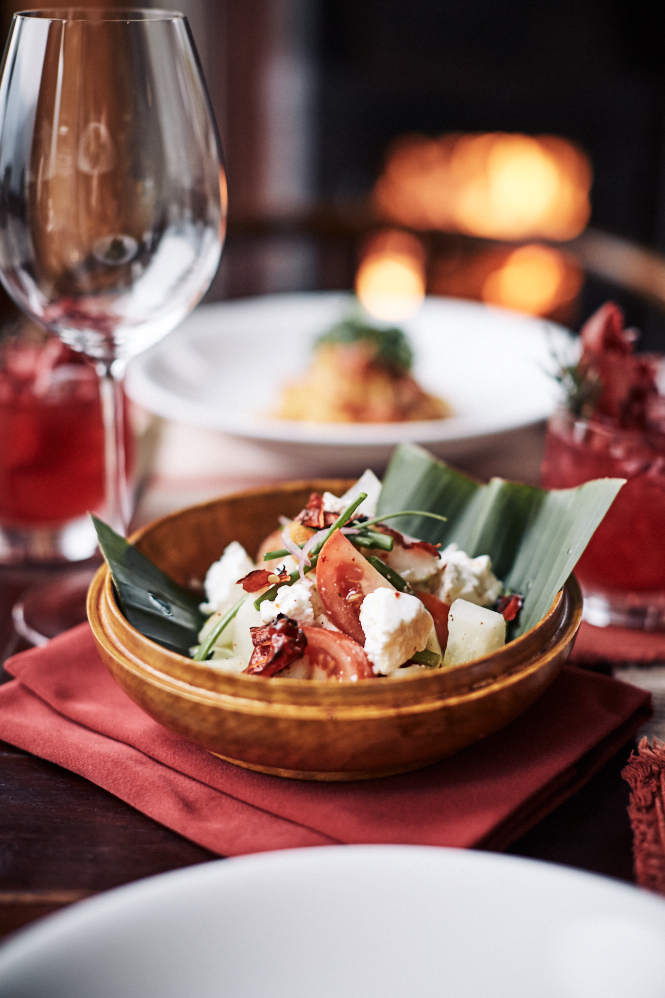 Chef Lhaden's food offerings are both traditional and western. The traditional "Bhutanese Set" offers a a great taste of the country including a chicken curry, local rice, goen hogay (a salad of cucumber, tomato, chilli, coriander and a crumble of datshi cheese), and kewa datshi (thinly sliced potatoes, sautéed down with butter and cheese, with a few tomatoes and chillies tossed in). A nourishing meal to end the day with.
If you are after something a little less traditional, their pasta dishes are just as good as Collins St in Melbourne. Here fusion works well with the buckwheat pasta and pesto (made with local herbs and without basil). The pasta with tomatoes definitely ticked many boxes for me, and we both enjoyed the succulent lamb chops served with vegetables.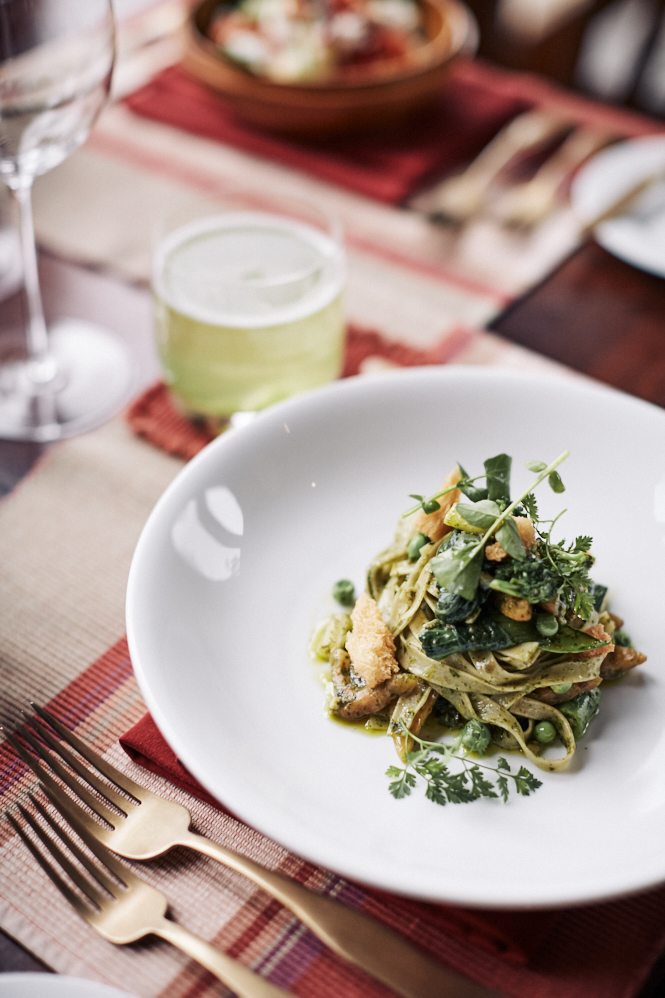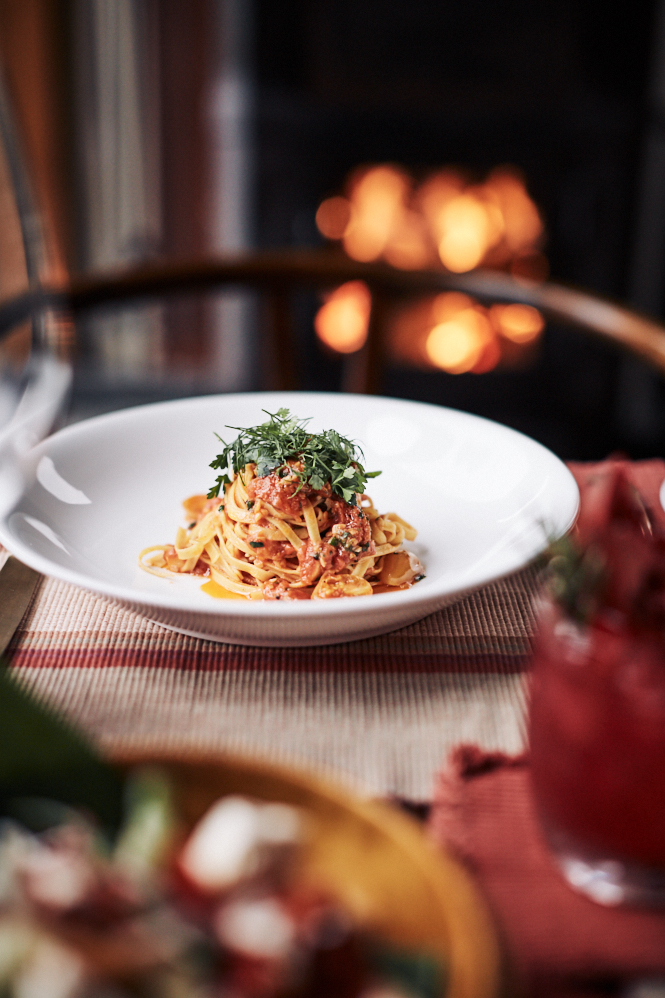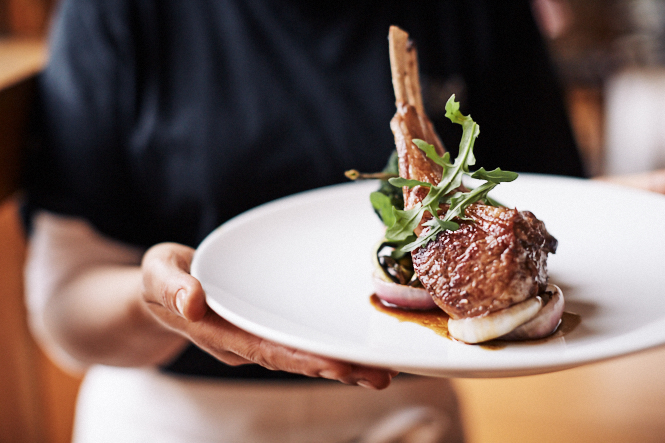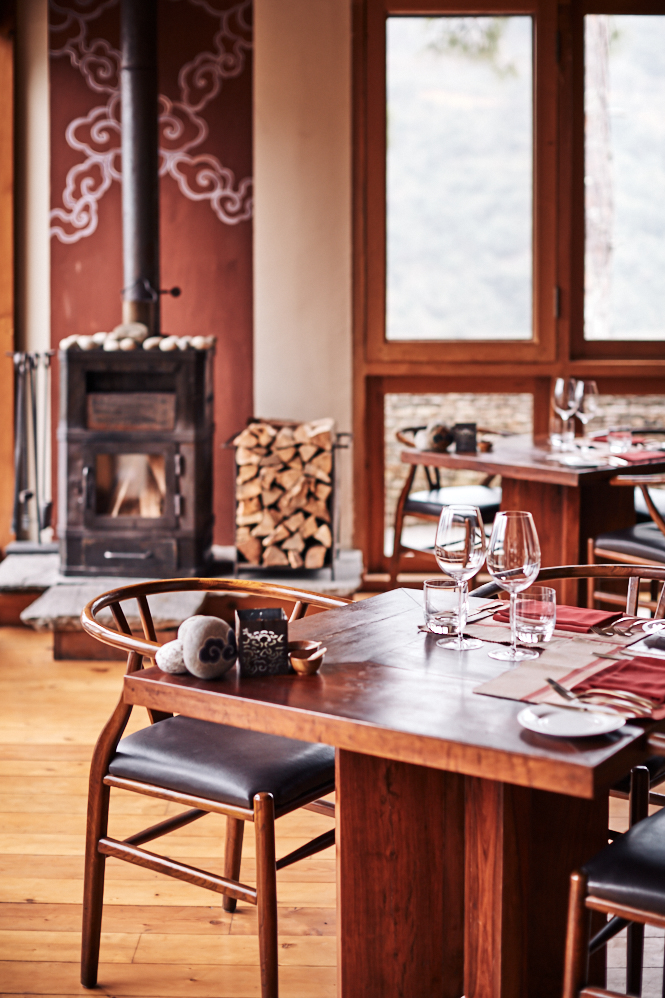 Breakfast offers something for everyone, including pancakes, fresh toast, egg-white omelettes, fruit and bakery treats. Freshly squeeze juices are also on offer, all served with the beautiful view dappled with morning sunlight.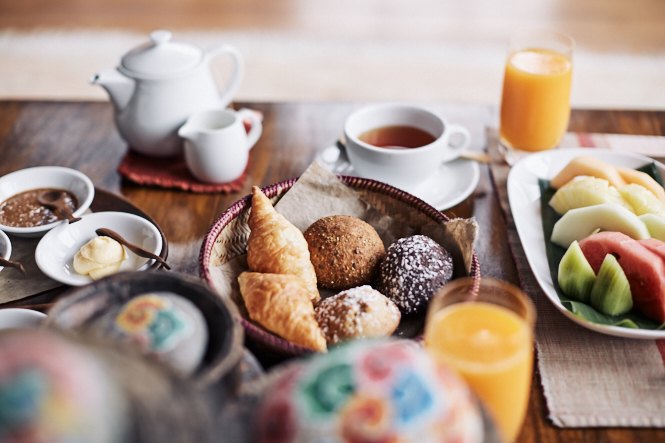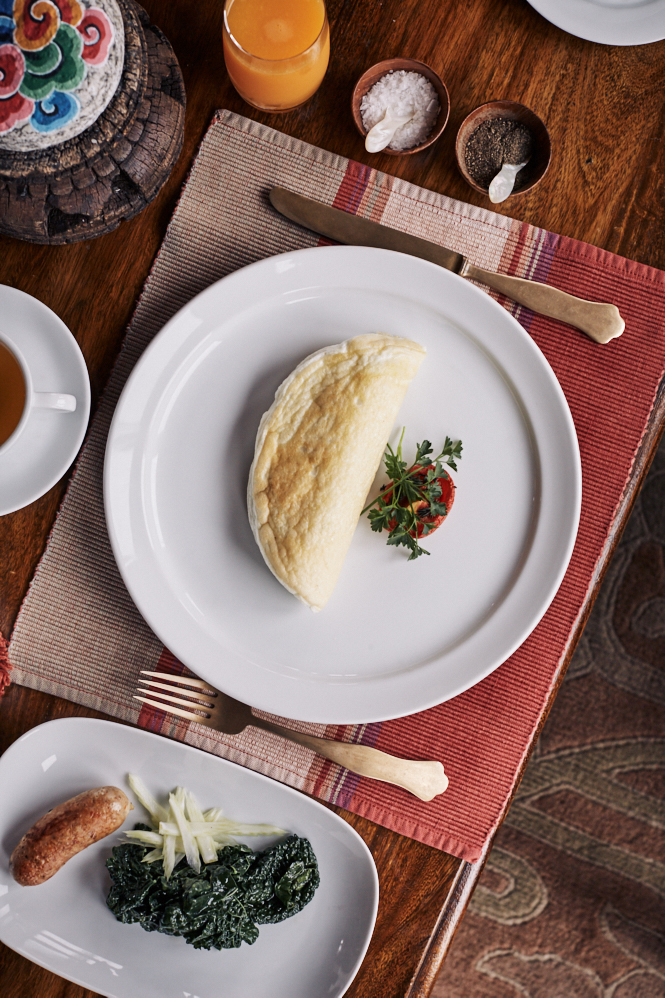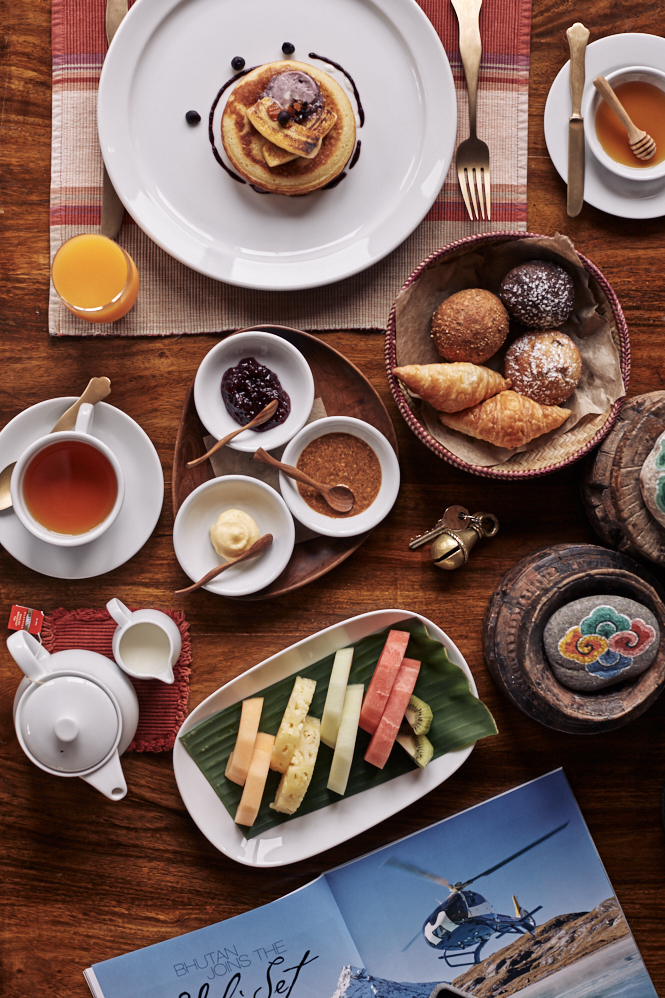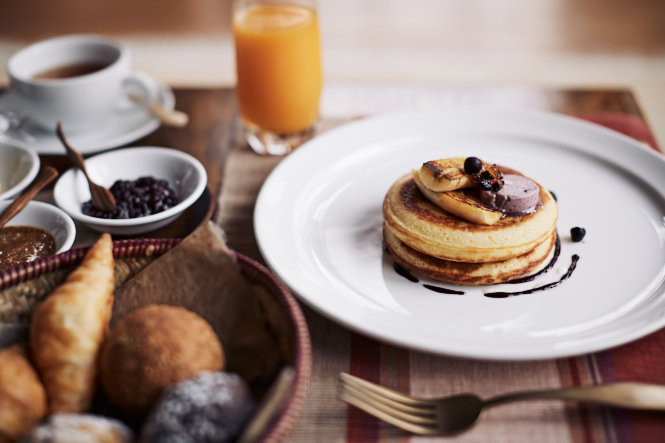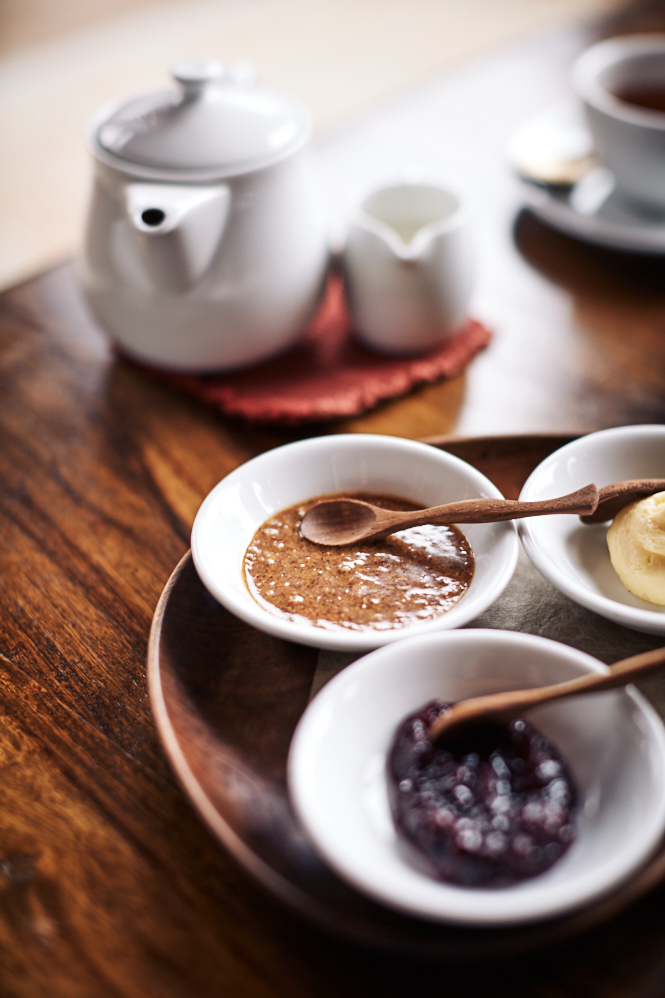 One of my absolute highlights of staying in Punakha was rafting down the Mo Chu river. The starting point is not far from the hotel, and a team of experts setup the rubber dinghy before stepping into the raft and heading down river. Some sections are glassy smooth and calming, others are more exciting where the water tumbles over rocks and we have to paddle to make safe passage. Winter is the gentle season for rivers in the Himalayas, with minimal rainfall and a mild time of year for your first rafting adventure. It was a great active way to see the country side from a different perspective and at an almost meditative pace.
The real treat at the end of the rafting trip was ending up at the Punakha Dzong. The architecture of Dzongs in Bhutan are a distinctive type of fortress, with huge towering exterior walls that surround a complex of courtyards, temples, monks' accomodation and administrative offices. Punakha Dzong is the second oldest and second largest Dzong in Bhutan. Whilst Punakha Dzong is the administrative centre for Punakha District, it is also where the local festivals are held.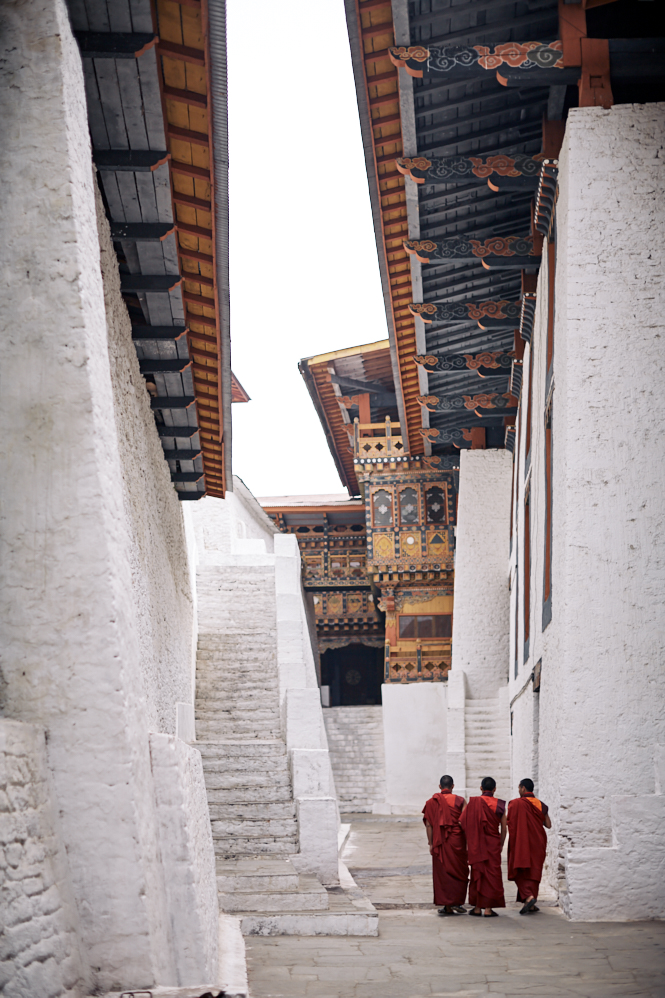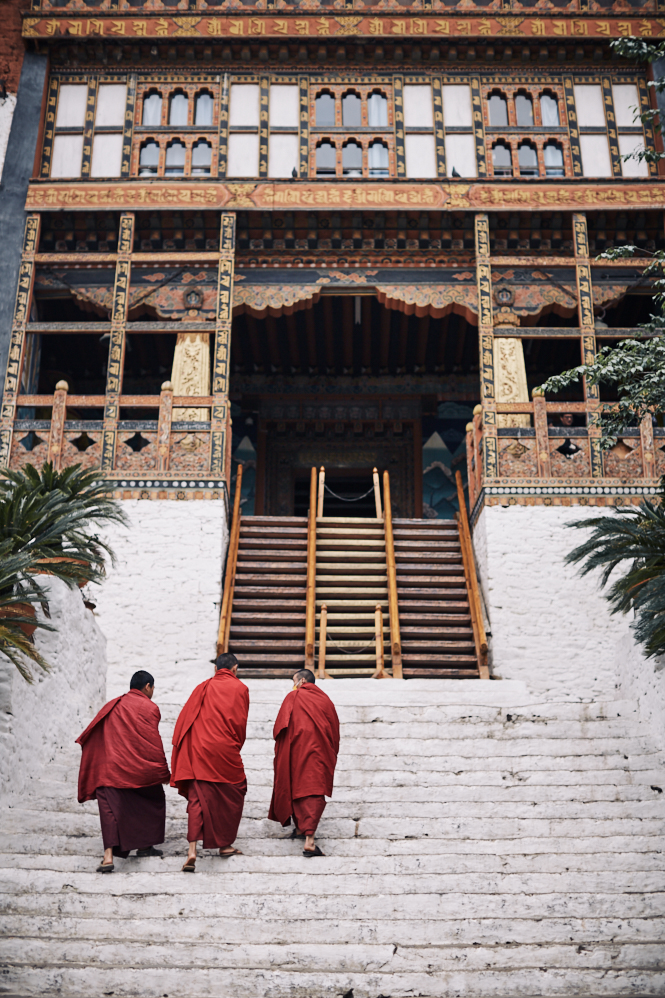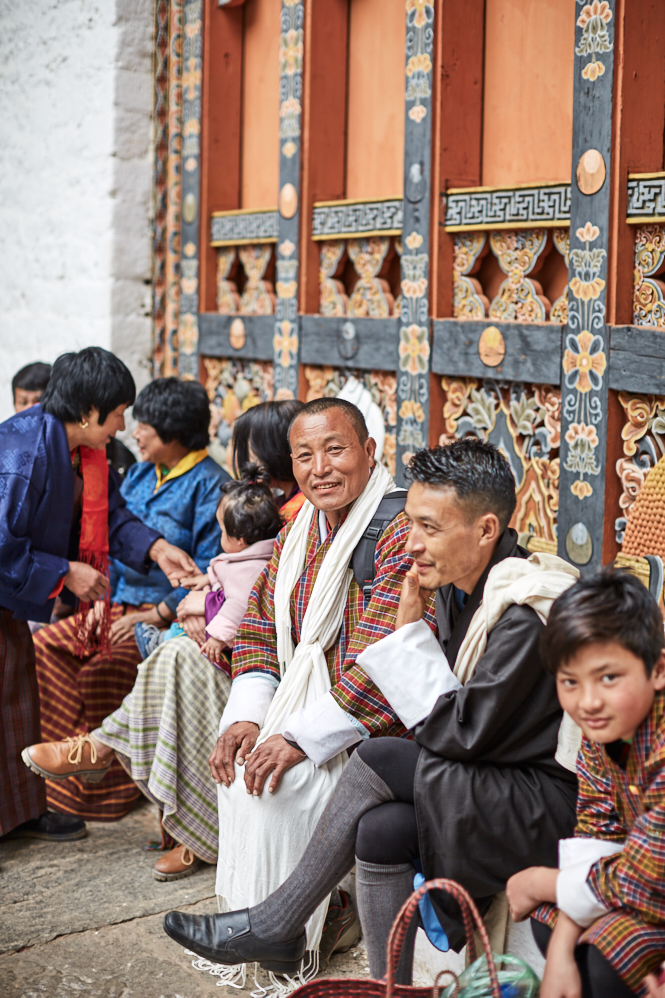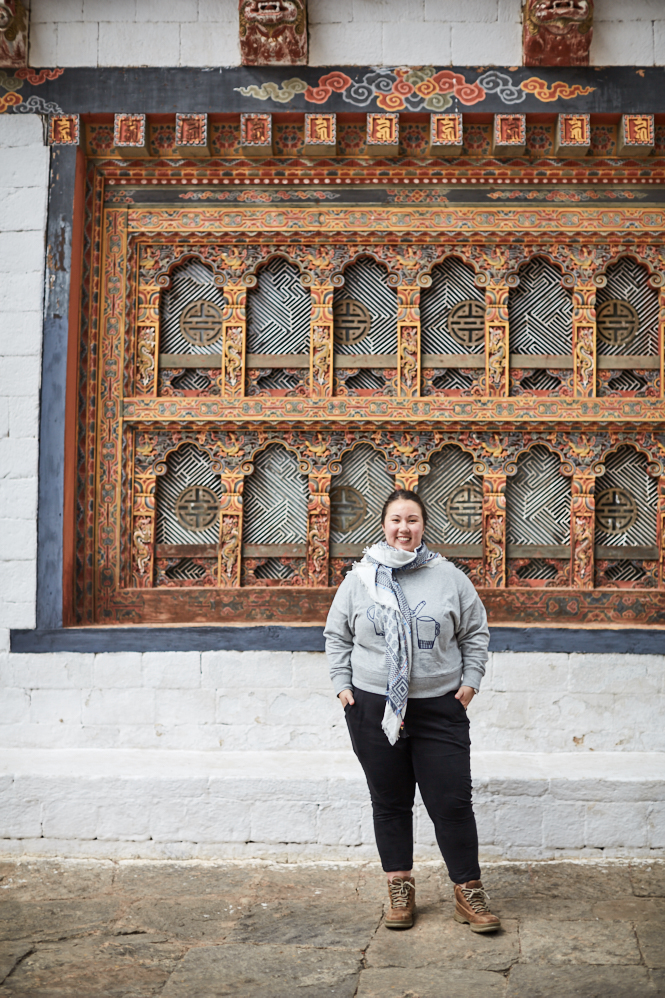 On the way back to the hotel, our guide Rinzi saw some archery happening down by the river. Archery is the national sport in Bhutan and is very popular amongst the locals. We stopped to take a look, it was a lovely moment to be apart of. Ewen had seen these before many times and decided to photograph a flock of little Himalayan birds while we hung out with the archers. Whenever someone would get a bullseye the group would stop and celebrate with a song and dance. Sometimes it's the little things in life that are the most memorable.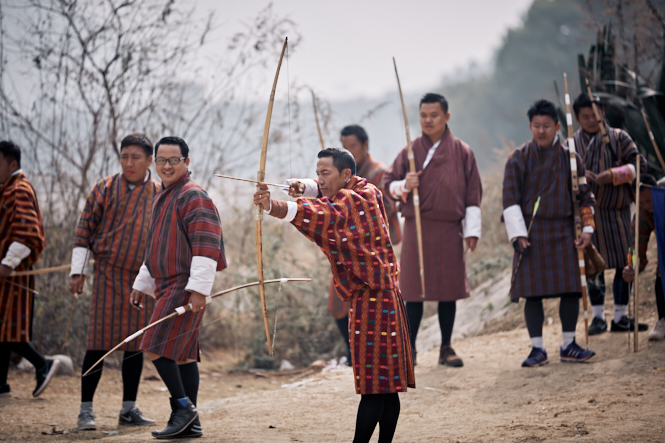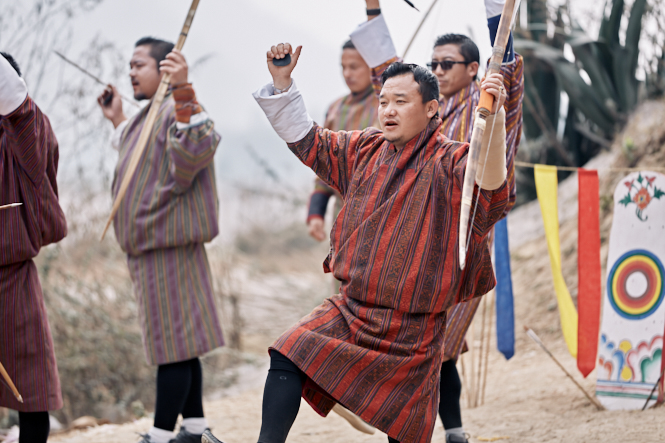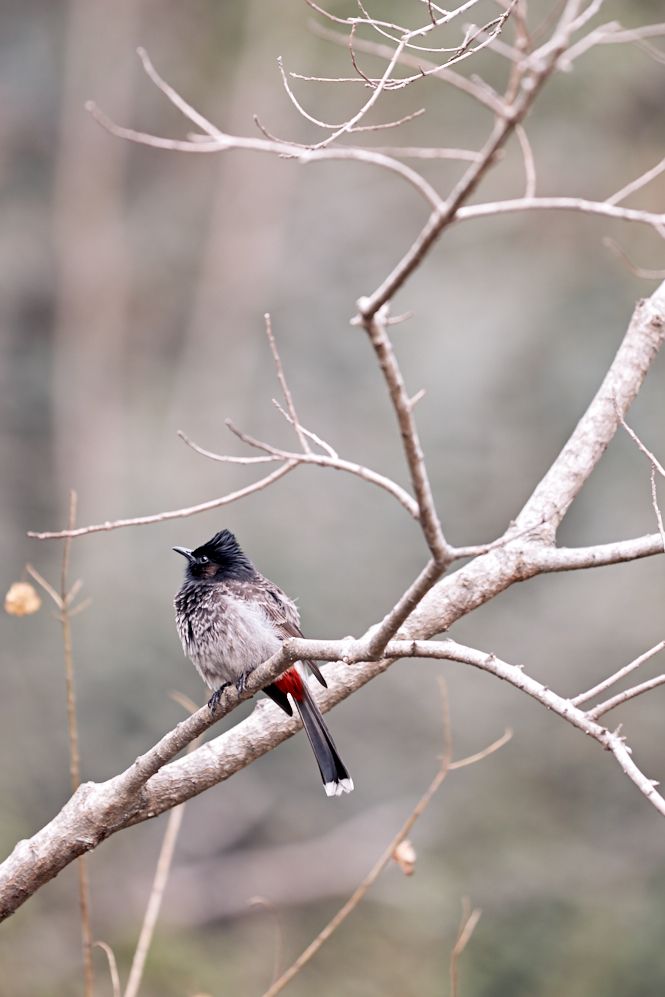 Stay tuned for more Bhutan adventures!

Thank you to COMO Uma Punakha for hosting us during this trip, and the team at Bhutan Scenic Tours for hosting us during our time in Bhutan.