Deconstructed Lasagne
"Theme 14: Hearty Cookbook Used: Delicious. More Please Author: Valli Little I bumped into a client on the street a few months ago, and she told me a friend had made her the deconstructed lasagne from Valli Little's book for dinner, and it was absolutely amazing. We spent about 10 minutes talking about it, right..."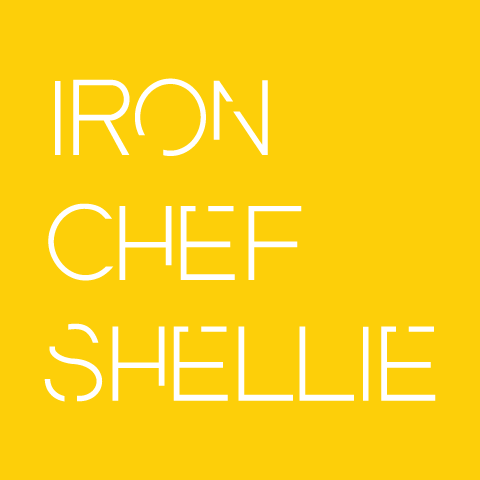 Deconstructed Lasagne
Theme 14: Hearty
Cookbook Used: Delicious. More Please
Author: Valli Little
I bumped into a client on the street a few months ago, and she told me a friend had made her the deconstructed lasagne from Valli Little's book for dinner, and it was absolutely amazing. We spent about 10 minutes talking about it, right down to the type of pasta and where to buy it. Right then and there I knew I had to make it.
Finally I got around to making it, after the pasta had been sitting in my pantry for what seemed like a small eternity. I left out some ingredients: capers and olives due to two reasons; I don't like both, I didn't want to spend money on buying them for one recipe and having them lurking in my fridge, mocking me every time i opened the fridge door.
I LOVED the sauce. I loved the tartness of the balsamic vinegar, the refreshing element of the lemon zest, and the richness of the tomato sauce. It's up there for one of the top bolognaise sauce recipes.
Deconstructed Lasagne
Adapted from Valli Little
2 tablespoons olive oil
2 onions, chopped
2 garlic cloves, chopped
1 tablespoon chopped rosemary
1/2 teaspoon dried chilli flakes
grated zest of 1 lemon
4 tablespoons tomato paste
500g beef mince
2 tablespoons balsamic vinegar
1/2 cup flat-leaf parsley leaved, chopped, plus 2 tablespoons extra for the ricotta
2 x 400g cans chopped tomatoes
500g lasagnette pasta, or papperdelle
200g fresh ricotta
grated parmesan to serve
1. Heat the oil in a pan over medium-low heat. Add the onion, garlic and rosemary and cook, stirring occasionally for 2-3 minute until the onion is softened.
2. Add the chilli and lemon zest and cook for a further minute, then add the tomato paste and cook, stirring for 30 seconds.
3. Add the beef and cook, breaking up with a wooden spoon, for 3-4 minutes until browned.
4. Add the balsamic, parsley and chopped tomatoes. Season with salt and pepper, bring to a simmer, then reduce heat to low and cook, stirring ocassionally, for 30-40 minutes until thick and rich.
5. Cook the pasta according to packet instructions when sauce is nearly ready. Drain, than stir through the sauce.
6. Stir the extra parsley through the ricotta. Season, then place a dollop of ricotta in base of 4-5 bowls. Top with pasta, sprinkle with parmesan, then add another dollop of ricotta and serve.
Serves 4-5.
---
Like Like can lead to Love...
---
Also Recommended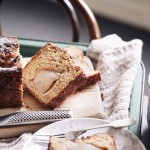 Grounded Pleasures Chai Poached Pear Loaf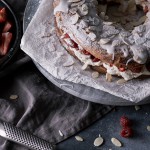 Strawberry and Raspberry Paris Brest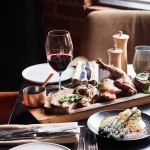 MPD – Sunday Roast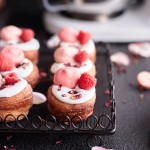 Rose & Lychee Zonuts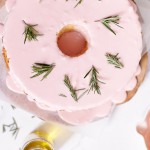 Chiffon Cake with Olive Oils from Spain