Jazz Apple Tart
Jazz Apple season is in full swing again. I decided to make a smaller version of the gorgeous looking fine apple tart from Flour & Stone. I watched this video about 10 times, but still couldn't get my apples to stand up the way they do. So I just cooked it the way it looks below.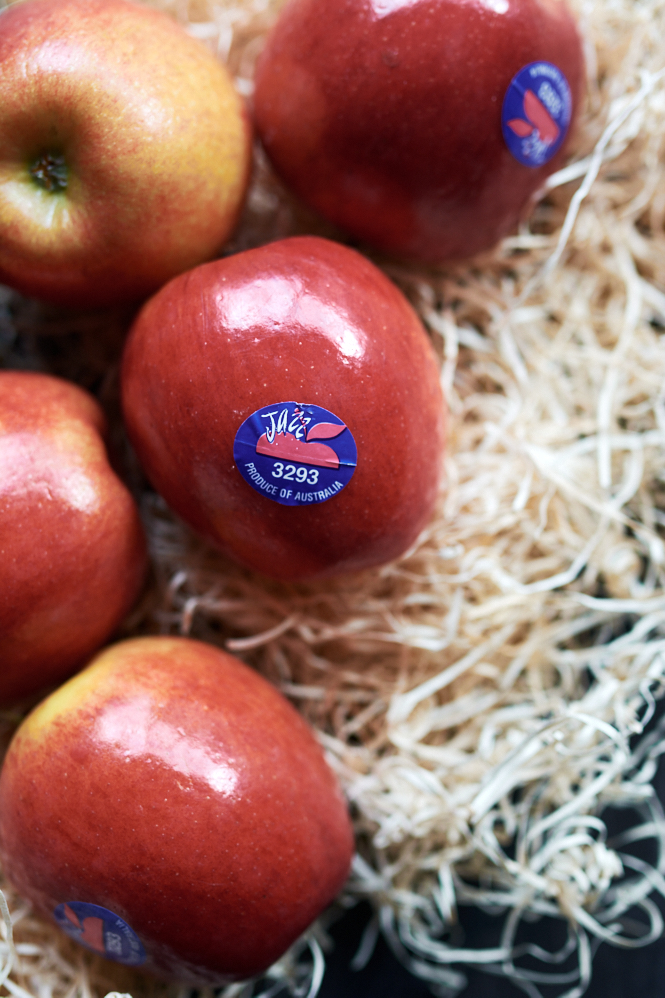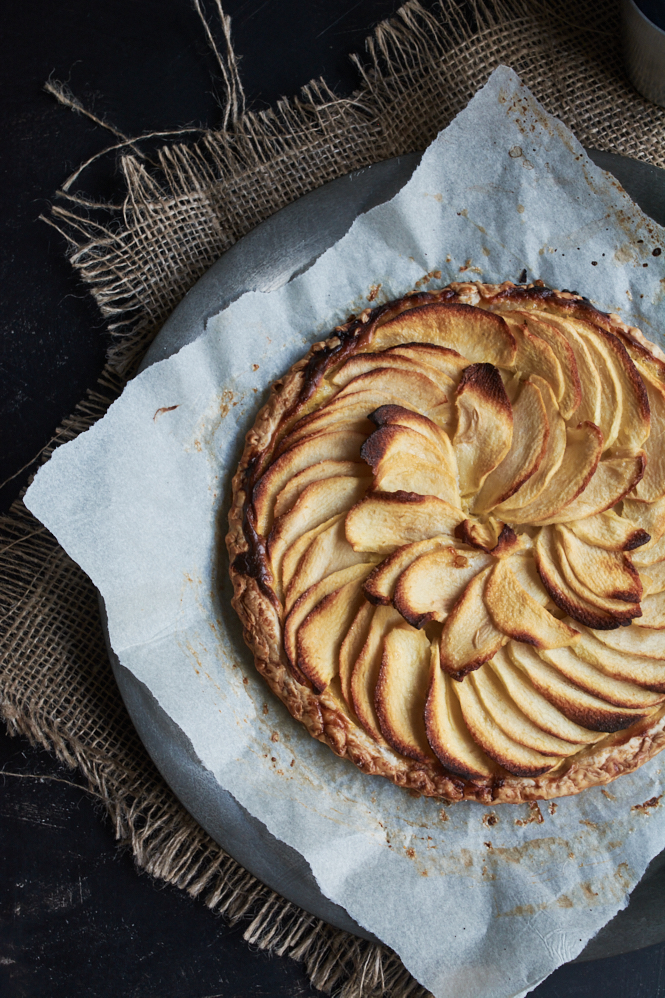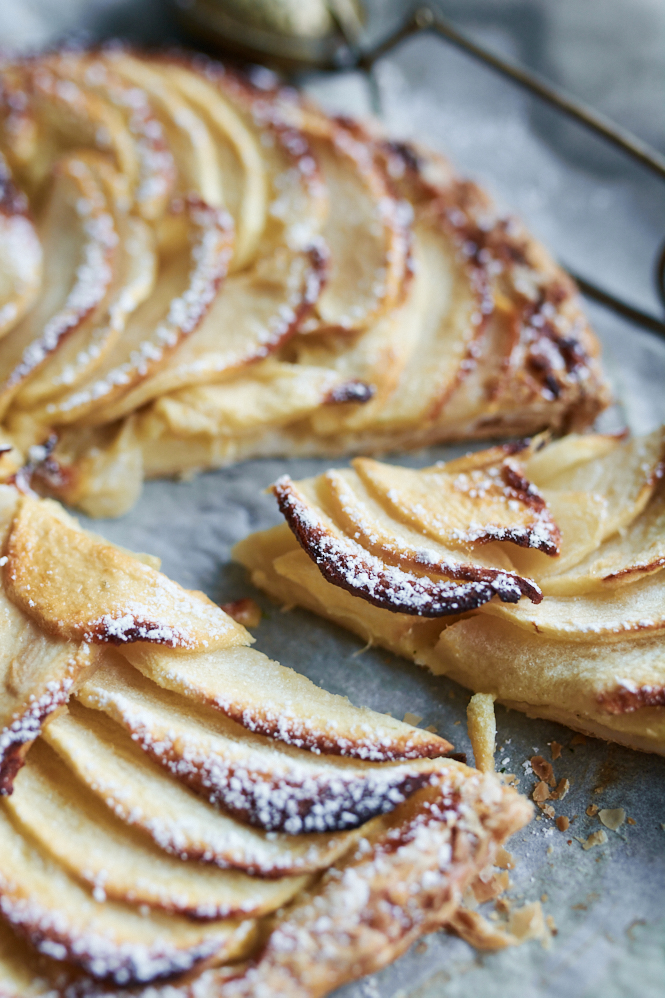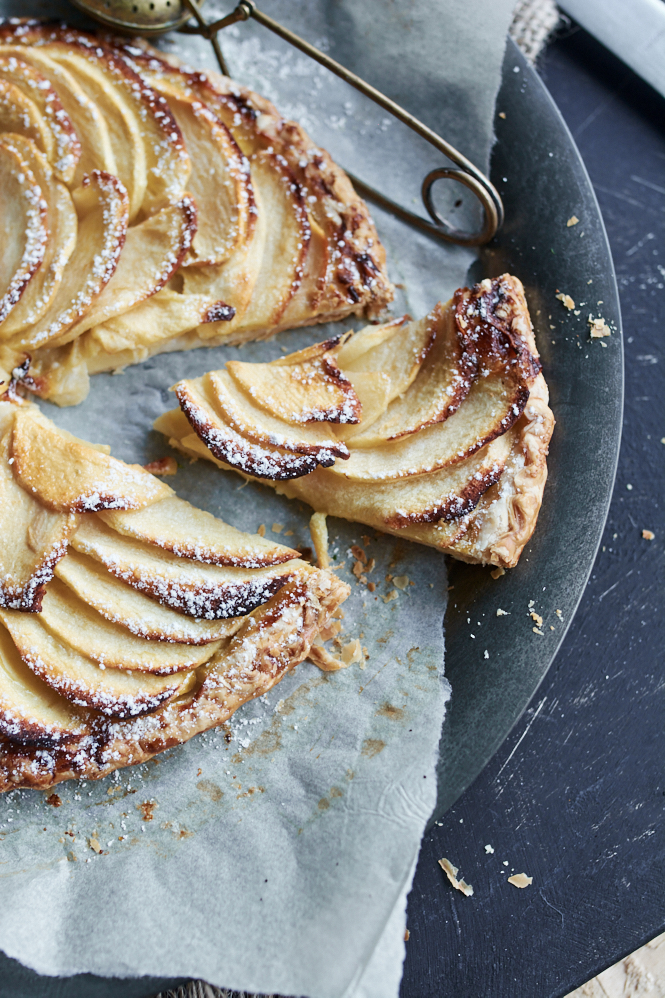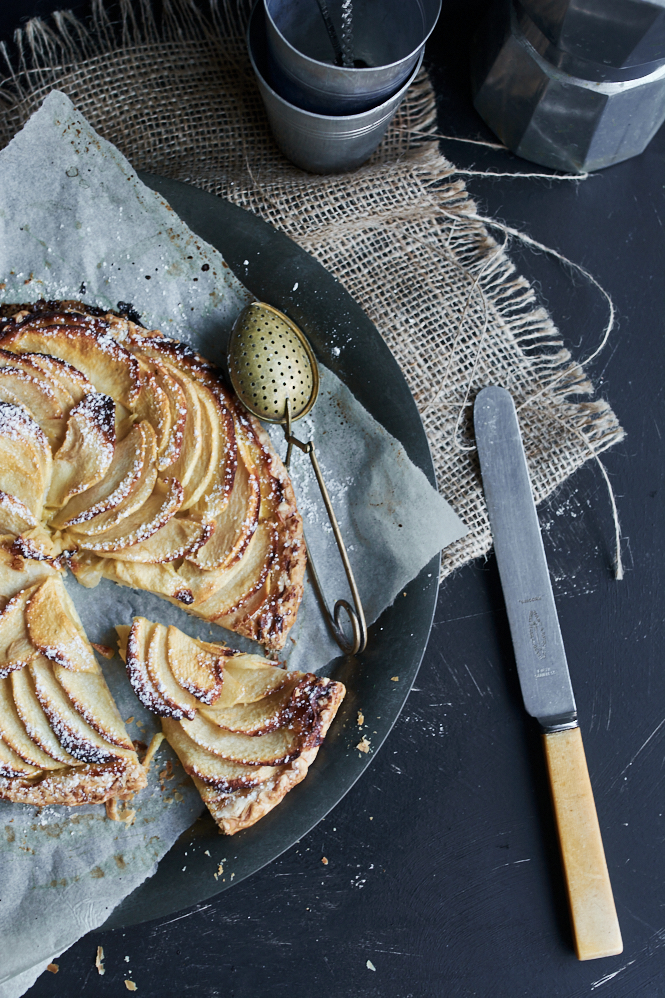 Jazz Apple Tart
2 Jazz Apples
1 Puff Pastry Sheet
¼ cup pastry cream (recipe below)
1. Preheat oven to 200°C (180°C fan-forced).
2. Peel, core and halve apples. Thinly slice either using a knife or mandolin. Toss with a little lemon juice to prevent from browning.
3. Cut your sheet of puff pastry to size, and lay on a piece of baking paper on an oven tray. Curl up the edges of the pastry with your fingers. about 1cm inwards, and the dock pastry base with a fork.
4. Spread the pastry cream over the puff pastry, and arrange apples on top.
5. Brush apples and any exposed pastry with a lightly beaten egg white.
6. Bake for approx. 30 minutes, or until nicely browned. If browning too quickly, reduce the temperature of the oven.
Pastry Cream
britishlarder.co.uk
300ml full fat milk
30g unsalted good quality butter
pinch of salt
60g unrefined caster sugar
30g plain flour
3 free range egg yolk
1 vanilla pod, split and seeds scraped
1. Rinse a medium non-stick saucepan with cold water. Pour the milk in to the saucepan; add the butter, salt and the split vanilla pod and seeds. Bring to the boil over medium heat.
2. In a separate bowl whisk the egg yolks and sugar until pale in colour and form a light ribbon. Sift the flour over the eggs and mix to a smooth lump free paste.
Once the milk is boiling, turn the heat off, pour a ladle of boiling milk over the egg mixture, stir quickly till smooth. Repeat this a couple of times until half the boiling milk has been mixed in to the egg mix.
3. Pour the egg mix back in to the saucepan. Bring the mix back to the boil over medium heat, stirring continuously. Once boiling turn the heat right down to a gentle simmer, cook the pastry cream for 3 minutes. Pour the cooked pastry cream into a clean storage container; cover the surface with parchment paper or plastic, as this will prevent a skin forming. Keep the pastry cream in an airtight container in the fridge for up to three days.