Chocolate Chiffon Cake
Despite the mountain of work that awaits me, a few of you have been requesting this recipe since I posted it on Instagram last week. So here it is! 
The truth is, it nearly didn't get made. Ewen and I were running a small food photography workshop as part of a photography conference, and I was just drowning in processing, stressed out about an upcoming trip, and not getting anywhere near enough sleep. We needed some food to photograph for our workshop and I was always going to bake. There is a cake recipe I make that is super easy and uses one bowl I don't even have to think about it. But I needed at least one more cake for the workshop. I tried to be lazy and think of places I could just buy something to get out of baking, but I came to the end conclusion; the more I procrastinated and spent energy looking for ways to cheat, I could just get in the kitchen and bake a damn cake. 
This recipe kept coming to mind, it's adapted from Taste of Home and below I've translated it to metric. I decorated mine with dried flowers and freeze dried raspberries, but the possibilities for decorating are endless; crumbled honeycomb, chopped nuts, chocolate pearls, fresh flowers…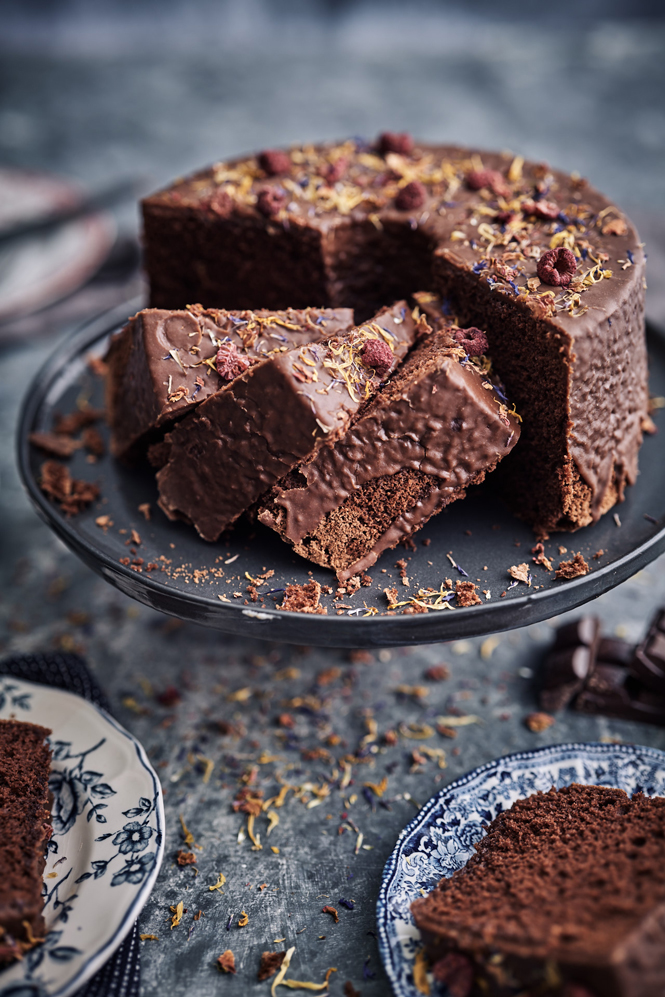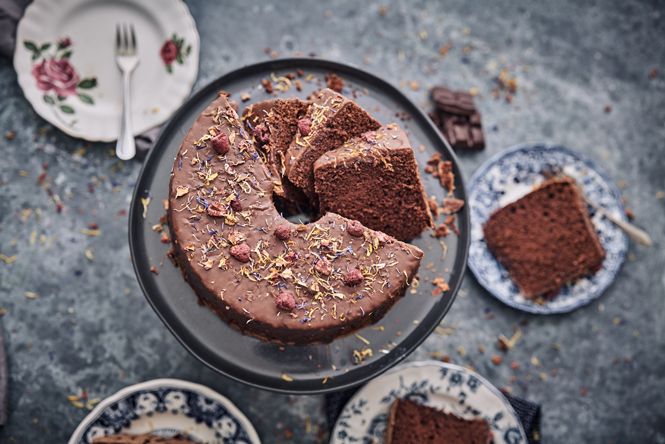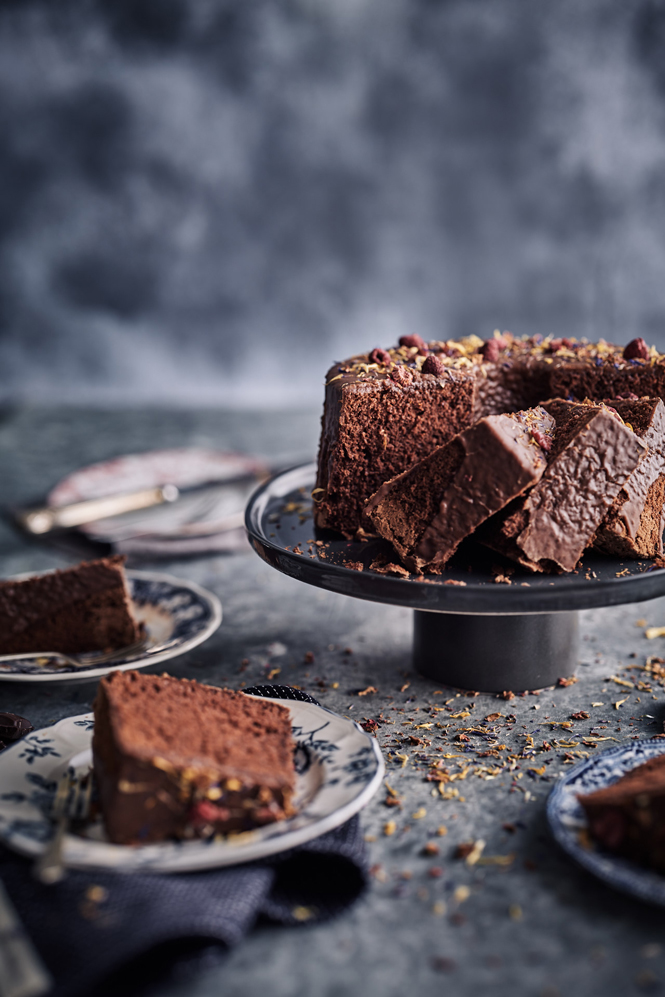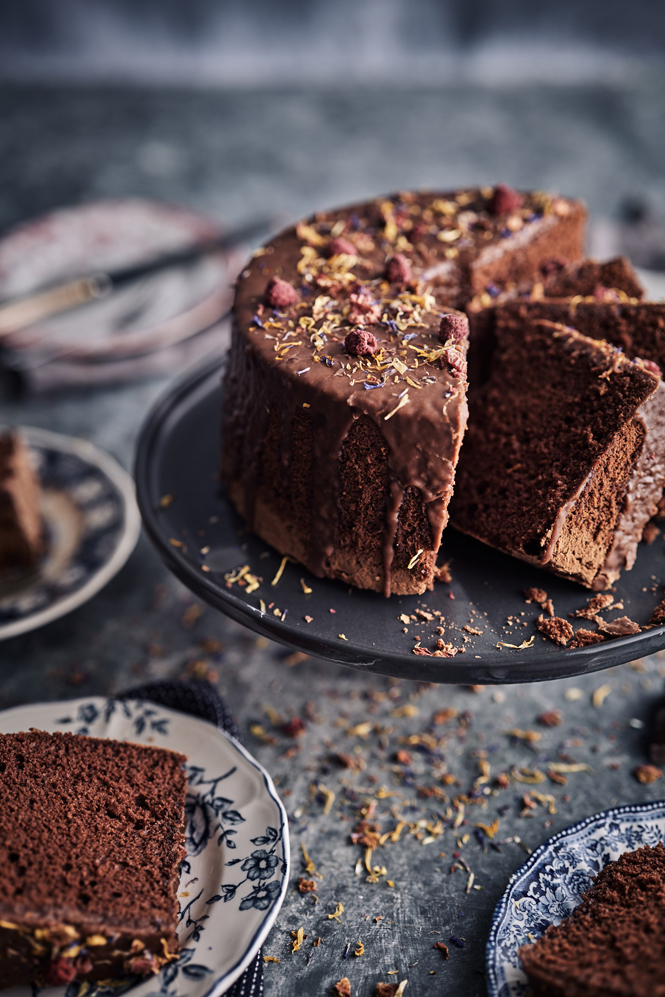 Chocolate Chiffon Cake
Print Recipe
Ingredients
7 eggs, separated
¼ teaspoon cream of tartar
50g cocoa
180ml boiling water
245g self raising flour
400g sugar
1 teaspoon salt
½ cup vegetable oil
2 teaspoons vanilla extract
Icing:
75g butter
200g icing sugar
55g dark chocolate, melted and cooled
1½ teaspoons vanilla extract
3-4 tablespoons hot water
Instructions
Let eggs stand at room temperature for 30 minutes. In a bowl, combine cocoa and water until smooth; cool for 20 minutes. In a large bowl, combine flour, 200g sugar, and salt. In a bowl, whisk the egg yolks, oil and vanilla; add to dry ingredients along with the cocoa mixture. Beat until well blended.

In another large bowl and with clean beaters, beat egg whites and cream of tartar on high speed until soft peaks form. With the motor still running, add one tablespoon of the remaining sugar (200g) in one at a time and beat until stiff peaks form. Gradually fold into egg yolk mixture.

Gently spoon batter into an un-greased 24cm tube/chiffon pan. Cut through the batter with a knife to remove air pockets. Bake on lowest rack at 160° for 60-65 minutes or until top springs back when lightly touched. Immediately invert pan; cool completely. Run a knife around sides and centre tube of pan. Invert cake onto a serving plate.

For icing, melt butter in a saucepan. Remove from the heat; stir in the icing sugar, chocolate, vanilla and water. Drizzle over cake. Decorate with nuts, flowers or whatever your heart desires.