Neenish Tarts That Don't Suck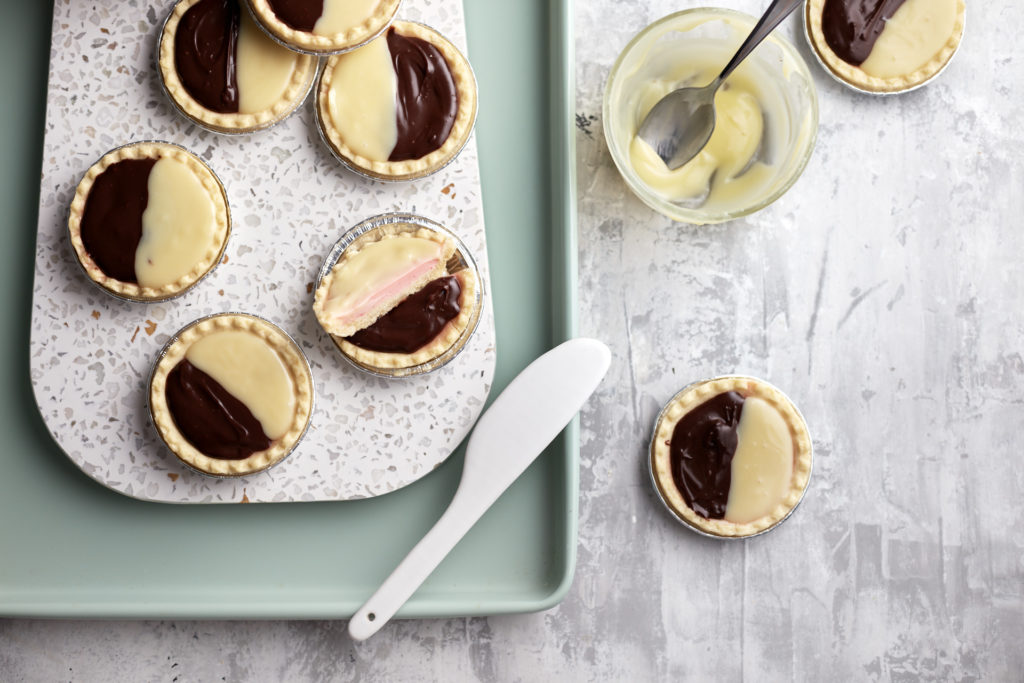 How many times have you had a Neenish tart with high hopes it will be good? Filled with jam and that horrible mock cream, it's a disappointment 100% of the time.
When I came across this recipe, I was sceptical due to past experiences, but with an easy ingredient list and method it was worth a shot. Well, I'm so glad I did give these a go as these tarts was super scrumptious and it's hard to stop at just eating one! The raspberry panna cotta filling is simply delicious, I'd love to try it with other flavours of jam one day, but for now raspberry really hits the spot!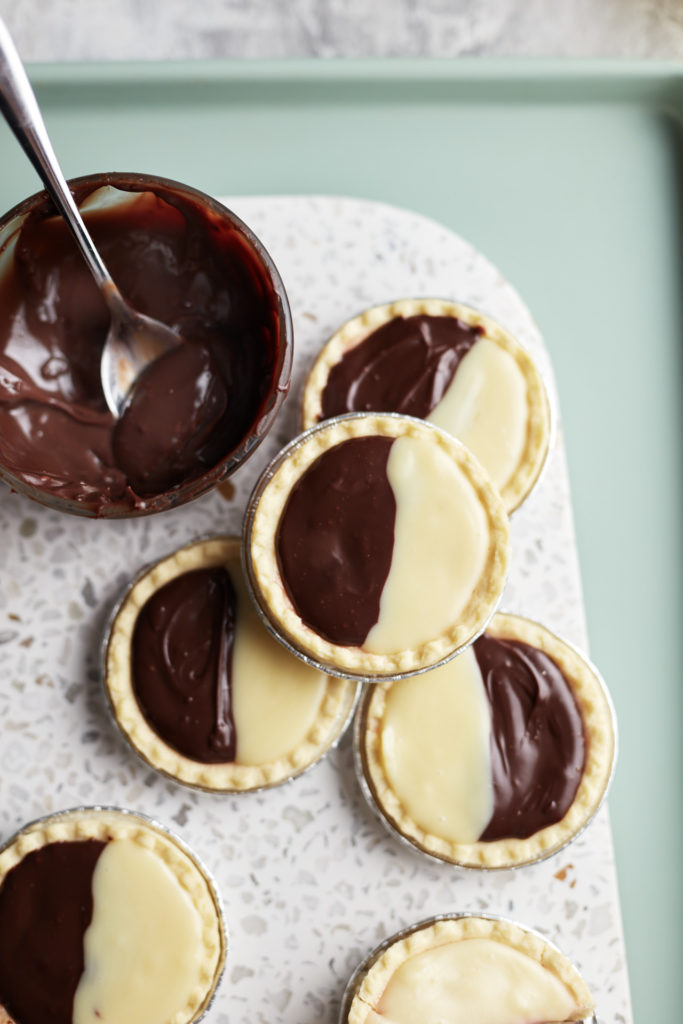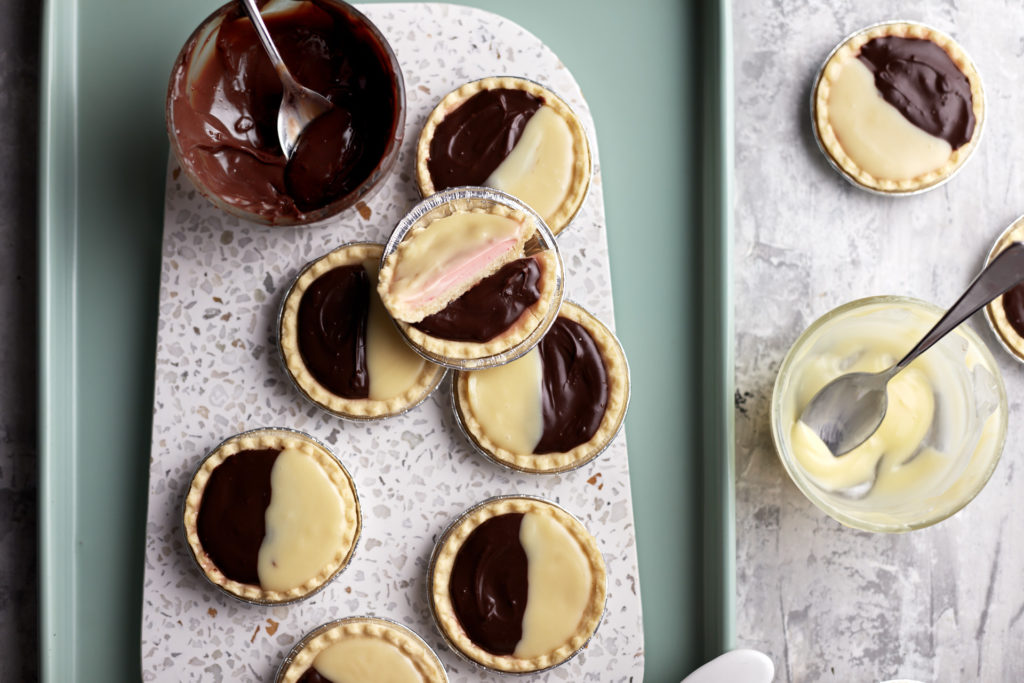 Neenish Tarts (That Don't Suck)
Print Recipe
Ingredients
900ml pure (thin) cream
250g raspberry jam
2 tsp vanilla bean paste
4 titanium-strength gelatine leaves, soaked in cold water for 5 minutes
12 sweet shortcrust tart shells (we used 10cm x 110ml capacity tart shells)
150g dark (70%) chocolate, finely chopped
150g white chocolate, finely chopped
Instructions
To make the panna cotta filling, place 650ml cream, jam and vanilla in a saucepan over medium heat. Bring to just below boiling point, then remove from heat. Squeeze excess water from the gelatine and stir into the cream mixture until dissolved. Strain into a jug and cool to room temperature.

Place tart shells on a large tray and divide cooled mixture among them. Chill for 3 hours or until set.

Meanwhile, to make the ganache, place dark and white chocolate in separate heatproof bowls. Place remaining 1 cup (250ml) cream in a saucepan over medium heat and bring to just below boiling point. Pour cream into a heatproof measuring jug, then pour 150ml cream over the dark chocolate and 100ml cream over the white chocolate. Stand for 1 minute, then stir each ganache until smooth. Set aside at room temperature for 2-3 hours to thicken to an almost dolloping consistency, stirring occasionally (if they get too thick, soften slightly by setting each bowl over a saucepan of simmering water).

Once panna cotta has set, spoon 1 tbs dark chocolate ganache over half of each tart and 1 tbs white chocolate ganache over the other half. Chill for 1 hour or until set. Serve, or chill until needed.