Dan Hong's Garlic Bread Prawn Toasts
I've been a fan of Dan Hong for many years, having tried his food in Sydney and cooking from his cookbook. Like many chefs, he has gotten on the bandwagon of sharing recipes from his home kitchen to help get us all through the lockdown period. I kept seeing other people make this recipe so I wanted to try it for myself. I LOVE prawns and garlic bread so the opportunity to bring them together sounded like a great idea. A great hack on the yum cha favourite, we will be making these again!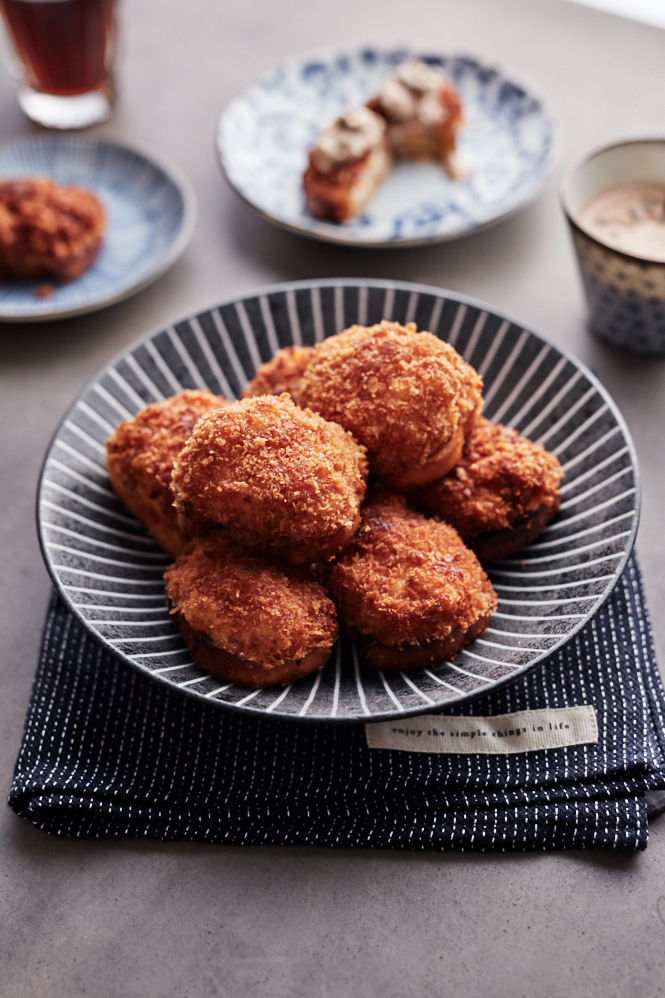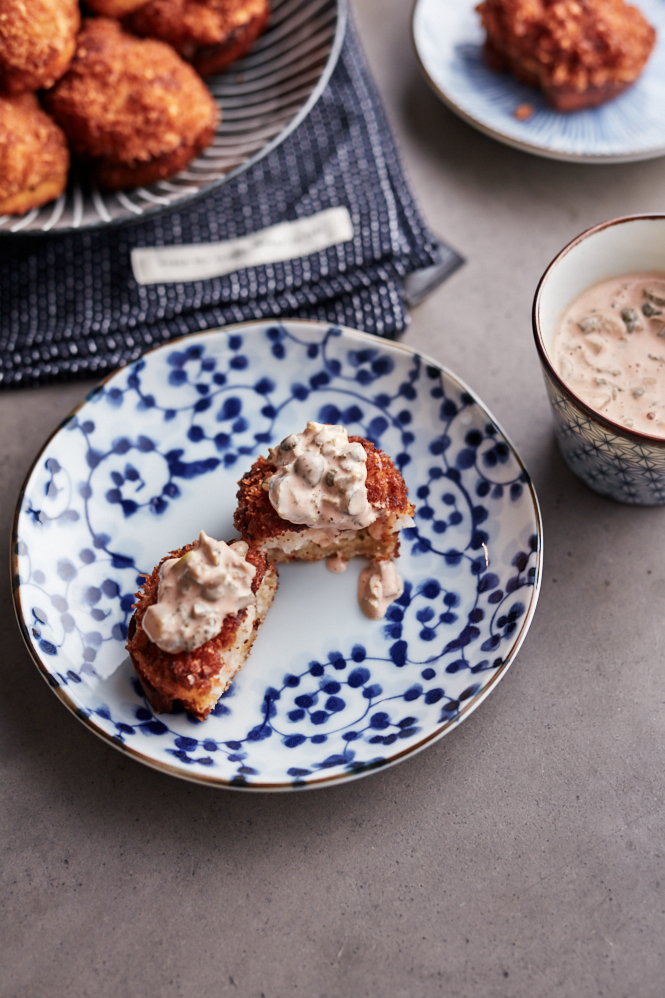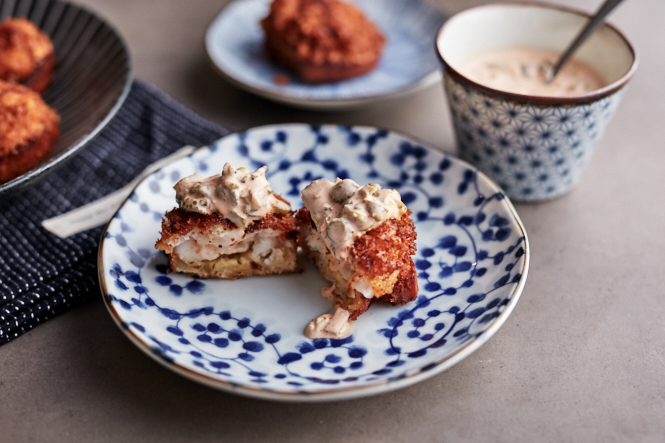 Dan Hong's Garlic Bread Prawn Toasts
Print Recipe
Ingredients
Prawn Toasts
500 g raw prawn meat, peeled and deveined
½ tsp sugar
½ tsp salt
½ tsp sesame oil
½ tsp Japanese kombu extract (can be omitted)
1 eggwhite
1 stick store bought garlic bread
1 cup panko crumbs
Vegetable, grapeseed or rice bran oil for deep frying
Relish Sauce
1 tbsp capers, roughly chopped
¼ cup cornichons, roughly chopped
1 spring onion, sliced
2 tbsp Kewpie mayonnaise
1 tbsp Siracha chilli sauce
Instructions
Roughly chop half the prawns, place in a medium sized bowl and stir through ¼ tsp sugar, ¼ tsp salt, ¼ tsp sesame oil and ¼ tsp Japanese kombu extra if using. 

Place the remaining prawns, sugar, salt, sesame oil, Japanese kombu extract and egg white in a small food processor and blend until smooth. 

Combine the prawn paste with the chopped prawns in the bowl. You may want to take a small scoop and cook in a frying pan to check the seasoning. Cover and rest in the fridge for 20 minutes minimum. 

Place the garlic bread on a chopping board and cut between the precut slits. Once you have done this to the whole loaf, cut where the slits are and have the garlic butter side face up. 

Using a butter knife, generously top each slice of garlic bread with the prawn mixture, so that the ratio of bread to prawns is about the same. Shape the mixture so that mixture comes right to the edges of the bread. Dip the prawn side into panko crumbs. (Toasts can be kept in the fridge over night at this stage if required). 

Pour oil into a wok until one-third full. Heat until a small piece of bread dropped into oil sizzles. Cook toasts, in batches, prawn side down, for 3 minutes. Turn and cook for a further 1 minute or until golden. Remove to a wire rack over a baking tray. Keep warm in oven while cooking remaining prawn toasts.

To make the relish, combine all ingredients together in a small bowl. 

Serve prawn toasts with relish and enjoy!