Duck Braised in Coconut
I've found a bunch of unprocessed images on my laptop whilst enjoying a beautiful afternoon in a Swedish sunroom, and it's time to start sharing the love. In this case, the Luv-A-Duck love. 
Last year I was invited down to a masterclass with one of my favourite chefs, Adam D'Sylva. I met a bunch of lovely people as well as some old friends and we all learnt how to debone a duck and cook it in a variety of ways to perfection. This particular dish is one very similar to one of Adam's signature dishes at Coda. 
A perfect dish for entertaining or made ahead and freeze to enjoy.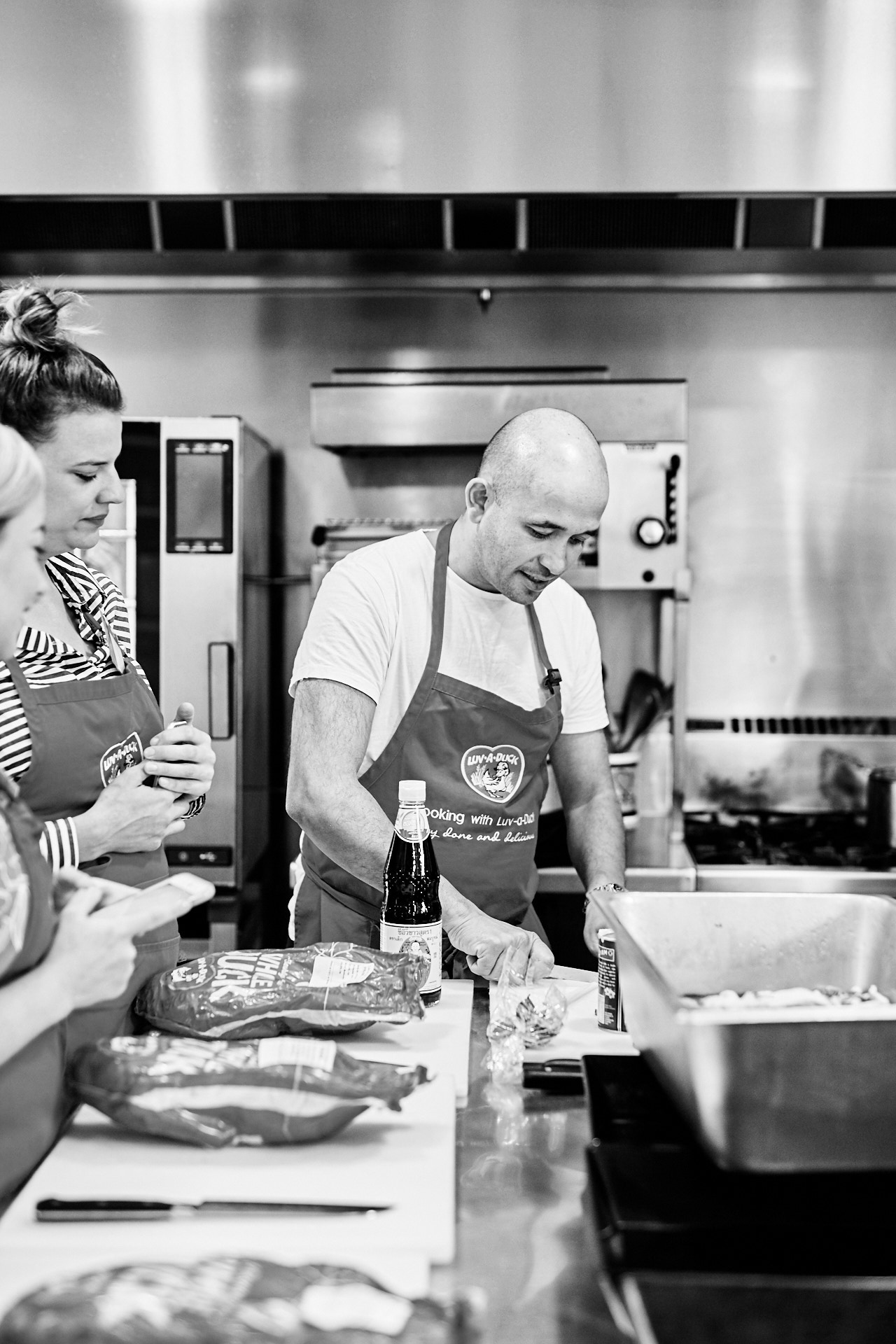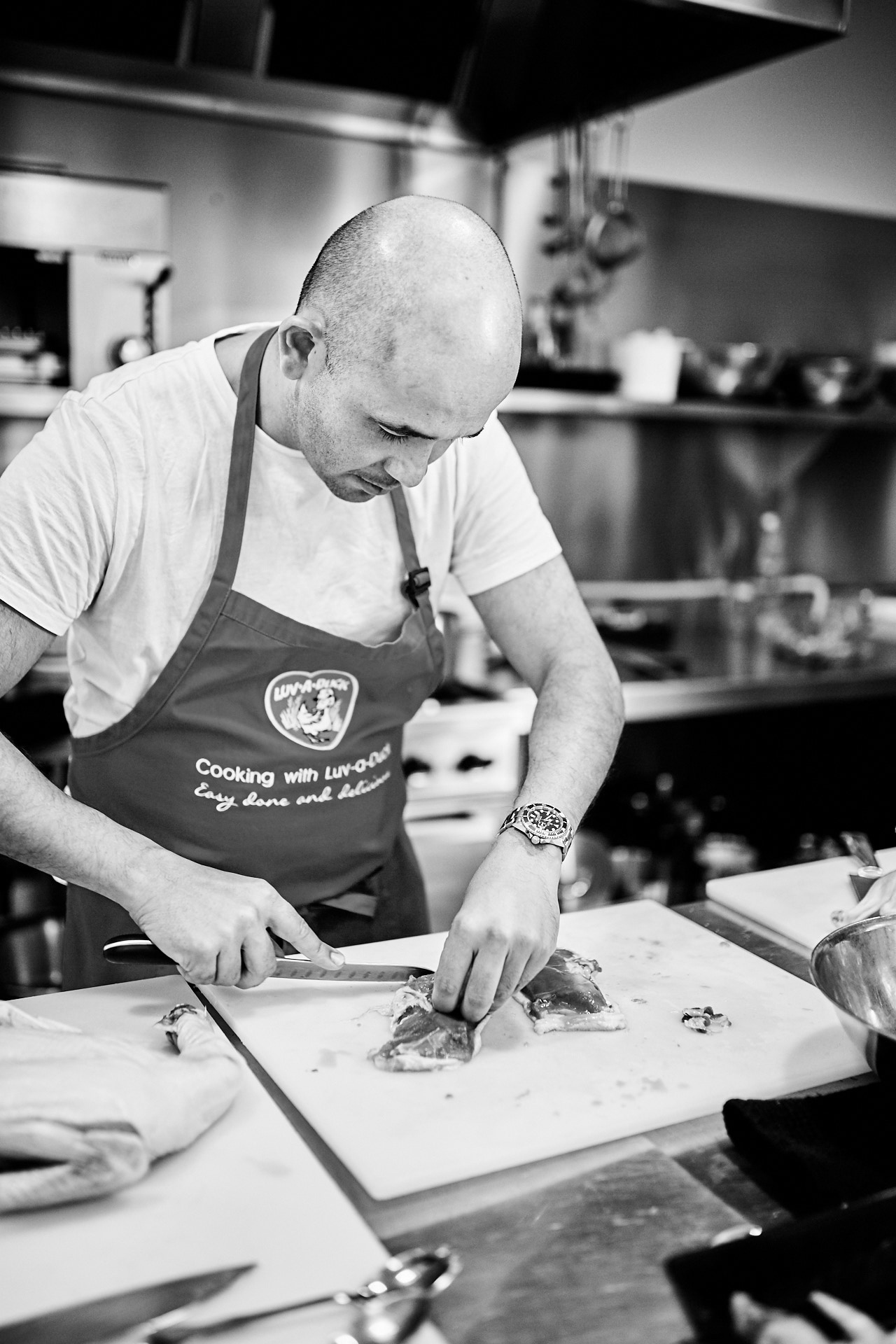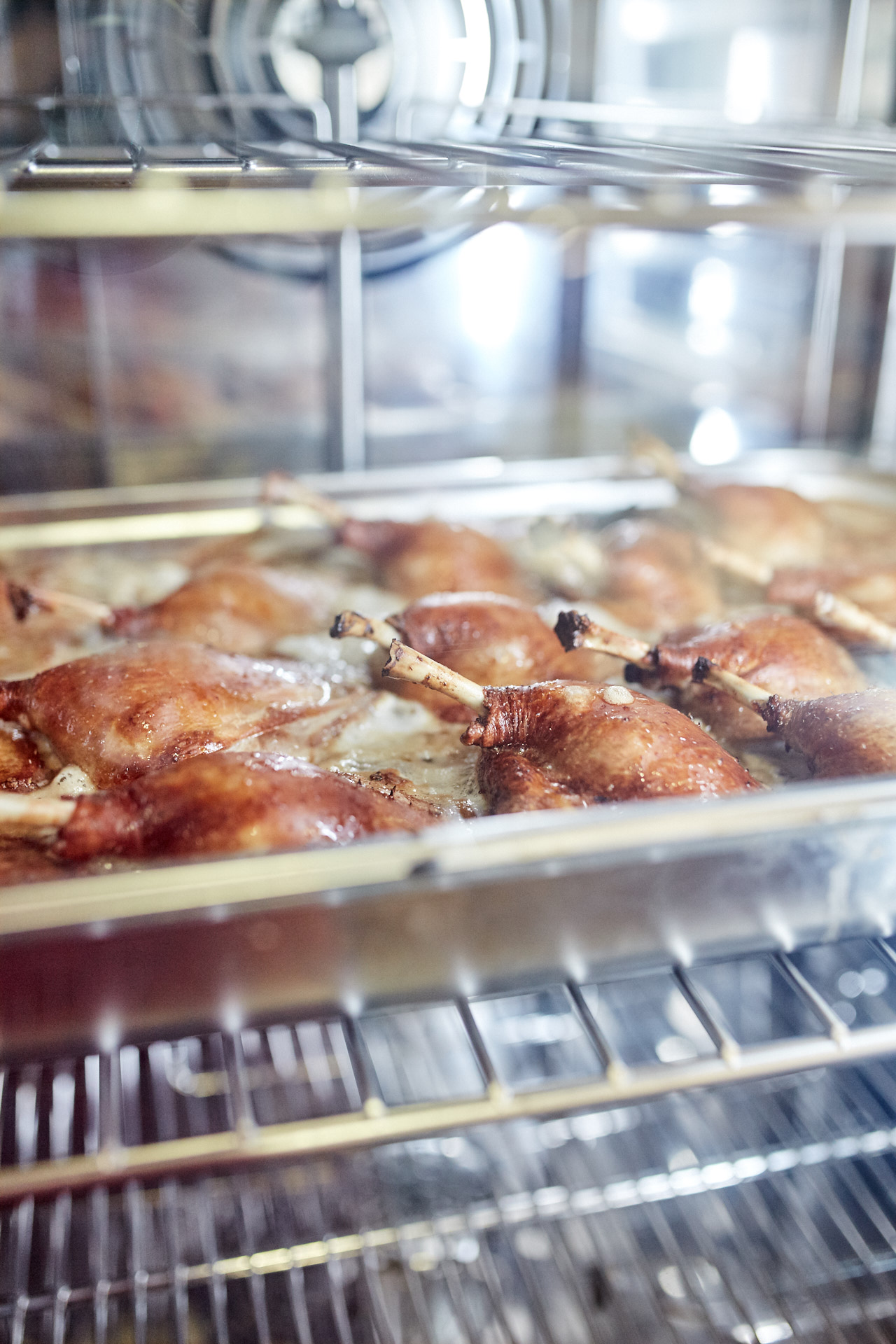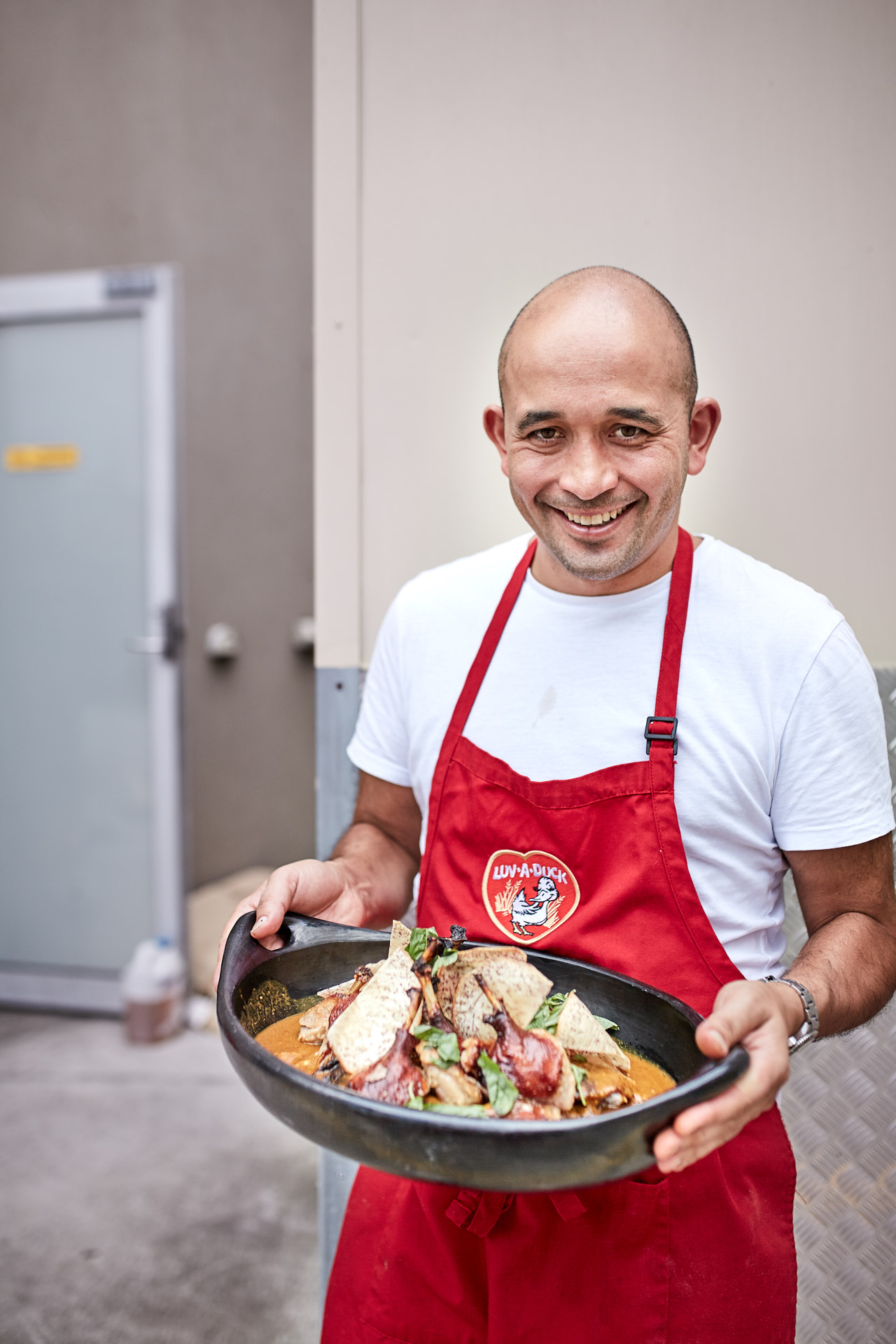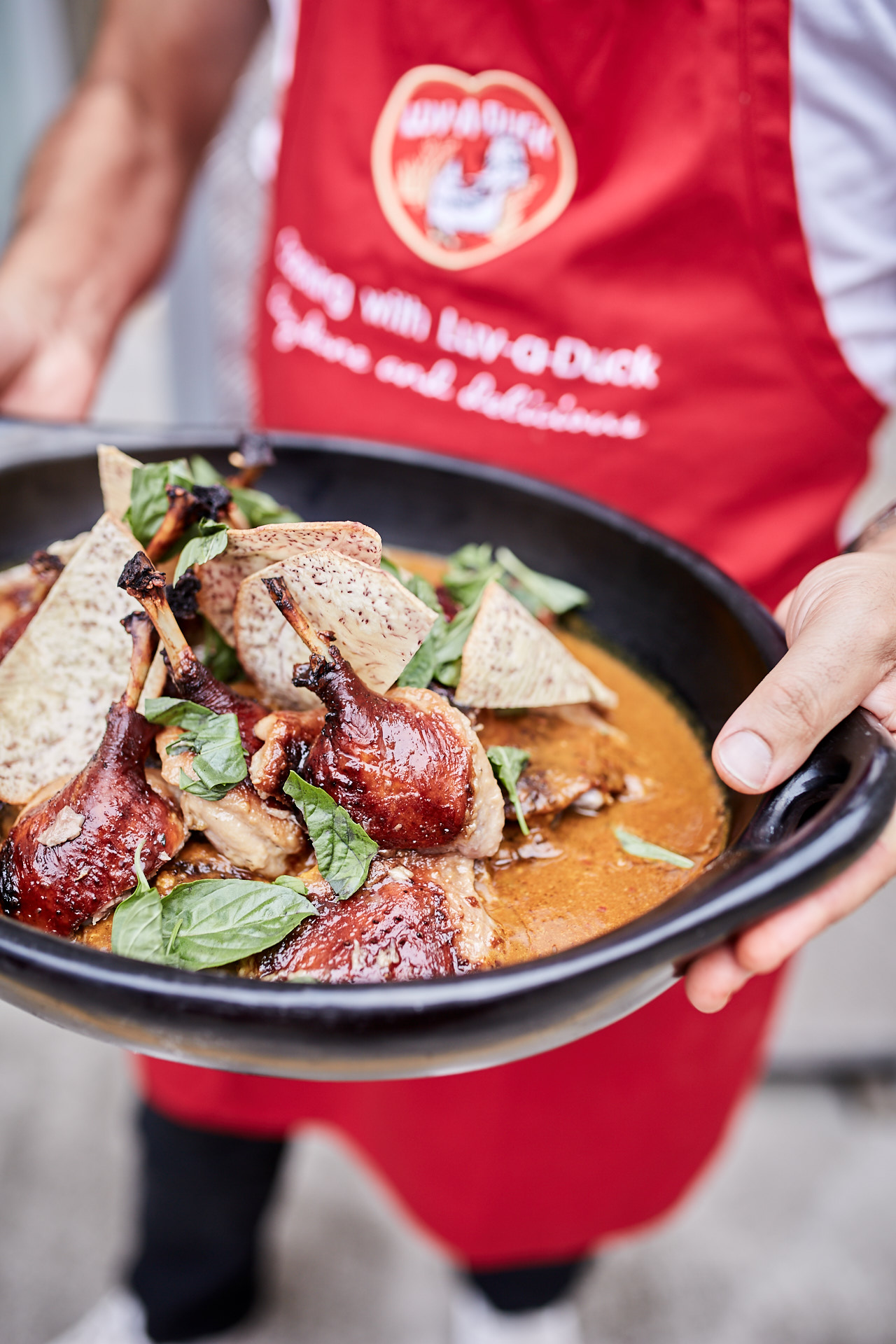 Duck Braised in Coconut
Print Recipe
Ingredients
Marinade:
1 litre Healthy Boy Soy Sauce
100g caster sugar
1 tbsp finely crushed white peppercorns
1 mandarin or orange peel
Duck Braise:
2x400ml tins coconut milk
1 red banana chilli, split
4 lime leaves
1 lemongrass stalk, crushed
Ginger trimmings
To Serve:
Your choice of yellow curry sauce, steamed jasmine rice, coriander leaves or taro chips.
Instructions
Combine marinade ingredients until sugar is dissolved. Marinate duck legs in mixture for 24hrs.

Place coconut milk, lime leaf, lemongrass, chilli, ginger in tray.

Place duck legs in a row skin side up.

Cook at 140° 100% heat for 1 ½ hours, until golden and tender.

Serve with rice.
Notes
By Chef Adam D'Sylva