Chocolate Salted Caramel Tart
Why go half -assed with desserts, when you can go ooey-gooey rich and super decadent? You only live once right? So 'Treat Yo Self' and just enjoy it!
Salted caramel, if you thought that fad had gone away, you are oh so very wrong. The salted caramel game is still strong my friends, and paired with chocolate, you seriously can't get any better. You'll probably have regret as you lick the plate after your second massive slice, but you'll know it was worth it.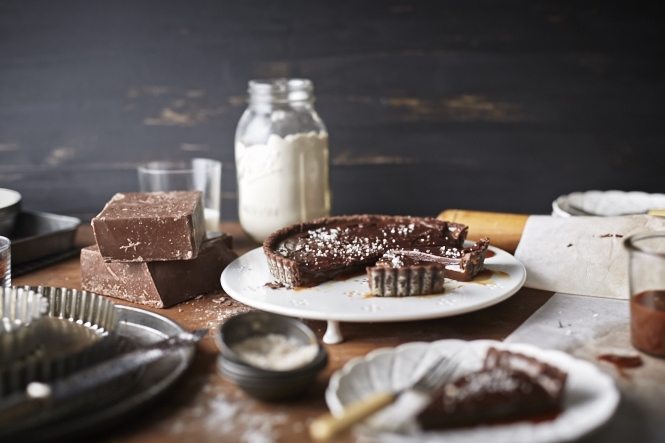 This is a recipe I've been dying to try for some time now. Whilst I could have made it the other week, I decided to wait till I had more time to take care and do it justice. I had a lot of fun with the photography along the way (scroll down for the photo love, including one animated one 😉 )
You don't need a sugar thermometer like the recipe suggests, just watch your caramel go to your desired level of golden. Try not to wait too long, as it can be milliseconds from perfect gold to over done burnt yuckness.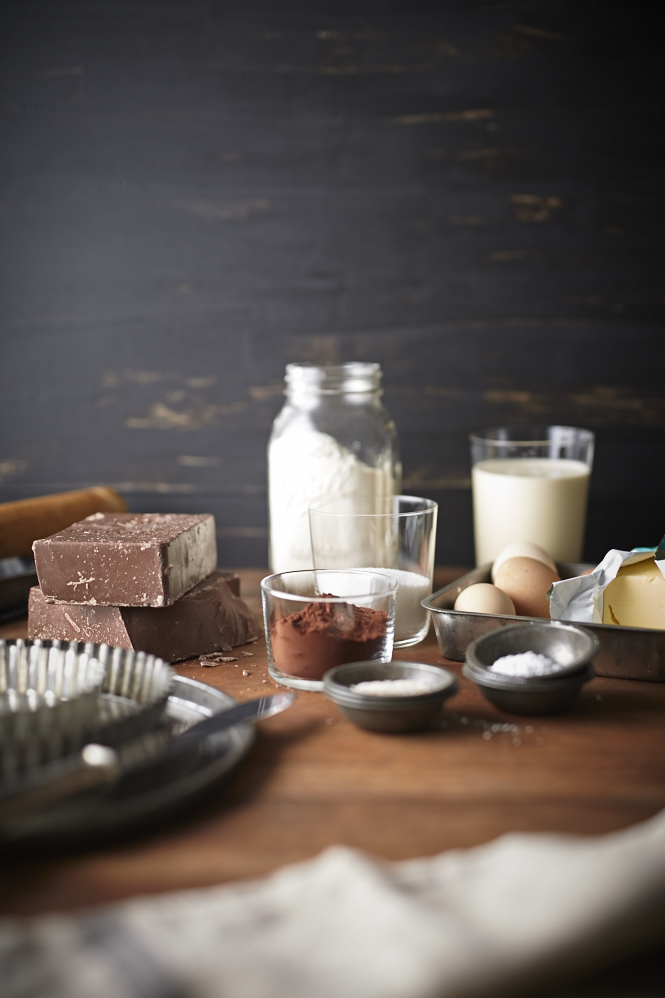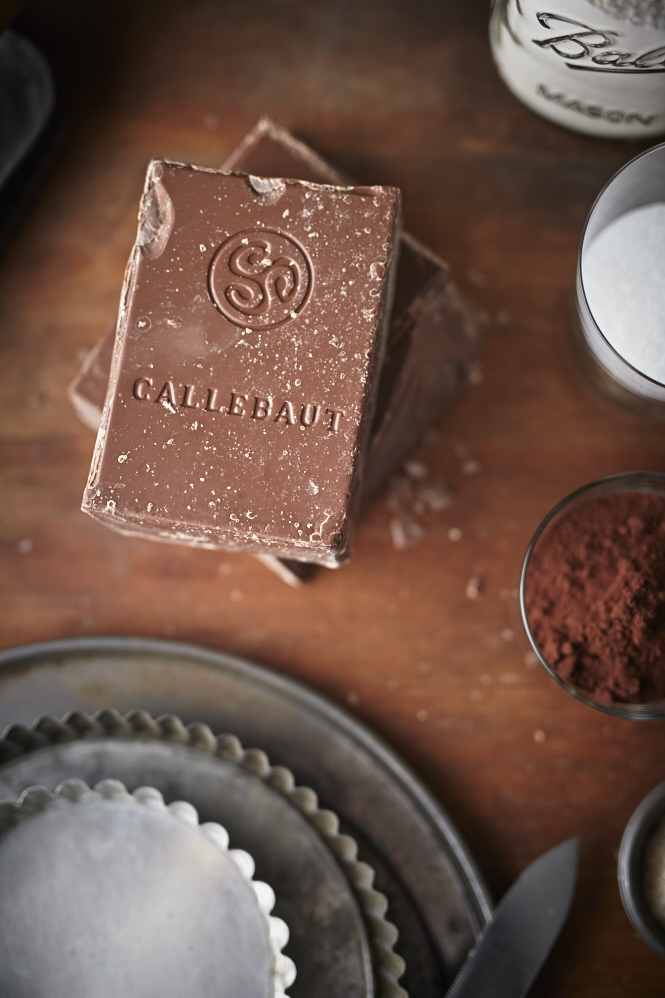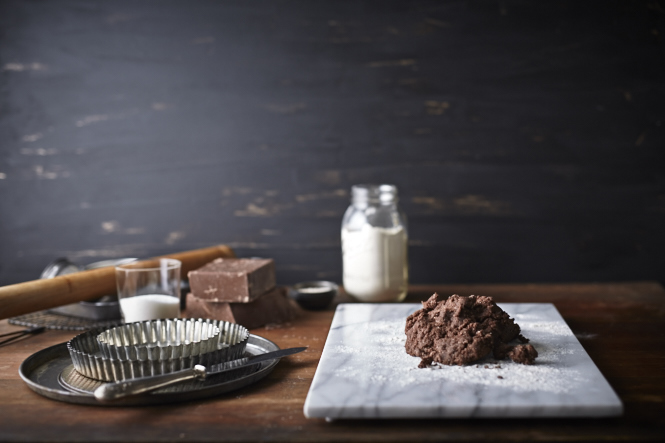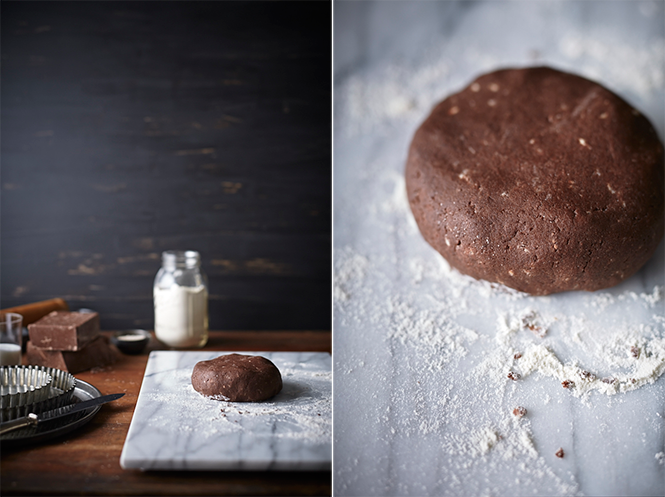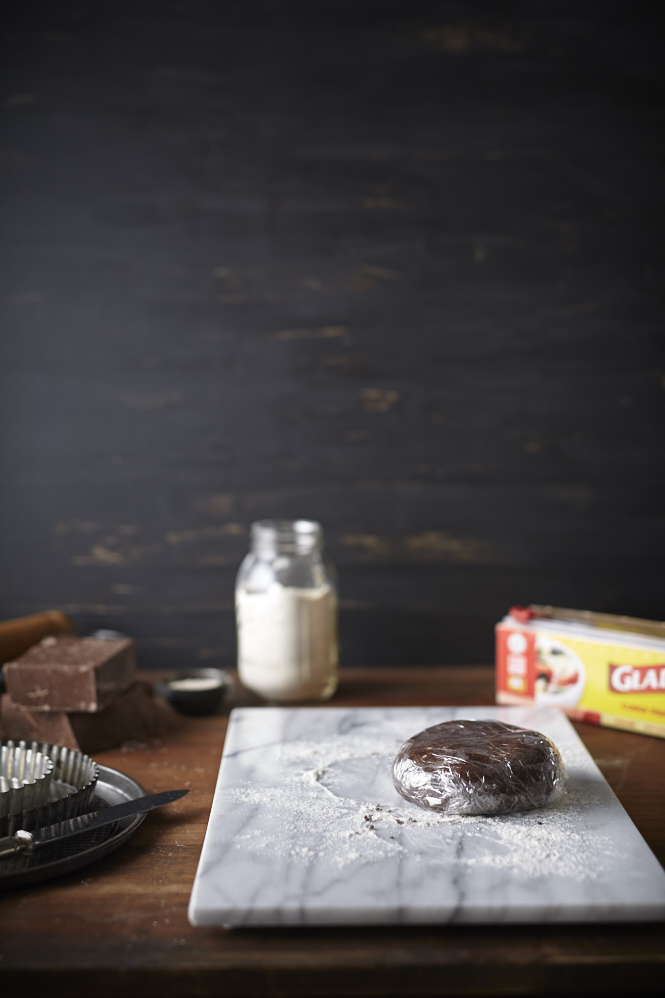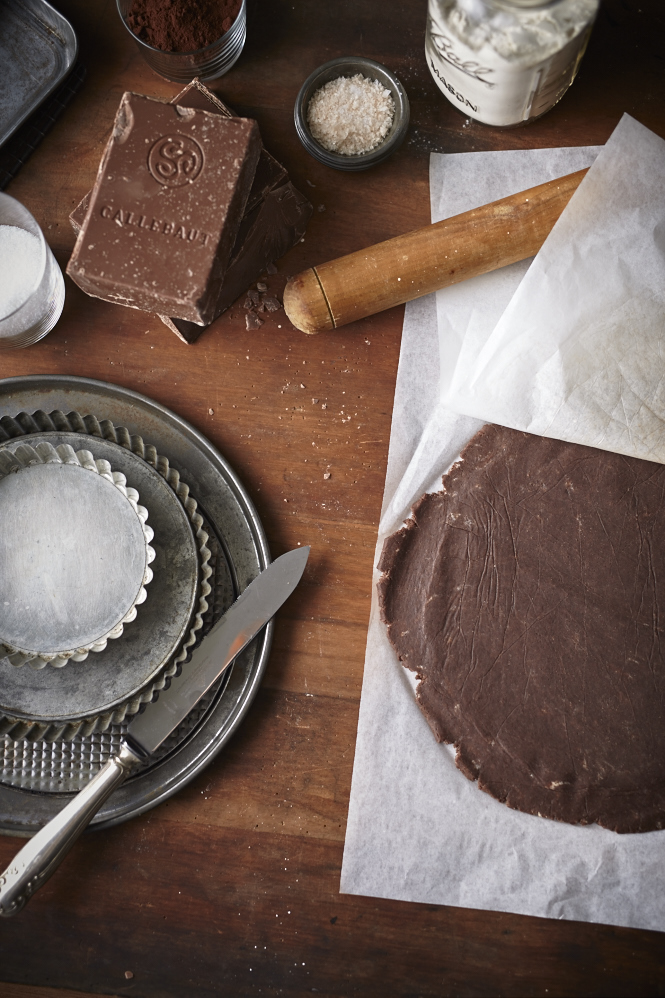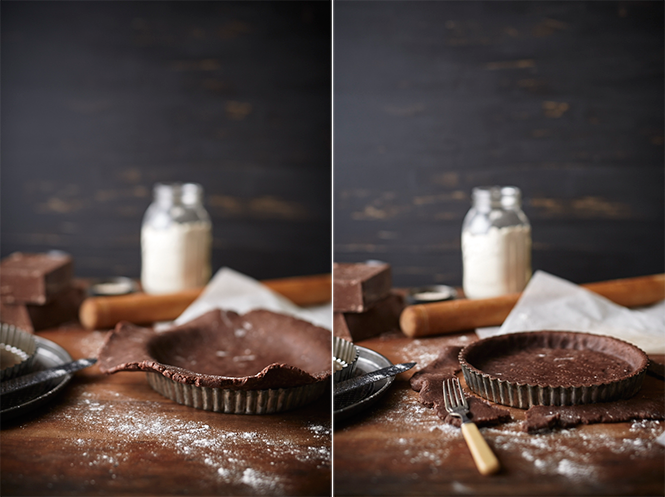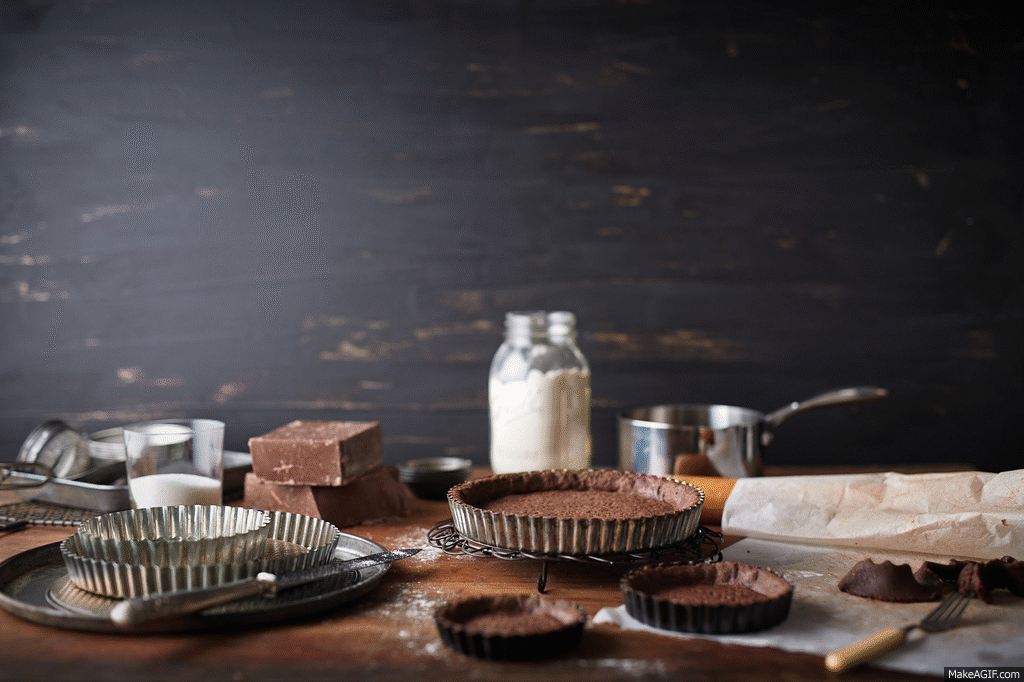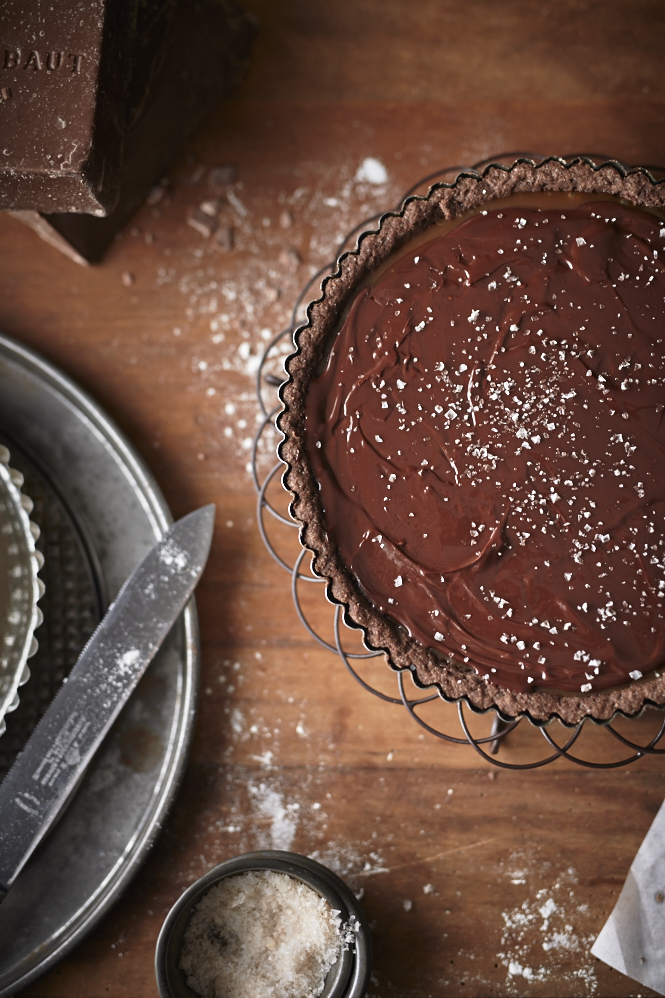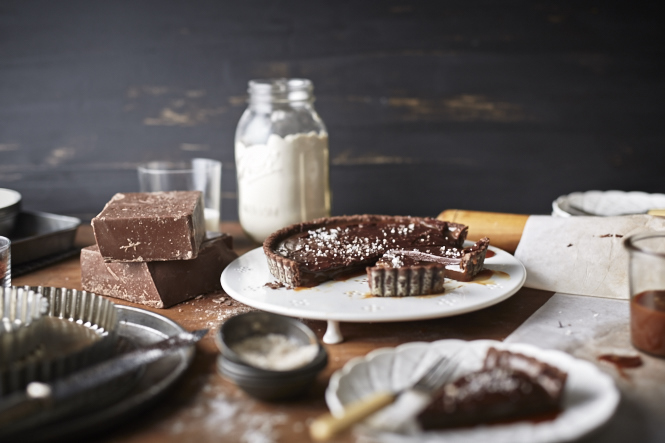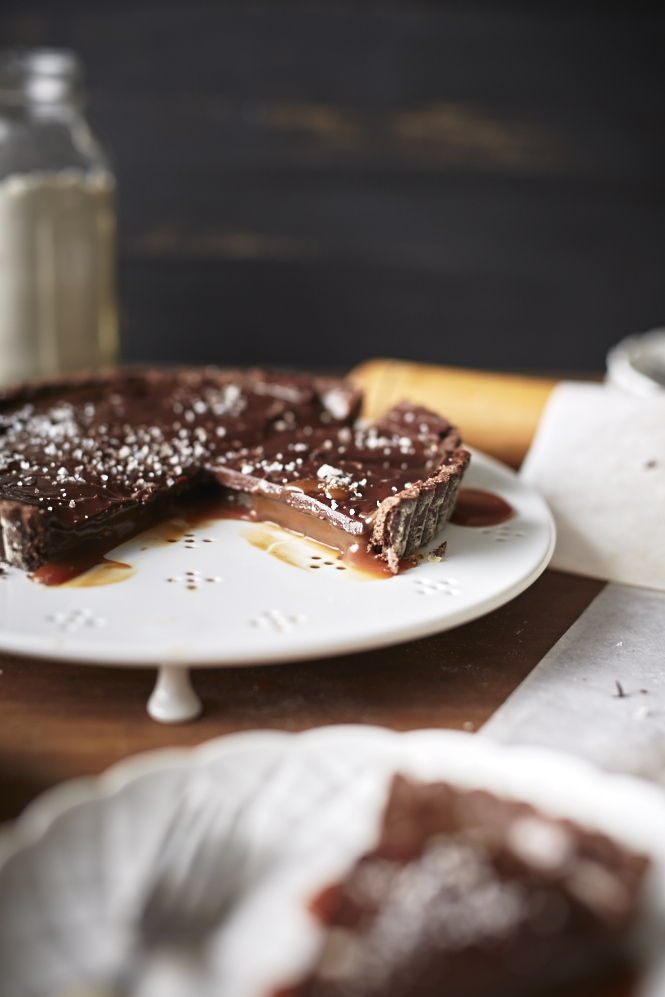 Chocolate Salted Caramel Tart
Print Recipe
Ingredients
¼ cup 25g Dutch cocoa
1½ cups 225g plain flour
125 g unsalted butter chilled and cubed
½ cup 80g icing sugar
3 egg yolks
1 tablespoons iced water
sea salt flakes for sprinkling
Salted Caramel
1 cup 250ml single (pouring) cream
50 g unsalted butter
1½ cups 330g white sugar
½ cup 125ml water
1 teaspoon sea salt flakes
Dark Chocolate Ganache
150 g dark chocolate chopped
½ cup 125ml single (pouring) cream
Instructions
To make the salted caramel, Place the cream and butter in a small saucepan over medium heat and bring to the boil. Remove from the heat and set aside.

Place the sugar and water in a medium saucepan over low heat and cook, stirring, until the sugar is dissolved. Place a sugar thermometer in the pan increase the heat to high. Bring to the boil and cook for 10–12 minutes, without stirring, or until the temperature reaches 150°C and the mixture is a deep caramel colour. Remove from the heat and working quickly, add the salt and cream and butter mixture and whisk to combine. Return to the heat and cook for a further 2 minutes or until thickened slightly.

Place the cocoa, flour, butter and icing sugar in a food processor and process until the mixture resembles fine breadcrumbs. With the motor running, add the egg yolk. Add the iced water and process until the dough just comes together. Turn out onto a lightly floured surface and gently bring together to form a ball. Flatten into a disc, wrap in plastic wrap and refrigerate for 1 hour.

Preheat oven to 180°C. Roll the pastry out between 2 sheets of non-stick baking paper to 3mm-thick. Line a lightly greased 24cm round loose-bottomed tart tin with the pastry. Trim the edges and prick the base with a fork. Refrigerate for 30 minutes.

Line the pastry case with non-stick baking paper, fill with baking weights and bake for 15 minutes. Remove the paper and weights and bake for a further 10 minutes or until the pastry is just cooked. Allow to cool in the tin. Spoon the salted caramel into the tart shell and refrigerate for a 2–3 hours or until set.

To make the dark chocolate ganache, place the chocolate and cream in a small saucepan over low heat and cook, stirring, until melted and smooth. Allow to stand for 10 minutes or until thickened slightly. Pour the chocolate mixture over the caramel and refrigerate for 1–2 hours or until set. Bring to room temperature and sprinkle with sea salt flakes to serve. Serves 6–8.