Frou Frou
Mother's Day is on Sunday, and if you are like me, you haven't actually bought anything yet! (Sorry Mum if you are reading this!)
If you are wanting to make something with love this Mother's Day, these lovely little cakes are just the thing. Coconut cakes with raspberries, all dressed up in cream cheese and toasted flaked coconut.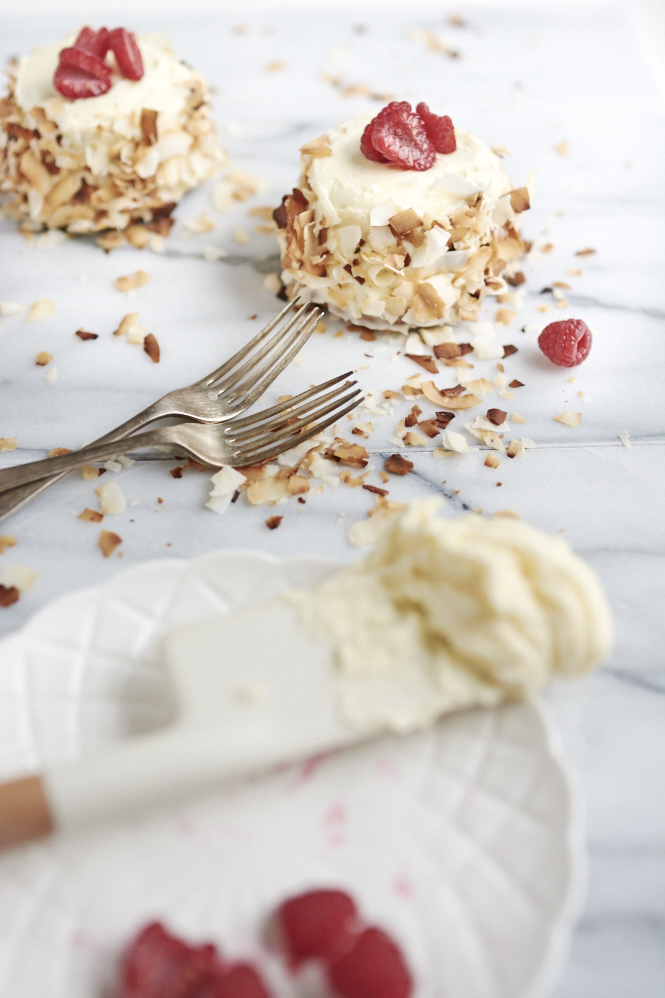 They are the perfect addition to your Mother's Day afternoon tea, or a cheeky little dessert after lunch.
Good news is, you can make them the day before and keep them in the fridge until about half an hour before serving.
What are you doing to celebrate Mother's Day?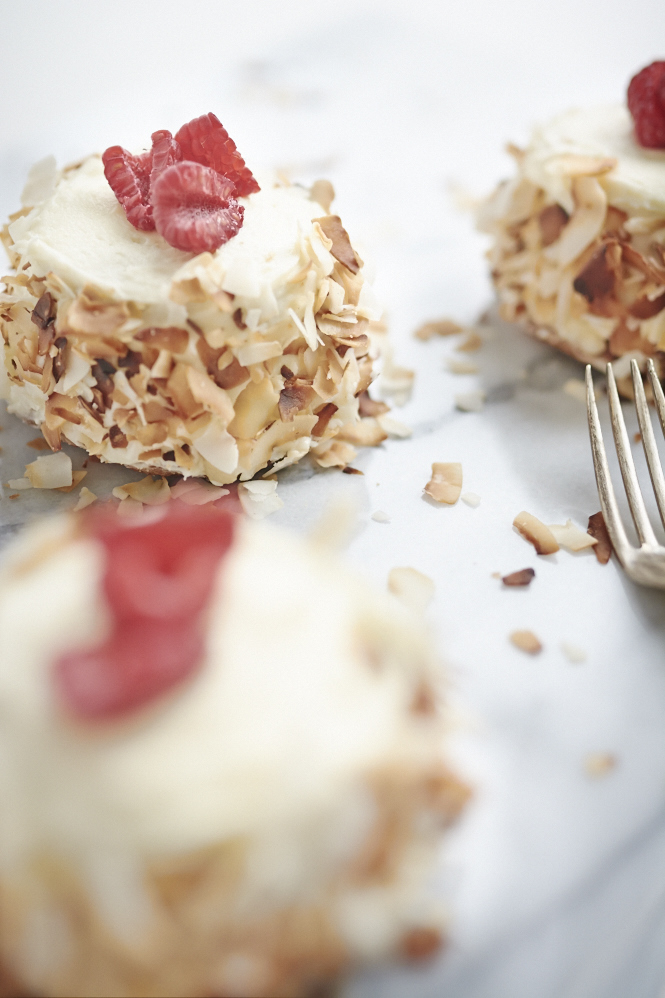 Frou Frou
Print Recipe
Ingredients
For The Cake
125 g butter softened
1 cup 220g caster sugar
3 eggs
1/2 cup 75g plain flour
1/4 cup 35g self raising flour
1/2 cup 40g dessicated coconut
1/3 80g sour cream
150 g frozen raspberries
Cream Cheese Frosting
60 g butter softened
160 g cream cheese softened
2 tsp coconut essence
3 cups 480g icing sugar
To Decorate
1 cup 50g flaked coconut, toasted
15 fresh raspberries halved
Instructions
Preheat oven to moderate 180degrees/160 fan forced. Line a 12 hole standard muffin pan with paper cases.

Beat butter, sugar and eggs in small bowl with electric mixer until light and fluffy.

Stir in sifted flour, coconut, cream and frozen raspberries. Divide mixture among cases, smooth surface.

Bake large cakes about 30 minutes, small cakes about 20 minutes. Turn cakes onto wire rack to cool.

Make cream cheese frosting; beat buttter, cream cheese and essence in small bowl with electric mixer until light and fluffy, gradually beat in sifted icing sugar.

Remove cakes cases from cake, spread cake sides with frosting.

Roll sides in coconut and then spread frosting on top surface and top with raspberries