Linda Lamalova
Happy Australia Day to my fellow Aussies!
This year I decided to make a mess and combine two of my favourite Australian classics together.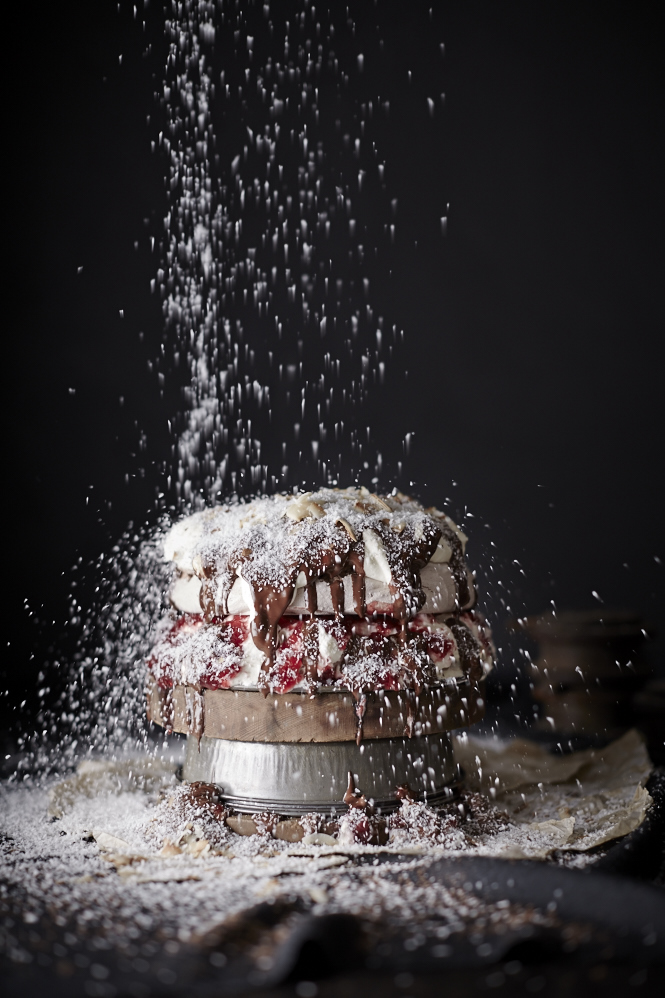 Pavlova + Lamington = Lamalova
Not to be confused with Llama Lover, which sounds wrong on so many counts. As I'm sure you are aware, I'm off in Sweden at the moment, so I decided to add a Swedish twist to this and use lingonberry jam, and simulate snow with desiccated coconut "snowconut".
When playing around with words, I decided this cake would be a tribute to my favourite Swedish photographer and food stylist, Linda Lomelino; and this creation's official name is the Linda Lamalova.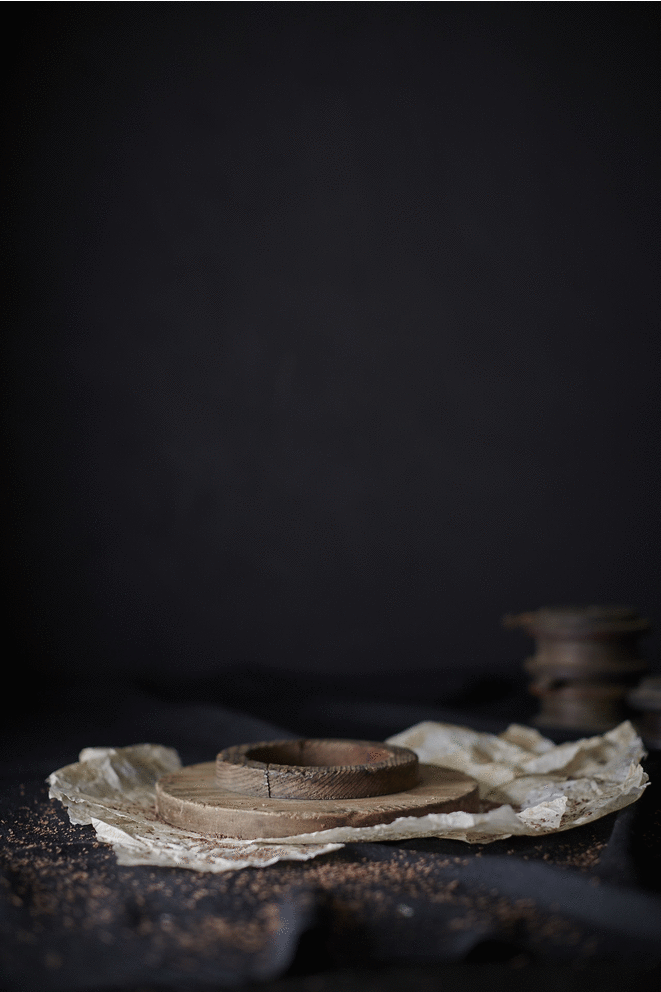 It's a chocolate pavlova, covered in calories, smothered in more calories and showered in snowconut. It's the thing of dreams really 😉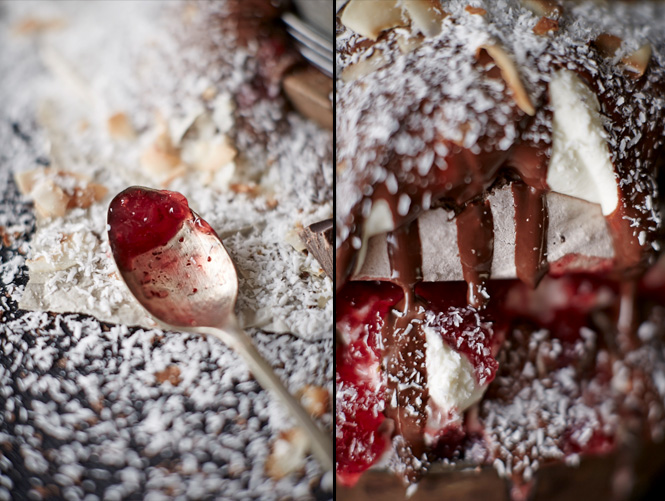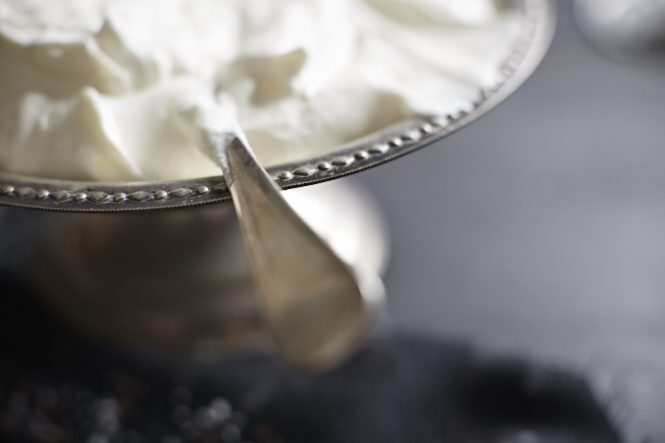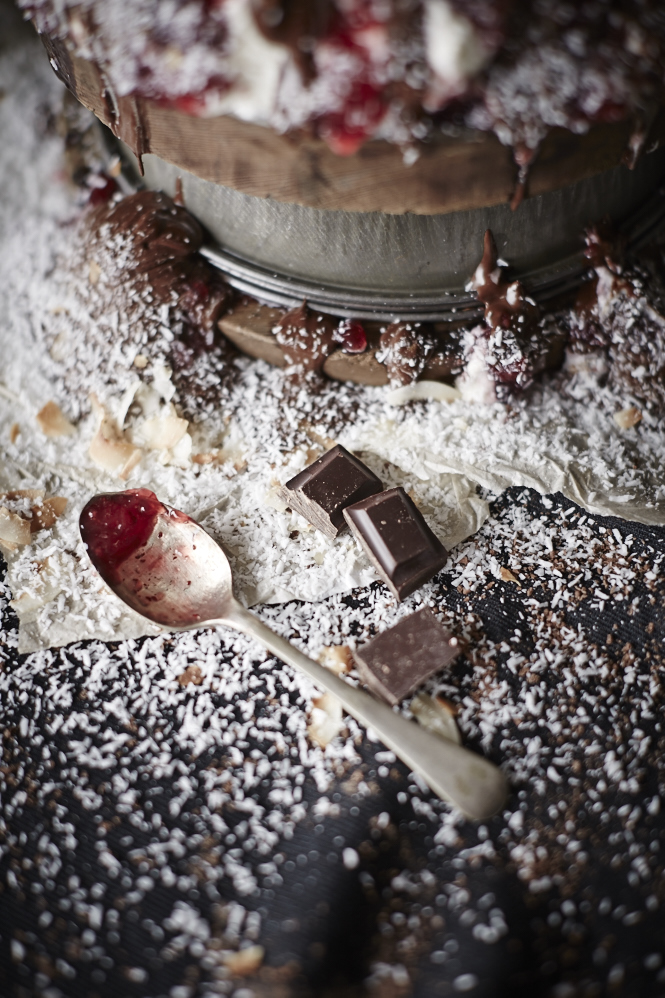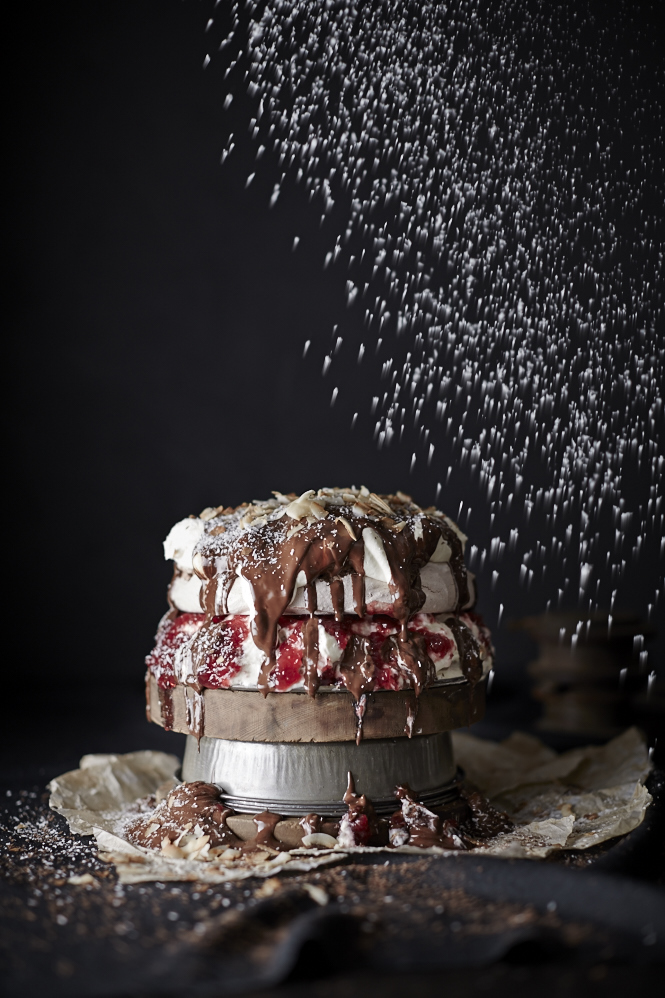 Lamalova
Print Recipe
Ingredients
For the pavlova discs
50 g dark chocolate 70%
6 large egg whites
3 ​​cups caster sugar
3 tablespoons cocoa
1 tablespoon cornflour
1 tsp white wine vinegar
To decorate
400 ml thickened cream lightly whipped till soft peaks
1½ cups lingonberry jam
100 g dark chocolate melted and cooled
½ cup toasted coconut flakes
½ desiccated coconut
Instructions
For the pavlovas
Break the chocolate into pieces and melt it gently over the water or in the microwave. Allow to cool.

Preheat oven to 175 °. Draw two or three circles which is about 15 cm in diameter on a baking sheet. Place them as far apart as you can without getting too close to the edge. Turn the baking paper and place it on a plate.

Beat the egg whites to soft peaks. Add the sugar, a little at a time and whisk to a firm meringue batter. You should be able to hold the bowl upside down without the meringue slides out!

Sift the cocoa powder and cornstarch into the meringue. Add vinegar and mix until smooth. Stir in the melted chocolate with some while.

Spread the meringue mixture into roundels on the parchment paper. Keep in mind that they float out during baking. Set the plate in the oven and reduce heat to 120-125 degrees.

Bake the meringues for 1 hour to 1 hour and 15 minutes, the bottoms must be hard and crispy around the edges but still chewy in the middle. Turn off the oven and let the bottoms remain in the residual heat with the door ajar until the oven is cool.
To assemble
Place one of the meringue discs on a cake plate, top with half the cream and dollop the lingonberry jam on top of the cream.

Place the second meringue disc on top of the creamy jam layer and press down gently.

Top the pavlova with the remaining cream and drizzled with the cooled chocolate.

Scatter the toasted coconut on top of the chocolate, and shower with desiccated coconut.

Serve immediately.