Black Chia, Oat & Almond Bircher Muesli
They say breakfast is the most important meal of the day, but how many of you actually sit down for a proper breakfast?
I know used to be guilty of skipping breakfast, or eating a bowl of cereal at my desk when I got to work. Sometimes even a sausage roll on my walk from the train station. I'm glad that habit didn't last too long, I'd be the size of a train station if it did!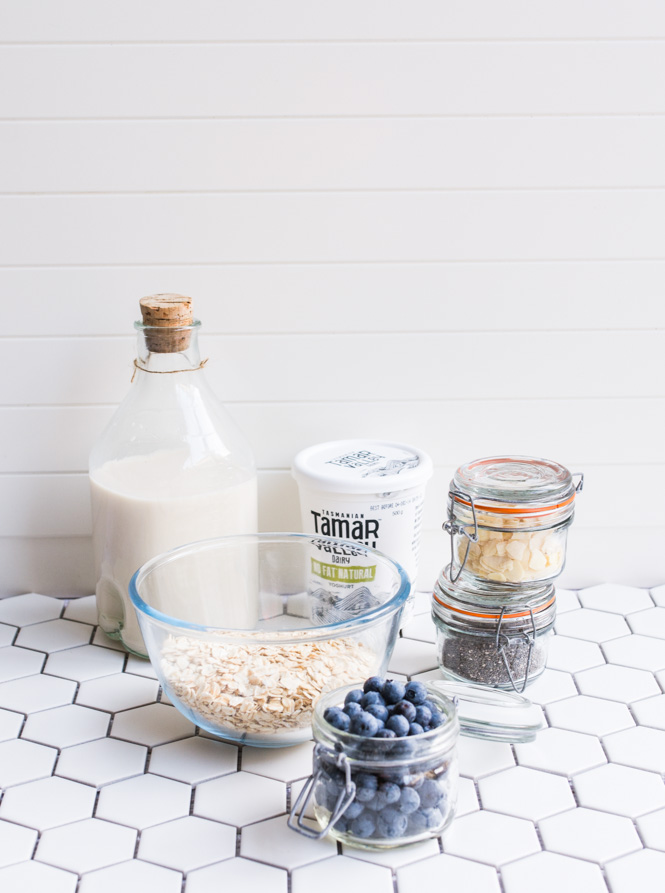 The truth is, I'd usually stay in bed as long as I could, then be running late. So breakfast wasn't really something I would give too much thought. On the weekend I'd make more of an effort, but some of my favourite things require prep the night before, and sometimes I just couldn't be bothered.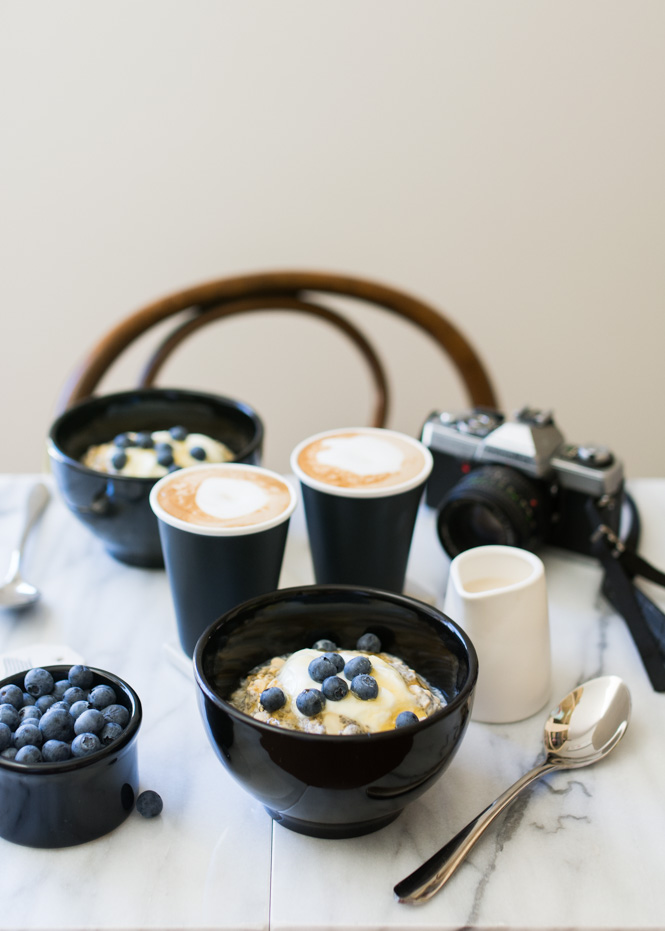 This recipe is from a Donna Hay magazine. It looked very pretty, and with an excess of chia seeds in my pantry, I thought I might as well get my life together and make it! I stored extra portions in jars, so it was a quick and easy grab from the fridge come breakfast time.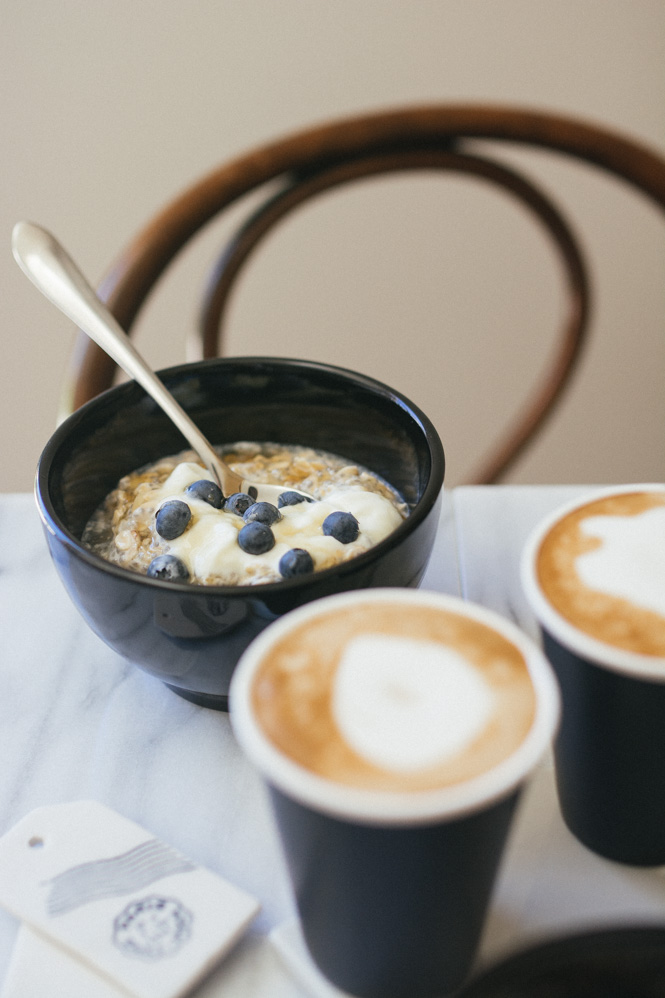 Black Chia, Oat & Almond Bircher Muesli
Print Recipe
Ingredients
2 cups 180g rolled oats
½ cup 90g black chia seeds
½ cup 40g flaked almonds
3 cups 750ml almond milk
2 cups 560g Greek (thick) yoghurt
To serve
125 g blueberries
Agave syrup I used honey instead
Instructions
Place the oats, chai seeds and almonds in a large bowl. Pour of 2 cups (500ml) of the almond milk and mix well to combine. Cover and refrigerate for 2-3 hours.

Stir through the remaining almond milk and half of the yoghurt.

Spoon the bircher into bowls and top with the remaining yoghurt, blueberries and agave syrup (or honey) to serve.