Teriyaki Salmon with Soba Noodles
"I used to have have phobia when it came to cooking fish. I seemed to have nailed it when cooking this good looking teriyaki dish!"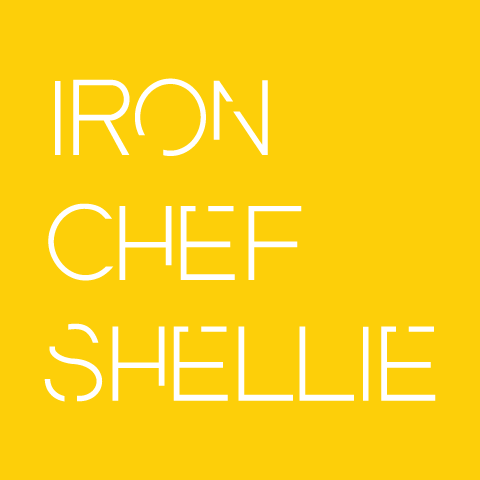 Teriyaki Salmon with Soba Noodles
Fish.
Fush.
Feeeeesh.
However you say it, it's delushicous 😛
Seafood and fish are what you will find me eating on Good Friday. It's what I grew up doing. I don't know why we did it, it's just what we did. I still do it, just to keep up with tradition. I didn't have any plans to catch up with friends or family over fish and chips this year, so I had to figure out what to feed myself.
Luckily, Spiral Foods had a box of goodies delivered to me out of the blue earlier that week, with a recipe for teriyaki salmon in it. It's like they knew I was going to be alone this Easter… freaky. In the box contained tamari, mirin, miso, and some sesame crackers which I plan to use on a cheeseboard soon.. watch this space. I pimped up the salmon with some soba noodles, a fresh cup of green tea, and deemed Good Friday better than the average Friday.
An extremely simple recipe to make, clean flavours, and just as good on any day that isn't Good Friday. The miso was really good too for instant miso, with wakame and spring onions. Great flavour with no MSG… bonus!
For more information on Spiral Foods, stockists and their products head to: www.spiralfoods.com.au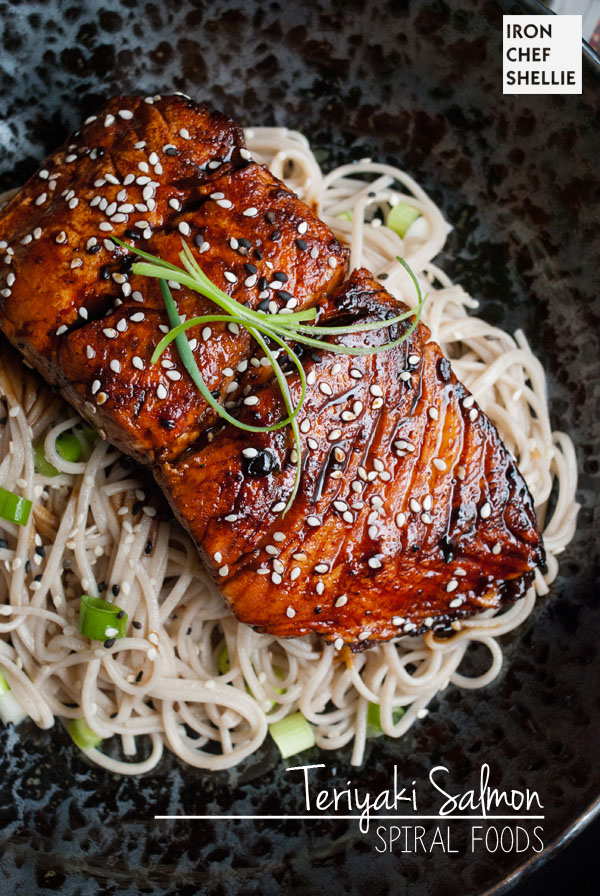 Teriyaki Salmon with Soba Noodles
2 Salmon fillets
2 tbsp Spiral Tamari
2 tbsp Spiral Mirin
2 tbsp Sake (Japanese rice wine)
1 tbsp Castor sugar
1/2 tbsp Sesame oil
2/3 packet of soba noodles
1 spring onion, plus extra finely sliced to garnish
sesasme seeds
1. In a fry pan, heat oil and sauté salmon. If the salmon has skin, place skin side down first to cook until crispy.
2. Once cooked discard surplus oil from the pan. In a separate bowl mix the teriyaki sauce ingredients together; Tamari, Mirin, Sake, Castor Sugar and pour over the salmon while still in the pan.
3. Meanwhile, cook soba noodles according to packet instructions (usually around 4 minutes). Drain and rinse thoroughly. Mix through sesame oil, sesame seeds and spring onion.
4. Divide noodles into serving dishes, top with salmon and extra spring onion.
Serves 2.
---
Like Like can lead to Love...
---
Also Recommended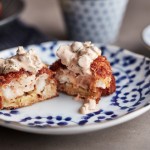 Dan Hong's Garlic Bread Prawn Toasts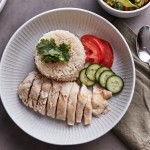 Thermomix Hainanese Chicken Rice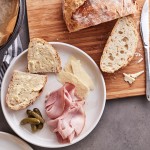 Adrian Richardson's No Knead Sourdough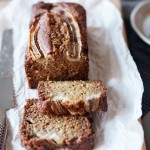 Banana Bread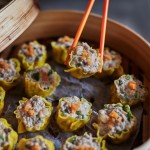 Siu Mai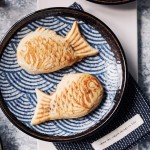 Taiyaki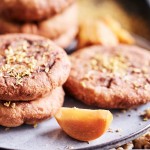 Fried Persimmon Cakes (Shi Zi Bing)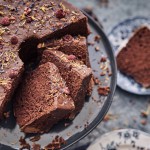 Chocolate Chiffon Cake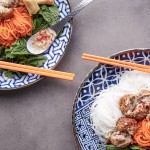 Ginger Pork Meatball Rice Vermicelli Bowls