Valentine's Day Winner – Butter Chicken
Thank you to everyone who took the time to enter the Panasonic giveaway!
We had a lot of great entries, and will be in touch with the runner up prizes for your copy of Cabin Fever Cookbook.
There was a lot of beef wellington, roast with the veggies, spaghetti and meatballs to re-enact Lady and The Tramp, and heart shaped red velvet cakes.
There was a lot of heart warming stories to go with the meal chosen to write about, but we couldn't go past this one for the grand prize of a Panasonic 3-in-1 Convection Microwave Oven and a LUMIX G9 mirrorless camera and 12-60mm Lens.
Our winning entry from Jonathan L:
I went ahead and made this easy home made butter chicken following the recipe from Recipe Tin Eats. This may not be the most traditional recipe, but this version is super tasty, super quick and easy to whip up on a school night. When I get a little more time I'll dig out a more traditional one to post on the blog!
Jonathan, I'm not sure if you all enjoy a double carb experiences like myself, but I like to enjoy my butter chicken with both rice and a garlic naan.
Congratulations again, and Panasonic will be in touch to arrange your prize.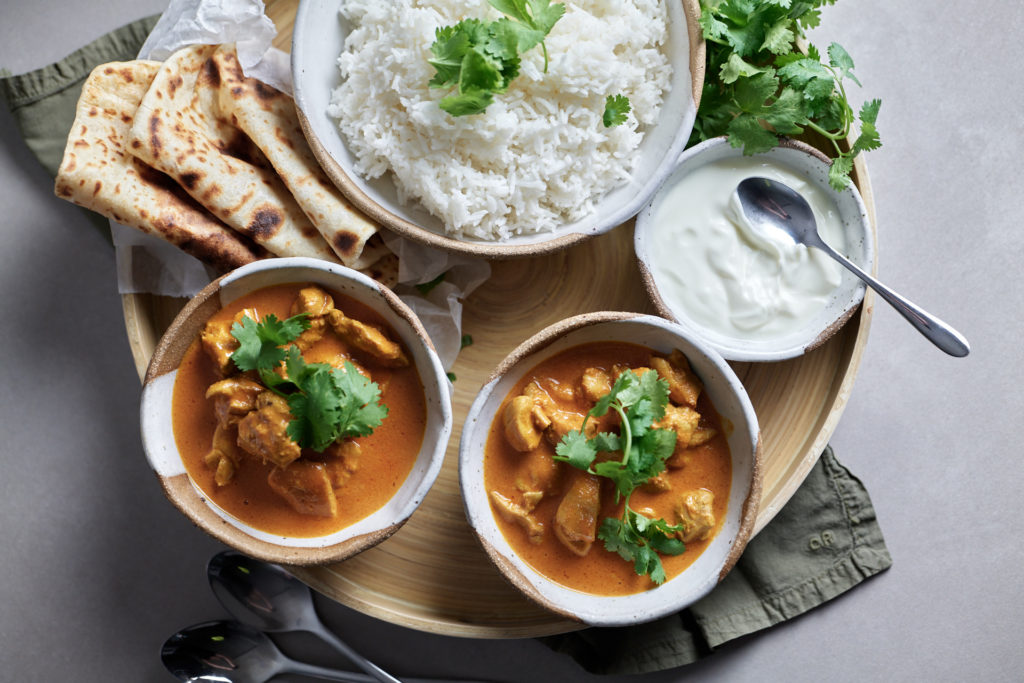 This giveaway ended on February 8th, but sign up for Shellie's subscriber list for the next one!