Spicy Vodka Rigatoni
This spicy vodka rigatoni is one of the easiest and tastiest pasta dishes you will ever make! Made even better with the help of MUTTI Gourmet Pasta Sauce Rossoro Tomatoes with Genovese Basil.⁠
⁠
Mutti's Pasta Sauces combine specific tomato varieties with the finest quality ingredients, sourced from select regions in Italy known for their excellence.⁠
⁠
Keep it simple, or feel free to add some pan-fried bacon or meatballs and baby spinach to bulk it up. You can also leave the chilli out if spice isn't your thing!⁠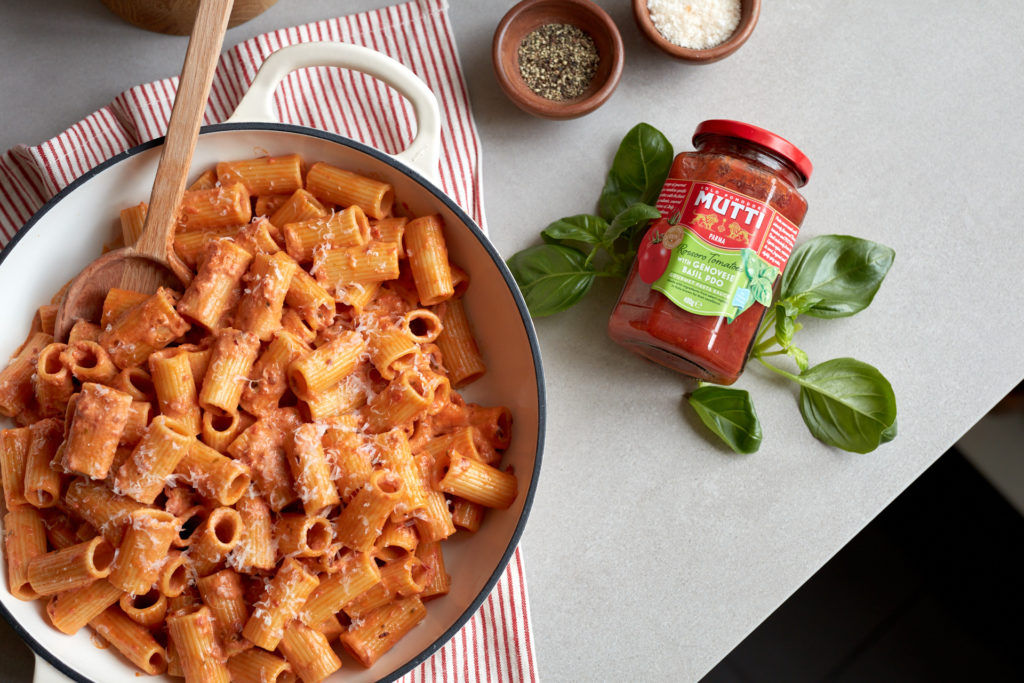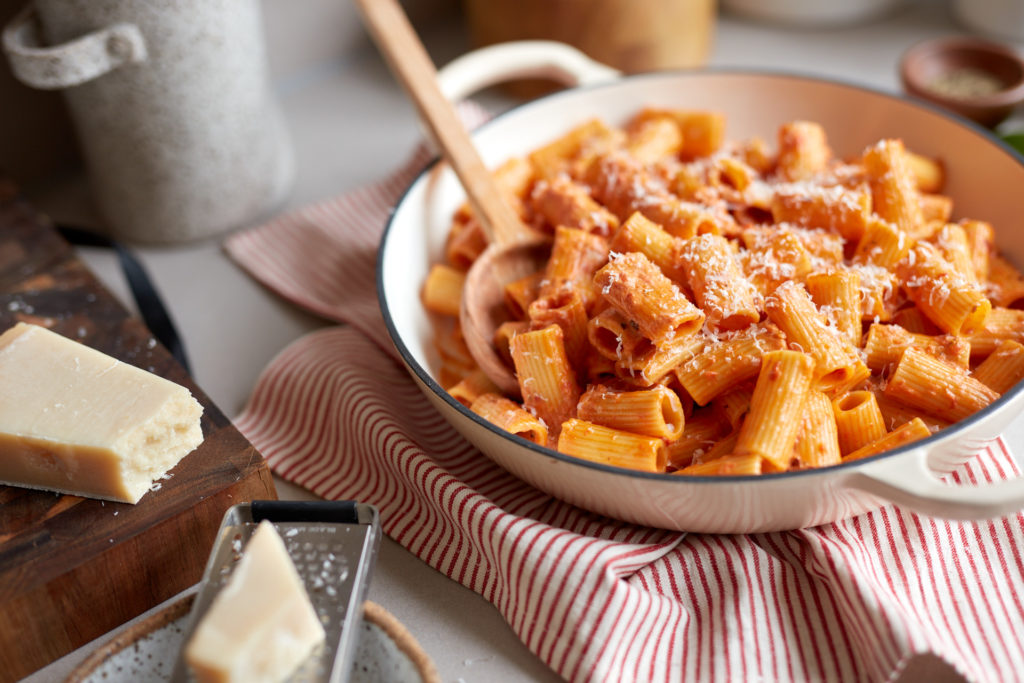 Spicy Vodka Rigatoni
Print Recipe
Ingredients
500g dried rigatoni
1 tbsp olive oil
1 tbsp chilli flakes
60ml vodka
1x 400g jar MUTTI Gourmet Pasta Sauce Rossoro Tomatoes With Genovese Basil 
300ml cream
200g parmesan, finely grated
Instructions
Cook the rigatoni according to packet instructions or until al dente. 

Meanwhile, heat the olive oil in a large frying pan over medium heat. Add the chilli flakes and stir for around 30 seconds so the oil turns red. Add the vodka, stir for a few seconds then add the jar of  MUTTI Gourmet Pasta Sauce Rossoro Tomatoes With Genovese Basil, stir to combine. Finally add the cream and warm together for about 5 minutes. 

Drain the pasta and add to the sauce, tossing to combine. Add most of the parmesan to the pan and toss to combine. Top with remaining parmesan and serve immediately.