Thai For A Week
I don't miss the hassles of international air-travel to be honest, but I do miss being in Asia and filling up on street food. With no plans for any immediate departures, I dug through my favourite Thai cookbooks and planned a week long adventure at home with our favourite Thai street food!
Kha Na
I joke to my mum that "I do eat greens" and this dish is the proof. This way of serving Asian greens is so tasty even the most doubting husband will beg you for more. I used the David Thompson recipe for the wok, and bought $10 worth of roast pork from my favourite Chinese restaurant. You can of course roast your own pork belly, but buying the pork makes for a quick and easy meal. Great value, great flavours.
Moo Ping with Khao Niaow
We love this treat on the streets of Bangkok and my husband always buys double the sticky rice. He can't get enough. Sticky rice at home is often something you think is hard, but actually all you do is soak in water the night before then leave in the steamer for 30 minutes. If I had of known how easy it was, I would have made it more often!

I had some leftover san choy bau filling, so turned them into spring rolls, with a side of iced tamarind tea to complete the street food experience.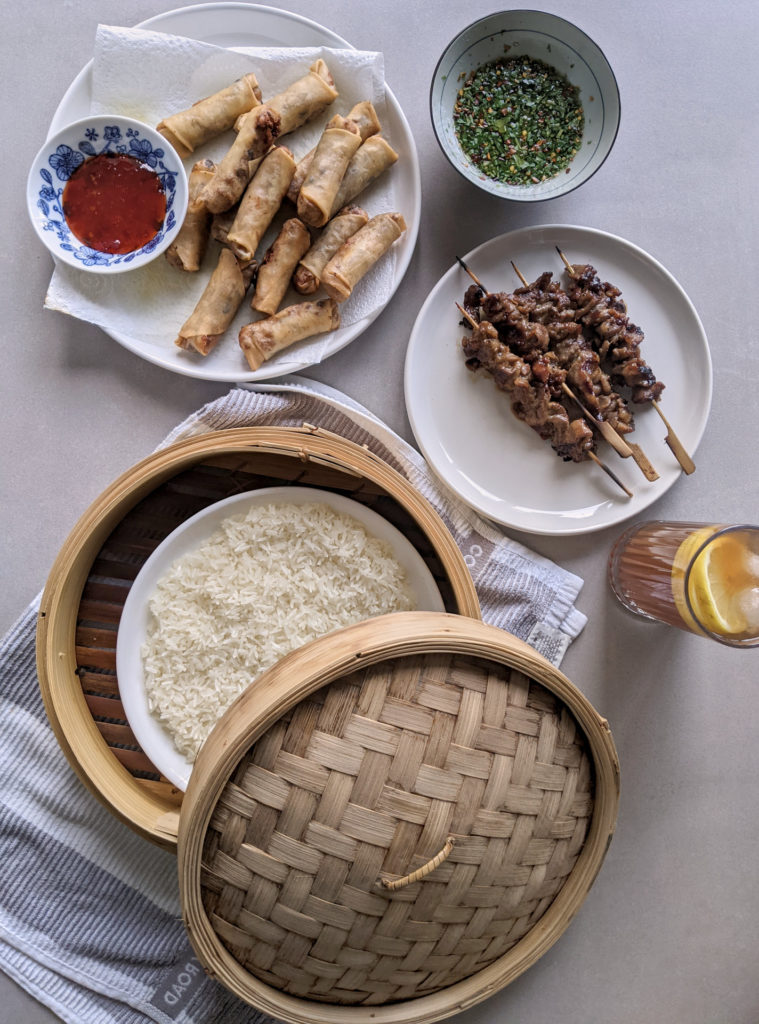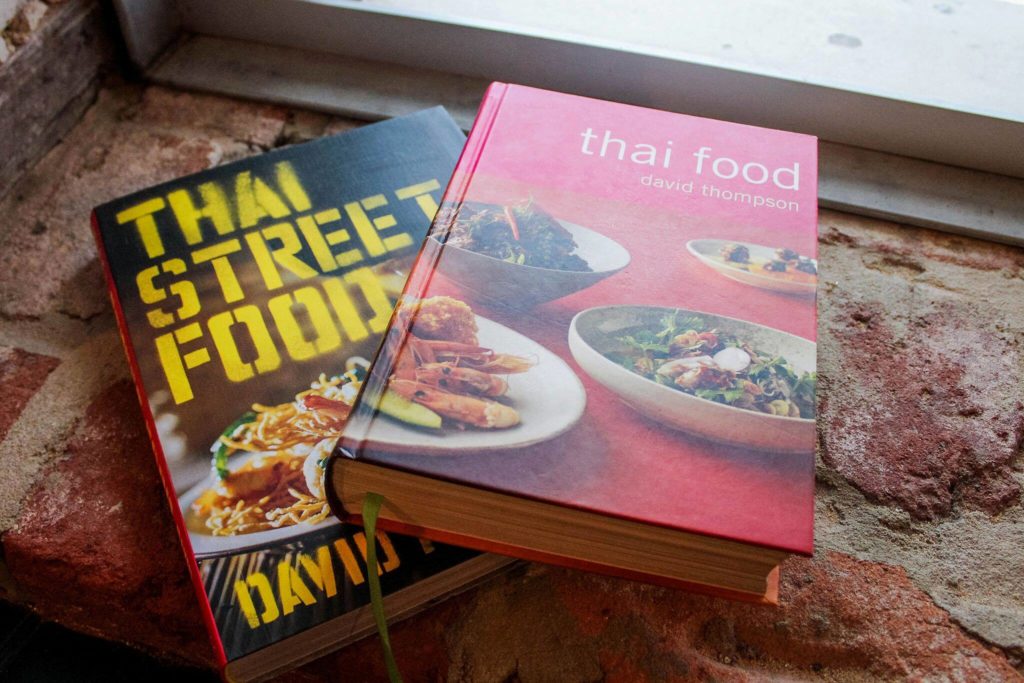 Khao Soi
We used the recipe by Marian Grasby because it's super easy and really well balanced. I do cheat and use a good quality Thai red curry paste instead of making my own, and within a few moments we are transported back to Thailand.
Pad Krapao Moo
My go to recipe for this has been Luke Nguyen's recipe from his book Street Food Asia. I simply substitute the chicken breast for pork mince instead. You can also sub in beef or chicken mince too, depending on whatever you have available. Top with a fried wok egg and a side of chillies in fish sauce.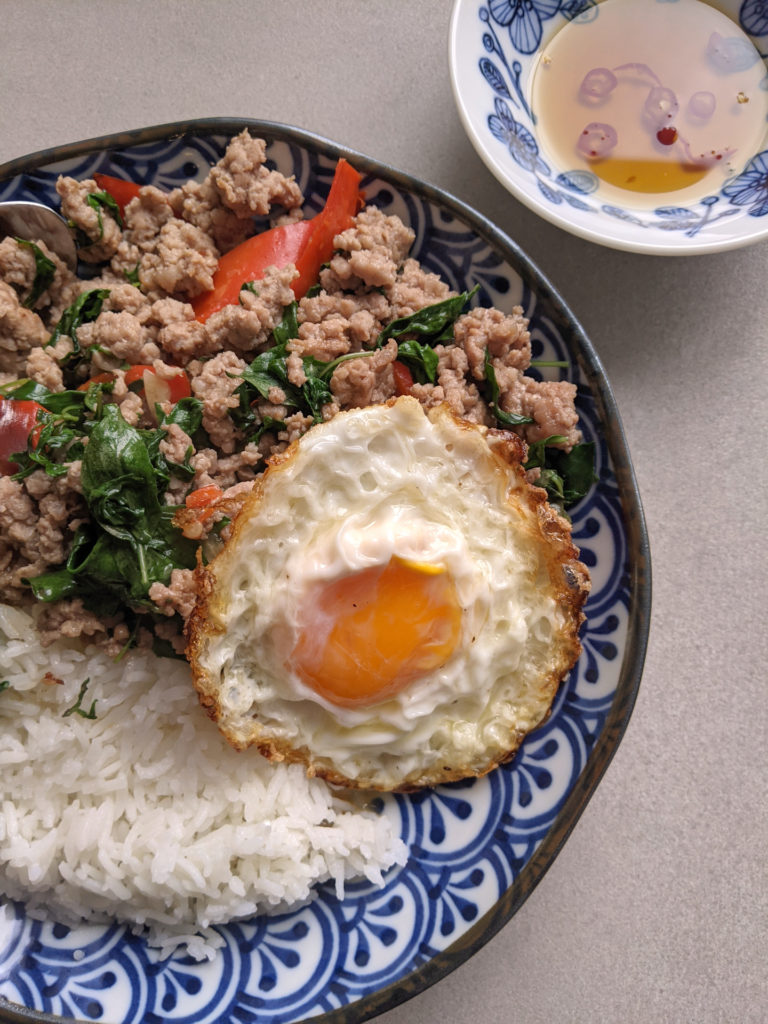 Kao Niaw Mamuang
The king of deserts in Thailand. A luxurious combination of sweetened condensed milk with sticky rice, fresh slices of juicy mango and crunchy mung beans. This dish is dangerously delicious and a great way to make use of extra sticky rice if you cooked too much for the Moo Ping. I used the recipe on the SBS website.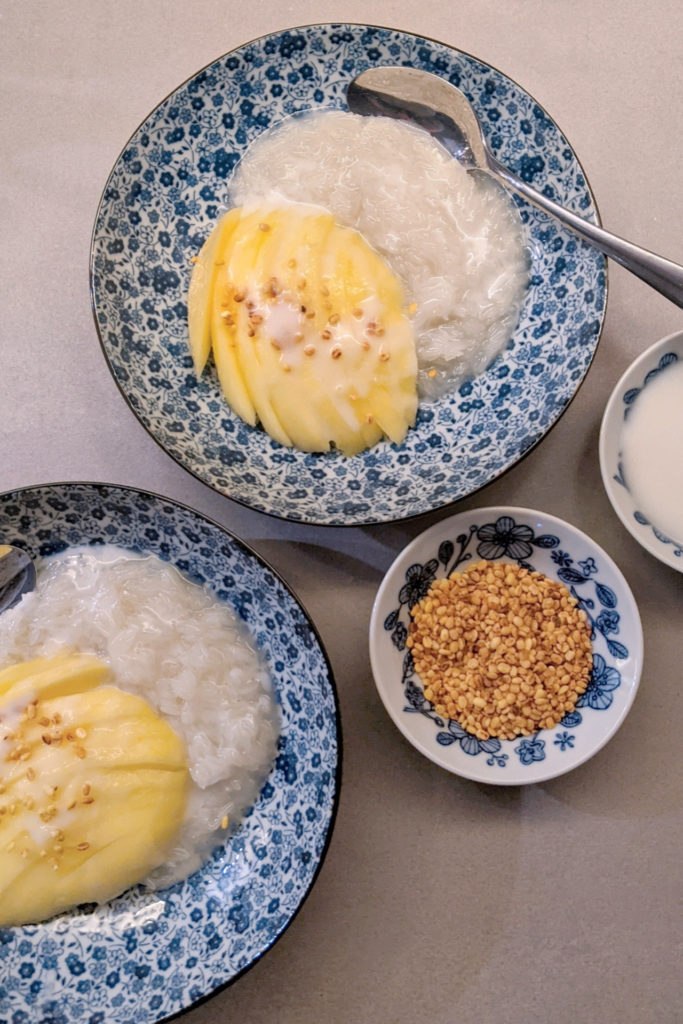 Khao Pad Poo
Thai fried rice with crab is something Ewen introduced me to at Jinda many years ago. It went perfect with the fried fish with apple salad, but is a killer dish on it's own too. All you need a small container of picked crab meat which you can buy at the supermarket and you're set! A little bit of crab goes a very long way, so even though it's expensive per kilo it amazing value for the flavour it delivers. I used David Thompson's recipe from his book Thai Street Food.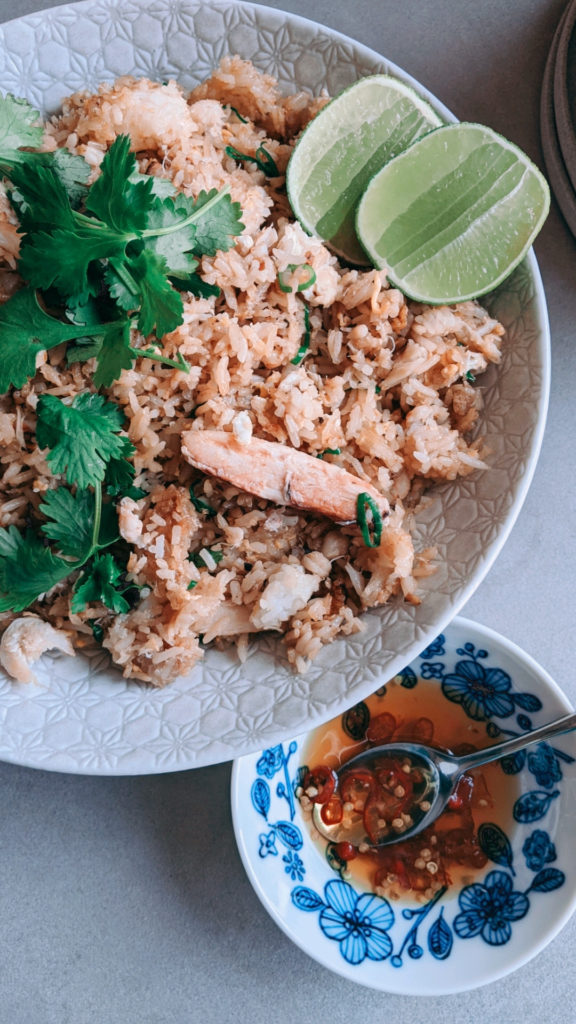 Pad Thai
I often whip up Marion's pad see ew as a quick noodle treat, but wanted a new challenge during our "stay at home" trip to Thailand. Pad Thai is another classic noodle dish that is essential to indulge in when visiting Thailand. I love it for the sourness of the tamarind. This recipe from David Thompson's Thai Street Food cookbook was very authentic, even if I added too many prawns (you can never have too many prawns!).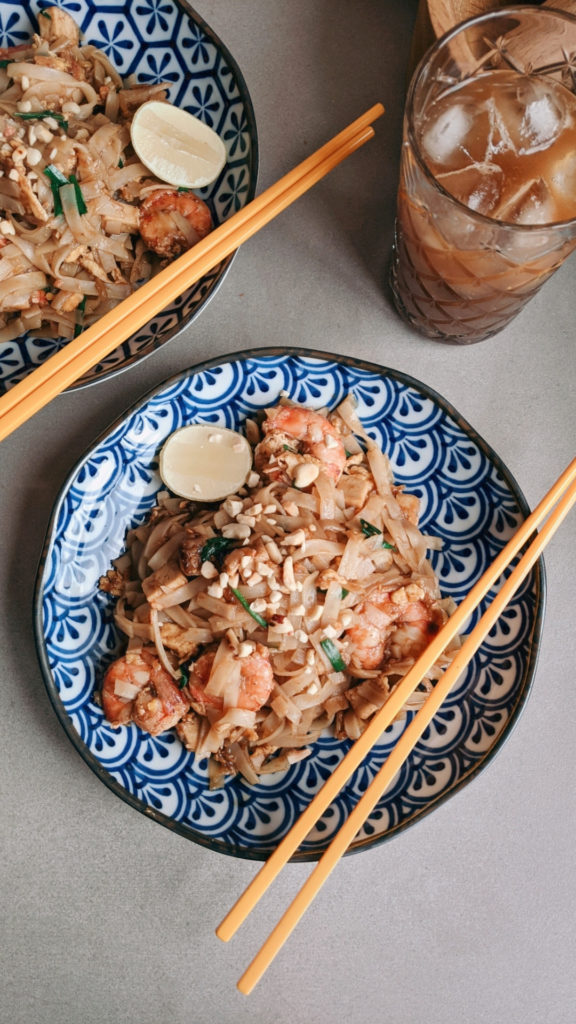 Gio Nahm Muu Daeng
There's a place in Bangkok called Prachak that we go to every time we are in town. You can read all about it in my Bangkok street food post. Crab wontons & barbeque pork soup, another recipe from David Thompson. I put in the effort and made the soup with some pork bones from the market.