Sofitel Luang Prabang
I'll admit Laos wasn't on my radar until a few years ago. It wasn't one of those Asian countries that my friends were jetting off to to spend their two weeks of annual leave on. They were off to Bali, Thailand, Vietnam. The usual suspects. I only heard about Laos when I met Ewen, and he would regularly talk about the beautiful town of Luang Prabang. I didn't really know what to expect but it all made sense once I was there. The ancient town of Luang Prabang is situated in the northern part of Laos, designated a UNESCO World Heritage Site in 1995, and is cradled by the confluence of the rivers Nam Khan and Mekong. There is no fast food outlets or big shopping malls, it's just a really lovely place, where you feel safe and can fully immerse yourself and enjoy all things local, including the fabulous French influence.
Ewen and I arrived a week before our Food and Photography Tour started to complete a little homework and get up to date with the latest in Luang Prabang. We spent a few nights in a guest house in the middle of the main action, but then stepped away from the tourism trail to enjoy a mini-holiday with four nights amongst the lush grounds of the Sofitel Luang Prabang. The Sofitel is only a few minutes tuktuk ride out of town but is surrounded by local residents and tasty street eats.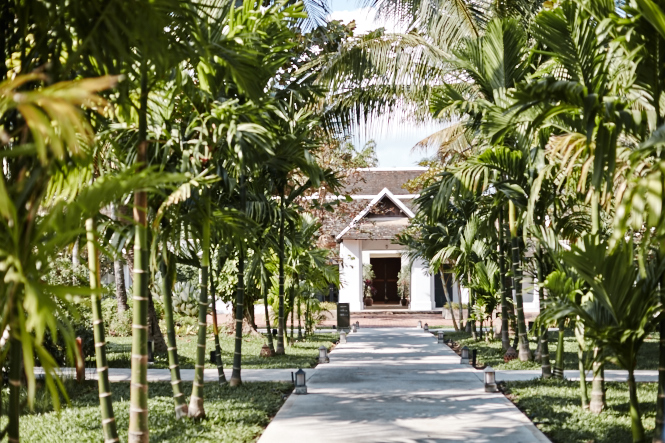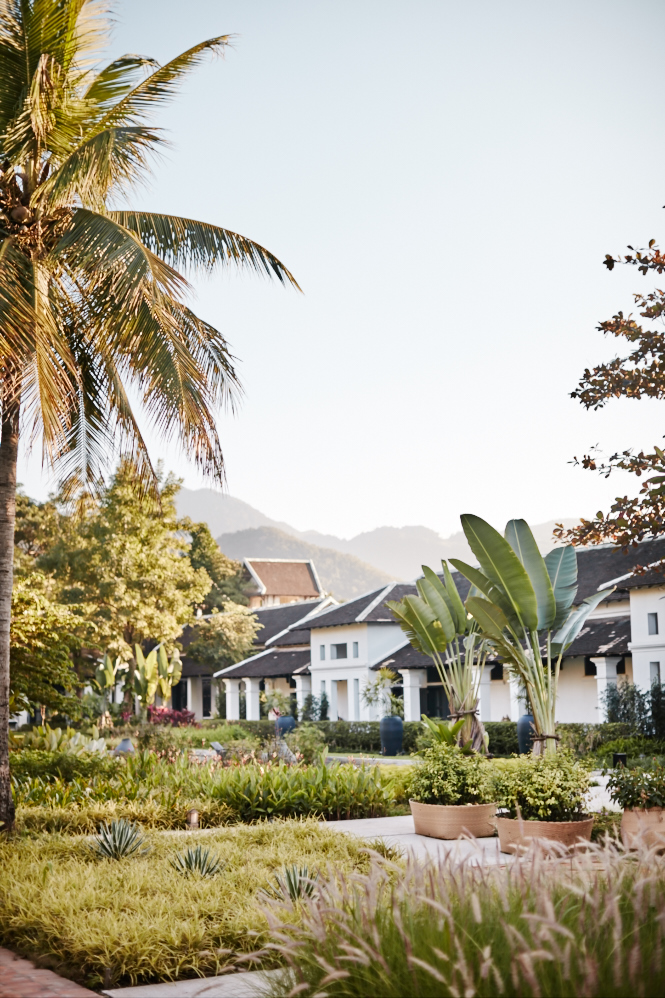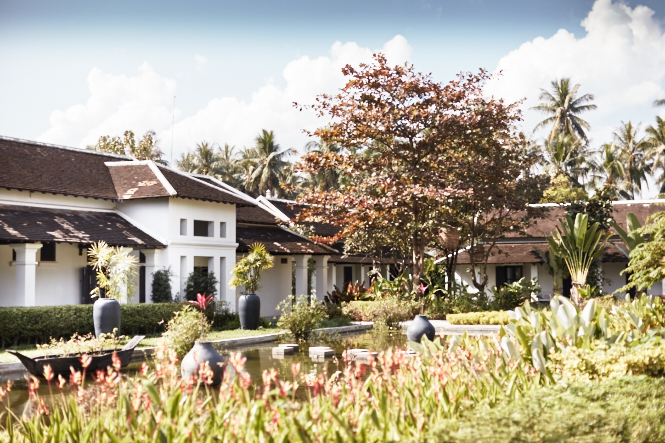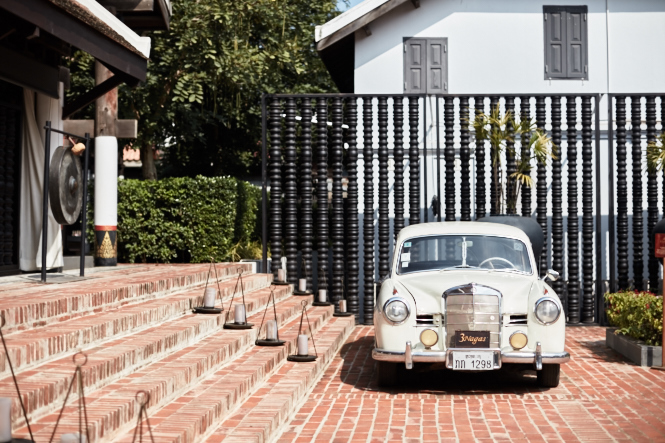 Sofitel Luang Prabang is one of the most exclusive Sofitel hotels in the world with only 25 suites; 17 garden suites, 3 heritage suites, 4 pool villas and 1 Signature Governor's Residence (two bedroom suite). The hotel was originally built as a French Governor's residence in 1900s. The two wooden houses that are on either side of the reception were transported from North and create a beautiful Laotian style court yard. There is a spirit house as well, where guests are encouraged to leave some burning incense at upon arrival.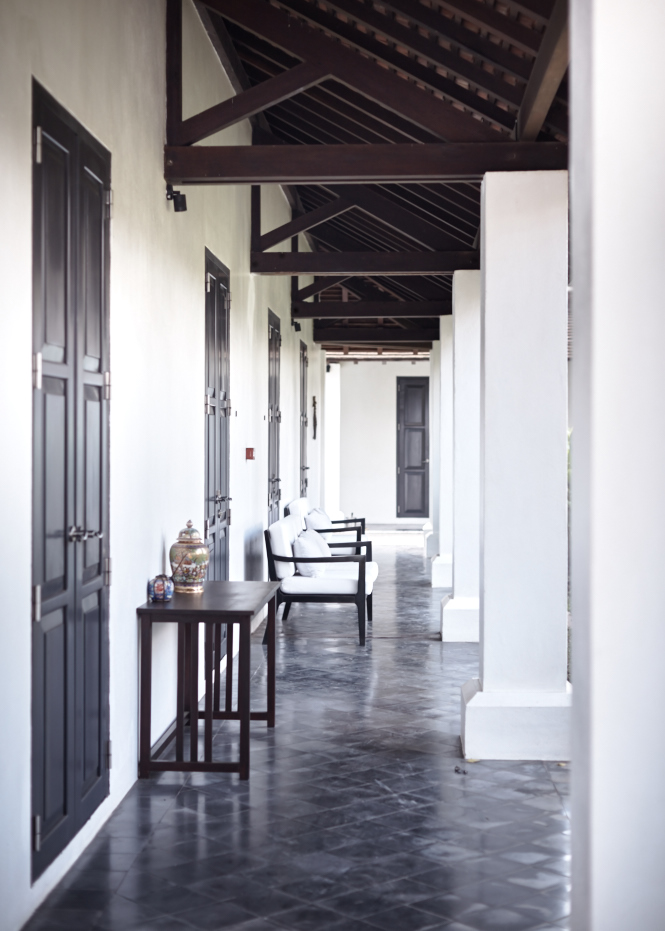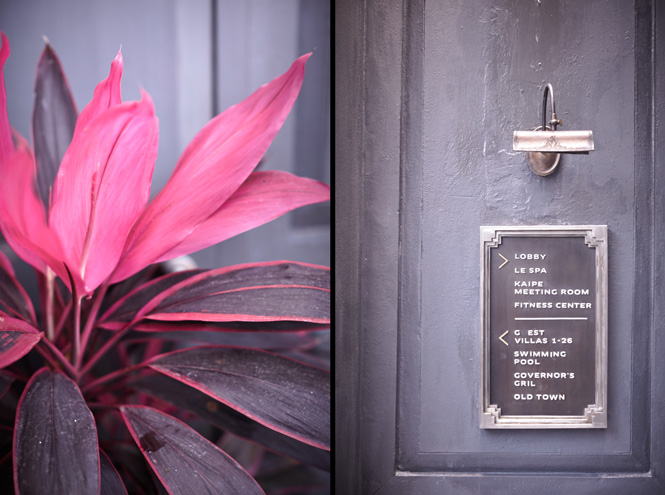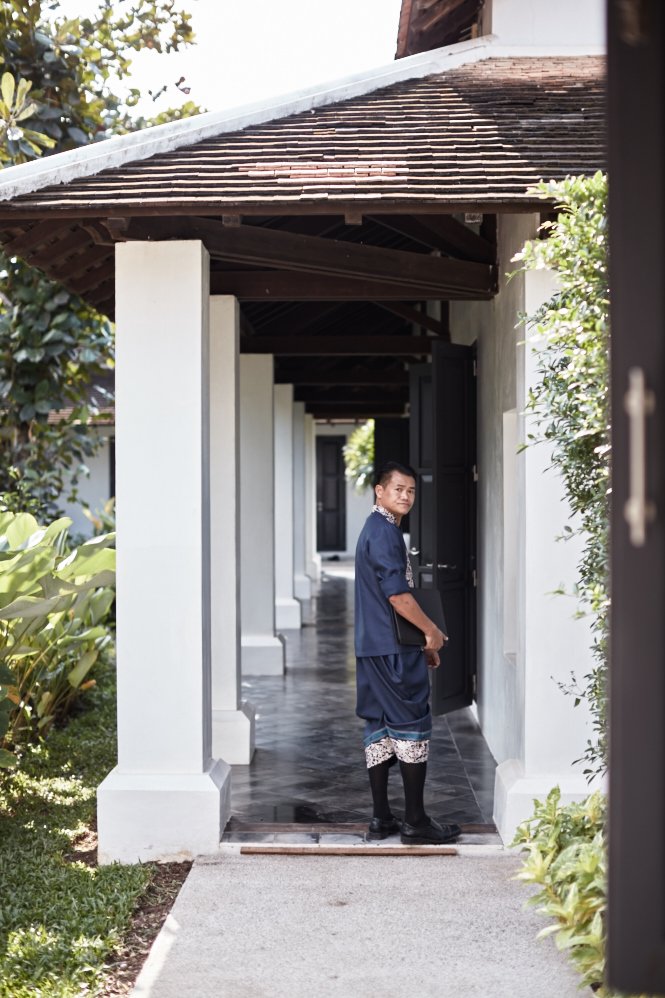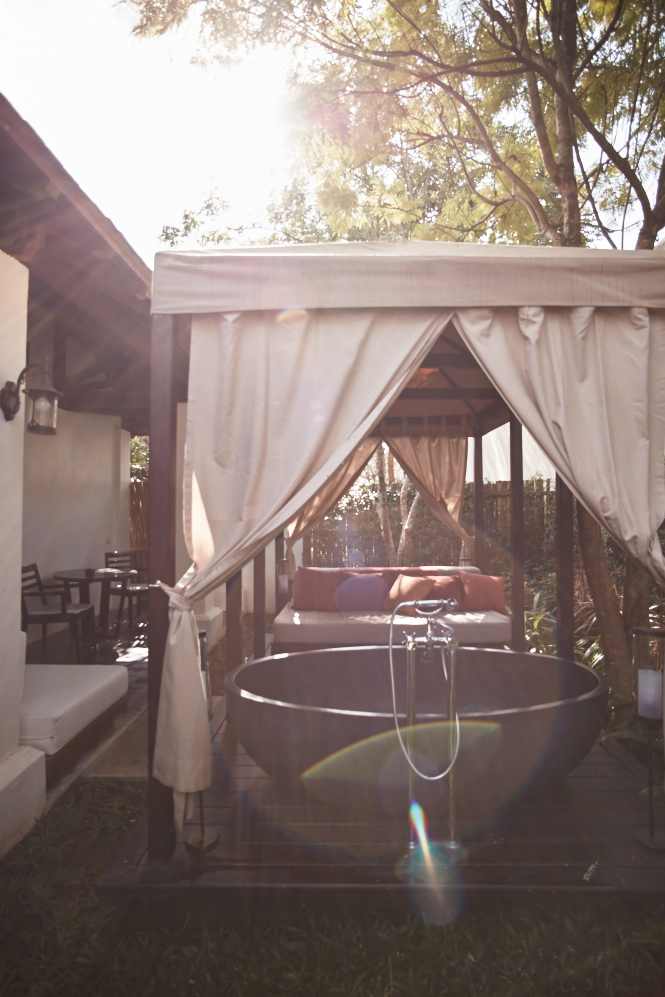 Each suite has a generous five meter high ceiling, decorated with Laotian artefacts and their own private garden. A plush feather king sized bed and a gazebo with oversized outdoor bathtub (or plunge pool depending on the suite). I personally loved that a separate shower and bathtub were outside with the ability to close the doors. I loved the sense of showering outside, whilst the rest of the suite remained cool with the air-conditioning on. The MyBath menu offers an array of invigorating bath rituals for both indoors and outdoors relaxation. Furnished with a four column hand-carved posted bed, that along with the shuttered windows lend a touch of old-world nostalgia.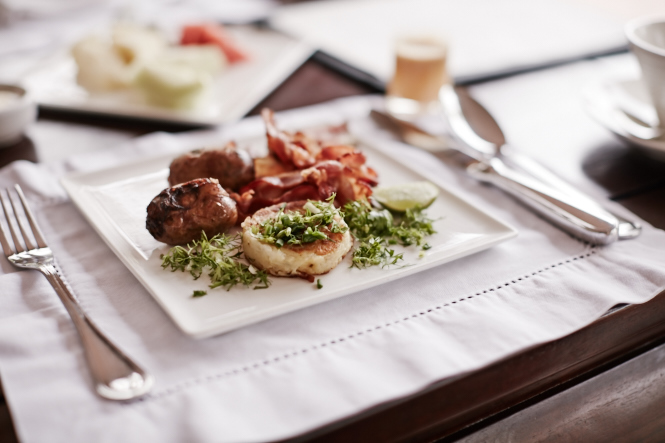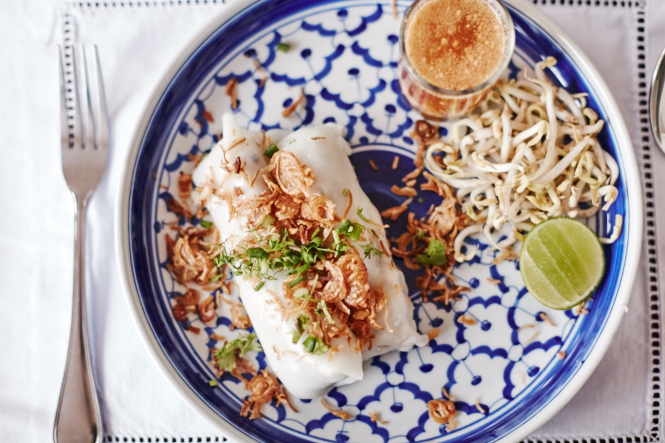 The in house dining offering at Governor's Grill is the only steakhouse of it's kind in Luang Prabang. A lovely alfresco setting with the option to dine under the tented area or outside on the patio. The food offerings include a fusion of traditional Lao cuisine with its distinctive spices and flavours and western gastronomy. The traditional French dish of beef bourguignon is made with water buffalo, a traditional red meat in Laos. The breakfast options include some traditional Laotian food too, including my favourite, Nem Khao. A steamed rice crepe, stuffed with pork, carrots and mushrooms, with a sweet-savoury sauce you pour over the top. HEAVEN.
You can also find this for breakfast on any street corner around the Sofitel, cooked up right in front of you. Or you can stay at the Sofitel and enjoy some French pastries on the side!
However, should you want to step a little closer to traditional Laotian cuisine you can hop on the free shuttle between Sofitel to dine at 3 Nagas, a sister hotel and restaurant that is also part of the Accor collection. From 6pm-9pm there is a free shuttle to the 3 Nagas in the main part of town. This means you can either enjoy dinner at the sister restaurant, or head to one of the many other eateries in town or the bustling night market for a bit of local style BBQ. The last shuttle back to the Sofitel is 9:30pm, around the time everything closes.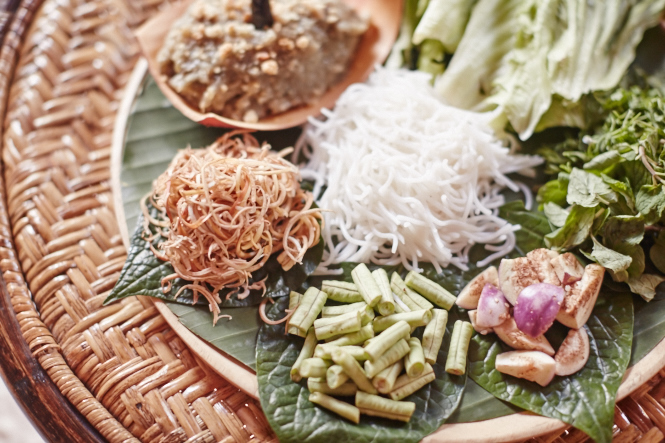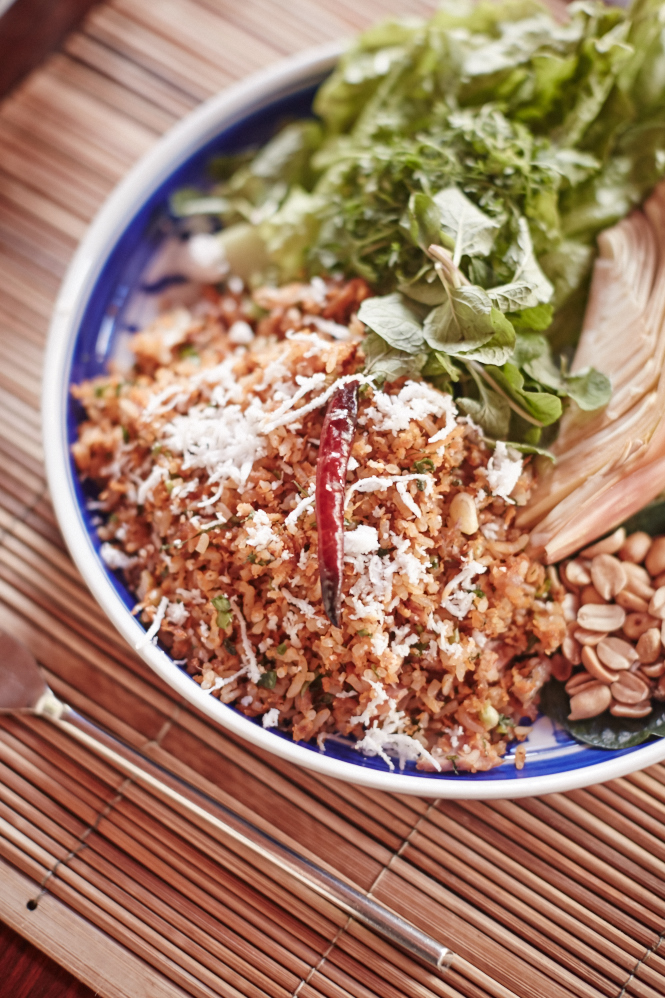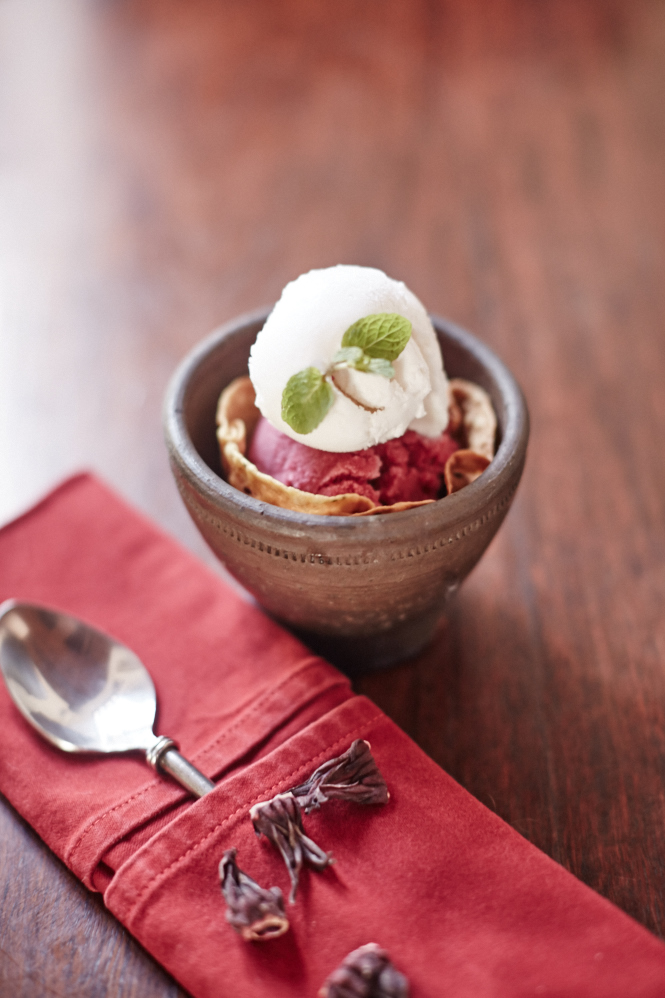 Free bicycles are a big plus when staying at the Sofitel. It really made me feel like a local to be cruising around on two wheels with the wind in my hair, as I scouted for food or a fresh coconut to drink! For the most part Luang Prabang is flat so a one speed bicycle with a basket is all you really need to get around. Since the Sofitel's location isn't right in the heart of all the action the bikes became a great way to get around, making it easy to slip between our quiet neighbourhood and manic old town. The best part was, if you rode to town and got a bit tired, or stay for sunset and don't want to ride home in the dark, you can leave the bikes at 3 Nagas and catch a ride back to Sofitel by tuktuk or shuttle. Which we totally did when we dined at the 3 Nagas one night!
The real bonus of staying at such a well known hotel is you can tell any tuktuk driver you want to go to the Sofitel, and they immediately know where it is. When we stayed at a smaller guesthouse in the old town we could never find a tuktuk driver who knew the name.
The location of the Sotifel was a big plus. For me I really enjoyed being away from the hustle and bustle of the main drag. I could walk anywhere and not be harassed by a tuktuk driver about going to see a waterfall. I was free to walk about, take it all in and experience the constant thrill of all the local street vendors a short stroll away from the hotel.
One of the main things to do at Sofitel Luang Prabang, apart from indulging in a massage at Le Spa, or lounging by the gorgeous pool, is to partake in the onsite cooking school. An 8am start whilst on holiday is cruel, but well worth it to enjoy the morning market tour with Chef John. To the western world, this can be somewhat eye opening. Not only a bunch of new ingredients you may have never seen before, but the open air fish and meat market that wouldn't be acceptable back home is nothing out of the ordinary here when you are a local. Everyone goes about their business as normal shopping for buckets of frogs, wild rodents, and a dazzling array of herbaceous greens!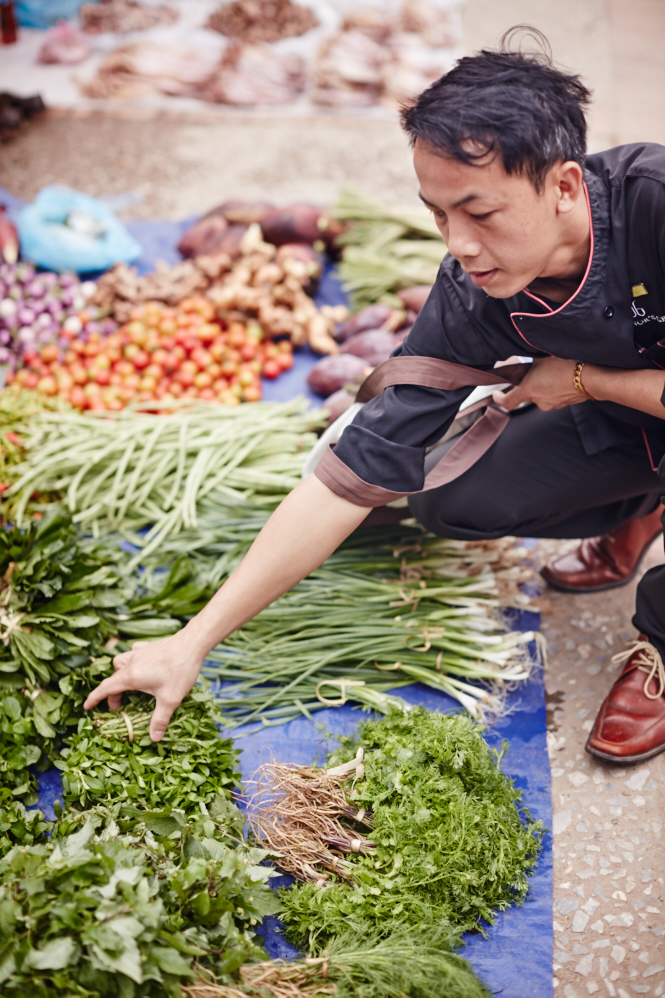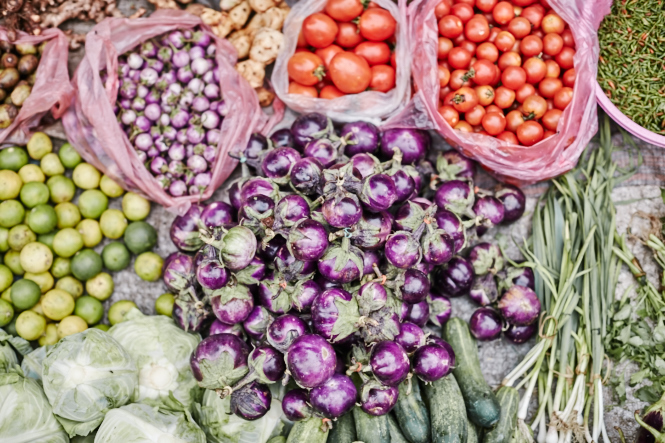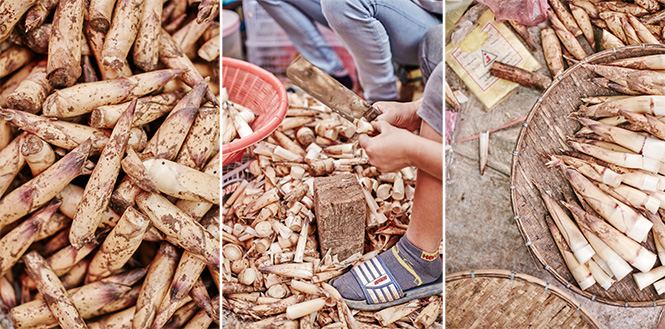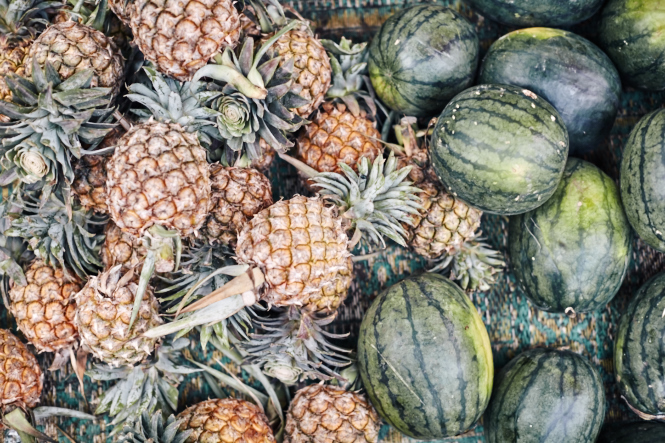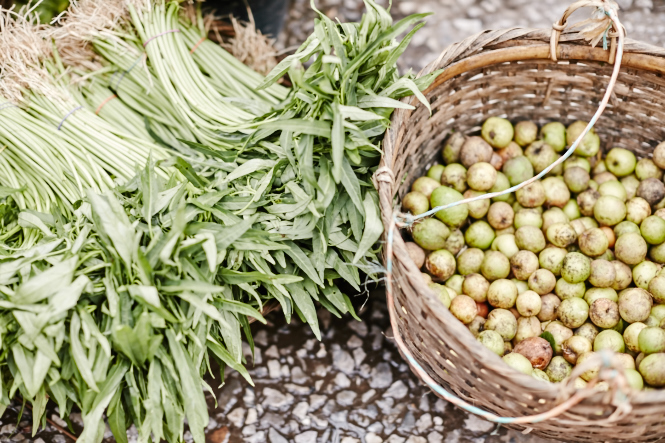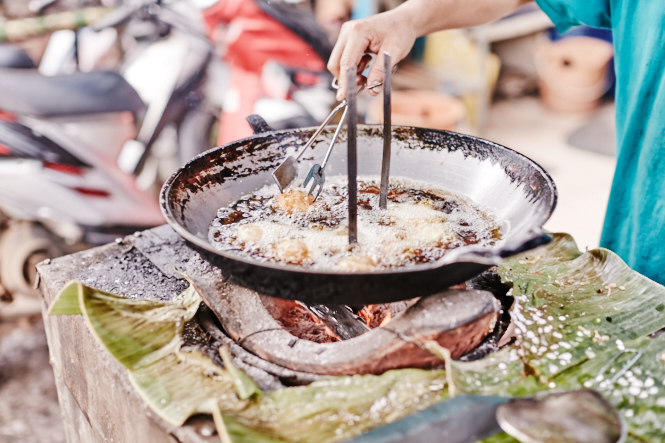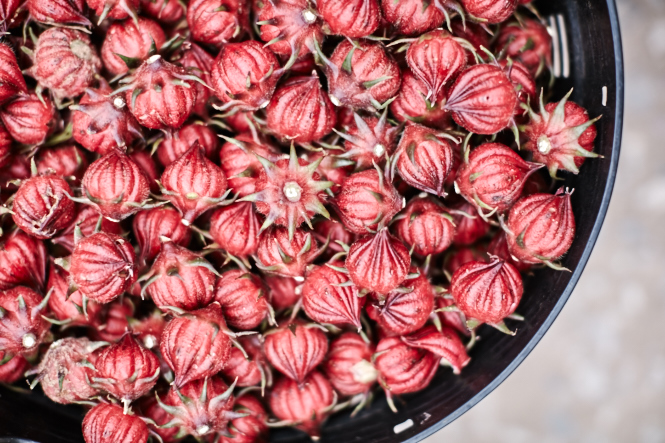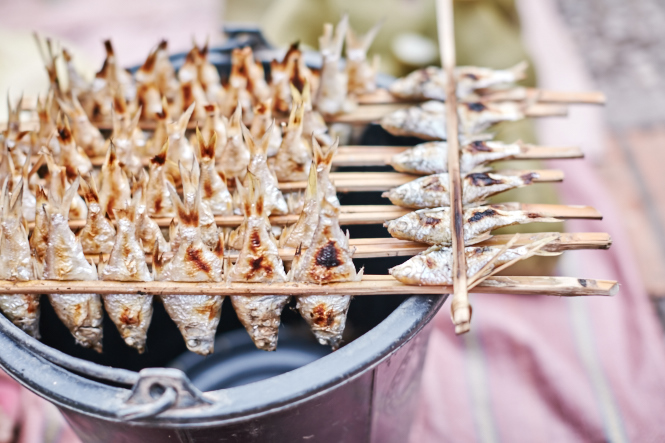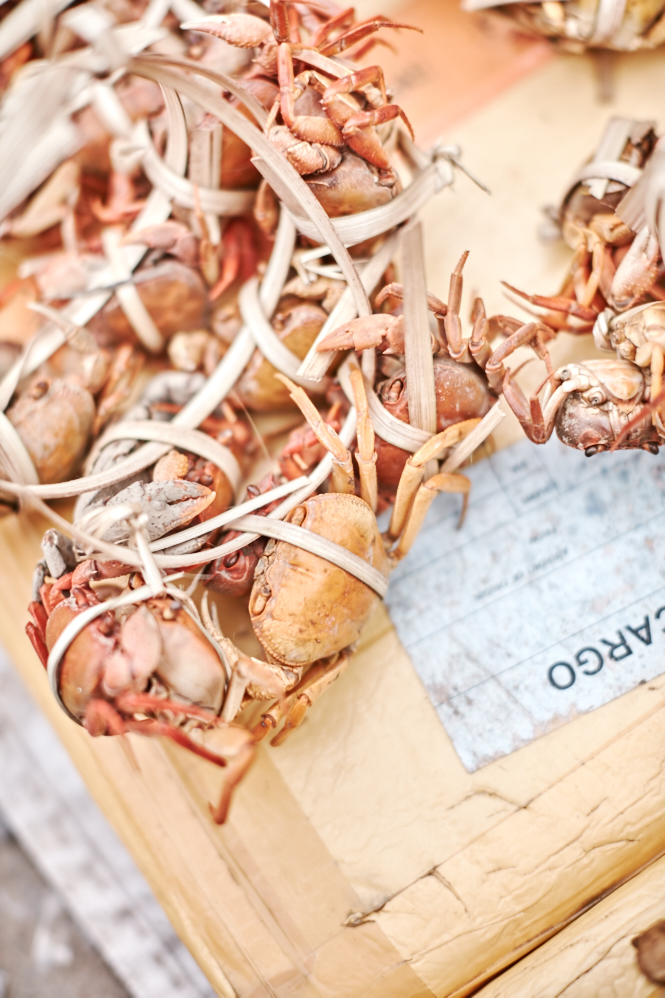 Chef John escorts us through the market, explaining produce I'd never come across before, collecting ingredients along the way for our cooking class. He treats us to some deep fried sticky rice balls stuffed with banana, and we devour them in seconds making us even hungrier than before. An impulse purchase from the iced-tea stall becomes necessary to defer the tummy. After the tour we head back to the hotel and head to breakfast whilst Chef John prepares the freshly bought ingredients for our half-day cooking class.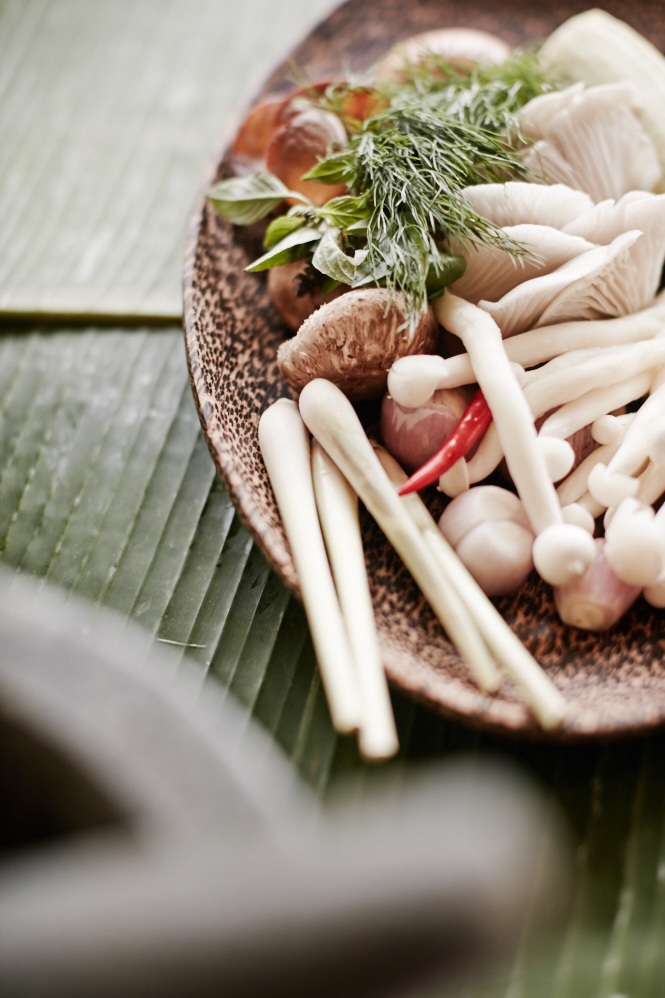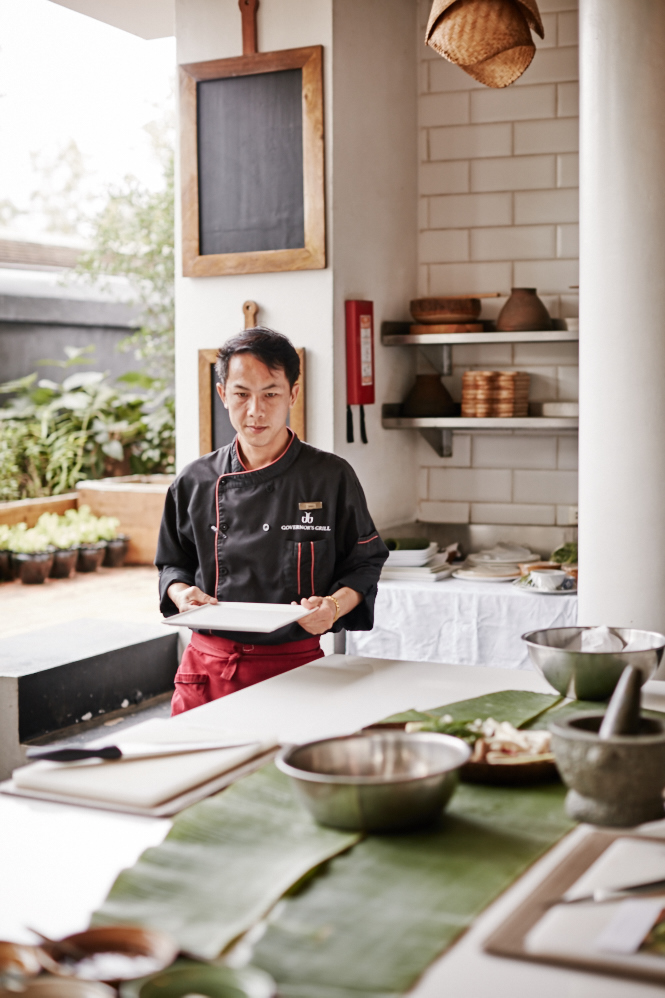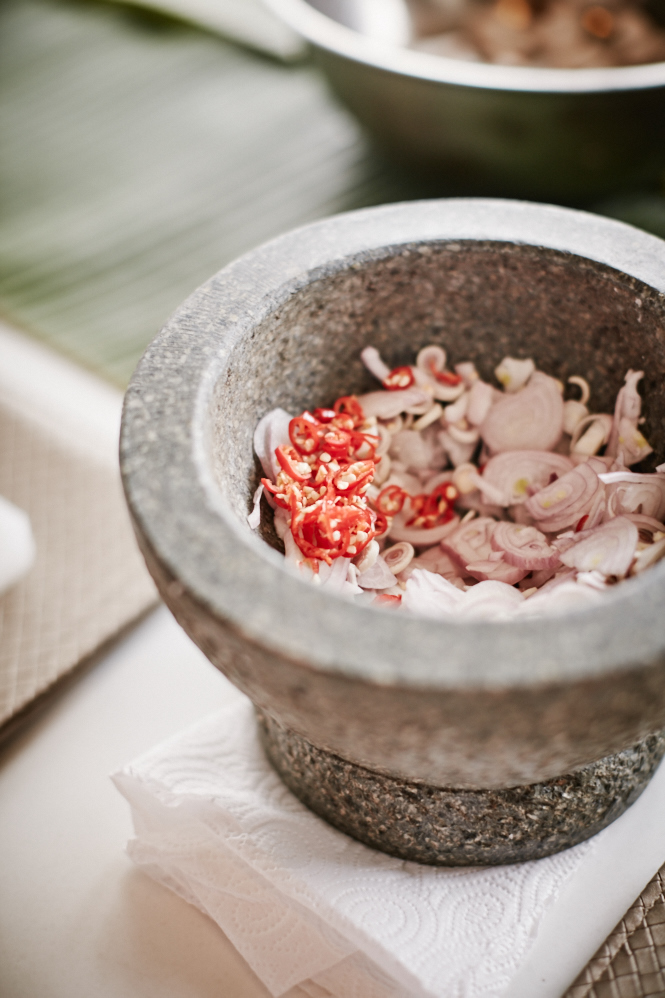 Under Chef John's guidance, we prepare a four course meal that we will get to sit down and enjoy for lunch. These dishes include:
• Naem Dip (fresh spring rolls) – a very fresh and herbaceous finger food, paired with a tasty dipping sauce
• Mok Het (steamed mushrooms in banana leaf) – a great way to combine a variety of mushrooms
• Phaneang Kai (chicken curry) – a rich red curry, with tender chicken pieces
• Oua Si Khai (stuffed lemongrass) – one of the best dishes in Laos, lemongrass stuffed with chicken mince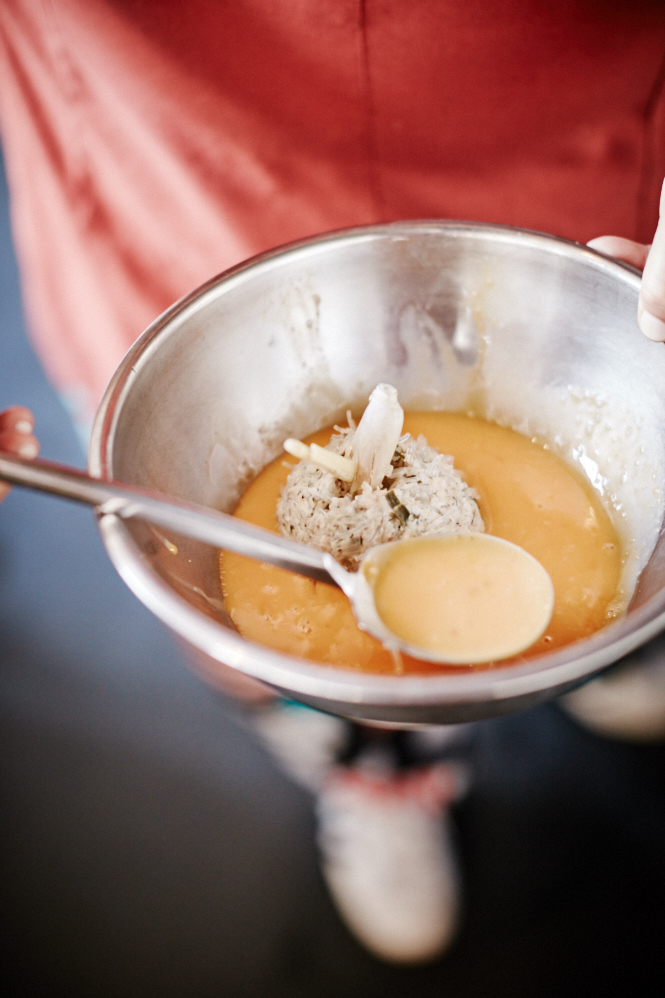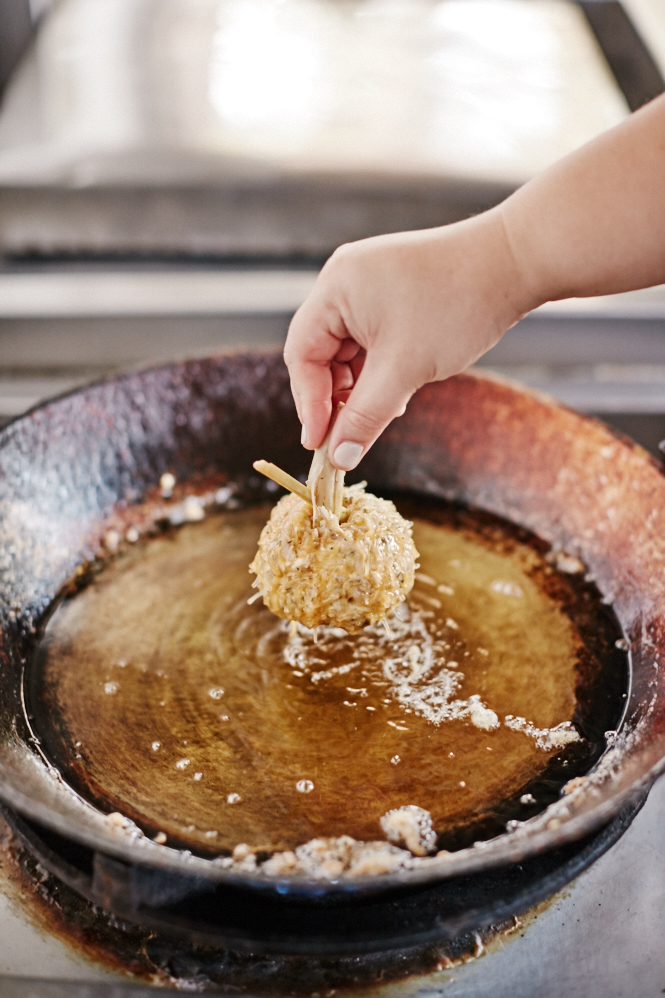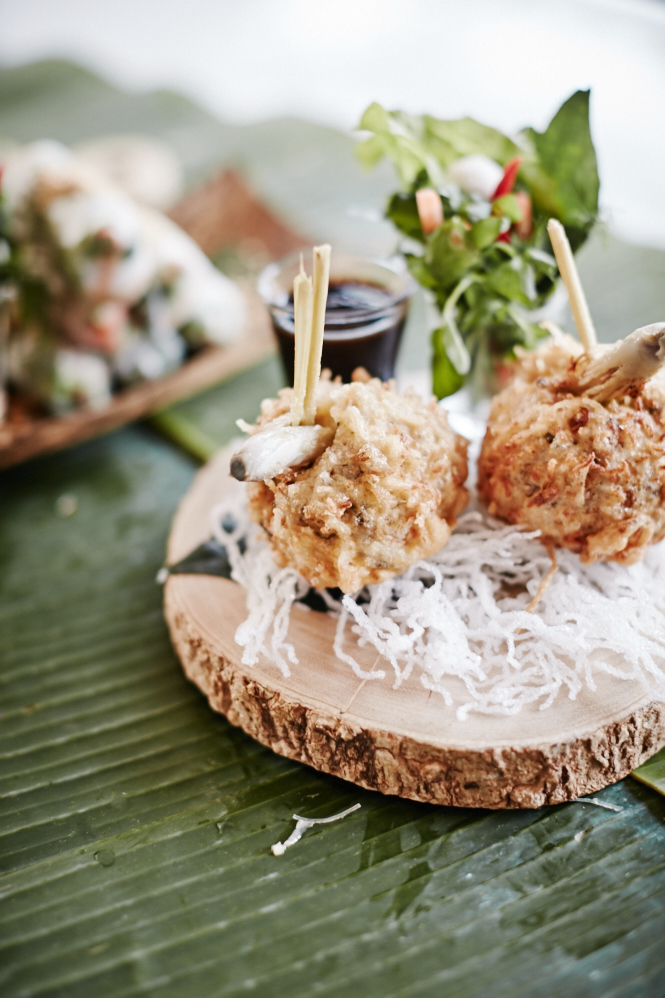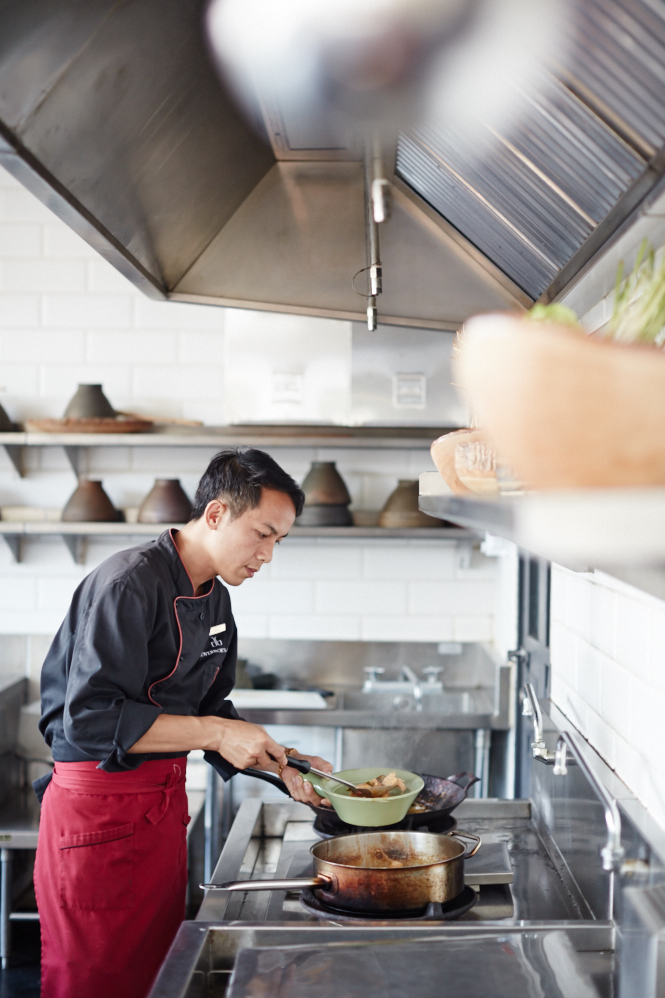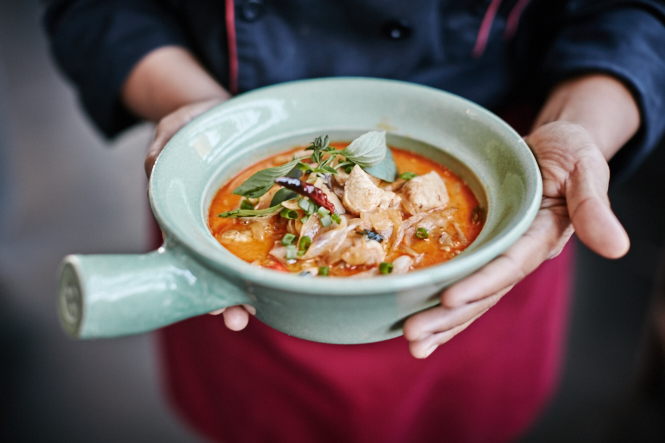 The class itself is a wonderful hands on experience. Chef John only learnt how to speak English two years ago, and you wouldn't know it. The cooking class is definitely worth experiencing when you stay at Sofitel Luang Prabang. Especially when you get to eat the feast you have created! Once you thought you couldn't possibly eat anymore, the waitstaff bring out dessert; Num Man Mak Mai (tapioca in coconut milk with fruit). I didn't think I could fit it in, but I did!
The onsite spa, Le Spa is also worth a visit should you care to indulge (and why wouldn't you!). The products are local and organic and there is a extensive range of services. I treated myself to a full body massage and a facial, and was on cloud nine for the rest of the day. The hotel employs people with disabilities from the local community, as part of CSR community outreach program, to provide 'Blind Massages' which are slightly more vigorous than usual due to the heightened senses of the therapists. Treatments can also be booked in the comfort of guests suites or in one of the four double rooms nestled in the other traditional Lao wooden home on stilts. There is also an onsite fitness centre with yoga, pilates and reiki meditation classes on request.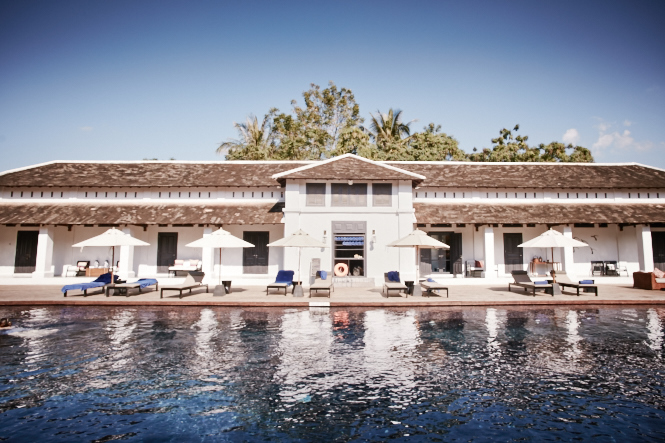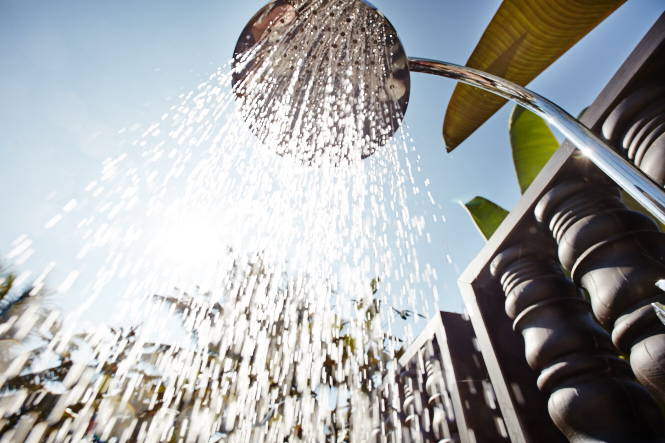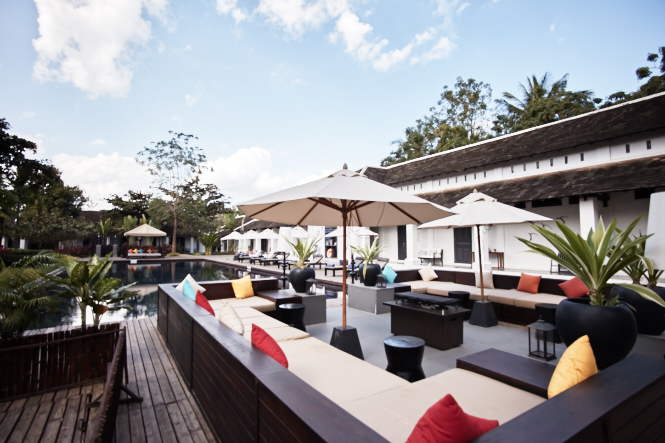 I really enjoyed my stay at Sofitel Luang Prabang. A great way to get away from it all, whilst dabbling into the real world when I wanted to.
This resort suits any traveller that likes a luxury stay, with the option of being free to explore the local scene, food and activities. Jumping on one of the hotel's bikes to find your way around, step out for some local barbecue or stroll on down to the night market, these are all things that can be done in between lounging by the pool, or in your king sized bed with fluffy cushions. Or don't go anywhere and make the most of the onsite spa, mosaic tiled swimming pool, room service and onsite restaurant with international menu.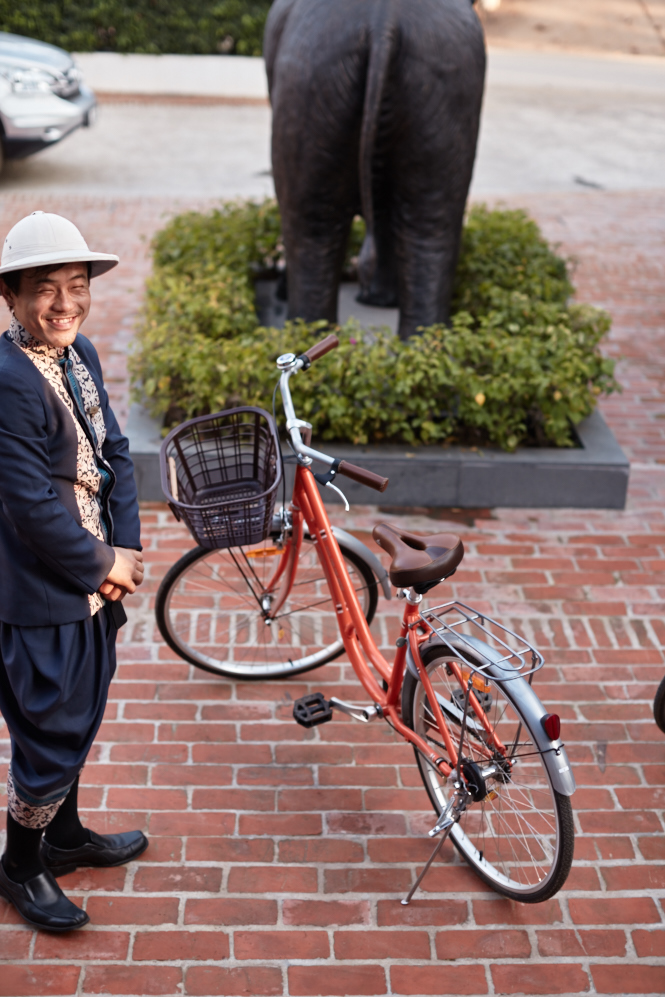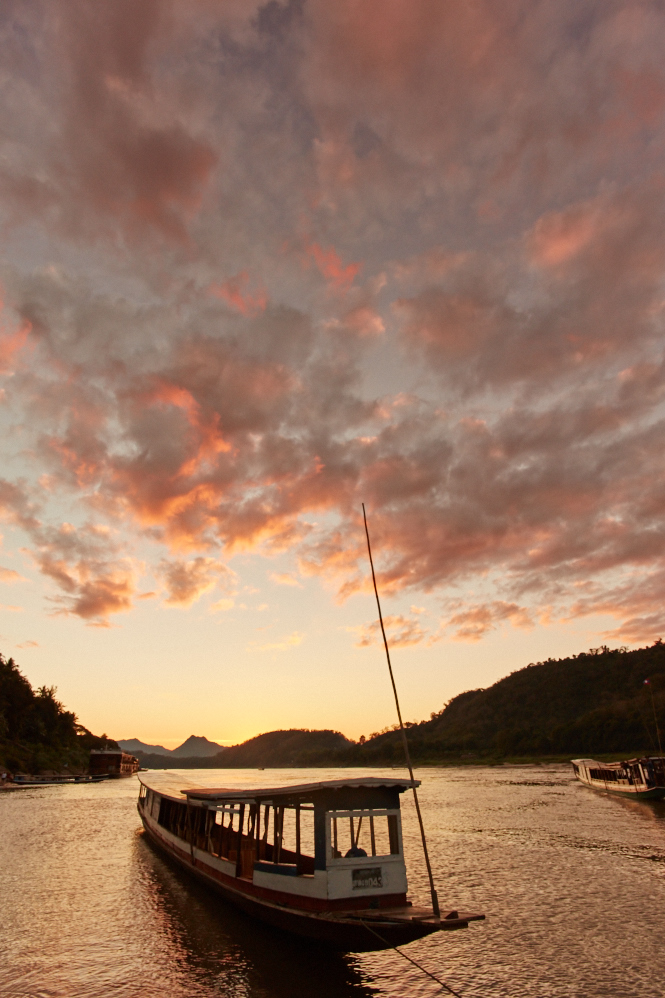 We took the bikes out almost daily, finding local bites and drinks, and enjoying a sunset down by the Nam Khan River. When it all got a bit too hot, or we got too tried, we could ride back to our suite and indulge in a dip in the pool. One of the best restaurants in town is also just a short walk away, Manda de Laos, set on 3 lotus ponds that have been registered as a UNESCO World Heritage site since 1995. Some genuinely intense Laotian food and a stunning setting filled with ambience.
Sofitel Luang Prabang is no doubt a great spot to stay when you get to Luang Prabang.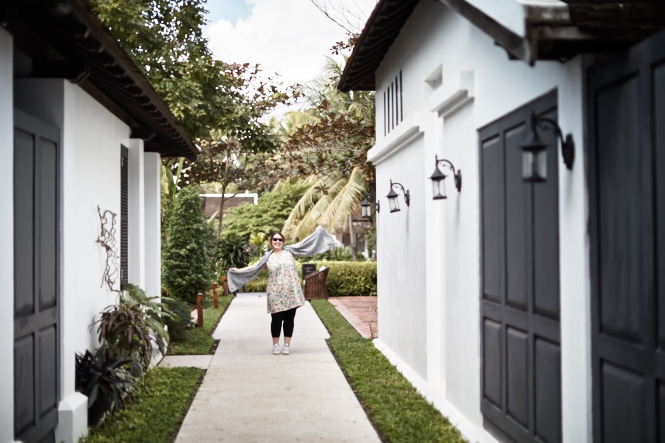 Iron Chef Shellie stayed at Sofitel Luang Prabang as a guest. All massages and extra meals were paid for as a paying guest.