Chai Waffles
Who doesn't love a good waffle? Crunchy and crisp on the outside, yet fluffy and heavenly on the inside. Top it with your favourite toppings and you have either a killer breakfast, dessert of snack. Thanks to Leesa from Forage & Find Co. you too can have the chance to create your ultimate waffles at home. If you haven't heard of Forage & Find Co. do yourself a favour and check it out. There is a collection of gorgeous homewares and accessories. Lots of lovely options if food styling is your thing.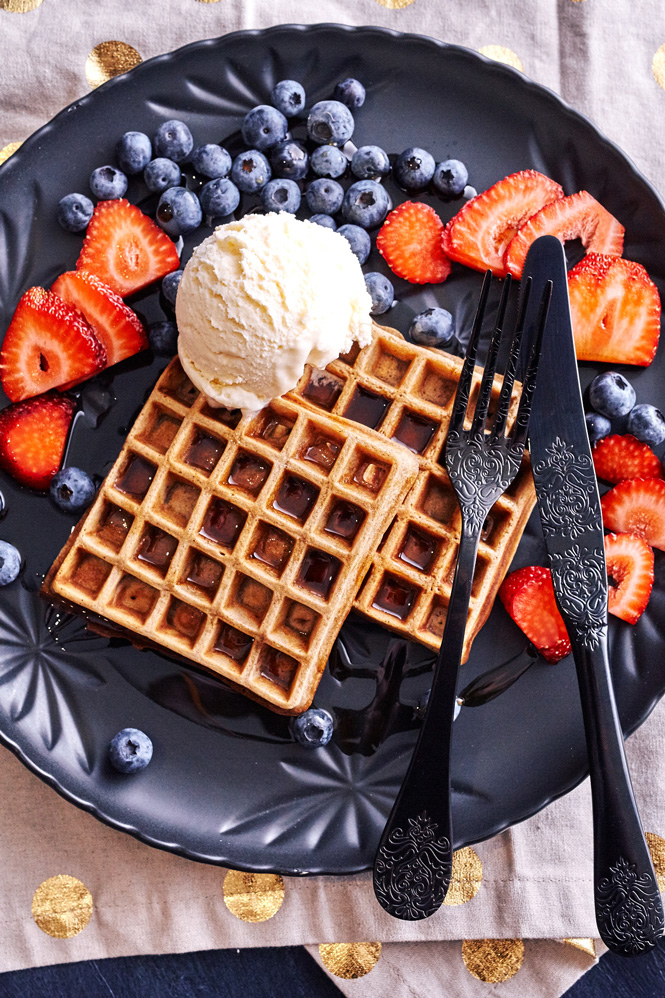 With the help of the waffle maker from Forage & Find Co. I was able to dream up what a lovely waffle Ewen and I could enjoy. It was a toss up between matcha and chai. Chai finally won the day, and I infused my milk with Grounded Pleasures chai. This would be a great waffle if you know a chai lover this Valentine's Day *wink wink, nudge nudge*.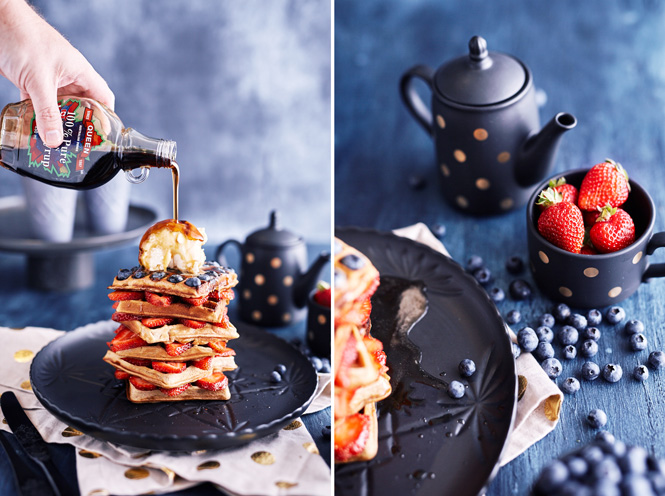 Using the waffle maker is very easy. I heated mine up over the gas burner on the stove. Just spray with a bit of oil spray to get into all the little grooves, fill with waffle mix and wait a few minutes for it to cook. BOOM fresh waffles before you know it. Pile them high, or have a couple on a plate. No one is going to complain if you serve them freshly cooked waffles!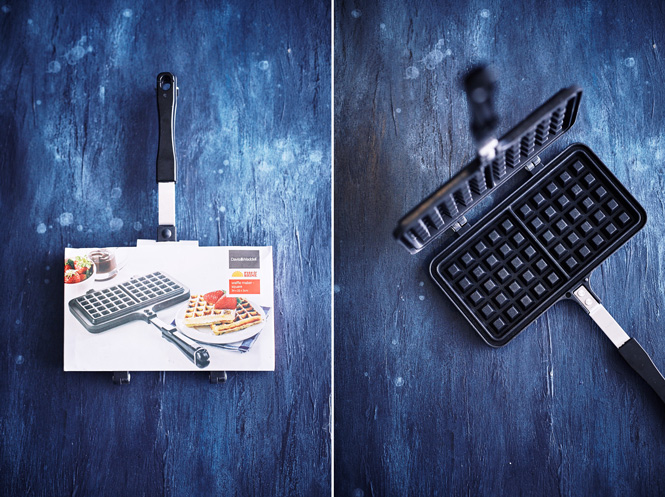 Giveaway
For your chance to win a $50 Forage & Find Co. voucher and waffle maker, honey dripper and tea towel, leave a comment below and tell me what is your ultimate waffle.
Competition closes February 13th 2016 at midnight AEDT. Winner will be notified by email and announced on this post.
Chai Waffles
Print Recipe
Ingredients
250 g plain flour sifted
7 g baking powder
20 g caster sugar
5 g salt
475 ml cold chai infused milk
2 eggs
30 ml vegetable oil
To Serve
ice-cream
maple syrup
fresh berries
Instructions
Weigh all the dry ingredients, place in a large mixing bowl. Break the eggs into the milk and beat the mixture.

Add the egg and milk mixture to the dry ingredients. Add the oil and mix all ingredients together until all the large lumps have been broken up. Do not over mix otherwise the waffles will be heavy when cooked.

Pre heat the waffle maker and spray with oil.

Pour batter into the waffle maker and cook for 3-4 mins or until golden brown and crispy on the outside.

Serve hot with ice-cream, maple syrup and fresh berries.