Strawberries with Burrata
Make use of strawberries when they are season with this savoury salad to spice things up at your next BBQ or gathering. A take on the traditional caprese salad, not only does this dish look good, but tastes good too. Serve it as a side dish or with slices of toasted bread for more of a bruschetta style.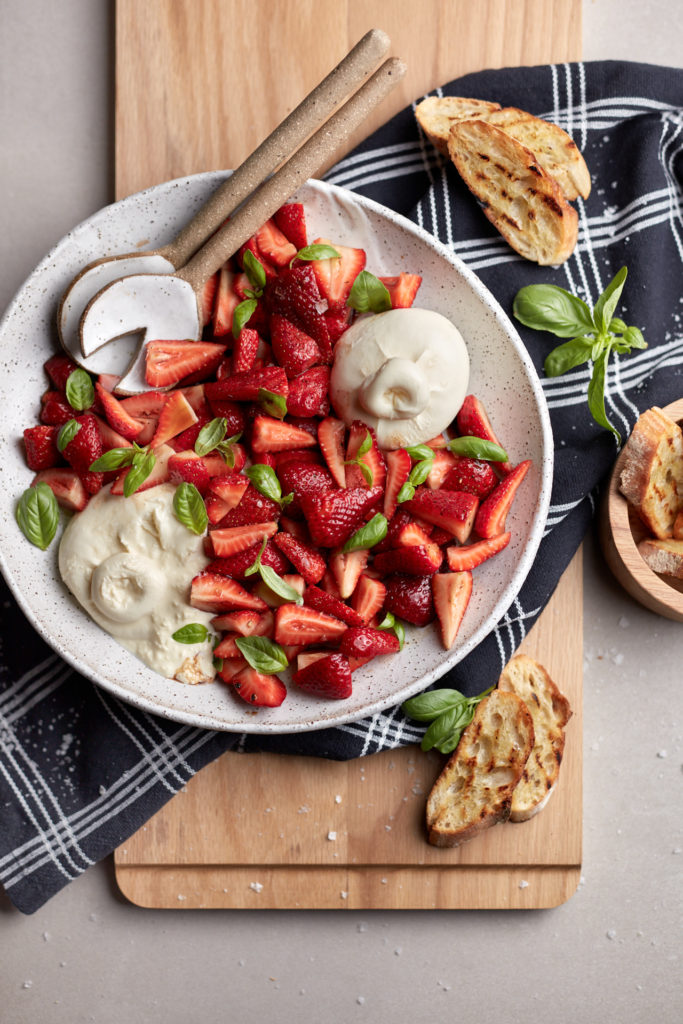 Strawberries with Burrata
Print Recipe
Ingredients
x2 250g punnet strawberries
2 tbsp balsamic vinegar
1 tbsp maple syrup
freshly ground black pepper
sea salt flakes
2x 100g burrata balls
baby basil leaves, picked
baguette slices, chargrilled, for serving
extra virgin olive oil, for serving
Instructions
Hull and quarter the strawberries, and place into a large bowl. Mix through the balsamic vinegar, maple syrup and black pepper.

Place the burrata balls on a large platter, and spoon the strawberry mixture onto the platter. Drizzle over any extra juices, top with seasalt flakes, baby basil leaves and a drizzle of olive oil.