Hot Chocolate Cookies
At first glance you might think this cookies are based on a nice cosy drink that you add marshmallows to and enjoy around a campfire. Unfortunately, you'd be wrong! These are hot chocolate cookies due to the chilli and cayenne pepper in them. If you haven't tried the chilli chocolate combo, get onto it. 
I also didn't have chilli powder, so I resorted to pulverising some chilli flakes instead. They have this warming quality to them, I didn't find them spicy as more on the aromatic side.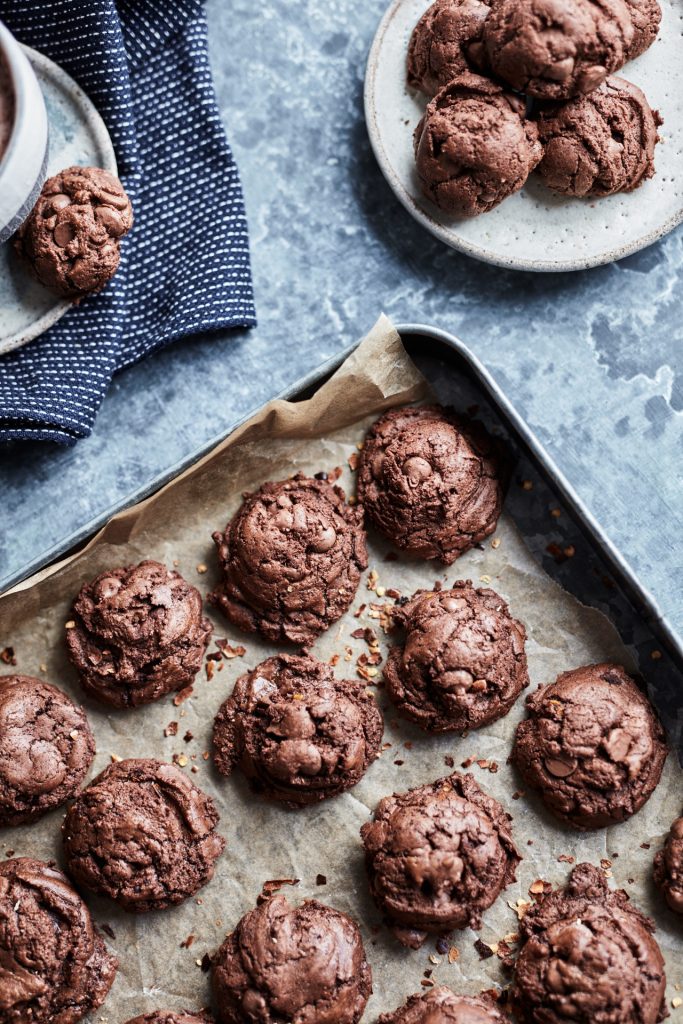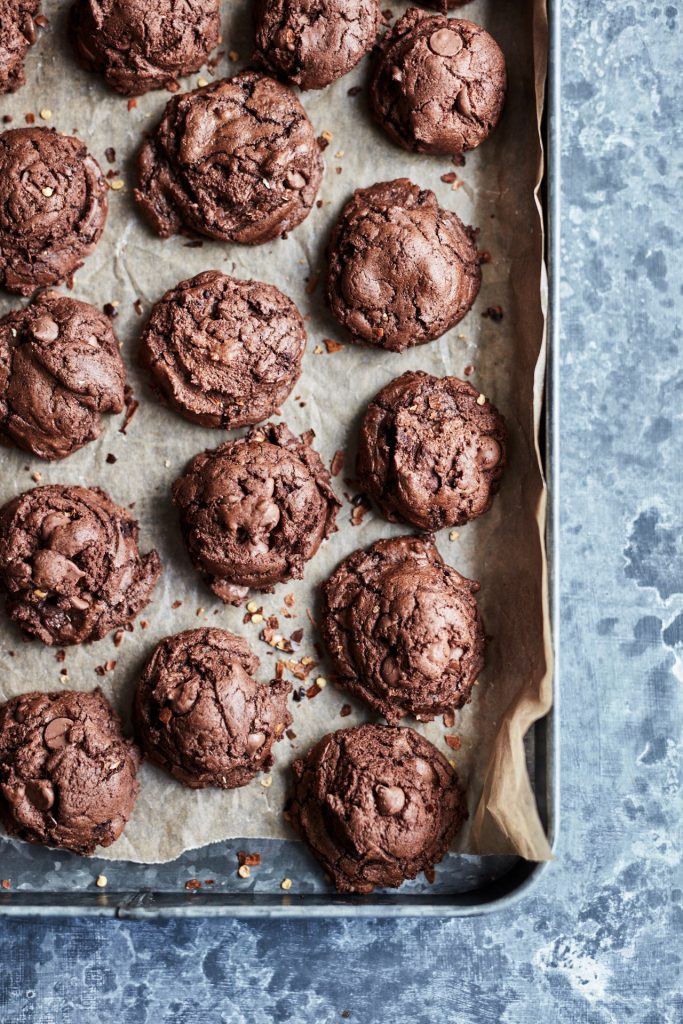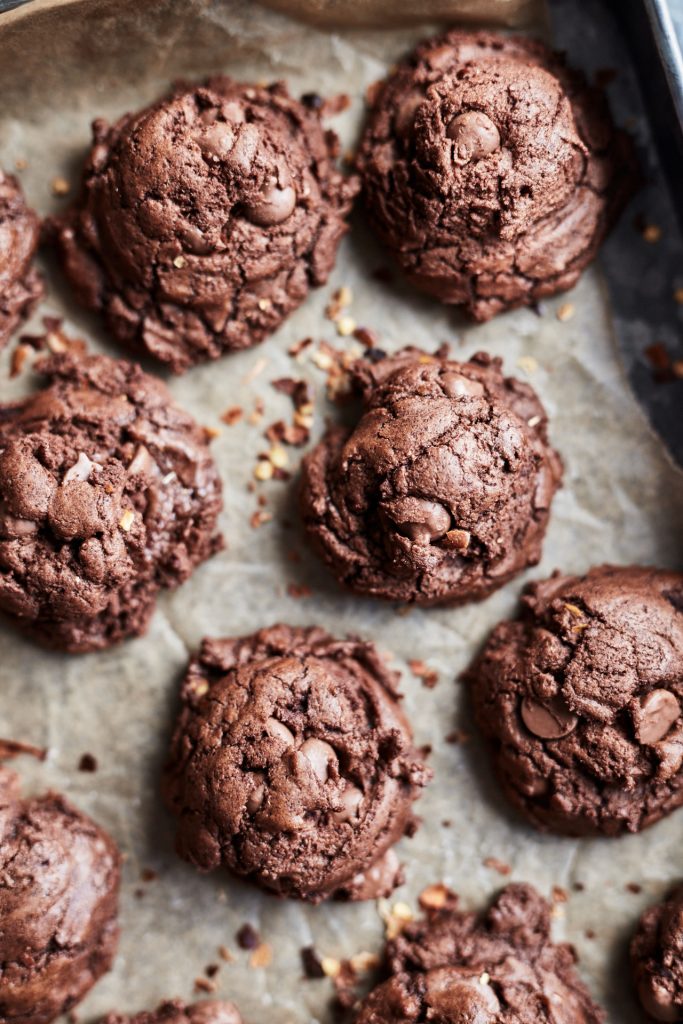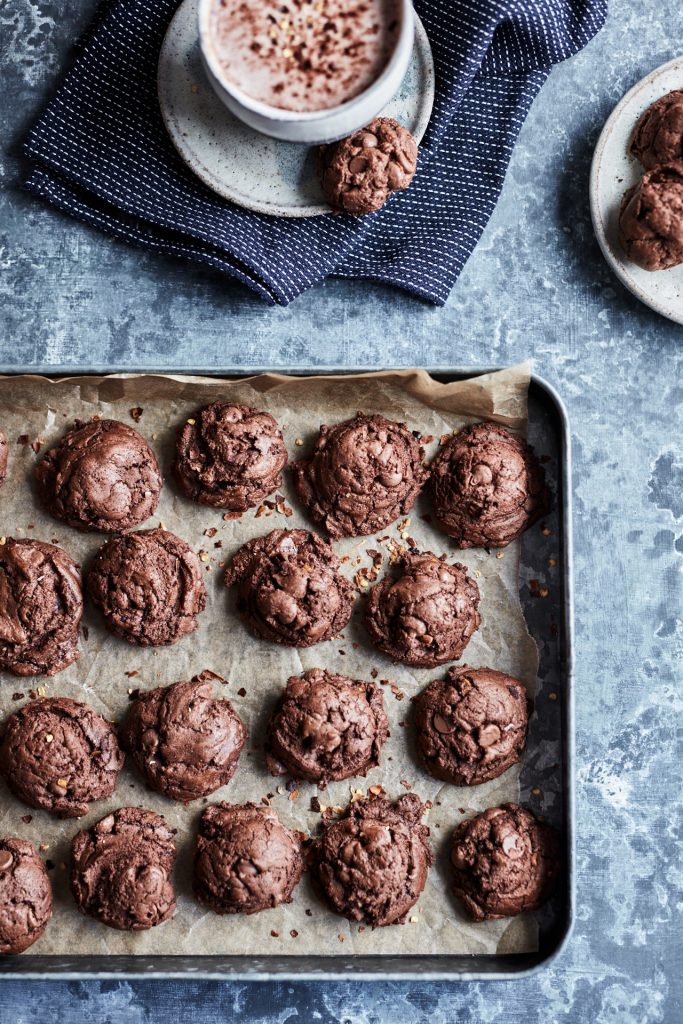 Hot Chocolate Cookies
Print Recipe
Ingredients
120g unsalted butter, chopped
120g dark chocolate, chopped
2 eggs
1 tsp vanilla extract
250g brown sugar
110g caster sugar
260g plain flour
50g cocoa powder
2 tsp ground cinnamon
1 tsp chilli powder (or ground chilli flakes)
Pinch cayenne pepper
185g chocolate chips
Instructions
Preheat oven to 180°C and line a baking tray with baking paper.

Place butter and chocolate in a heatproof bowl set over a saucepan of simmering water (don't let bowl touch water) and stir until melted. Remove from heat and set aside to cool slightly.

Meanwhile, whisk eggs, vanilla and sugars with electric beaters until thick and pale. Add the chocolate mixture and stir to combine. Stir over the flour, cocoa and spices, and fold to combine, then fold in the chocolate chips.

Place a tablespoonful of dough, 4cm apart, on the tray. Bake, rotating tray halfway, for 14 minutes or until set. Cool on the tray for 5 minutes, the transfer to a wire rack to cool completely.
Notes
Recipe by Valli Little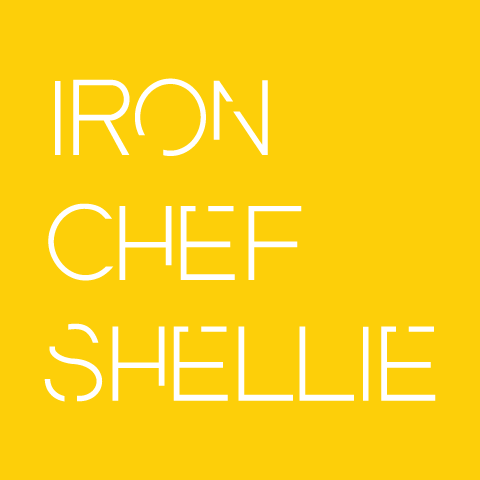 Post updated 30 June 2020.