Banana Chocolate Cake
Clearing out the perishables before going away is always a fun challenge. Usually I'd just hand them all off to Mum, but this time I had a week to play with and a challenge to finish up different things floating around the pantry and fridge.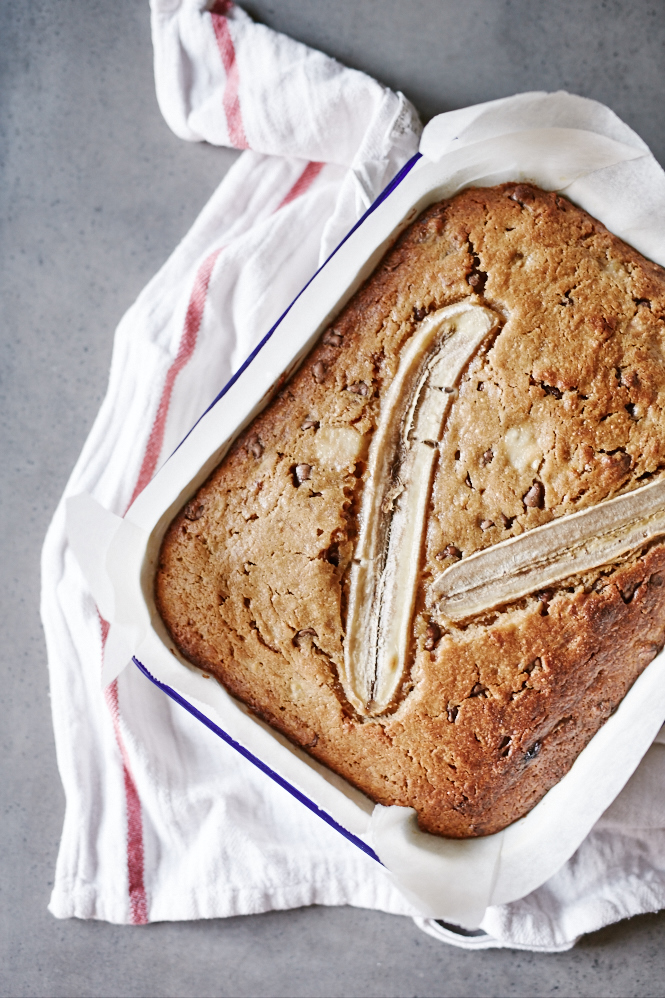 I'd always wanted to make a banana cake that had the cut halved banana on top. I knew the danger with some recipes was that the cake would dome when baked, but I wanted a big flat one, no dome. I found a recipe online for an upside down banana cake, and adapted it to suit my cleaning out the pantry process. Essentially, this meant using a whole packet of chocolate chips that were a month past expiry. Why keep 100g or throw it out, the more chocolate the better!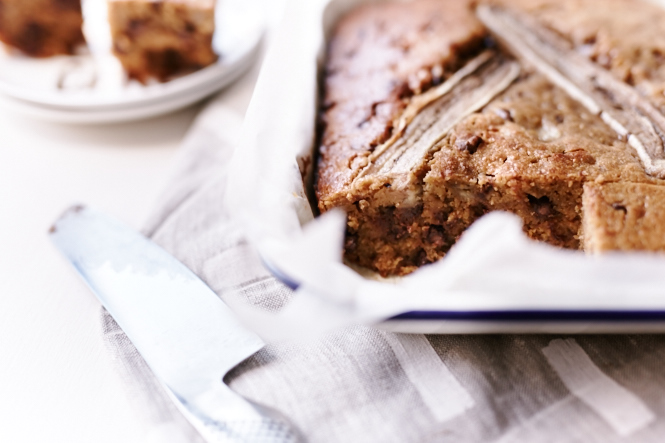 The result was a deeeeeeliciously chocolate and moist banana cake. It can be enjoyed cold or warm, and a dollop of ice-cream if you are feeling indulgent. A great way to use up those bananas and save them from the bin.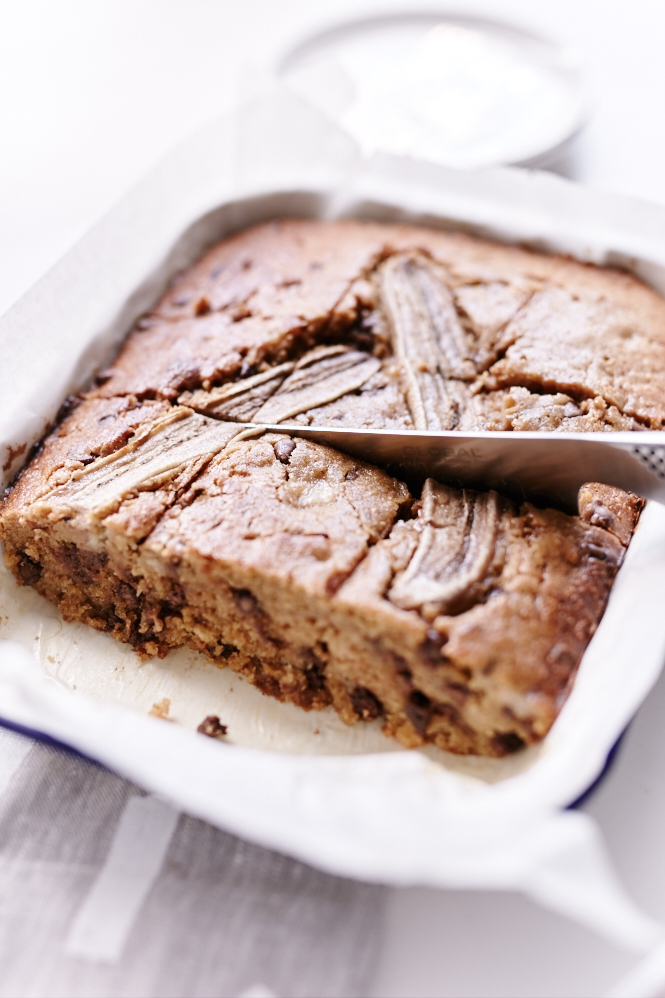 Banana Chocolate Cake
Print Recipe
Ingredients
200 g unsalted butter softened, plus extra to grease
100 g caster sugar
100 g muscovado sugar
3 free-range eggs
300 g plain flour
1 tsp baking powder
pinch of salt
3 ripe bananas
250 g chocolate chips
120 ml full cream milk
Instructions
Preheat the oven to 180°C (fan160°C), grease and line a 23cm springform cake tin. (I used a slice tin instead and lined it with baking paper to easily remove the cake)

Put the butter and sugars in a bowl and beat with an electric mixer until pale and creamy. Add the eggs, one at a time, beating well after each addition. Sift in the flour, baking powder and a pinch of salt, then gently fold through the mixture with a large wooden spoon. Mash two bananas and mix into the mixture with chocolate chips and enough milk to reach a dropping consistency – the mixture should drop heavily from the spoon when lifted (you may not need to use all the milk). Dollop the batter evenly over the bananas and smooth the top with a spatula.

With the remaining banana, peel it and cut it in half lengthways. Arrange cut side up on top of the cake.

Bake for 45-50 minutes or until golden on top and a skewer pushed into the centre comes out clean. Remove from the oven and leave in the tin for 5-10 minutes to cool slightly, then transfer out to a wire rack to cool completely.