Olive Oil Chocolate Chip Cookies
The last thing I thought about putting in chocolate chip cookie dough was olive oil! But one crazy day I did it, and they were seriously some of the best damn chocolate chip cookies I ever made!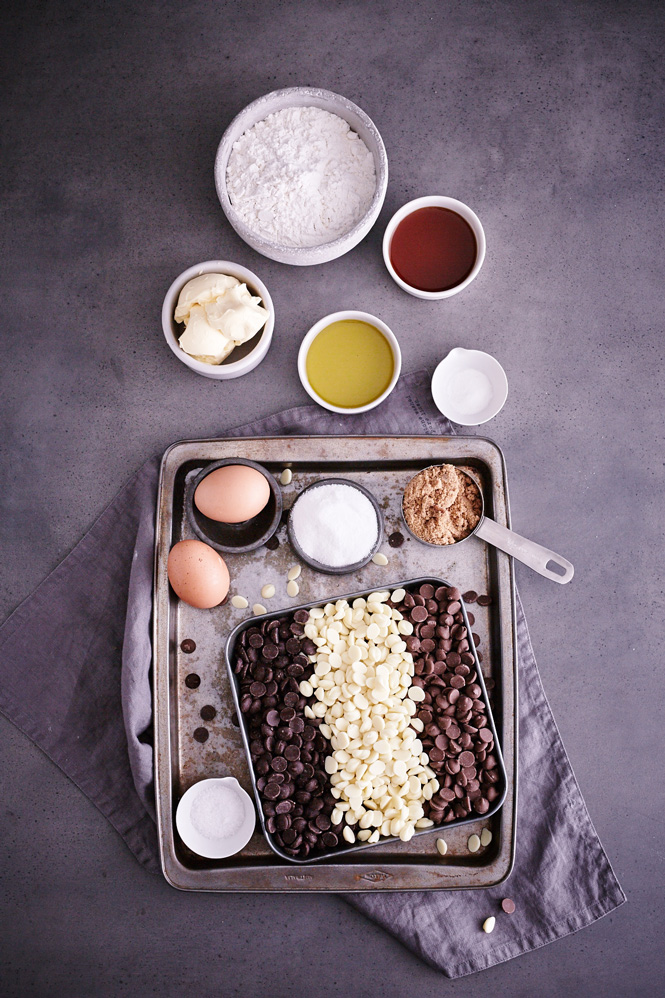 This makes a huge batch, which I served for the open for inspections for selling my house. It's really bittersweet to sell my first home, but my life has changed, and it's time to find a new space to be creative in with my love 🙂 It all really hit me when the 'For Sale' sign went up outside, but now it's time to packing up and putting into storage till we find the right space. We've been looking and missed out on a few, but we are patient we will find 'the one'! I've cooked way too many recipes than I care to recall in my kitchen studio, it's been an amazing space, flooded with natural light that I'll miss dearly.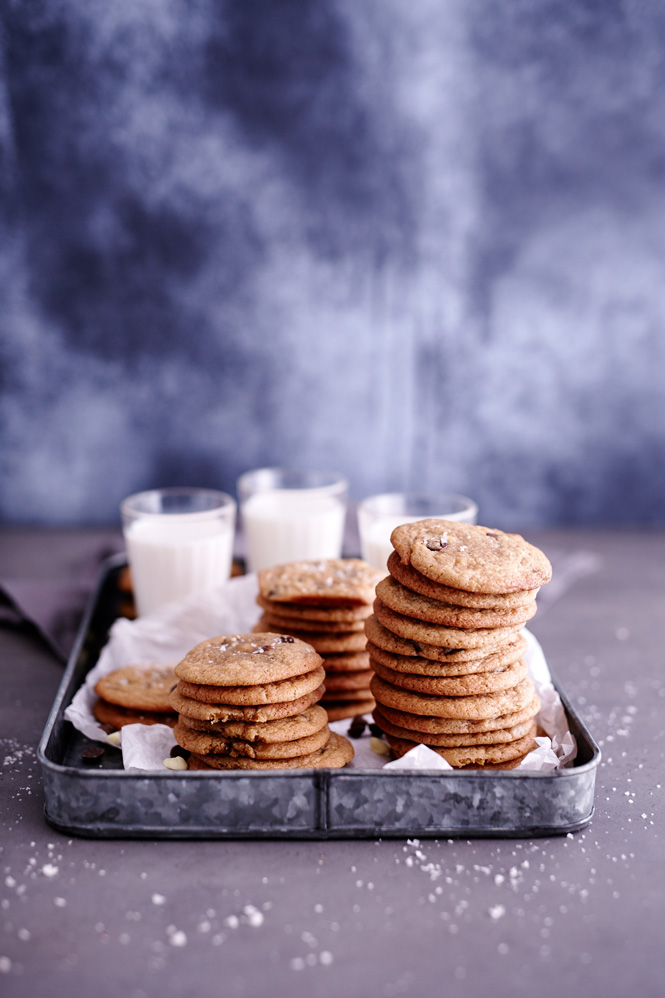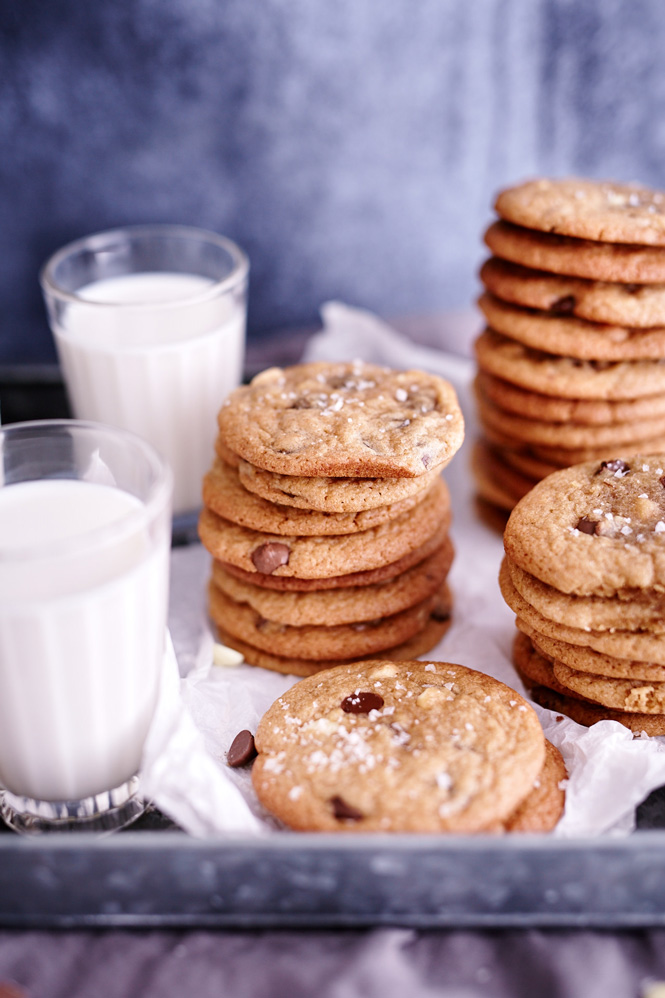 Heres' to the the next chapter!
Olive Oil Chocolate Chip Cookies
Print Recipe
Ingredients
170 g unsalted butter melted
55 g extra virgin olive oil
2 large eggs room temperature
300 g brown sugar
100 g caster sugar
1 teaspoon salt
2 teaspoon vanilla extract
1 teaspoon baking powder
335 g plain flour
300 g assorted chocolate chips
salt flakes optional
Instructions
Preheat oven to 180°C. Line a large cookie tray with baking paper.

In a bowl, combine melted butter, olive oil, egg, both sugars, salt, and vanilla extract. In a separate bowl, whisk together flour and baking powder. Fold the flour mixture into the wet ingredients until just combined. Fold in chopped chocolate.

Scoop dough using a small ice-cream scoop, keeping around 5cm between each cookie as they spread. Bake for 12 minutes, or until light golden brown. Allow to cool on tray for 5 minutes before moving to a wire rack to cool completely. Sprinkle with a sea salt.