Barossa Valley Getaway
A recent long weekend found myself and my favourite breakfast club visiting the Barossa Valley with thanks to Accor Hotels and the Novotel Barossa Valley Resort. Nestled in the vines of the Barossa Valley, the Notovel is only a hour's drive from the city of Adelaide, which is even easy to do a night, with trusty Google Maps as your friend! Next to one of Australia's well known winery, Jacob's Creek, and adjacent to the 18-hole Tanunda Pines Golf Course, the property boasts panoramic views across the Barossa Ranges.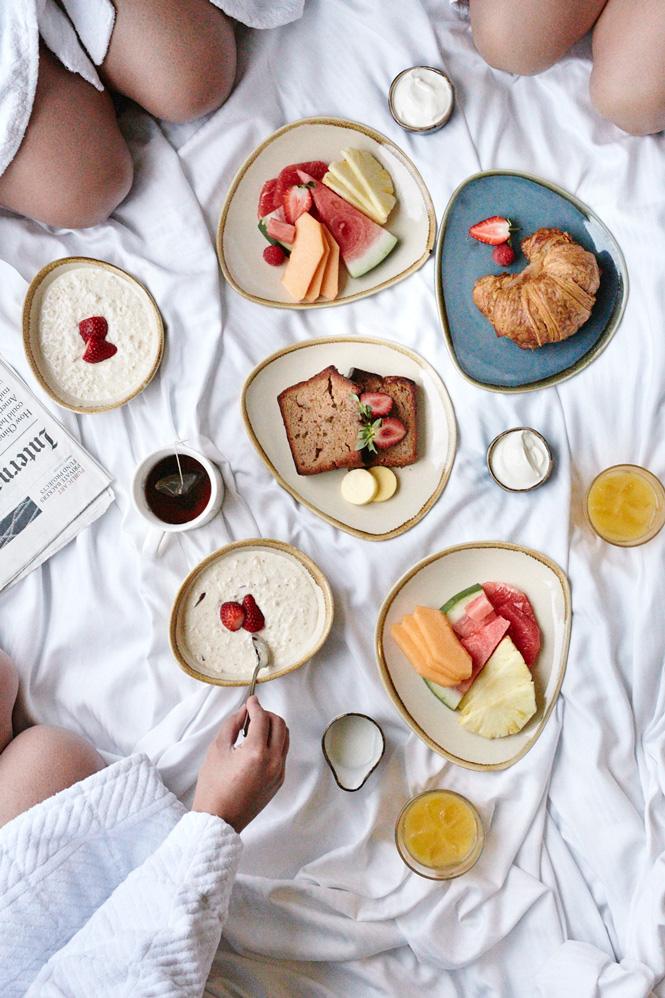 As we arrived late at night, we all had the munchies and ordered room service before tucking ourselves into the cosy beds for the night. We arose to a foggy morning in the valley, and then breakfast club assembled! With myself, Chloe (@chloe_t), Clarice (@brigadeirochoc), and Lichi Pan (@lichipan) all piled into Mel's (@thetiafox) bed for a cosy girl's breakfast in bed. Room service menu for breakfast was pretty good with banana bread, muesli and fruits.
Before too long we were picked up in the Barossa's only Hop On Hop Off tourist bus, Barossa Explorer. With a ticket valid for 24 hours, you can plan your own itinerary and visit the wineries and icons at your own pace. With a stop at the Novotel, why would you stay anywhere else really? We took the bus to the Angaston Farmers Market where we were treated to a tour lead by Saskia Beer's daughter (Maggie Beer's granddaughter for those playing along at home).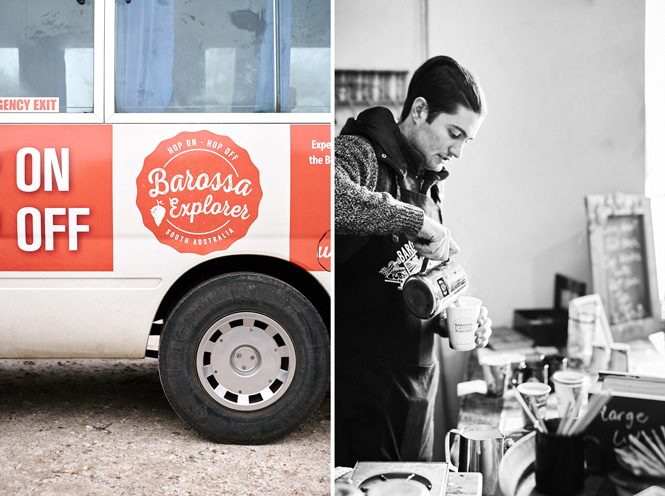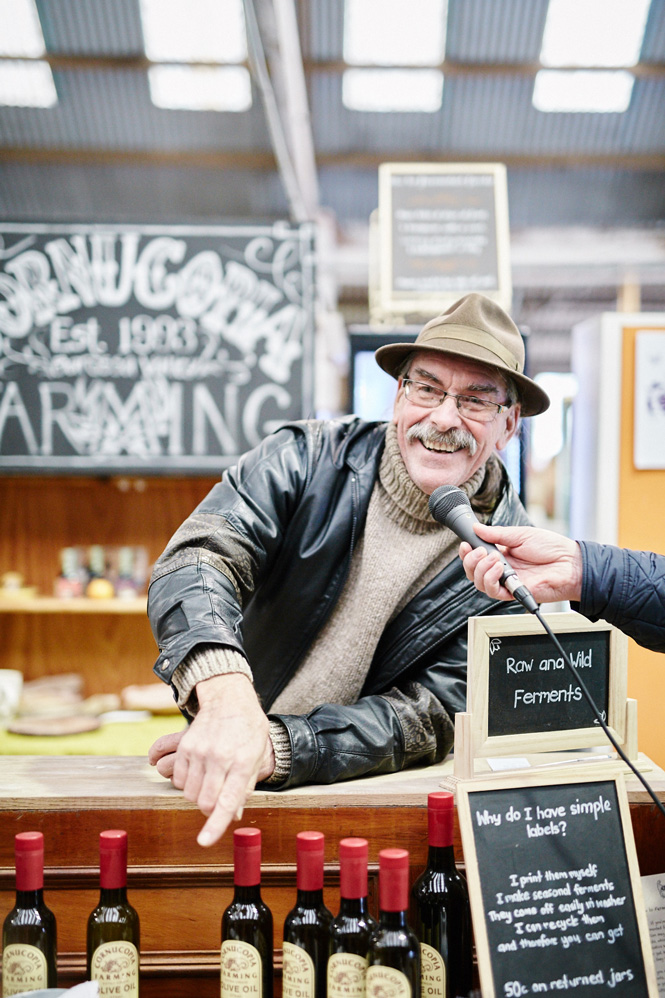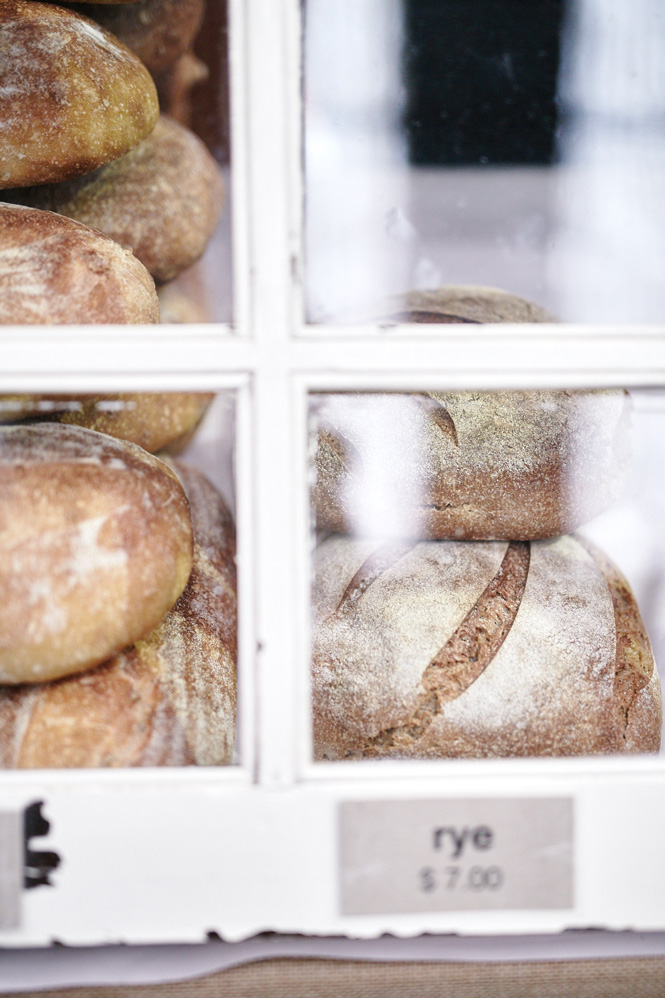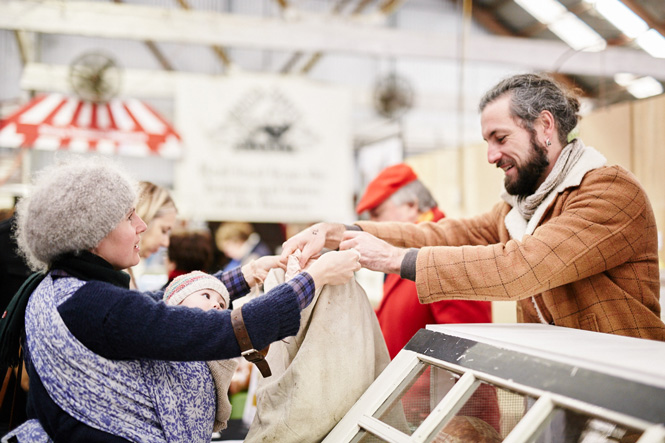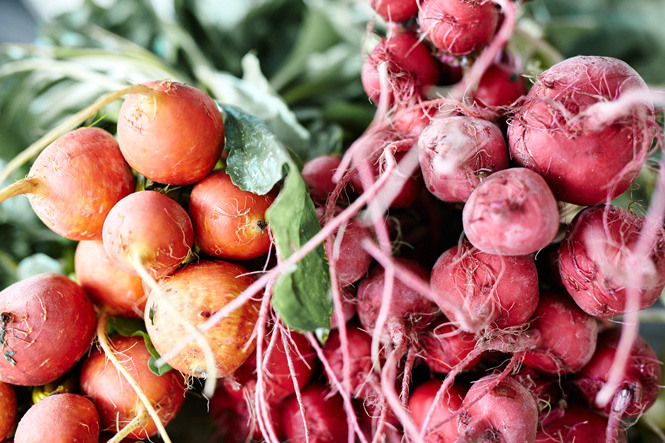 The Angaston Farmers Market is open every Saturday from 7:30-11:30am, located undercover in the Vintners Sheds. A great spot to pick up lots of quality produce, including Jersey milk, Swedish pastries, artisan bread, a mind blowing chai tea blend and so much more! Get there early to enjoy sampling your way around each stall, and come with an empty stomach.
We were then treated to a cooking demonstration and lunch lead by the lady herself, Saskia Beer. As an artisan food producer, cook and food educator, Saskia Beer has been collaborating with the Novotel's in house restaurant, The Cellar Kitchen by engaging local provedores, growers and farmers as produce partners, enabling The Cellar Kitchen to serve up an authentic Barossa Valley experience that is seasonal and references the long standing food traditions of the region. It was a pleasure to be able to meet her, and have her cook lunch just for us.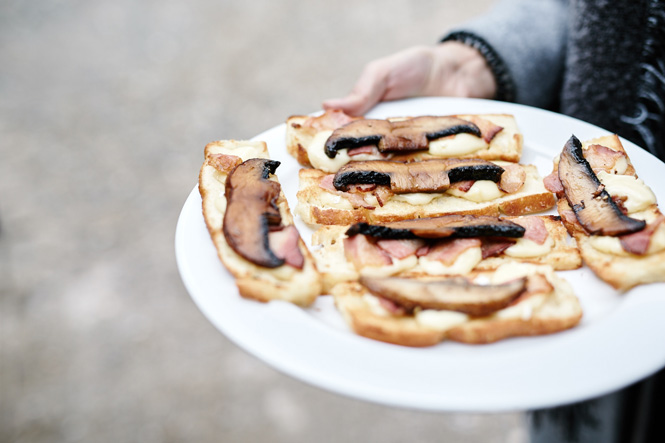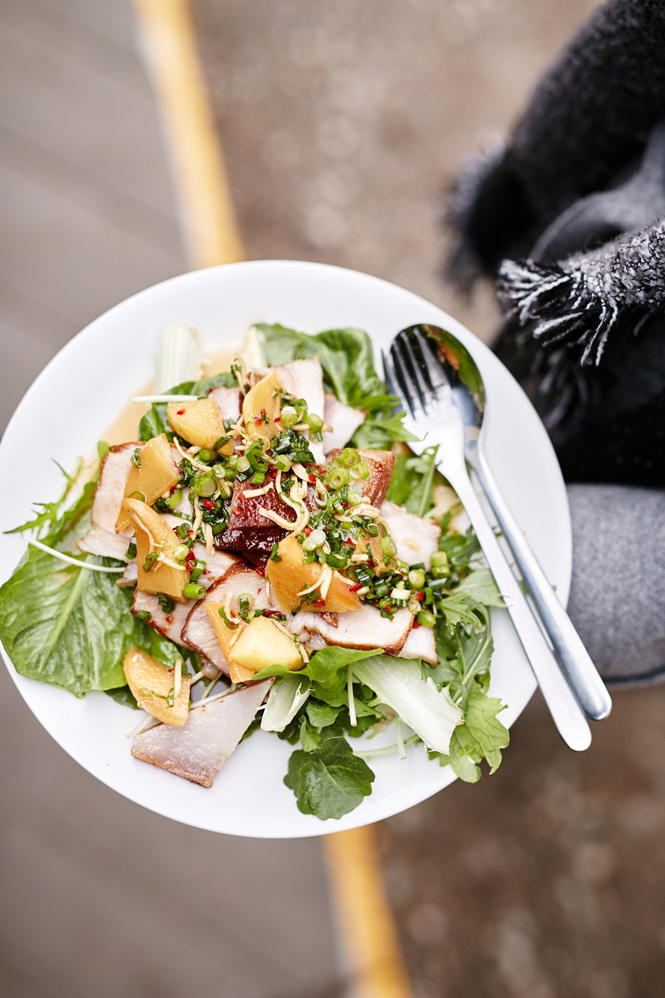 Saskia whipped up a great array of dishes using the local produce, prepared simply but bursting with flavour. With some of my favourites being the Berkshire pork and the mushroom, and triple cream brie crostini.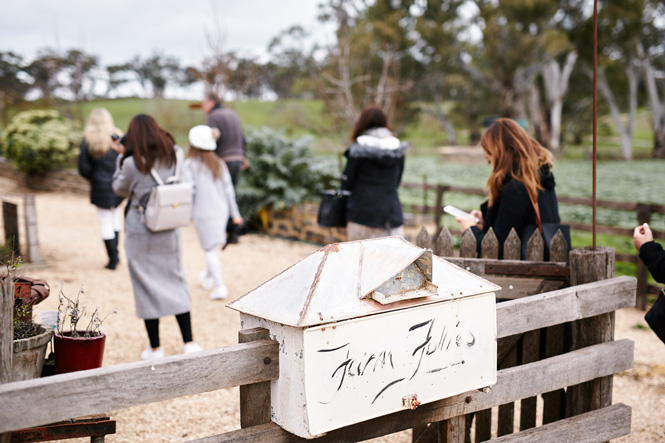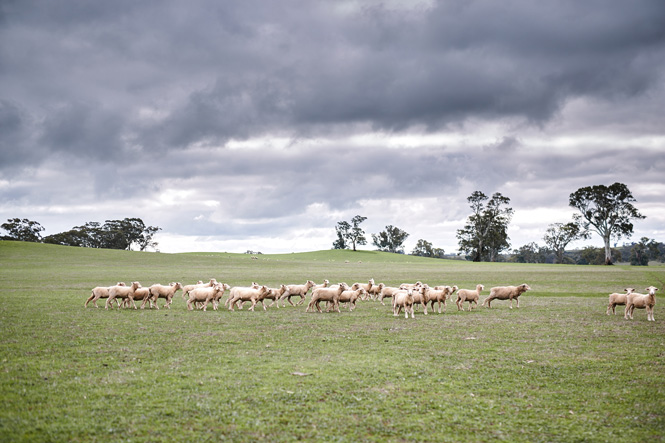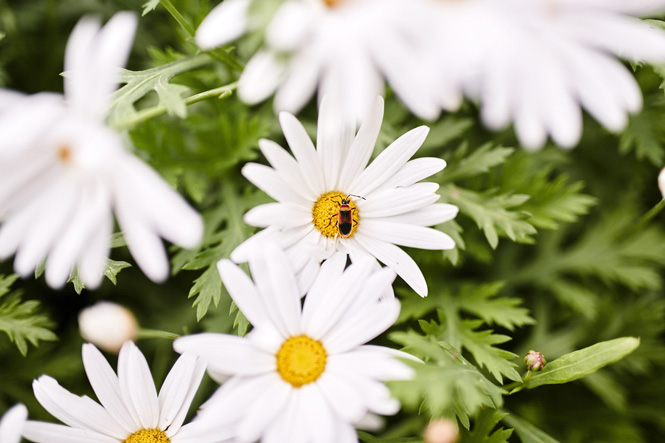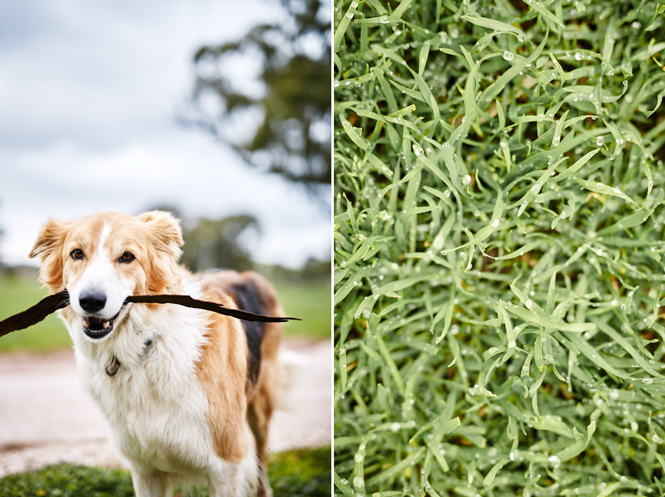 Once we rolled out the door, we were whisked off to Huttonvale Farm.The Farm has been part of a mixed farming business in the Angas family since 1843. The current custodians, Jan and John Angas (6th generation), have a philosophy of a sustainable farming program for all their produce. With over 160 years of knowledge of their land filtering through, from generation to generation their kitchen table is laden with home produce including wine, lamb, vegetables and artisan chutney. John and one of their sons Stuart took us on a tour of the farm, and showed us where they raise their tasty Peking ducks!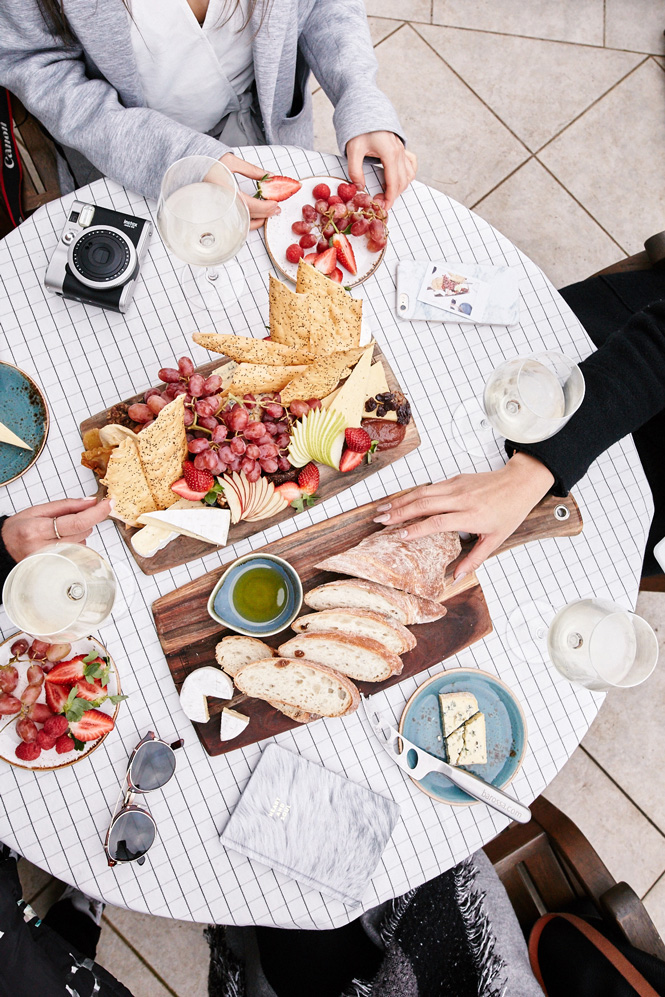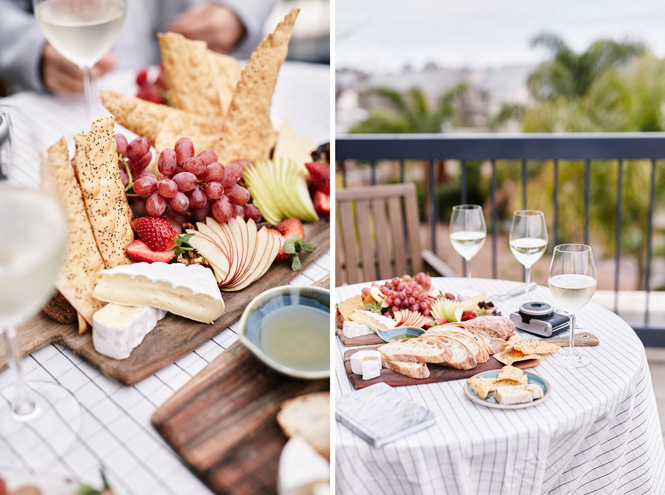 We arrived back at the hotel and ate our way through the most gorgeous cheeseboard on the deck, taking in the views of the Barossa Valley. From the deck of The Cellar Kitchen, we could see the hotel's outdoor facilities are available, including tennis courts, basketball court, volleyball court, giant outdoor chess set, walking trail, outdoor heated swimming pool and gym. If only it was a bit warmer we could have enjoyed a dip in the pool.
There was time to rest and digest before heading to dinner at the in house restaurant at the Novotel, The Cellar Kitchen. After an extensive refurbishment, the complete interior redesign of The Cellar Kitchen Restaurant and Bar (previously Harrys Restaurant and Bar), supports its inspired 'paddock to plate' food philosophy. Taking design cues from Saskia's food philosophy, the restaurants décor incorporates market like characteristics with a relaxed garden feel. Fitted out with a Charcuterie section and fresh vegetable and herb displays, the produce is positioned as the hero of the restaurant. The space is styled with natural materials including exposed steel edgings, stone bench tops and timber furnishings. The central fireplace adds a touch of warmth to the space, whilst the Terrace Lounge offers unparalleled views over the Barossa Valley hillside. Working alongside Novotel's chefs and kitchen team, Saskia has developed a winter menu that gives guests a taste of the true Barossa Valley.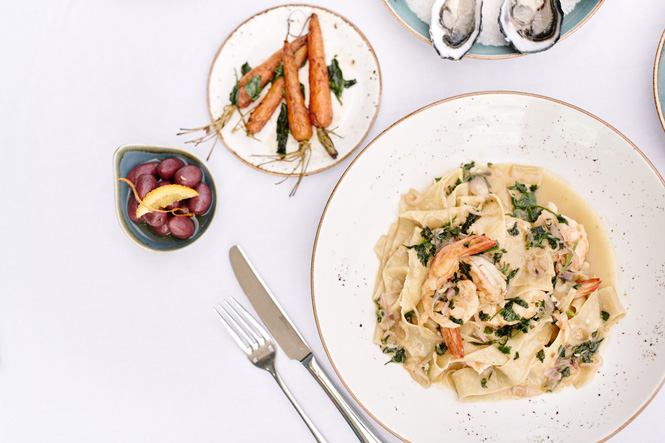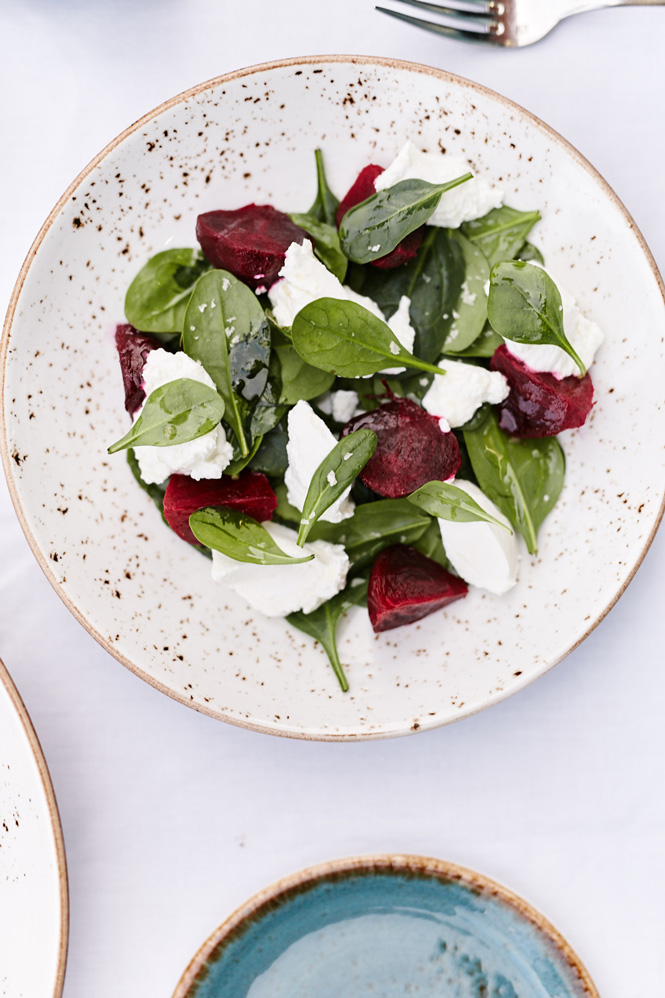 After spending the afternoon with Saskia, I was keen to try absolutely everything on the menu. Decisions had to be made as I'm not capable of eating everything on the menu. Whilst Saskia's free range chicken, mushroom and bacon pie sounded truly amazing, at the end of the day my heart (and tastebuds) were won over by Spencer Gulf prawns with herb and lemon button and hand made pasta. Like seriously, I could have eaten that dish for breakfast, lunch and dinner. I was gutted it wasn't on the room service menu, as I would have ordered another sneaky serve of it!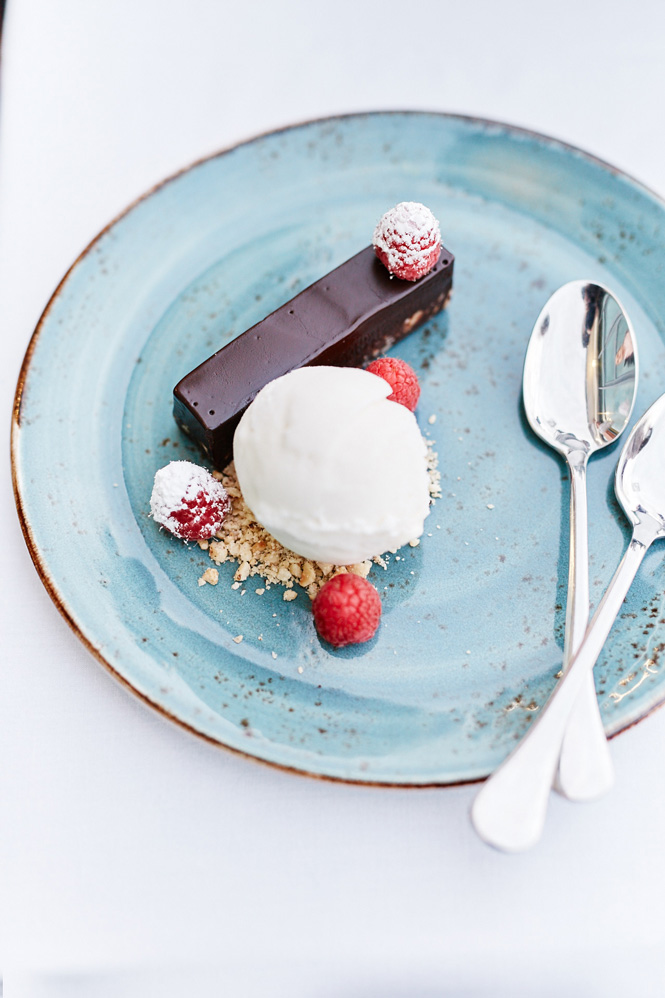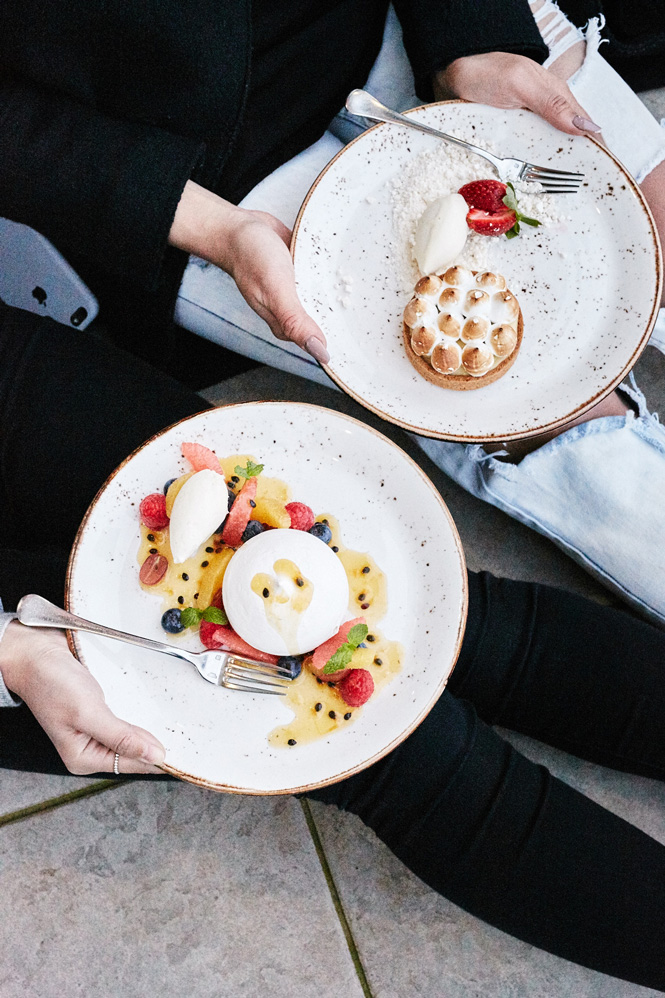 Their dessert selection was one of the hardest decisions, but why not order one of everything! My favourites were the lemon meringue tart and the passionfruit pavlova.
An early night to bed (well for most, unlike Chloe and myself who always seem to stay up working till the early hours of the morning!). With the alarm blaring at 5am, there aren't many things I'll be springing out of bed for at that time, but hot air ballooning was on the cards, so I was up and out of bed with excitement.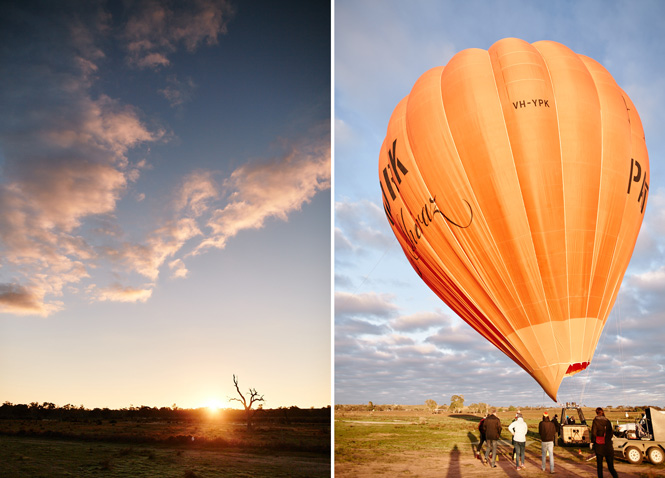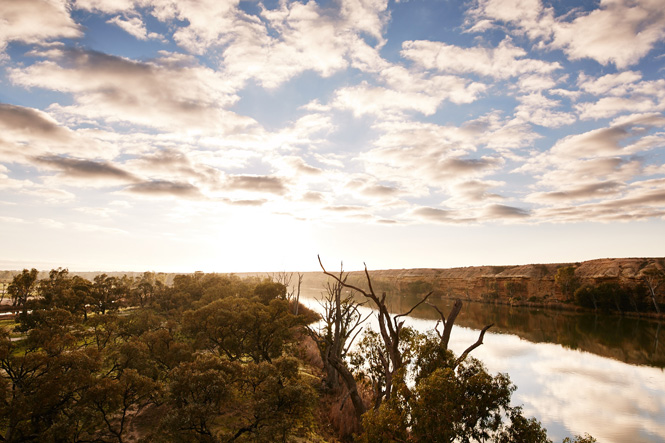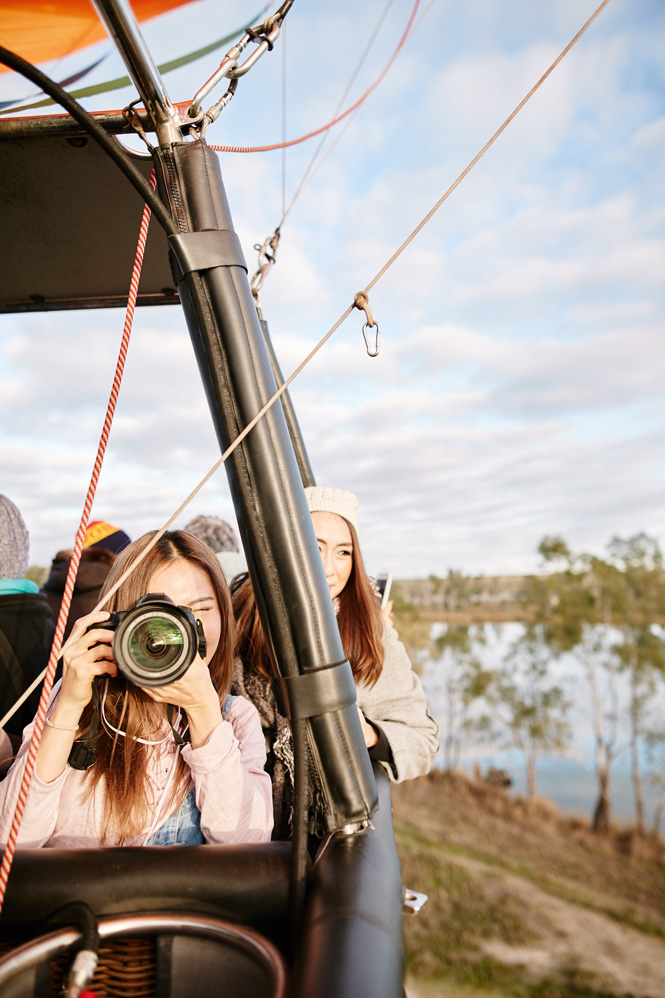 Thanks to the guys at Barossa Valley Ballooning, we were treated to breathtaking views as we floated high above the ground. We enjoyed the sun rise as we drifted over the Murray River in the world-famous wine region. It was peaceful and fun as we tried to take each other's photo. We floated back down to earth before enjoying a champagne breakfast back at The Cellar Kitchen.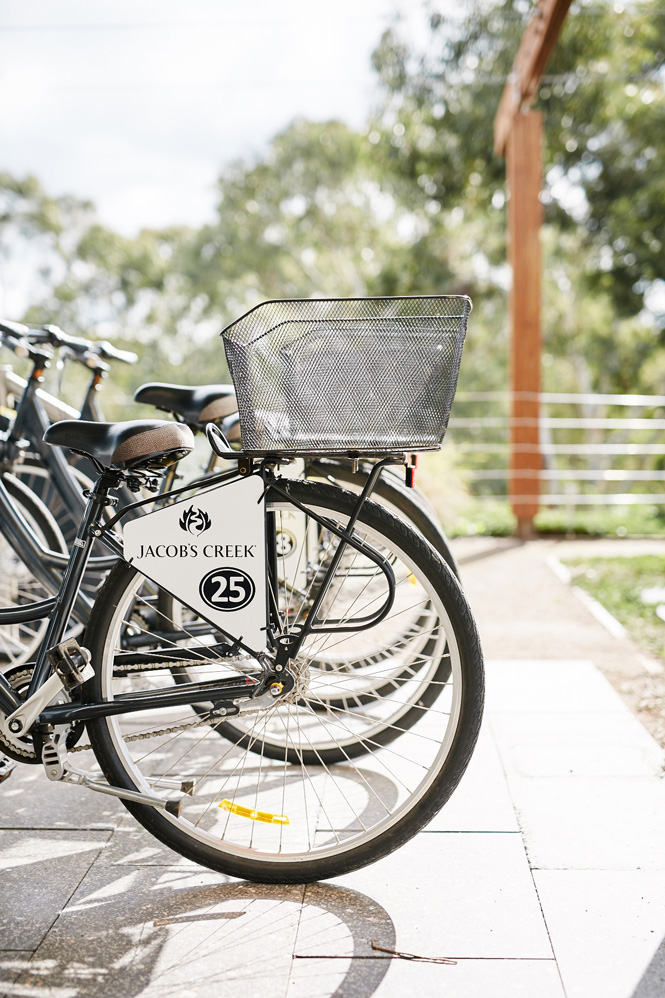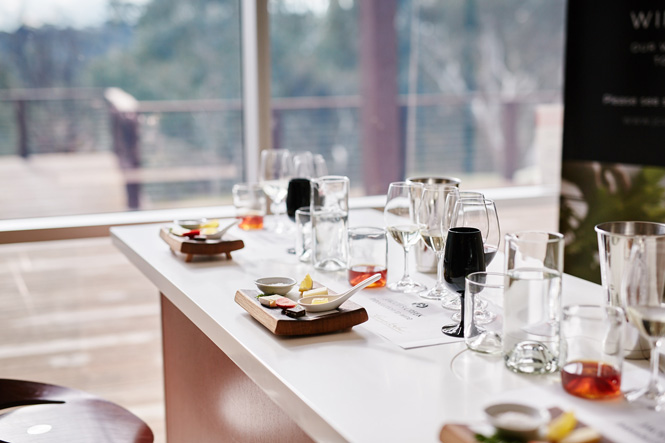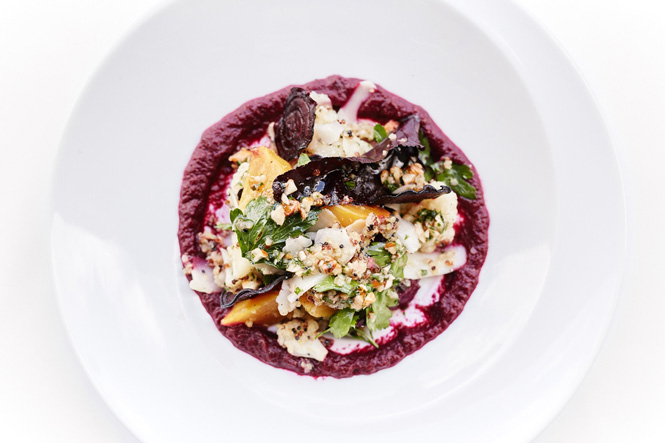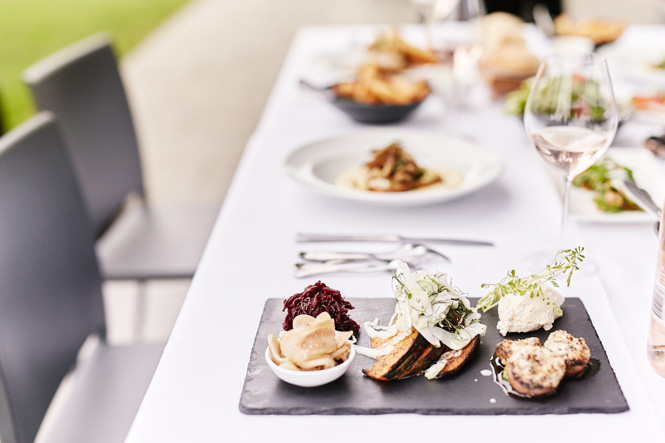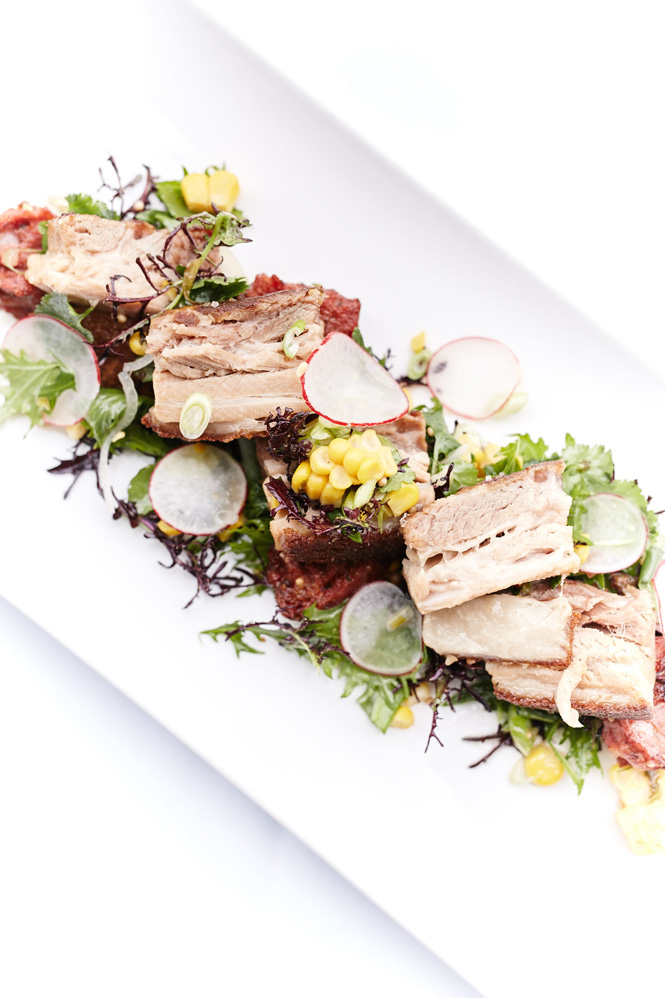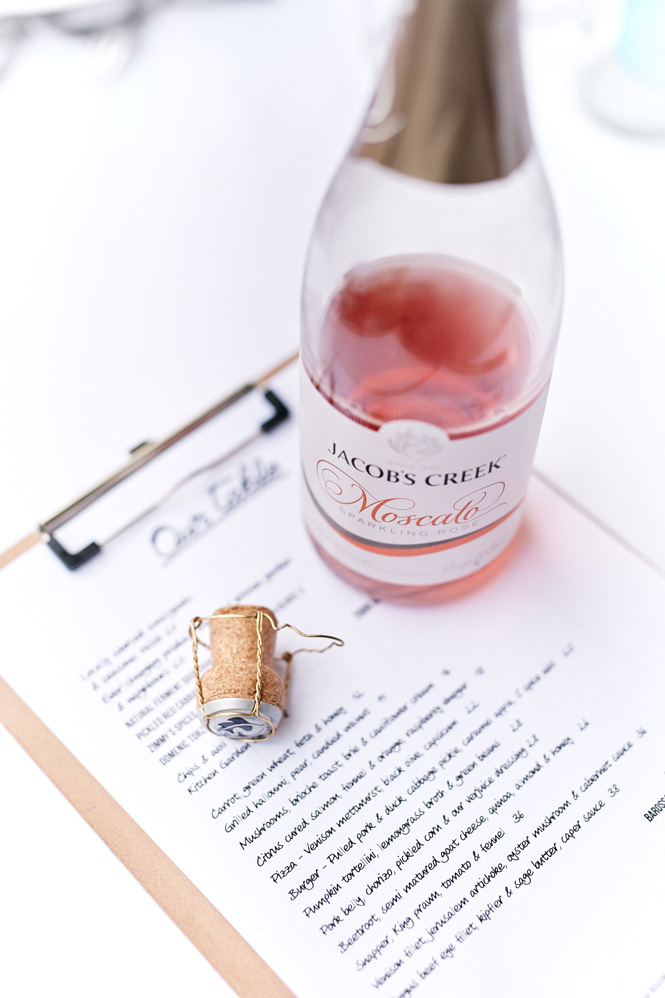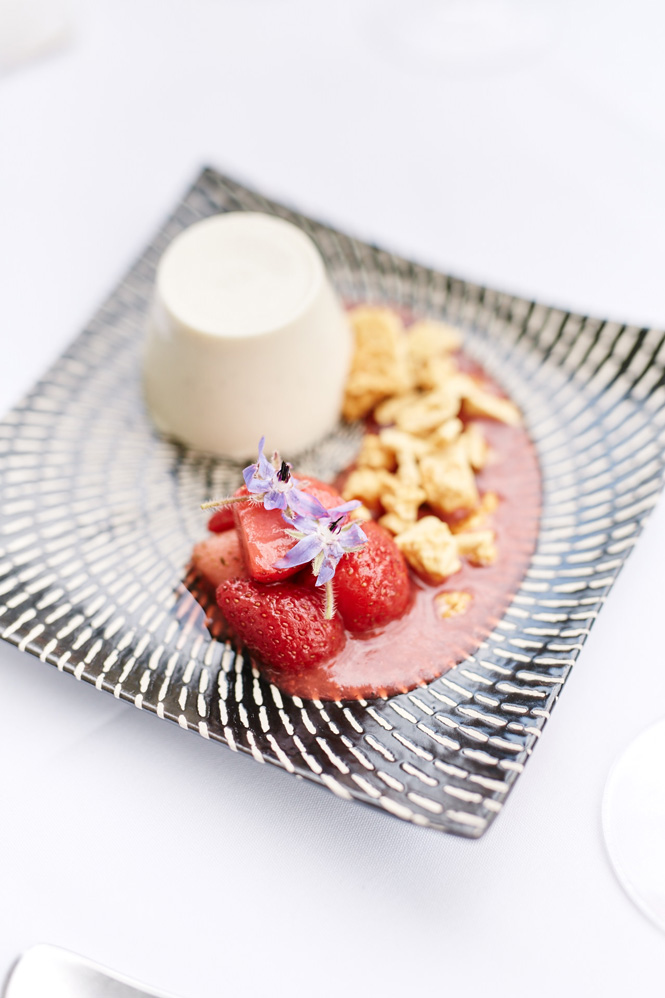 A few of us took some of the hotel bikes on a ride to Jacob's Creek Winery, located next door to the hotel, but still a leisurely fifteen or so minute ride (depending on how unfit you are!). It was a good way to get amongst the vines and get the appetite going again for lunch at the winery's restaurant Our Table. Jacob's Creek Winery was established in 1847, along the banks of Jacob's Creek, Johann Gramp planted his first vineyard. His vision was to create great tasting wines that reflect the true character of the grapes and the land. To this day we live and breathe this vision by producing wines that showcase how each grape variety expresses itself when shaped by the soil and the sun of Australia.
Great flavours coming out of the kitchen at the restaurant there, and if you are lucky enough, you may spot a kangaroo or two amongst the vines as you wine and dine away.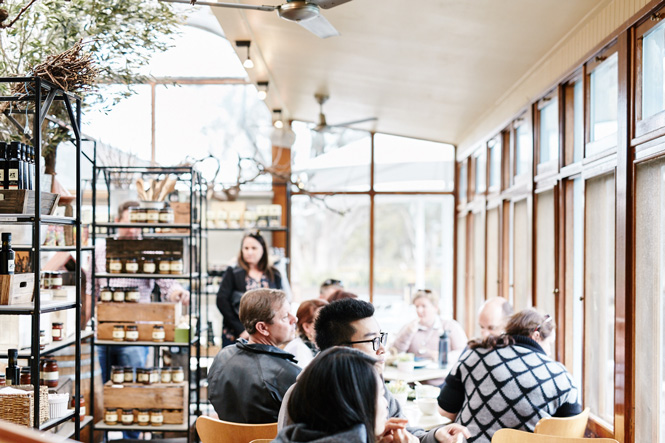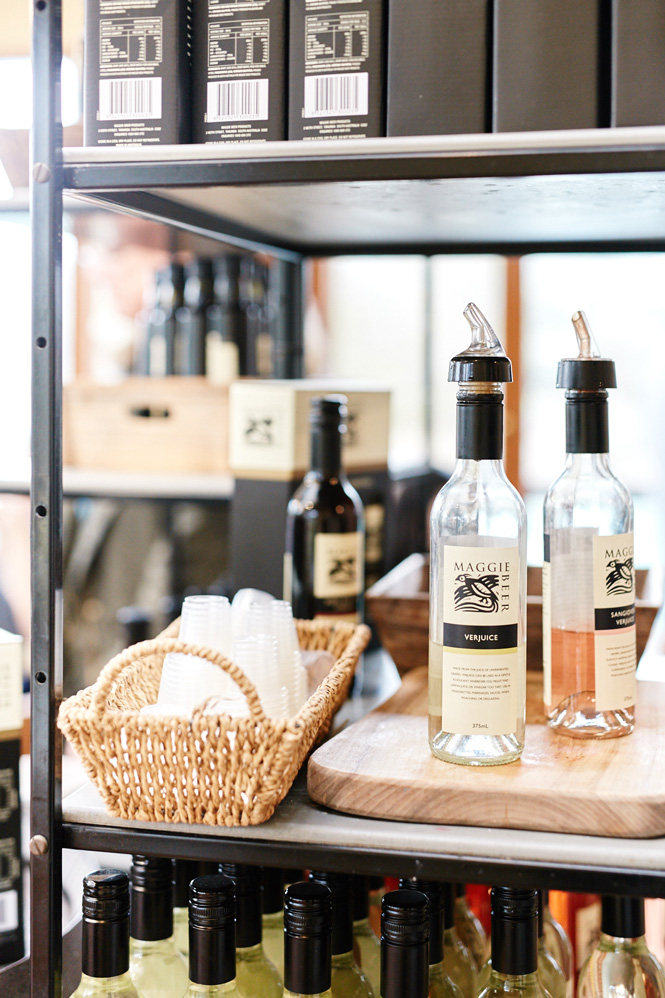 Lastly a visit to the Maggie Beer Farm shop, a place I've been busting to get to! Having been a long time fan of Maggie Beer, it was nice to see where she filmed the TV show The Cook and The Chef, and to try and resist buying all the products at the shop, including my favourite quince paste and the famous verjuice. Next time, I'll have to make time to pop in for lunch as well.
Thanks once again to the team at Accor Hotels, South Australian Tourism and my breakfast club girls for such an enjoyable and rememberable getaway to the Barossa Valley 🙂 Till next time!