Nature's Way Chocolate Chia Cups
I had so much fun creating a raw brownie with Nature's Way Flavoured Spirulina last month, I decided to try out one of Nature's Way Superfood's other products to see what magic I could create.
I've always enjoyed chocolate desserts. When browsing a desserts menu, I speed read to find the word chocolate. Most restaurants never fail to disappoint. When cooking desserts, I often gravitate towards chocolate based desserts too. So experimenting with Nature's Way Super Greens + Cacao seemed like a product with lots of possibilities.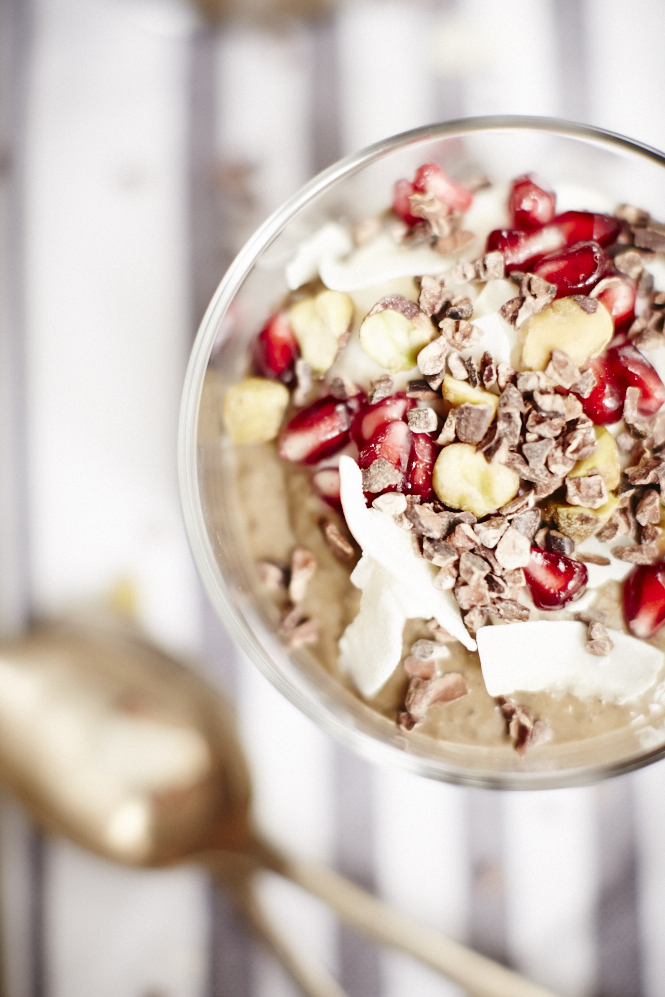 Since we are talking about superfoods, making a decadent chocolate fondant seemed a little wrong. I needed something a bit healthier and lighter. Nature's Way Super Greens + Cacao has a lovely cocoa smell, and colour; you wouldn't know it is packed with 14 nutrient dense super foods, and an antioxidant chocolate hit of raw cacao. Perfect for making a chocolate milkshake or a simple chocolate drink to get you through the afternoon by dissolving a tablespoon in a glass of water.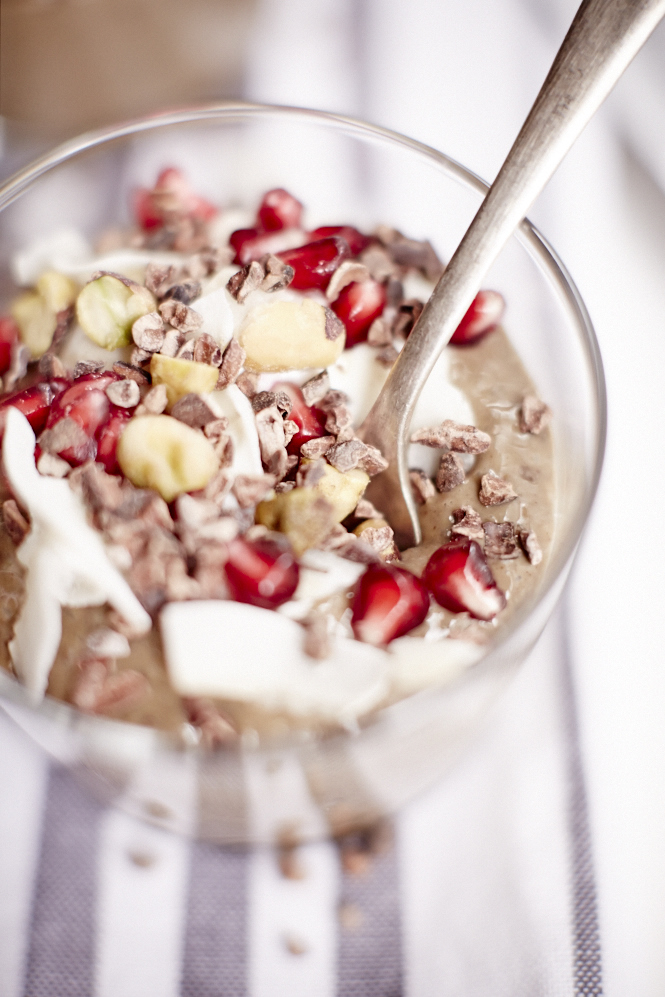 I decided to make these chocolate chia cups, a healthier version of a chocolate mousse as this product has no artificial colours, flavours or preservatives. They are decadent, and chocolately, but are full of antioxidants, probiotics, and essential vitamins and minerals. Being healthy never looked and tasted so good 😉 A perfect way to end a meal, or for a mid afternoon snack.
To find out all the information on Nature's Way Super Greens + Cacao, head to: http://www.naturesway.com.au/superfood/super-greens-cacao/
Greens + Cacao is available at Woolworths, Coles, My Chemist, Chemist Warehouse & Health 365.
Nature's Way Chocolate Chia Cups
Print Recipe
Ingredients
3 tbsp black chia seeds
1 cup milk
2 medjool dates
1 tbsp Nature's Way Super Greens + Cacao
To Serve
Greek yoghurt
Flaked coconut
Pomegranate Seeds
Chopped Pistachios
Cocoa Nibs
Instructions
Place the chia seeds and milk in a bowl and lightly whisk together. Cover and place in the fridge for 20-30 minutes, or until it becomes thicker. Whisk to loosen the chia mixture.

Place the chia mixture, along with the date and Nature's Way Super Greens + Cacao into a blender and blend until combined.

Divide the chia mixture into two serving glasses. Top with yoghurt, coconut, pomegranate, pistachios and cocoa nibs.