S'more Cupcakes
Just a reminder that RSPCA Cupcake day is on Monday! I've had grand plans for a cupcake design, but I'm not too sure if I'm going to get the time to actually pull it off. It's pretty crazy, I might just have to save it for another time. I have been busy making all kinds of other cupcakes in the mean time, including these s'more ones I made last week for a 11 lucky people last week. I say 11 as I only made 11, I didn't want to risk having 12 not tall enough ones, so I made 11 instead. I almost put a marshmallow in the middle of the batter, but resisted last moment. A delicious marshmallow frosting, nicely toasted with my favourite of all the kitchen gadgets, the blow torch.
I didn't end up tasting one, as I sacrificed mine to one of the production guys who gets giddy when I bring in baked treats. The moment he suck his teeth in, his shoulders dropped, and the smile on his face was a real kodak moment. There were a few people having food-gasams over these cupcakes, so it looks like I'll have to make them again and see what all the fuss is about.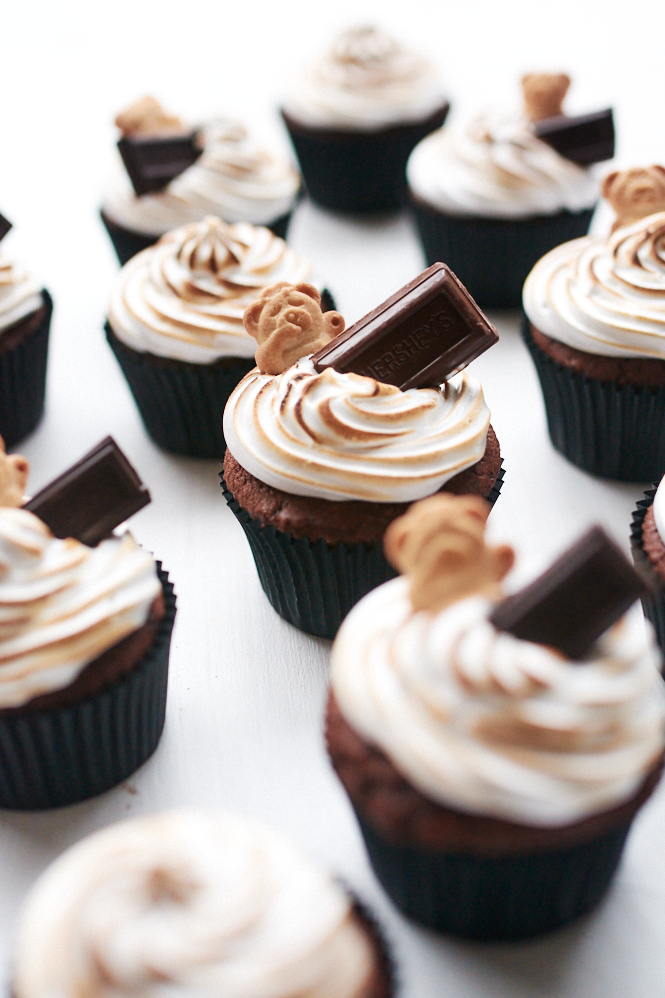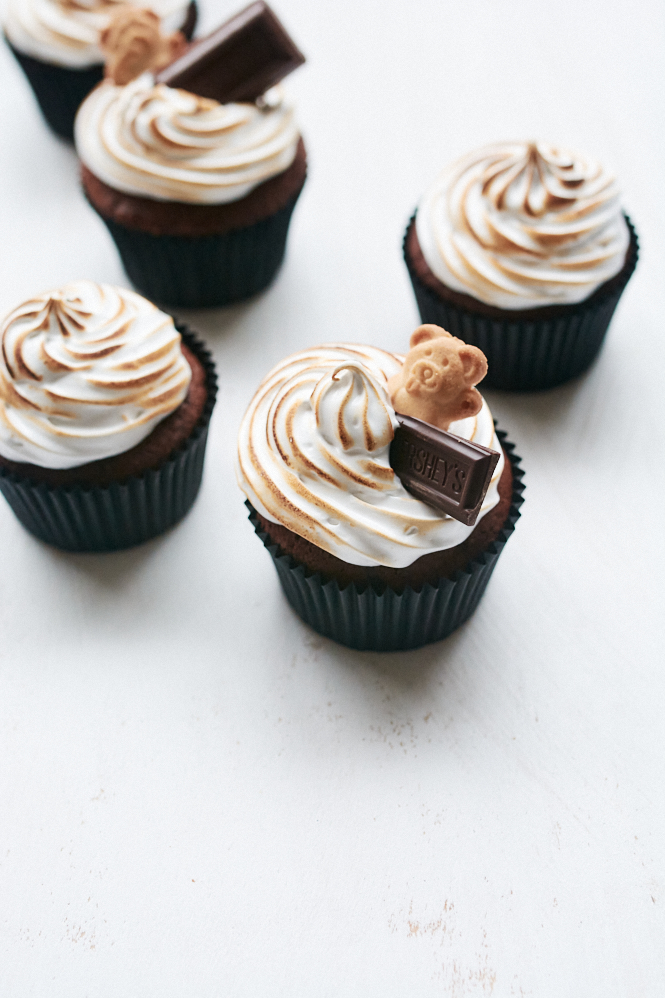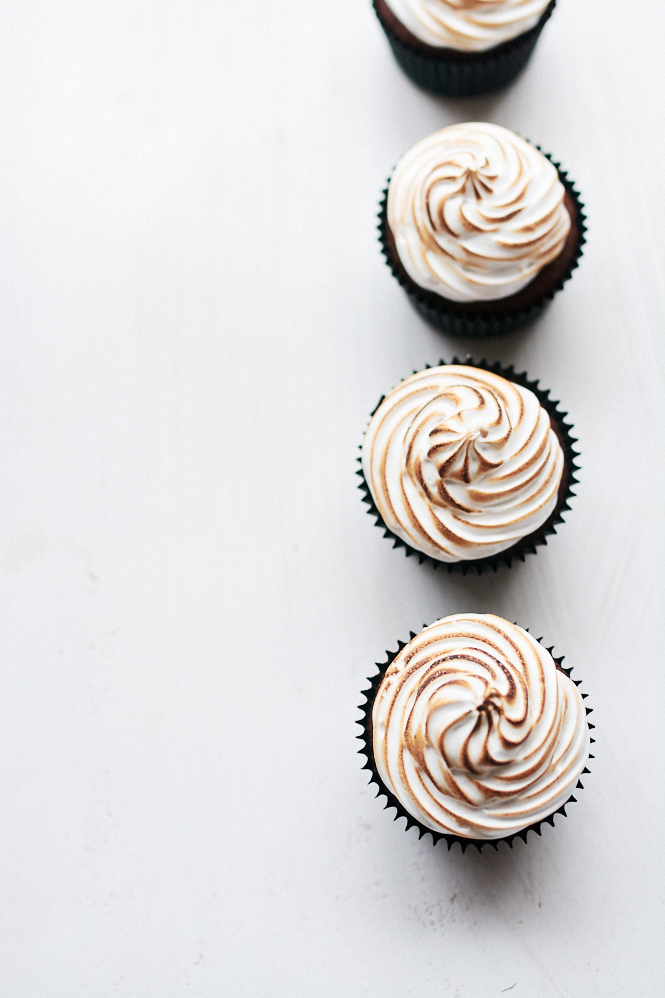 S'more Cupcakes
Iron Chef Shellie
240g butter (melted)
100g good quality chocolate (melted)
4 eggs
200g milk
2 teaspoon vanilla essence
240g caster sugar
240g self-raising flour
60g cocoa
2 teaspoon baking powder
Marshmallow Frosting
150g caster sugar
1 eggwhite
1 tsp cream of tartar
30g white marshmallows, chopped
Dark chocolate squares, to decorate
Tiny Teddies, to decorate
1. Preheat the oven to 180°C. Line a cupcake tin will 11 liners (12 if you really want to!)
2. Add melted butter and chocolate to the dry ingredients and mix until combined.
3. Evenly distribute the batter into the cupcake cases.
4. Bake in centre of pre-heated oven for 35-45 minutes or until a skewer inserted into the middle comes out clean. Cool on a wire rack until completely cool.
5. For the icing, whisk together sugar, eggwhite, cream of tartar and ¼ cup (60ml) water in a heatproof bowl. Place over a pan of simmering water (don't let the bowl touch the water) and whisk for 10 minutes or until doubled in volume. (Alternatively, whisk with electric beaters for 6-8 minutes.) Whisk in marshmallow, then transfer to an electric mixer and whisk for 10 minutes or until bowl is cool.
6. Pipe the marshmallow frosting on top of the cooled cupcakes. Lightly brown with a kitchen blow torch, and top each with a square of chocolate and tiny teddy.