Chocolate Chickpea Cookies
Nope, not a typo. These cookies have chickpeas in them. 
A WHOLE can of chickpeas. 
In fact these morsels are so damn easy to make, you'll probably never make cookies the same way again.
I like to add a little more peanut butter than the original recipe. I added a sprinkle of sea salt flakes as chocolate, peanuts and salt are one of the best combinations ever!
Don't let the thought of chickpeas put you off. You can't even taste them, they do however create a beautiful texture. The batter is so good you can even eat it raw! They are soft, and gooey, and it won't be the last time I use a tin a chickpeas to make awesome cookies. I took some to work to let a few people sample, and they also really liked them!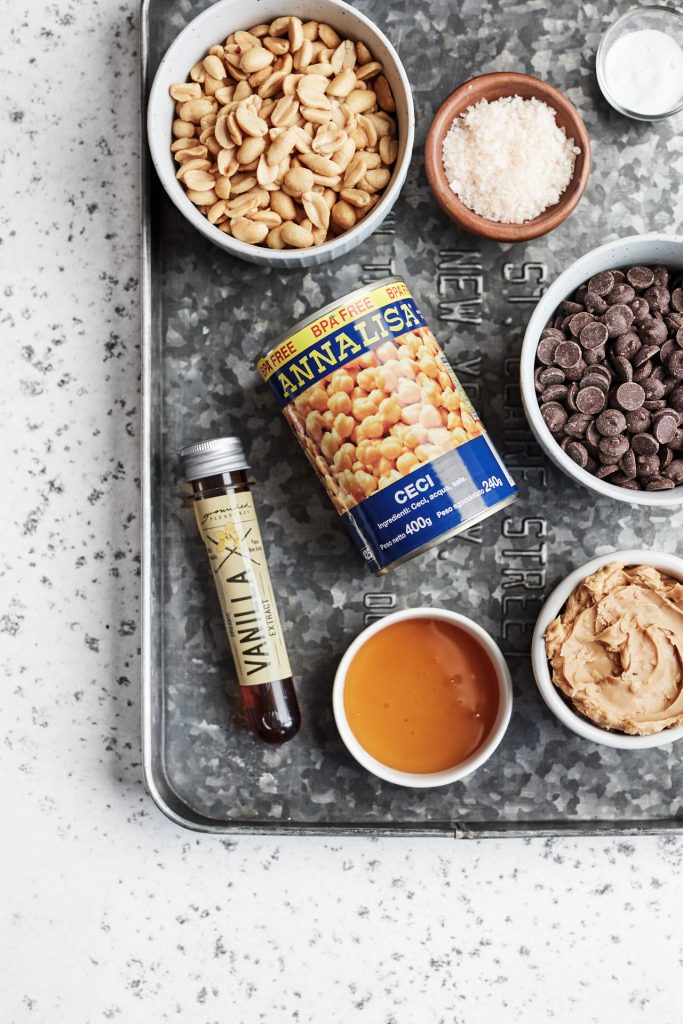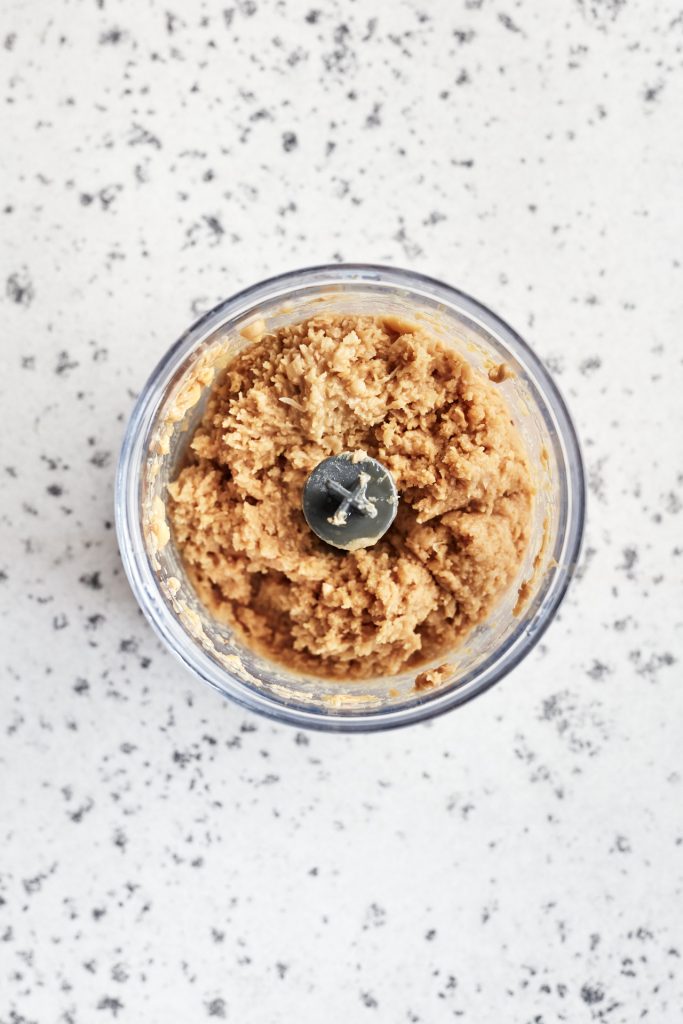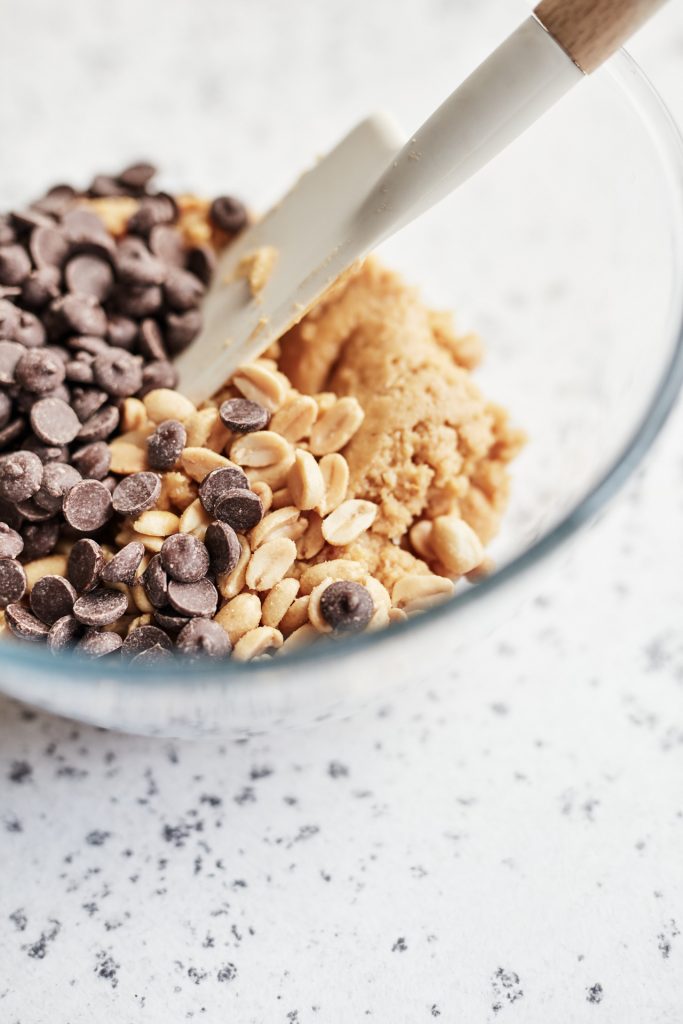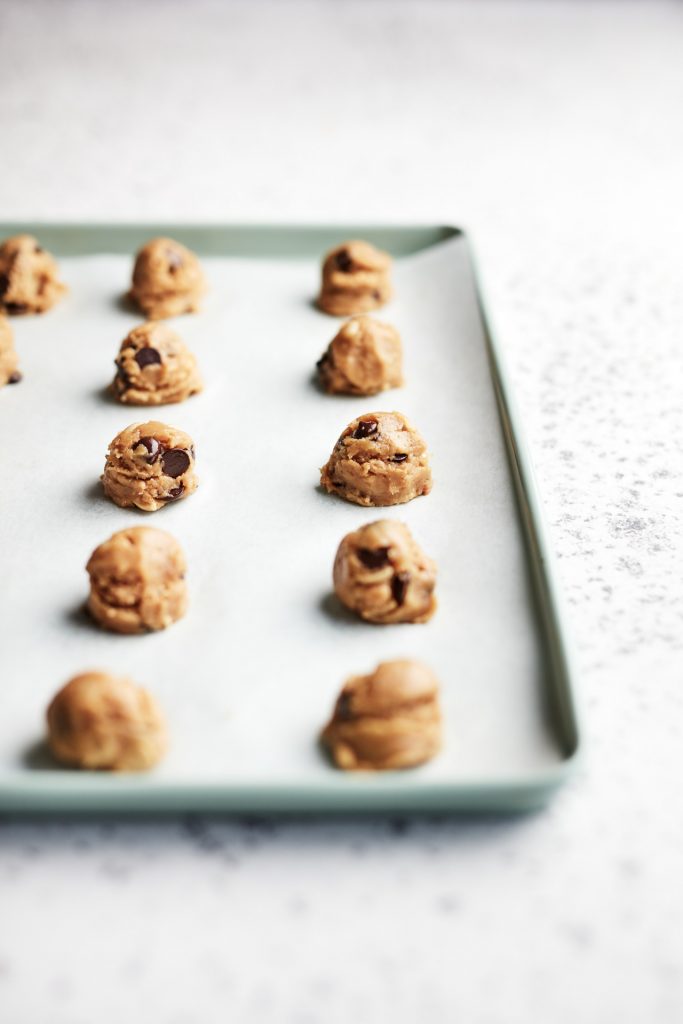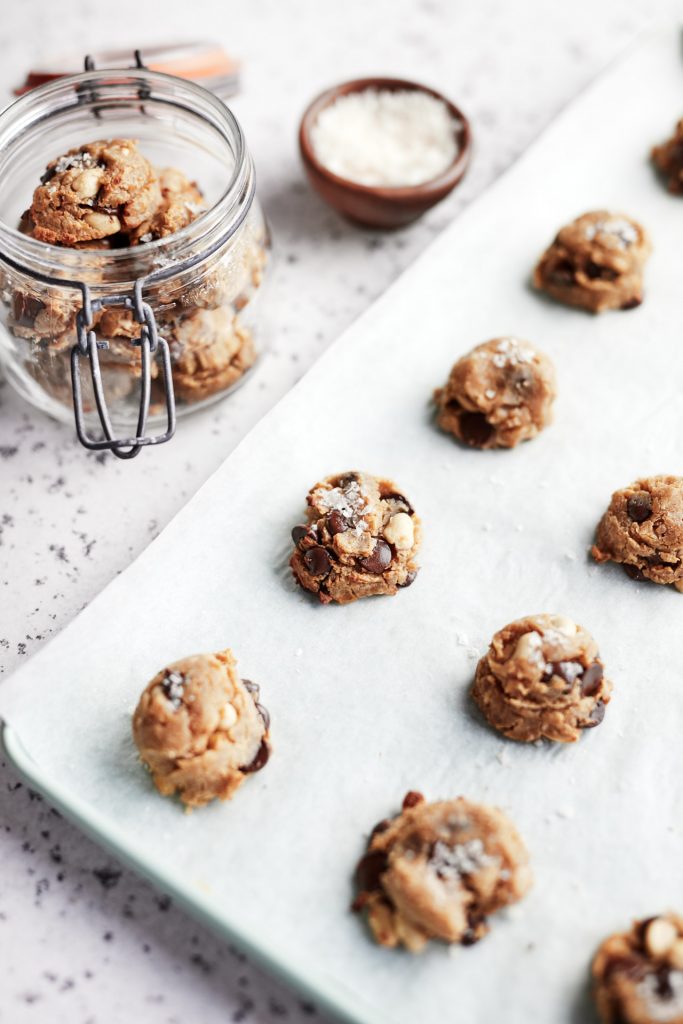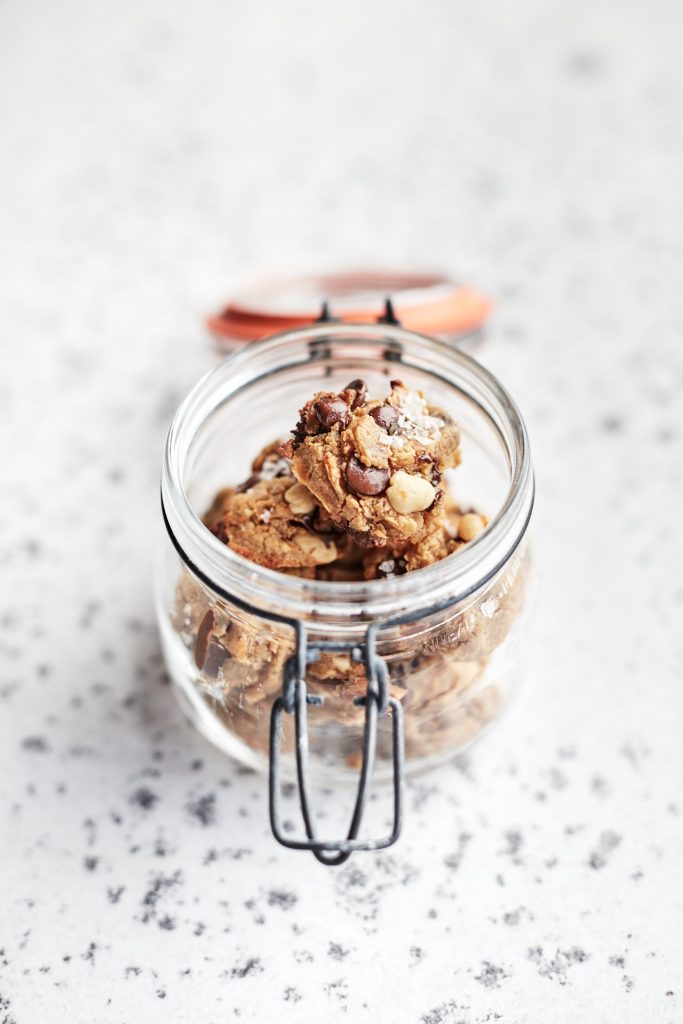 Chocolate Chickpea Cookies
Print Recipe
Ingredients
400g canned chickpeas (rinsed, drained and dried)
2 tsp vanilla extract
180g peanut butter (or nut butter)
40g honey
1 tsp baking powder
Pinch of salt
90g of dark chocolate chips
40g peanuts
Sea salt flakes to sprinkle
Instructions
Pre-heat oven to 180C (or 160C fan-forced). Line a baking tray with non-stick baking paper.

Combine all ingredients except for chocolate chips in a food processor or blender. Blend until mixture is sticky.

Transfer to a bowl and add in chocolate chips and peanuts.

Form the dough into small round balls and press down slightly. Sprinkle with sea salt flakes.

Bake in oven for 10 minutes. The balls will be very soft when you take them out of the oven, they will not set like normal cookies. Leave on tray to cool completely.

Store in an airtight container for up to a week at room temperature.