Chocolate Chickpea Cookies
"They are incredibly moreish, and to be honest, I'd prefer a batch of these over normal cookies!"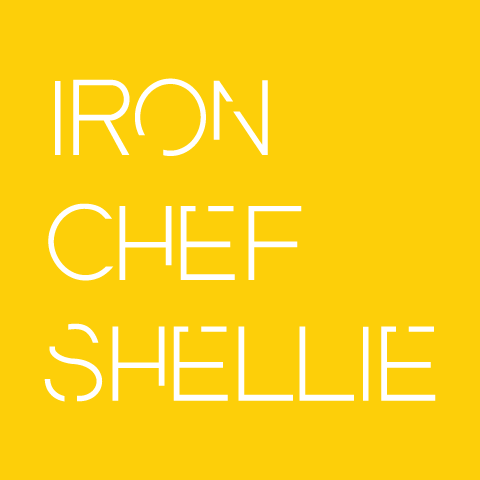 Chocolate Chickpea Cookies
Nope, not a typo. These cookies have chickpeas in them.
A WHOLE can of chickpeas.
In fact these morsels are so damn easy to make, you'll probably never make cookies the same way again.
They are grain free, and can be completely sugar free. The creator of the recipe says "by using 30 drops of Stevia and cacao nibs" instead of honey and chocolate chips. (Tanya, that's just for you! 😉 )
I added more peanut butter than the original recipe as I had two jars on their last legs I wanted to finish off. I added halved peanuts as well, and a sprinkle of sea salt flakes as chocolate, peanuts and salt are one of the best combinations ever!
Don't let the chickpeas put you off. You can't even taste them, but these cookies are SUPER addictive. They are soft, and gooey, and it won't be the last time I use a tin a chickpeas to make awesome cookies. I took some to work to let a few people sample, and they also really liked them


Chocolate Chickpea Cookies
texanerin.com

400g canned chickpeas (rinsed, drained and dried)
2 tsp vanilla extract
165g peanut butter (or nut butter) (I used 190g instead)
40g honey
1 tsp baking powder
Pinch of salt
90g of dark chocolate chips
40g peanuts
Sea salt flakes to sprinkle
1. Pre-heat oven to 180C (or 160C fan-forced)
2. Combine all ingredients except for chocolate chips in a food processor or blender. Blend until mixture is sticky.
3. Transfer to a bowl and add in chocolate chips and peanuts.
4. Form the dough into small round balls and press down slightly. Sprinkle with sea salt flakes.
5. Bake in oven for 10 minutes.
6. The balls will be very soft when you take them out of the oven, they will not set like normal cookies.
7. Store in an airtight container for up to a week at room temperature.
---
Like Like can lead to Love...
---
Also Recommended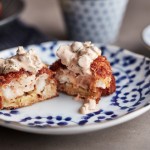 Dan Hong's Garlic Bread Prawn Toasts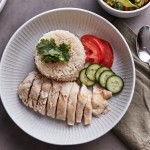 Thermomix Hainanese Chicken Rice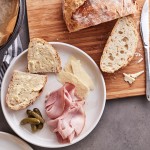 Adrian Richardson's No Knead Sourdough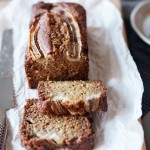 Banana Bread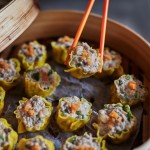 Siu Mai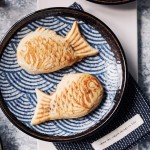 Taiyaki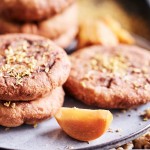 Fried Persimmon Cakes (Shi Zi Bing)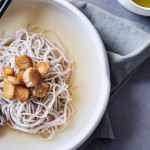 Vegan Scallops with Soba Noodles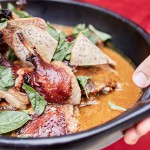 Duck Braised in Coconut