Oaty Chocolate Cookies
The first time I made these back in August 2008 I used a leftover Easter bunny. This time I've used a chopped up block of Old Gold dark chocolate, since I no longer receive Easter chocolates! 
A relatively easy recipe to put together to fill up your cookie jar for the week ahead!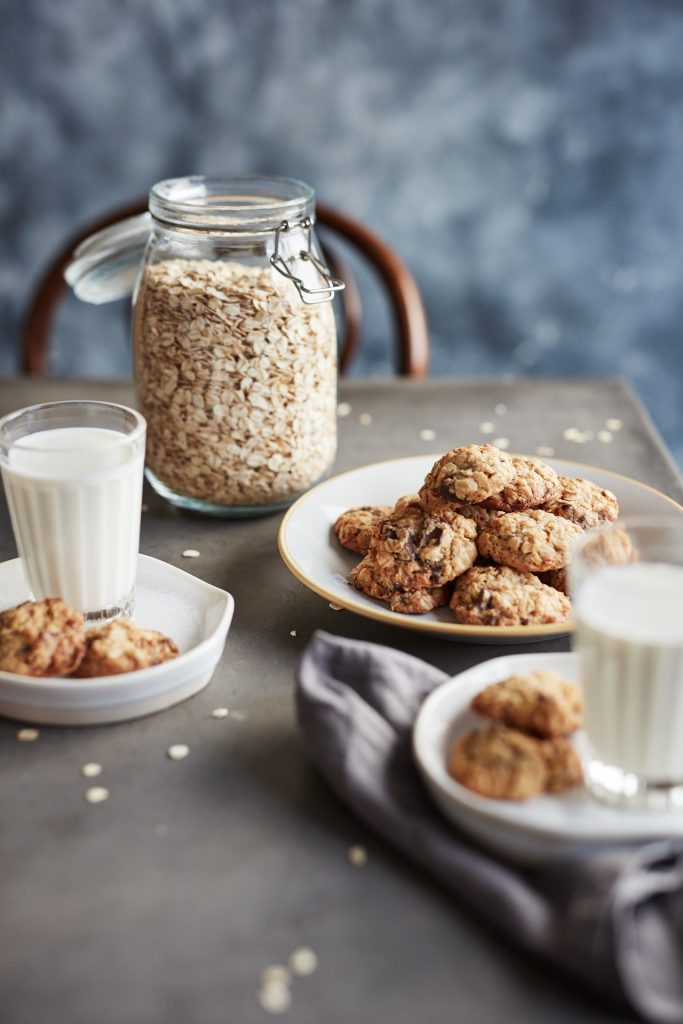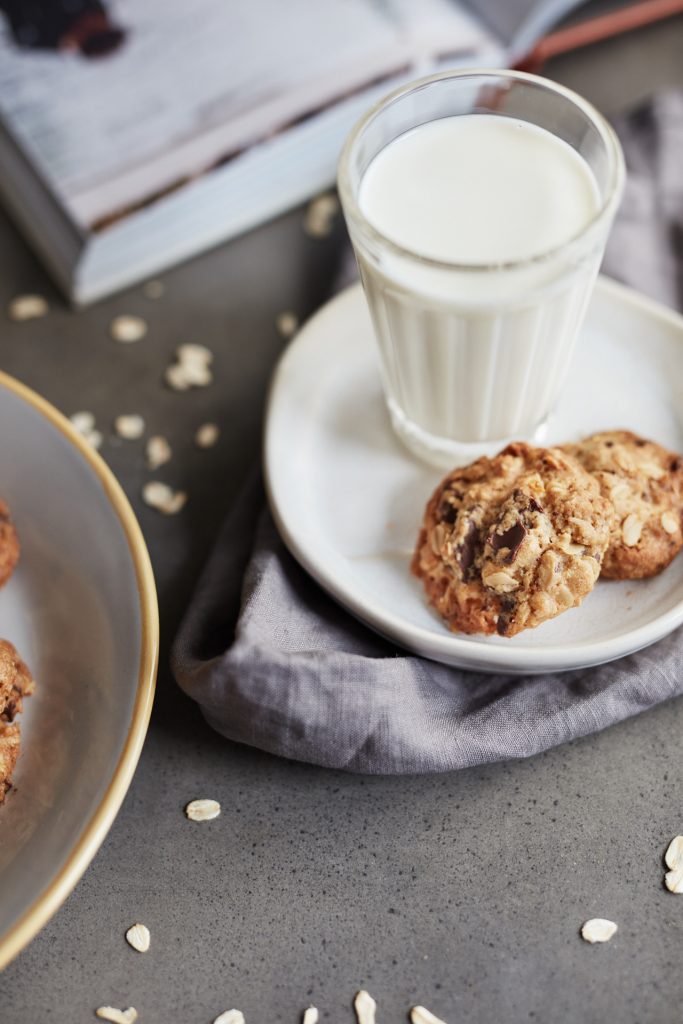 Oaty Chocolate Cookies
Print Recipe
Ingredients
150g unsalted butter, softened
190g brown sugar
1 egg
2 teaspoons vanilla extract
130g plain flour
1 teaspoon baking powder
230g rolled oats
180g dark chocolate, chopped
Instructions
Preheat oven to 180°C, line three large baking trays with baking paper.

Cream the butter and sugar together until fluffy and smooth.  Add the egg and vanilla extract and beat till smooth.  

Sift the flour, baking powder and salt into the bowl and mix lightly. 

Add the oats and choc chips and stir to combine.

Roll tablespoons of mixture into balls and place on the baking trays.  Flatten the balls with a fork dipped in flour.  

Bake the cookies for 10 minutes, or until pale golden if you like them to be soft and chewy and longer if you like them with a bit of crunch.  

Remove from the oven and cool on trays for 5 minutes before transferring them to a wire rack to cool completely.
Notes
Recipe by Bill Granger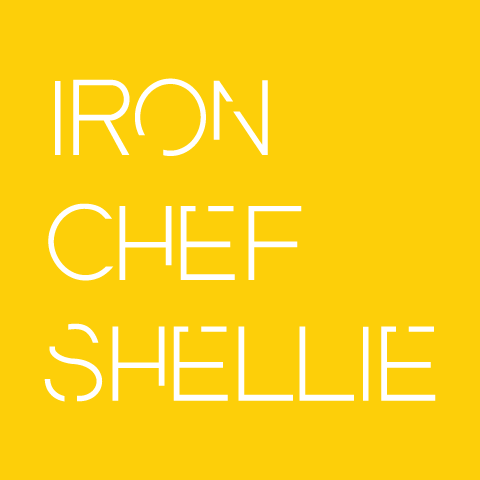 Post Updated 12 July 2020.