Pink Iced Vovo Cakes
"Vote for me in the Foodie Madness competition!"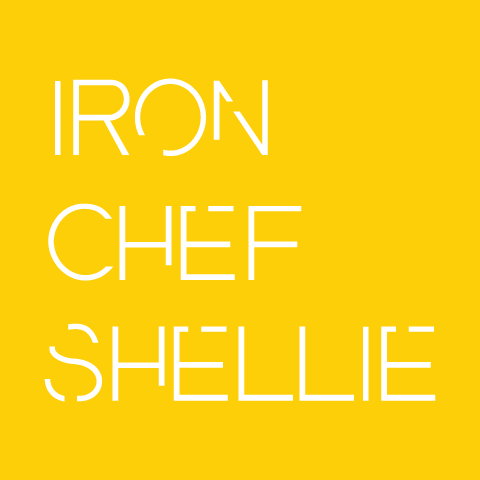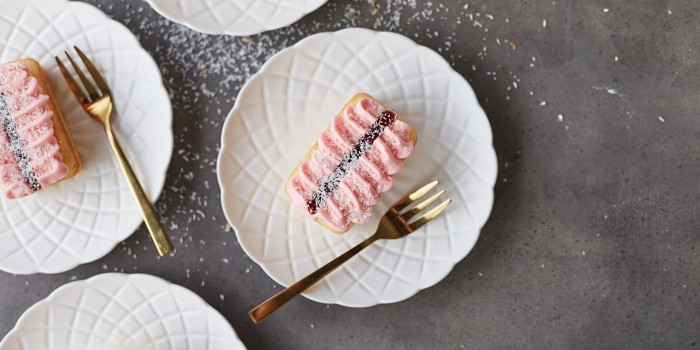 Pink Iced Vovo Cakes
I'm taking part in the Foodie Madness competition run by Accor Hotels. I'm representing Australia with my Pink Iced Vovo Cakes.
If you have a spare 3 seconds, please vote for me in the link below!
https://www.accorhotels.com/content/foodie-madness/index.en.shtml
Pink Iced Vovo Cakes
Vanilla Cake
190g unsalted butter, softened
190g caster sugar
190g self raising flour
½ tsp baking powder
3 eggs
½ tsp vanilla extract
To Decorate
600g icing sugar, sifted
300g unsalted butter, softened
1 tsp vanilla extract
Pink food colouring
¼ cup strawberry or raspberry jam
¼ cup desiccated coconut
1. Preheat the oven to 180°C / 160°C fan-forced.
2. Cream the butter and sugar together until it becomes pale in colour.
3. Lightly beat the eggs with vanilla extract.
4. Sift in the flour and baking powder. Fold together until it is all combined.
5. Place the mixture in to greased tins.
6. Bake in the oven for 15-20 minutes until golden brown and springs back when gently pressed. Once baked leave to cool for 30 minutes.
7. Trim the tops off the cakes with a bread knife to make them level.
8. To make the icing, beat the icing sugar and butter together, with vanilla extract and a few drops of pink colouring until smooth. 9. Add more colour if the colour isn't pink enough.
10. Fill a piping bag with a flat nozzle and pipe into ribbons onto the cakes.
11. Use a chopstick to make an indent in the icing, right down the middle of the cake.
12. Place the jam in a piping bag fitted with a medium sized plain nozzle. Pipe the jam down the indent you just made.
13. To finish, sprinkle the desiccated coconut all over the cakes.
---
Like Like can lead to Love...
---
Also Recommended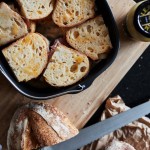 Croque Monsieur Bake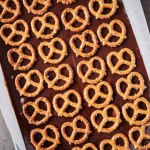 Salted Pretzel Brownies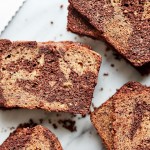 Banana and Chocolate Bread
Have You Met Maria?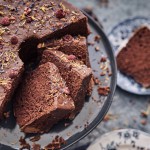 Chocolate Chiffon Cake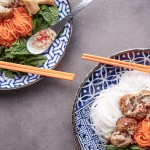 Ginger Pork Meatball Rice Vermicelli Bowls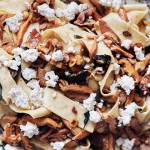 Pine Mushroom Pasta with Bacon & Sage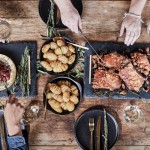 Daylesford Food Photography Workshop with Maxwell & Williams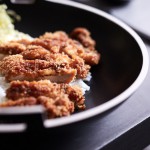 Chicken Tonkatsu
---
---
Shellie Froidevaux
All content on this site by Shellie Froidevaux, otherwise known as Iron Chef Shellie. Her skills include food styling in her kitchen studio, lifestyle and travel photography across Australia, restaurant photography on location, styling and shooting social media for her clients, recipe development with love and photography workshops for people with discerning tastes :)
---
Copyright Please
All images and content on this site are protected by copyright. Written permission is required from the author if you wish to use any material anywhere on this website. Please be nice, please respect my creative work and hard work.
&copy 2015 Shellie Froidevaux.