Lemongrass Chicken Banh Mi
Who doesn't love a banh mi!? Back in the height of lockdown, I made these delicious banh mis from The Woks of Life website, and I even tried making my own baguettes. Whilst the baguettes themselves weren't perfect, the filling was! I loved the sesame hit from the pickled carrots (I didn't have daikon), compared to my usual recipe of just pickling them. The chicken cooked on the BBQ provided a nice chargrilled flavour and a well balanced sandwich. Will be making again!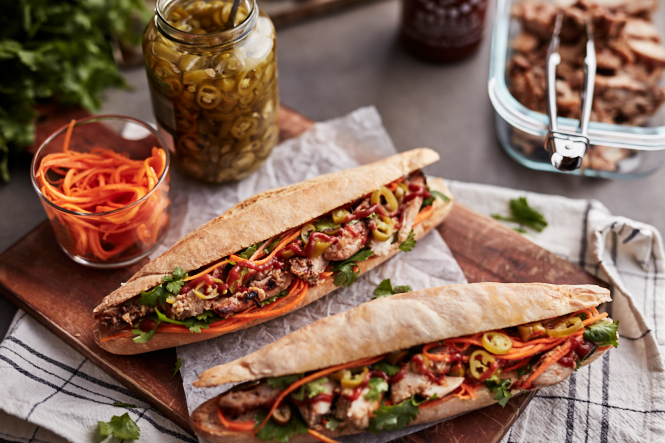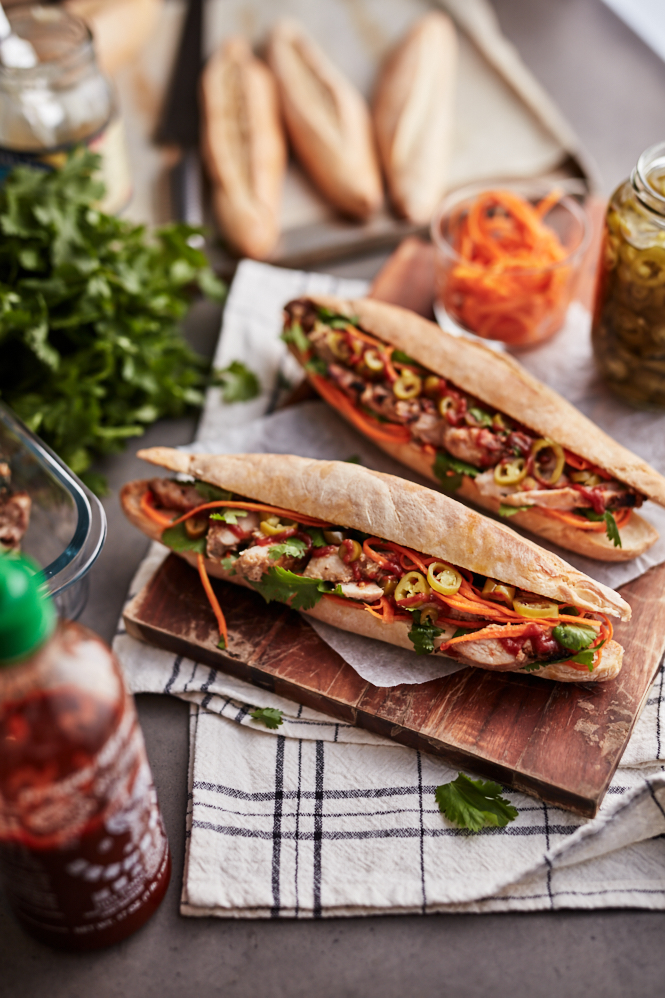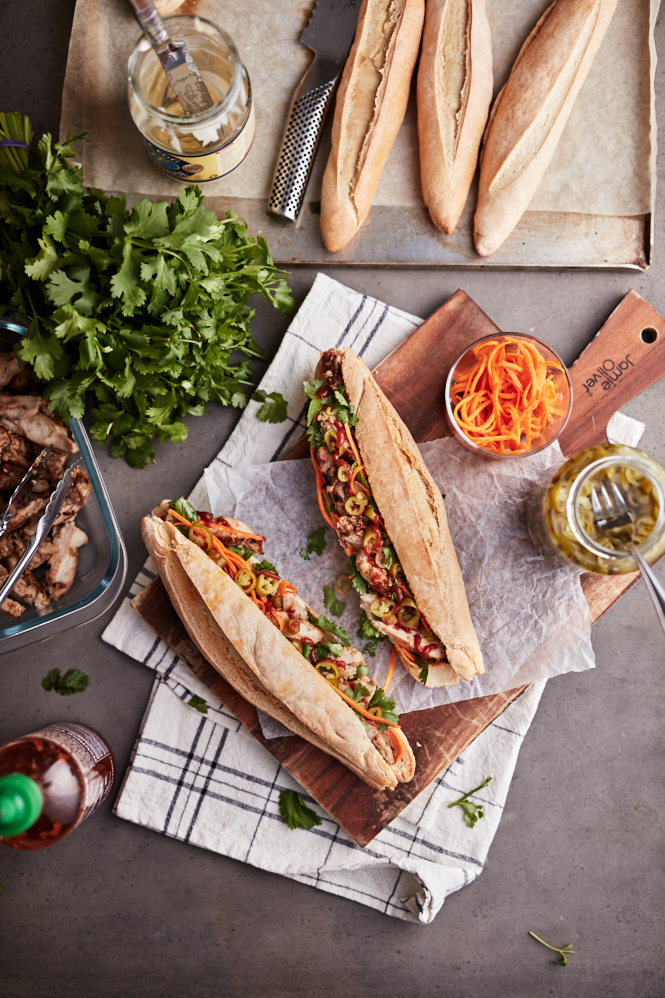 Lemongrass Chicken Banh Mi
Print Recipe
Ingredients
Carrot & daikon salad
1  carrots, julienned
1 cup daikon radish, julienned
1 tbsp sugar
½ tsp salt
3 tbsp rice wine vinegar
2 tsp sesame oil
Chicken & marinade
4 tbsp vegetable oil, divided
2 tbsp fish sauce
1 tbsp oyster sauce
½ tsp red pepper flakes
2 tsp sugar
2 shallots, peeled
3 cloves garlic
2 stalks fresh lemongrass, cut into pieces
2 tsp lime zest
6 boneless, skinless chicken thighs
To assemble the sandwiches
¼ cup mayonnaise
2 tsp Sriracha
1 tbsp lime juice
6 small baguettes or tiger rolles
¼ cup picked green chillies
1 cup coriander
Instructions
Start by preparing the carrot and daikon. Add the julienned carrots and daikon to a large bowl and toss in the sugar, salt, vinegar and sesame oil. Set aside for 1 hour, stirring occasionally.

Then prepare the chicken. In the bowl of a food processor, add 2 tablespoons oil, the fish sauce, oyster sauce, pepper flakes, sugar, shallots, garlic, lemongrass, and lime zest. Process until smooth. Add to a bowl, along with the chicken, and toss to coat the chicken in the marinade. Cover, transfer to the fridge, and marinate for 1-4 hours.

Heat the remaining 2 tablespoons oil in a 12-inch ovenproof skillet over medium-high heat. Sear the chicken for about 5 minutes on each side, or until cooked through. Set aside on a plate. 

To assemble the sandwiches, combine the mayonnaise, Sriracha, and lime juice.

Open up each piece of bread, and spread the sriracha mayonnaise on each side. Fill with the pickled carrots and daikon. Slice the cooked chicken, and add it to the sandwiches, along with sliced jalapeños and cilantro.