Adrian Richardson's No Knead Sourdough
I posted a couple of pictures of my results of this recipe and you guys went bonkers for it! I thought I'd share it on here too so it was easy for everyone to find. 
Now I'm not sure why sourdough is in the name, when there is no starter, levain, or float tests to be done here. You do need yeast for this bread to happen. It is much easier than sourdough as you combine the four ingredients in a bowl, cover and leave overnight. I've currently got my oven preheating to make another loaf. 
So, as long as you can find yourself some flour and yeast in these times, you'll be able to make these quick and easy bread! 
We enjoyed ours warm, lashings of butter, sliced heritage ham from J&R Forster Meats, a sharp cheddar and pickles. Simple but moorish.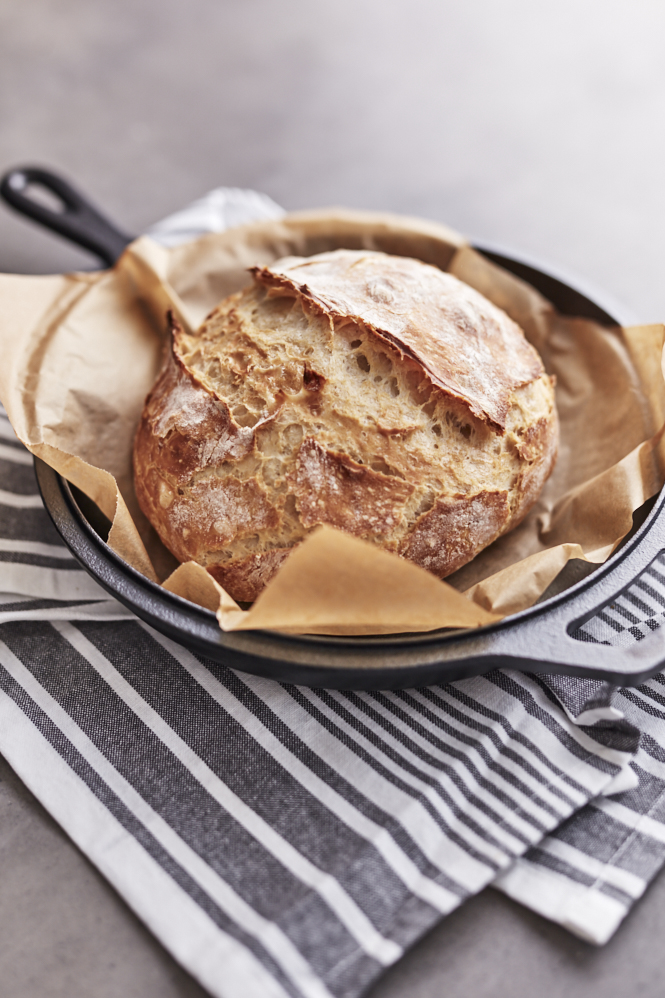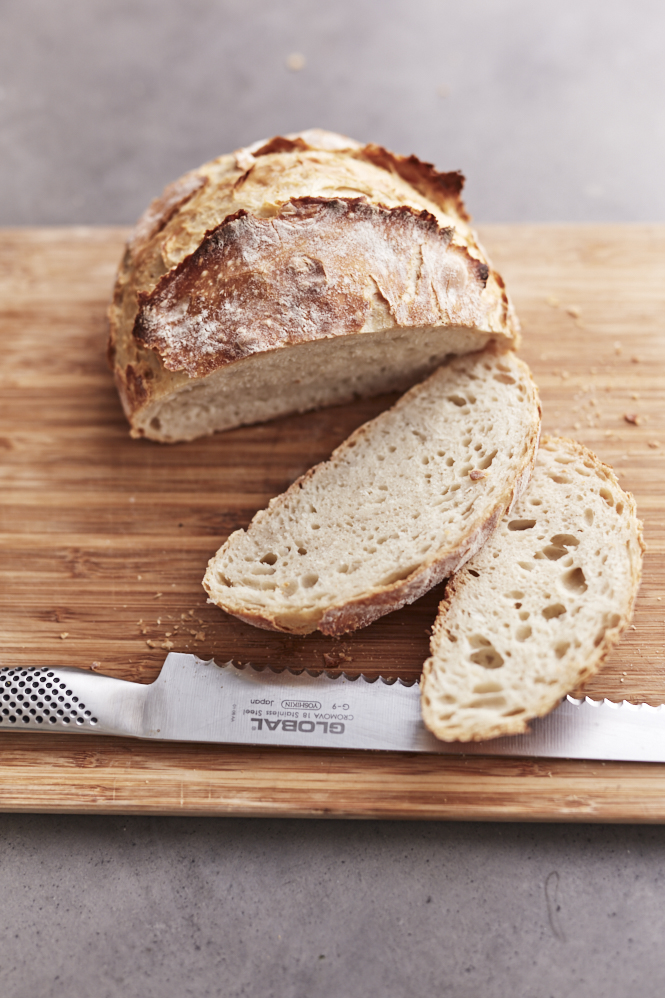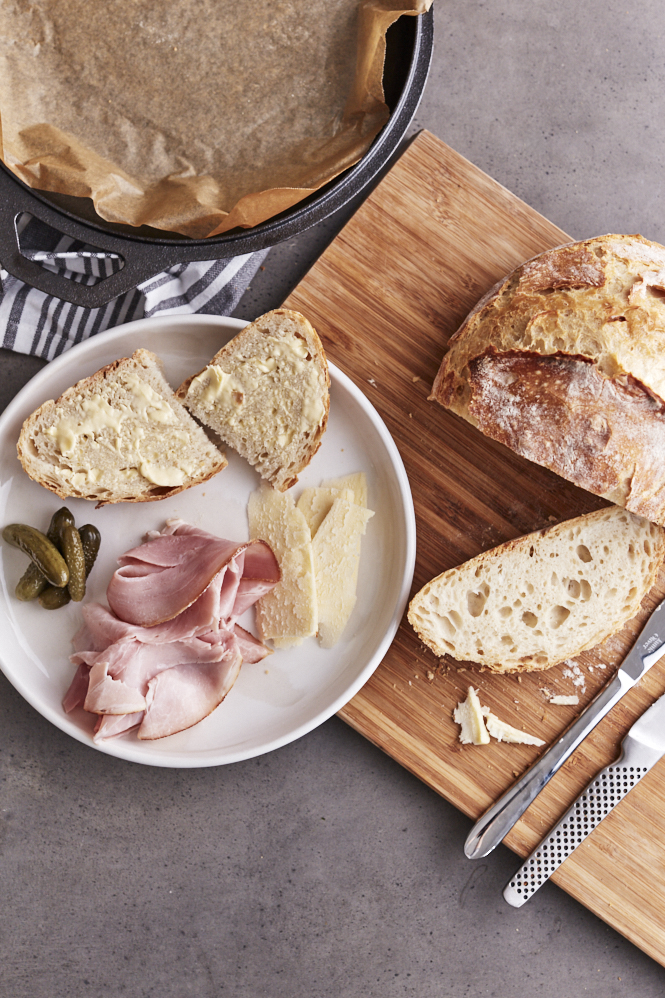 Adrian Richardson's No Knead Sourdough
Print Recipe
Ingredients
3 cups plain flour
1½ cups warm water
1 tsp dried yeast
1½ tsp salt
Instructions
In a large bowl, mix together all the ingredients. The dough will seem a little wet, this is exactly what you want. Cover the bowl with cling film, shower cap or reusable cover and leave to prove on the bench for 10 to 18 hours. The dough will double in size and seem to be very wet, this is good. The longer the proofing the larger and lighter the loaf will be.

After 10 to 18 hours, you will need a large heavy pot with a tight fitting lid, Dutch oven or Le Creuset pots are perfect. Preheat your oven at 220°C (200°C fan-forced) with the pot and lid in the oven for 25 minutes. 

When the pot and oven are hot, scrape your dough out onto a well-floured bench, dust with more flour and form into a ball shape. The dough will seem very soft and sticky, that's why you need plenty of flour. I like to give my loafs a slash with a sharp blade to get the sourdough "ear".

Remove the hot pot from the oven, place the dough into the pot, put the lid on and put back in the oven for 30 minutes. After 30 minutes remove the lid and cook for a further 15 to 20 minutes until the dough is coloured. Don't be scared to leave it in there longer, the darker the crust, the more flavour. 

Remove the loaf from pot and cool on a wire rack for 30 minutes. Smear with lashings of butter and enjoy!