Salted Pretzel Brownies
Back when I had a full time office job, baking for me was my relaxation. When I had a stressful day, coming home to follow a recipe was an act of mindfulness and calmed me down. I would also have something tasty to bring to work the next day. These days as a freelancer I still have stressful days, but sometimes when working with food, I can't be forked baking. I also don't have a regular place to share my bakes with, and I certainly don't want to end up eating everything myself.
Last week I decided I NEEDED to bake. Despite the lack of motivation, I hauled my ass into the kitchen and started the process of weighing things and mixing and before too long I had a fresh batch of brownies. I saved some for the crew bumping in for a big studio shoot the following day, and then took the rest to one of my favourite sales assistants in town to share with her colleagues. Let's see how much I can get back into baking this year, back where it all began 12 years ago.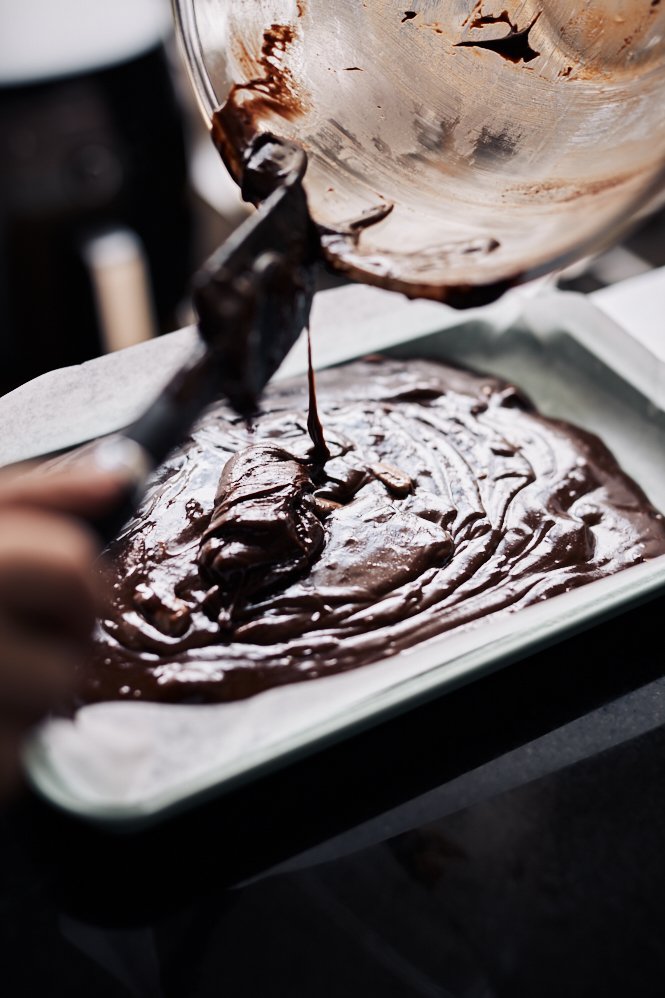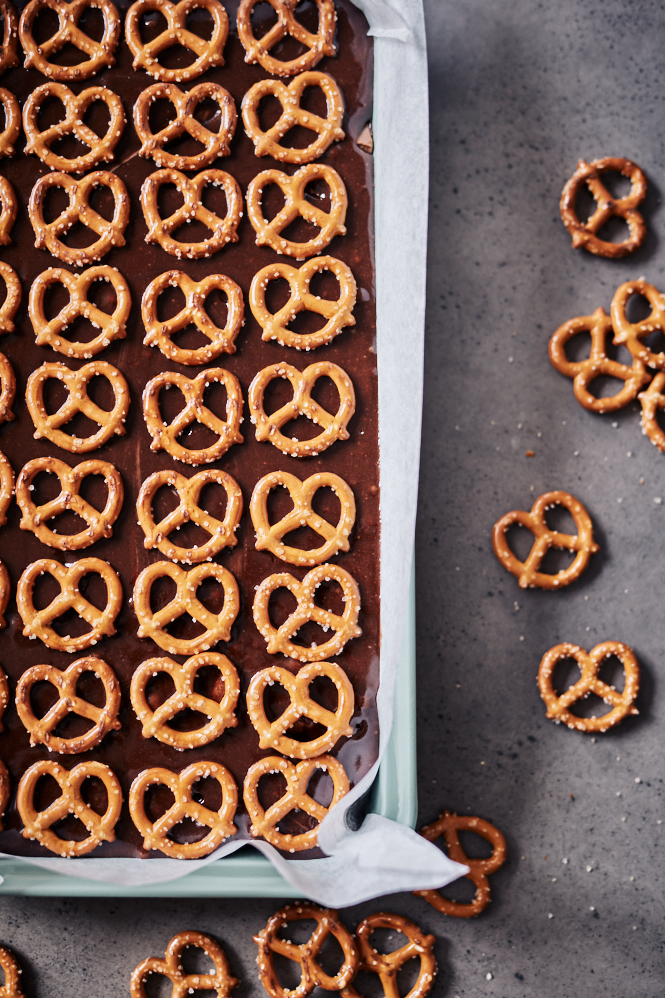 Salted Preztel Brownies
Print Recipe
Ingredients
250 g unsalted butter, chopped
25 g cocoa powder
200 g dark (70%) chocolate, chopped
200 g milk chocolate, chopped
250 g brown sugar
1 tsp vanilla extract
3 eggs
3 egg yolks
150 g plain flour, sifted
120 g malted milk powder
½ tsp baking powder
100 g 100g salted pretzels
Instructions
Preheat oven to 160°C. Grease base and sides of a 20cm x 30cm lamington pan and line with baking paper.

Place butter, cocoa, dark chocolate and half the milk chocolate in a heatproof bowl and set over a pan of gently simmering water (don't let the bowl touch the water). Stir until melted and smooth, then set aside to cool.

Place sugar, vanilla, eggs and egg yolks in a bowl and whisk to combine. Fold in flour, milk powder and baking powder with ½ tsp salt, then fold in melted chocolate mixture and remaining 100g milk chocolate.

Spread batter into prepared pan and press pretzels into top. Bake for 45 minutes or until set but the centre is still fudgy. Cool brownies completely in pan, then freeze for 30 minutes or until firm before serving (I didn't do the freezer part, I just let them cool!).