Banana and Chocolate Bread
I wasn't planning on making this, but as I went to move the bunch of ripe bananas from the kitchen bench to somewhere else, some fell away from the bunch and started to unpeel as they slowly descended into the open dishwasher! So, after that happened it was time to consult archive of recipes I have to try.
I quite like chocolate with my banana bread, and this recipe included the quantity of bananas I had to use up. I'd say a fairly easy recipe to make, and it was a nice, moist loaf with a good crumb texture.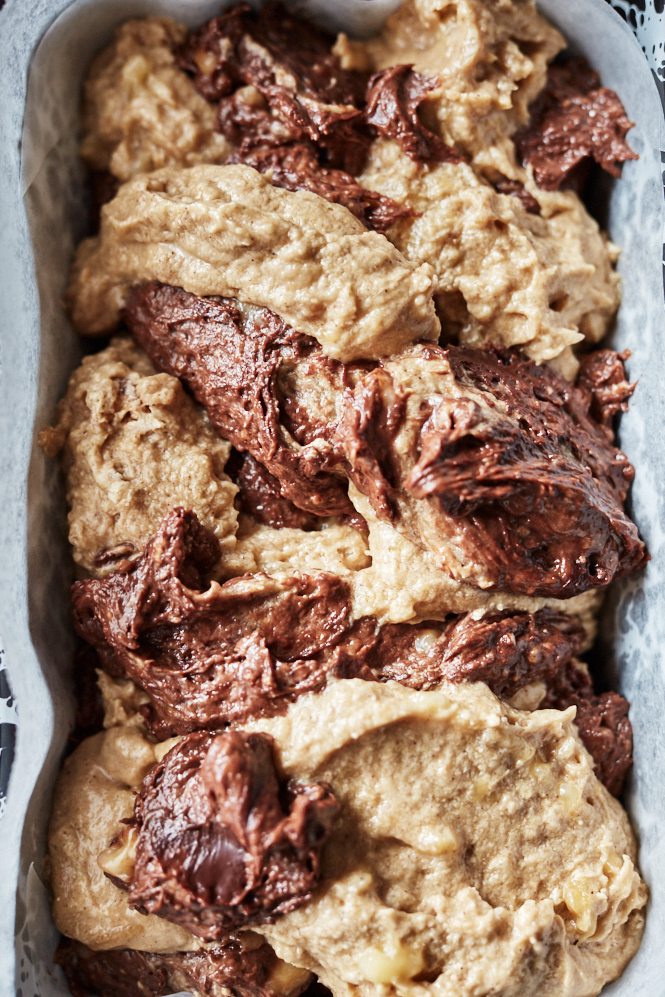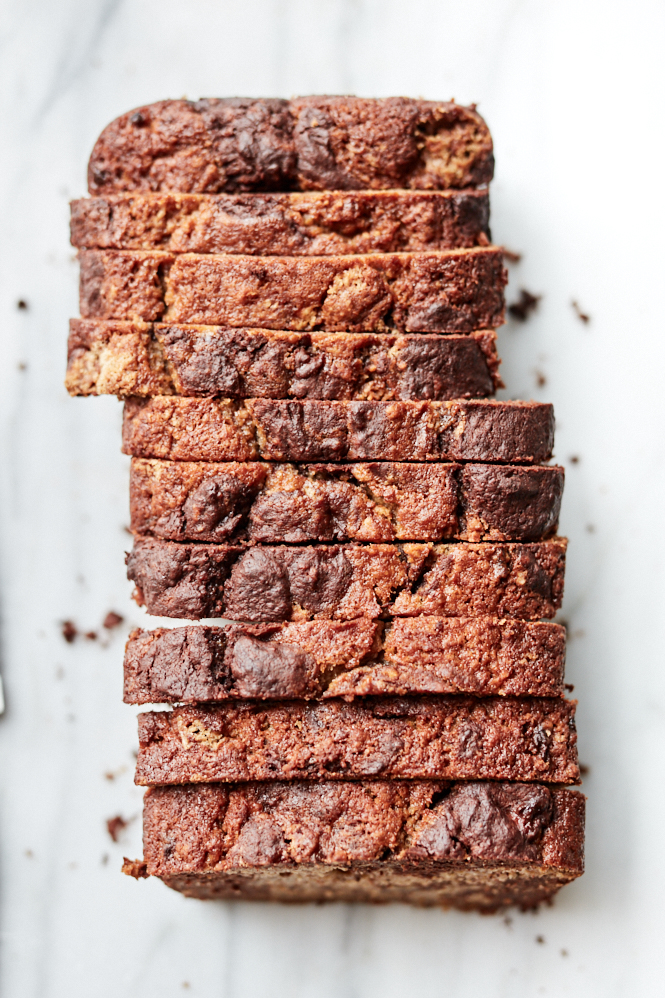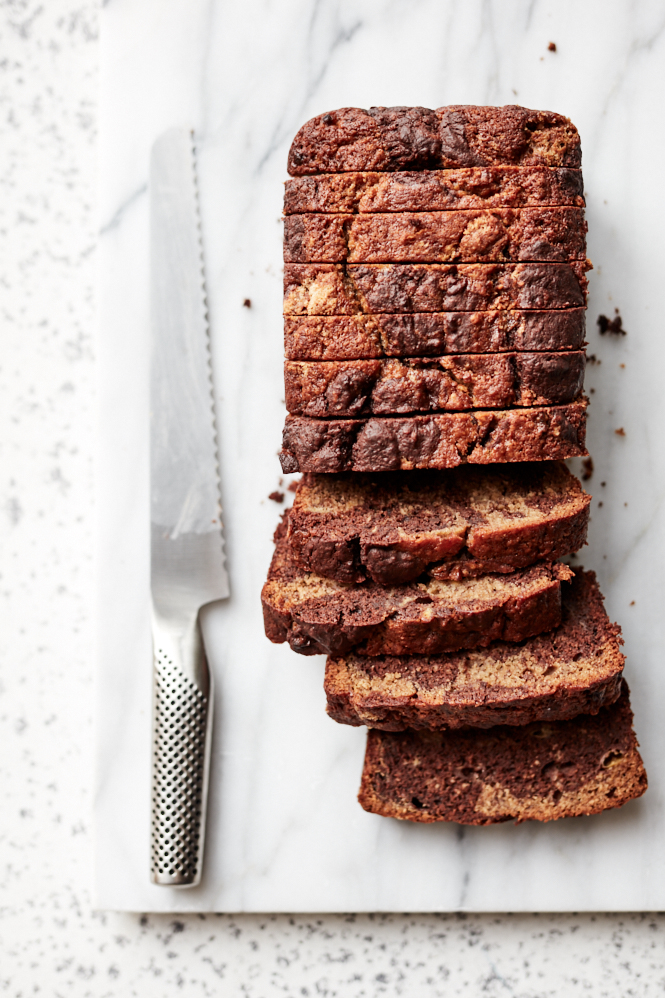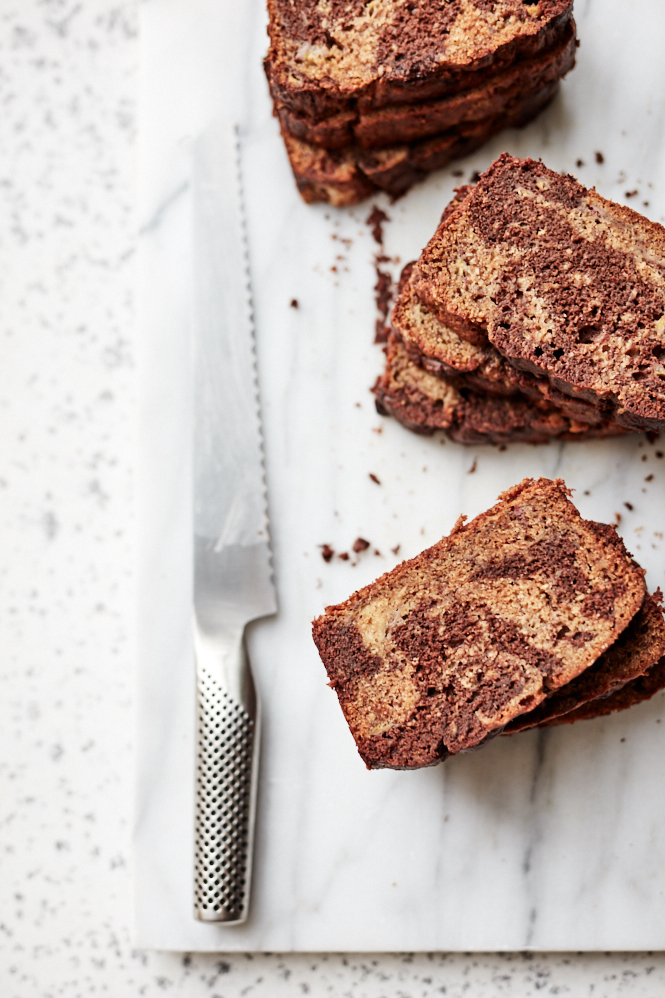 Banana and Chocolate Bread
Print Recipe
Ingredients
125g unsalted butter, softened
175g brown sugar
2 eggs
225g plain flour, sifted
1 tsp bicarbonate of (baking) soda
1 tsp mixed spice
3-4 medium ripe bananas, mashed
60ml golden syrup
100g dark chocolate, melted
Instructions
Preheat oven to 160°C (140°C fan-forced). Grease and line a loaf tin with non-stick baking paper.

Place the butter and sugar in an electric mixer and beat for 10 minutes or until pale and creamy. Gradually add the eggs and beat well. Fold through the flour, baking powder, bicarbonate of soda and mixed spice and stir well to combine. Stir in the banana and golden syrup. 

Place half the mixture in a separate bowl, add the melted chocolate and mix well to combine. Place alternating spoonfuls of each mixture in the prepared loaf tin and swirl with a butter knife. 

Bake for 60-70 minutes or until cooked when tested with a skewer. Allow to cool completely in the tin.