Kumquat and Rosemary Cake
When my friend Vee gave me THE biggest bag of kumquats I ever did see, I wasn't sure what to do with them. A lot of people on social media suggested the best thing I could do with them was to give them to someone else or throw them in the bin! After making the first version of this cake with 100% kumquats, I could see why. The flavour is very intense, very bitter and not pleasant. So I decided to balance the flavours with one orange and the rest with kumquats based on a recipe by the lovely Julia Ostro. I added the rosemary as I just love the combination of citrus and rosemary. Topped with a simple frosting, it's a winner warm or at room temperature!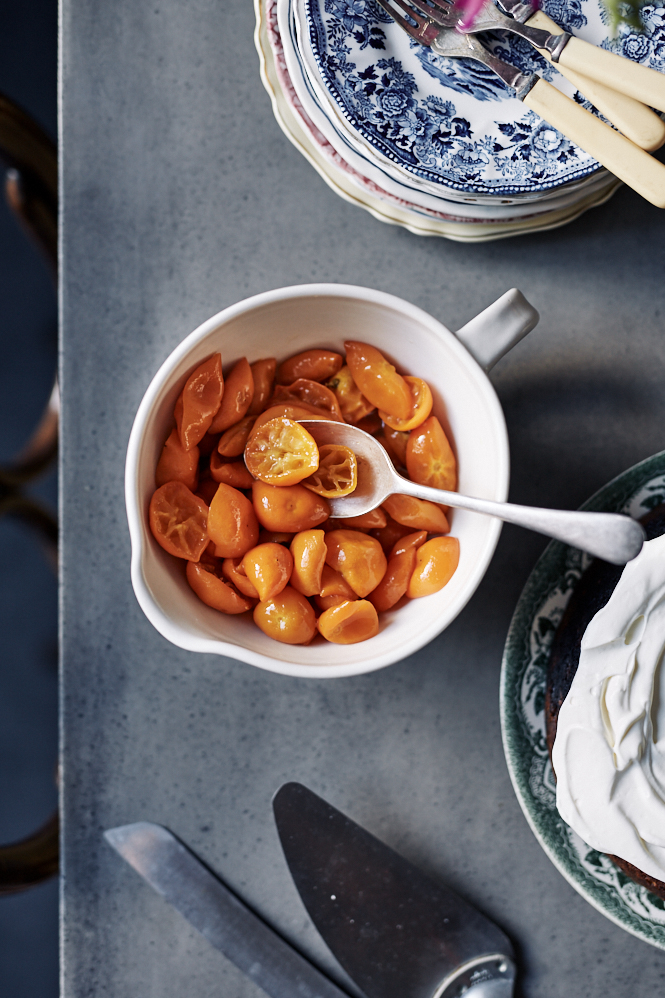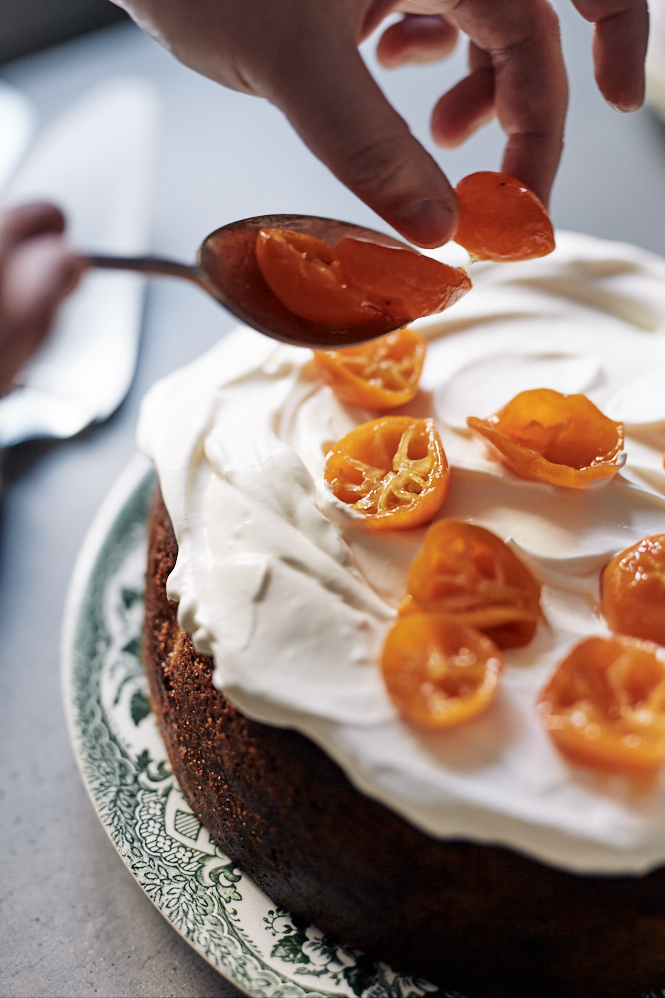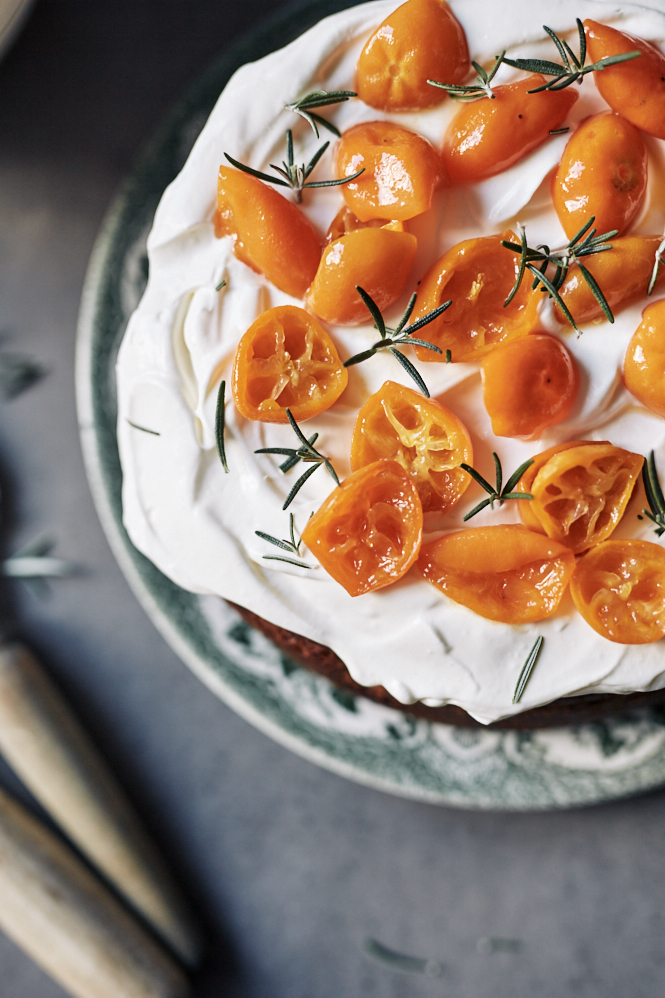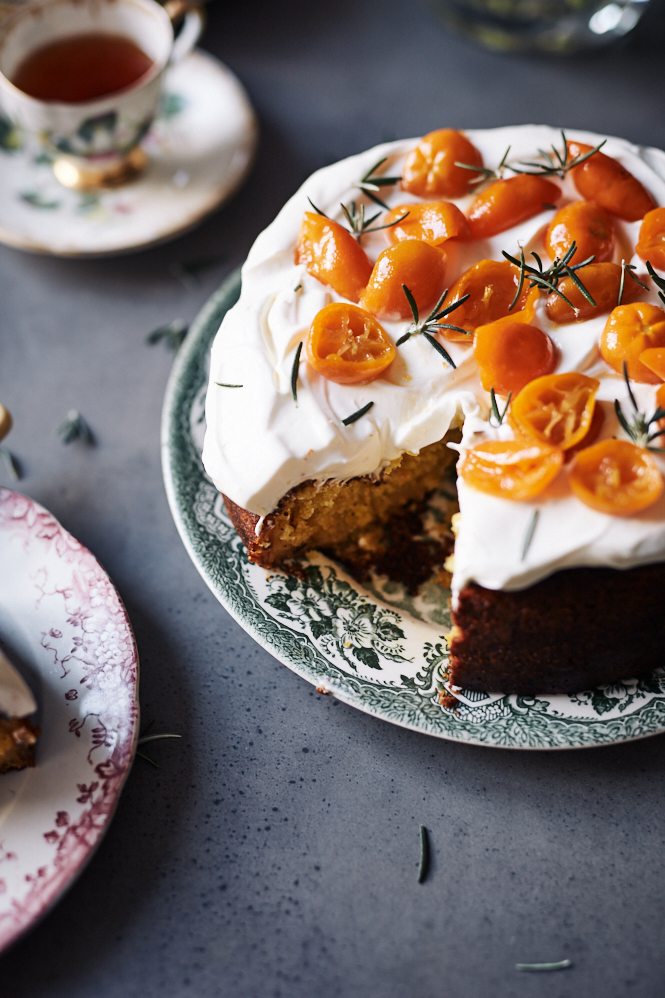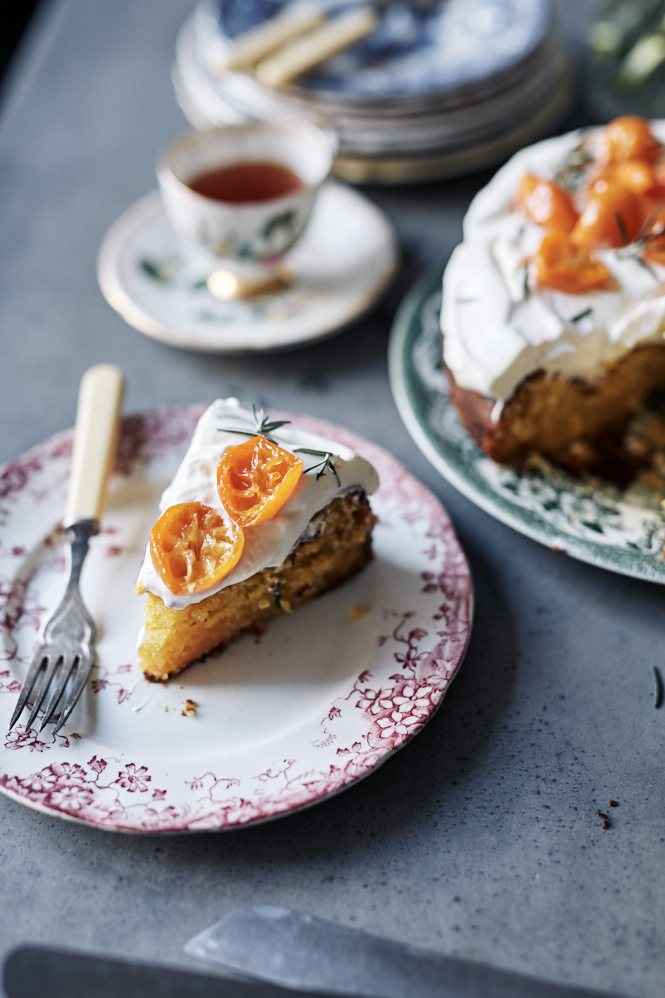 Kumquat and Rosemary Cake
Adapted from Julia Ostro's – Bitter Orange & Fennel Seed Cake
1 orange + kumquats (total weight should be 300g)
300g caster sugar
3 eggs
250ml extra virgin olive oil
250g self raising flour
1 tbs rosemary leaves, finely chopped
Frosting:
250g creme fraiche
50g icing sugar
Candied kumquats, to decorate
Rosemary sprigs, to decorate
1. Preheat the oven to 180ºC (160ºC fan-forced). Grease and line a 20cm round cake tin.
2. Top and tail the oranges, quarter them and remove any seeds. Cut the kumquats in half and remove any seeds. Blitz in a food processor, skin and all, until you have a puree. Set aside.
3. In a large bowl, beat the sugar with the eggs until pale and thick. Add in the olive oil and pureed orange and kumquat mixture, and whisk until combined. Sift over the flour, add the chopped rosemary and gently whisk until you have a smooth batter. Pour into the prepared tin and bake in preheated oven for 45 minutes or until a skewer is clean when tested. Allow to cool slightly before removing from tin.
4. Meanwhile, make the frosting simply by whisking the creme fraiche and icing sugar together until thick. This can be done in an electric mixture, but be sure you don't over beat it! Set aside until the cake is cool and ready to ice.
5. Spread the frosting on top of the cooled cake and top with candied kumquats and rosemary.