Chocolate, Crisp & Pretzel Cookies
Happy New Year!
Hope you all had a great time ringing in the new year. I'm about to throw out new years resolutions for some of you in the ultimate cookie, with the perfectly balanced levels of salty and sweet. With pretzels, potato chips and a mixture of dark and milk chocolate, in this soft, chewy cookie… those resolutions can surely wait!!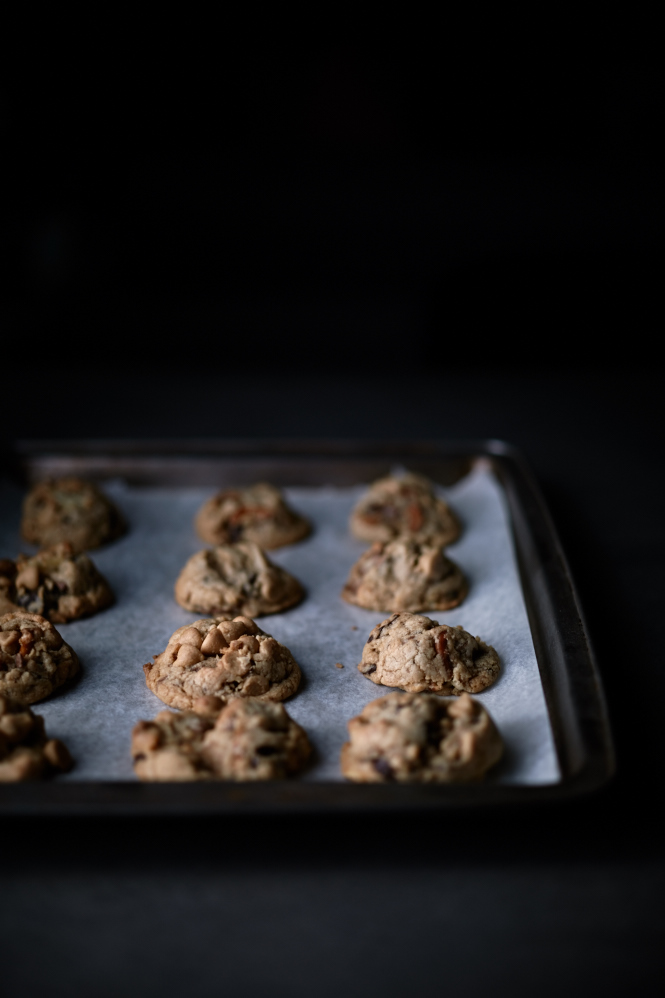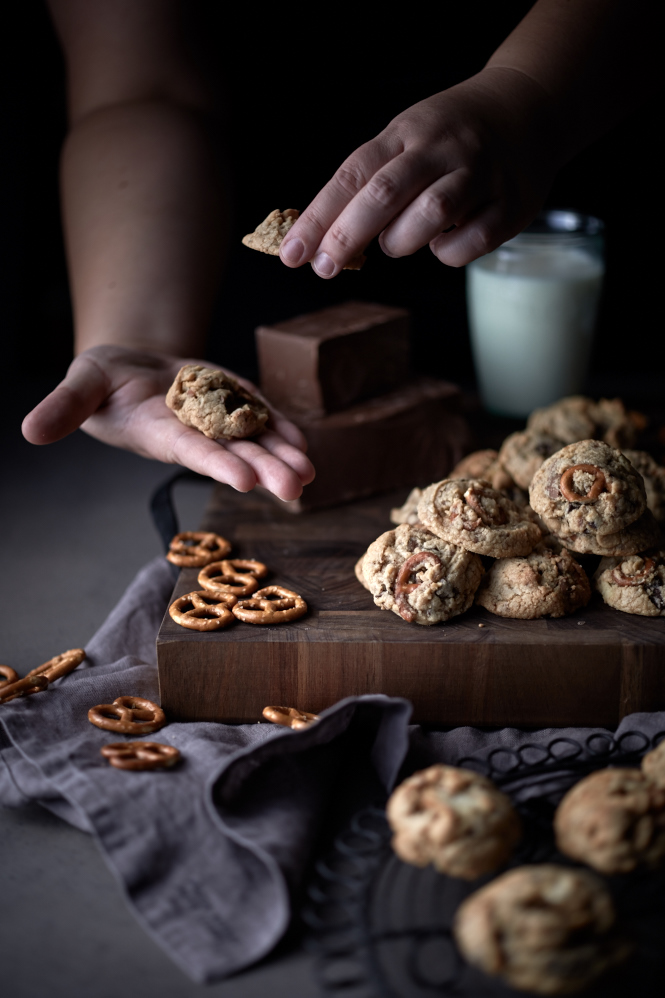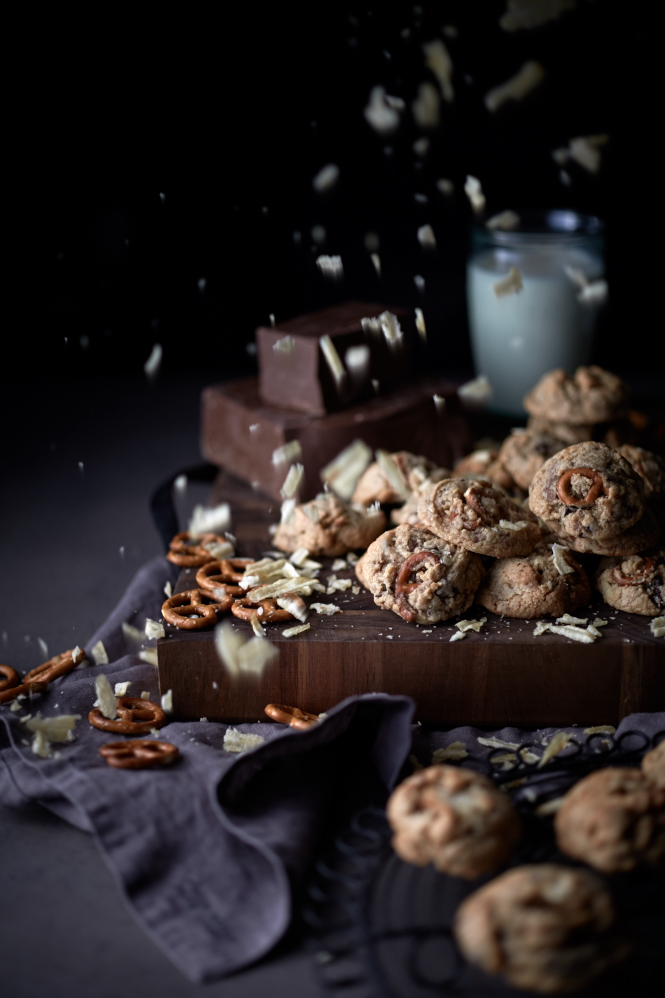 Chocolate, Crisp & Pretzel Cookies
Print Recipe
Ingredients
170 g butter melted and cooled
1 tsp vanilla extract
1 cup brown sugar
1/2 cup caster sugar
1 egg & 1 extra egg yolk
2 cups plain flour
1/2 tsp baking powder
Pinch of salt
200 g mixed milk and dark chocolate chopped
1/2 cup salted pretzels crumbled coarsely
1/2 cup plain salted potato crisps
Instructions
Preheat oven to 180C. Place melted butter, vanilla and sugars in bow of electric mixer and beat for 1-2 minutes until pale and creamy. Add egg and extra egg yolk and beat to combine. Stir in flour, baking powder and salt. Add chocolate, pretzels and potato crisps and mix well.

Spoon heaped tablespoons of mixture onto lined baking trays, leaving about 5cm in between each to allow the mixture to spread. Flatten slightly. Bake for 8 to 10 minutes until edges are golden. Cool on trays before transferring to an airtight container. Cookies will last for up to 1 week.
Notes
Adapted from Real Living Magazine