My Memorable Melbourne Moments
Having a holiday in your hometown seems somewhat silly to some, but exciting for others. I've been lucky enough for be chosen by the team at Accor Hotels to experience their MGallery by Sofitel hotels within Australia. The MGallery brand is comprised of a collection of captivating boutique hotels that exude luxury, charisma and a profoundly local character. In addition to offering impeccable service, five-star facilities and captivating designs, each hotel offers guests the opportunity to experience a 'Memorable Moment' curated by the staff themselves. With two amazing Memorable Moments planned, I was looking forward to having a holiday at home!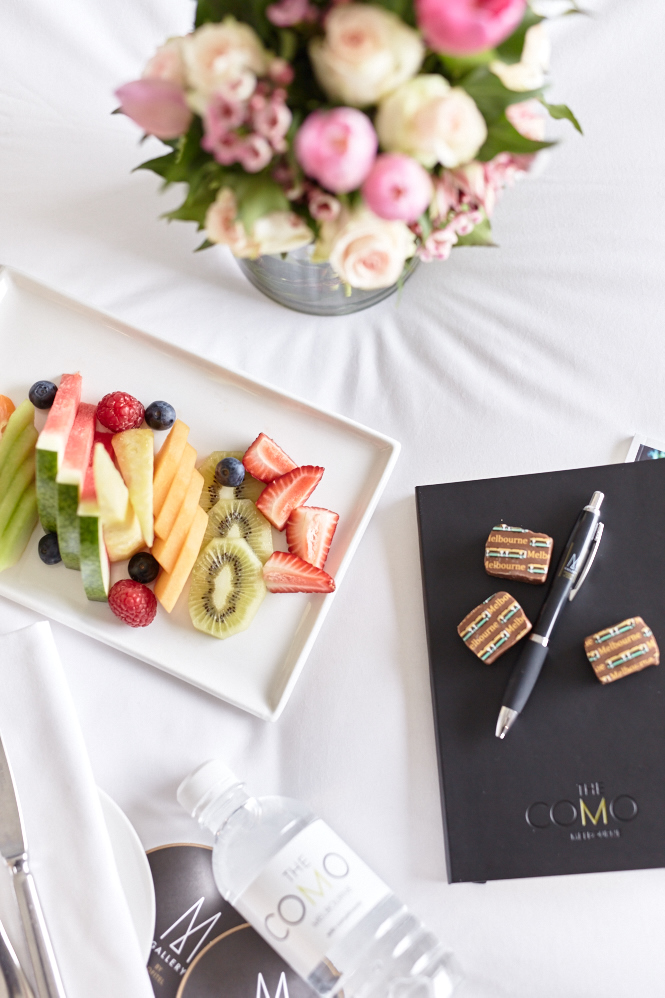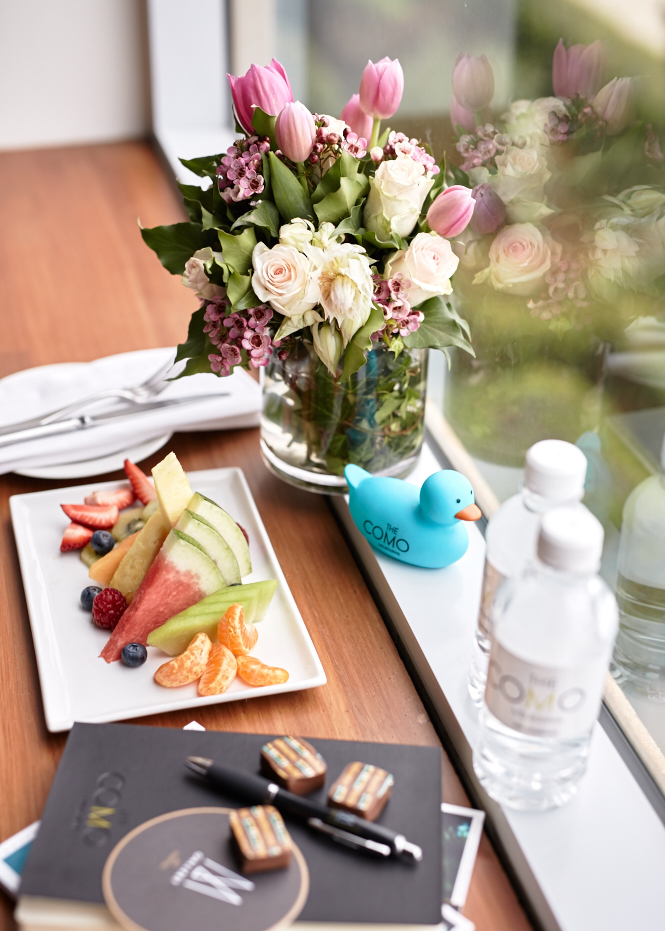 We arrived firstly at South Yarra's fashion district, and most famous street, Chapel Street. It is a shopping destination for many fashionistas, also filled with cafes, fro-yo bars and caters to all budgets. The vibrant The Como Melbourne, MGallery by Sofitel hotel is the epitome of chic style and sumptuous elegance. I've driven past The Como hundreds of times, but never new that it was such a big, beautiful boutique hotel. Featuring 111 rooms, it is renowned for delivering impeccable and discreet service to all. Guests are treated to contemporary styled rooms that are luxuriously spacious, letting in invigorating natural light. There is an enticing sun deck and pool area featuring a retractable roof that bathes the room in warm sunlight. Also an onsite restaurant, Brasserie restaurant if you don't want to go out, or you can sip stylish cocktails in SOBar.
For our first Memorable Moment, we met the group in the gorgeous, two story Gold Suite, and enjoyed a light lunch as we met renowned Melbourne stylist Elaine Marshall. It was really nice to sit down with a stylist, talk about my fashion style, my concerns when choosing clothes for myself and get some feedback. We headed out to the door and down the road of the stylish Chapel Street, making appropriate stops along the way. We discussed how important it was to have good basics in your wardrobe, and great options for choosing dresses, etc. Elaine even let me run around my favourite store, Gorman, putting my new honed skills into practice.
After shopping, it was time to drop! We headed back to our lovely private suites at The Como for some R&R. For me, that meant sprawling out on the big cushy bed, TV on and a cuppa tea near by. Bliss!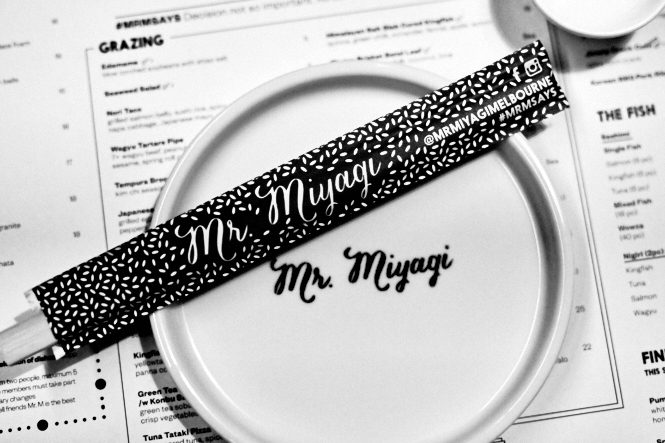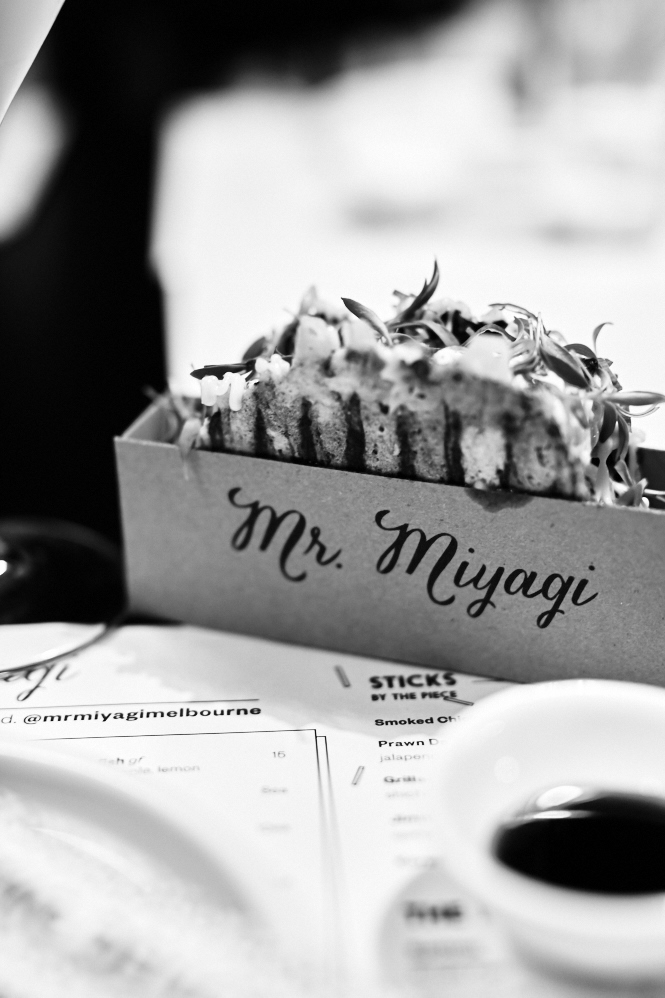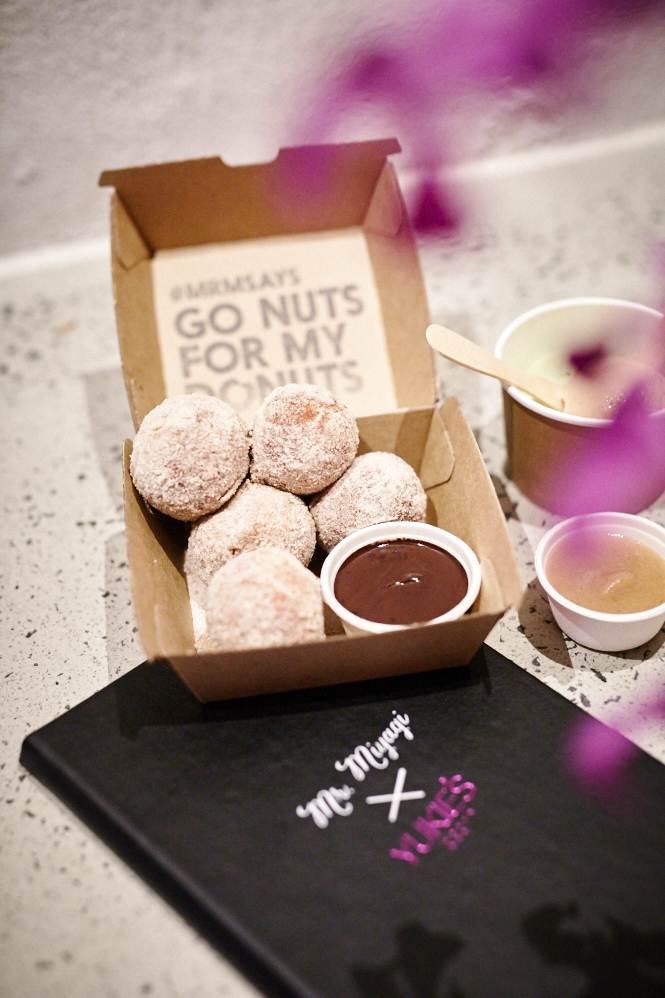 Before too long it was time for dinner. One of the hottest places on Chapel Street for dinner is Mr Miyagi. I was rather excited to be going to Mr Miyagi as I had heard good things. I knew the one thing I HAD to try was their famous Nori Tacos. These bad boys are tempura fried seaweed sheets, filled with some amazing grilled salmon belly, sushi rice, spicy napa cabbage, Japanese mayo, chilli oil. It was everything I could have dreamed it could be. I probably could have had two and moved straight to dessert just between you and me! Their cocktails are well balanced, and their desserts are worth sticking around for, especially the donuts!
Ready to undo the top button of my pants, luckily it was back to the hotel for a good night's rest. I remember thinking, "I just want to have a cuppa tea and a bath when I get back". I think there must have been something in the stars, as I was greeted with gorgeous, hot cup of tea in my room, and freshly run bath with rose petals and all! Spoilt!! Let me tell you, I slept like a dream after that!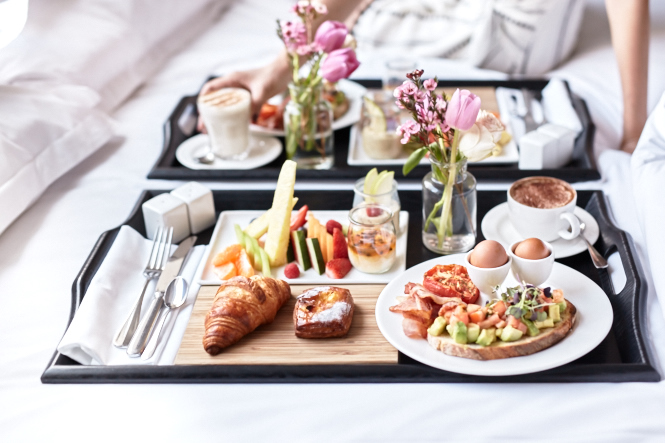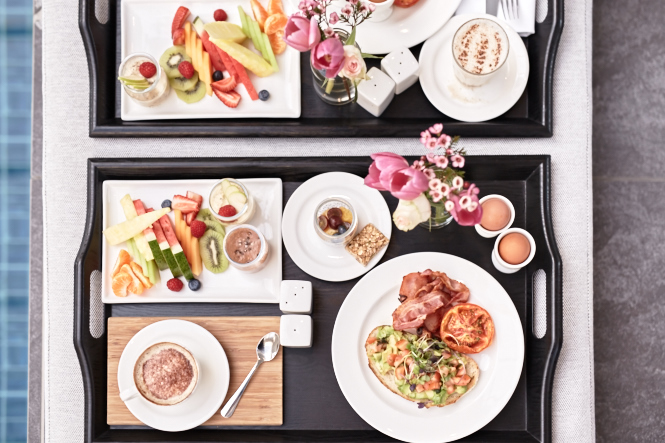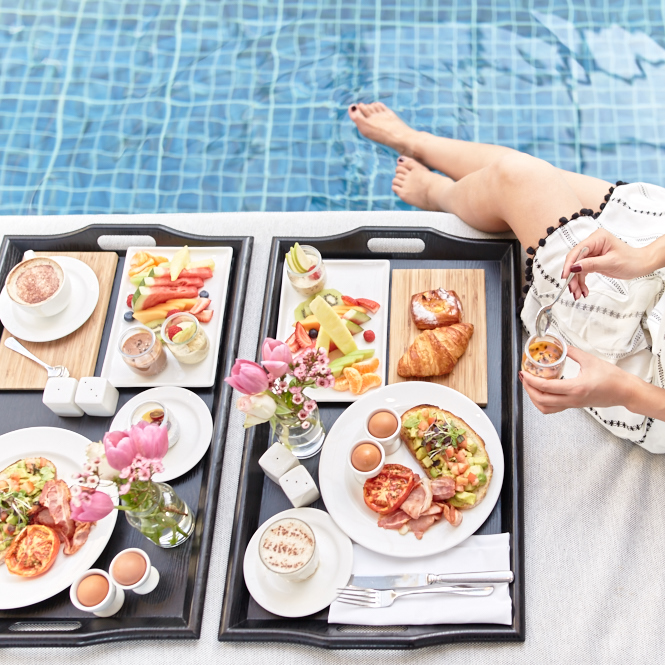 The thing I love about these trips is having fun with breakfast. I'm not one for getting up early on a day to day basis, I'll be honest. The best thing about freelancing is not having to set an alarm everyday. However, I do get up early, get ready and usually run over to Mel's room to shoot our breakfast fifty million times before we get to sit down and enjoy it. Yes, that's actually what happens. Do I care? Hell no, I LOVE it! We get to be creative, order lots of delicious things and just have FUN! We had a lot of fun with our breakfast trays at The Como, even taking them up to the pool to enjoy breakfast poolside. With bacon, pastries and fresh fruit, we had a great start to the day!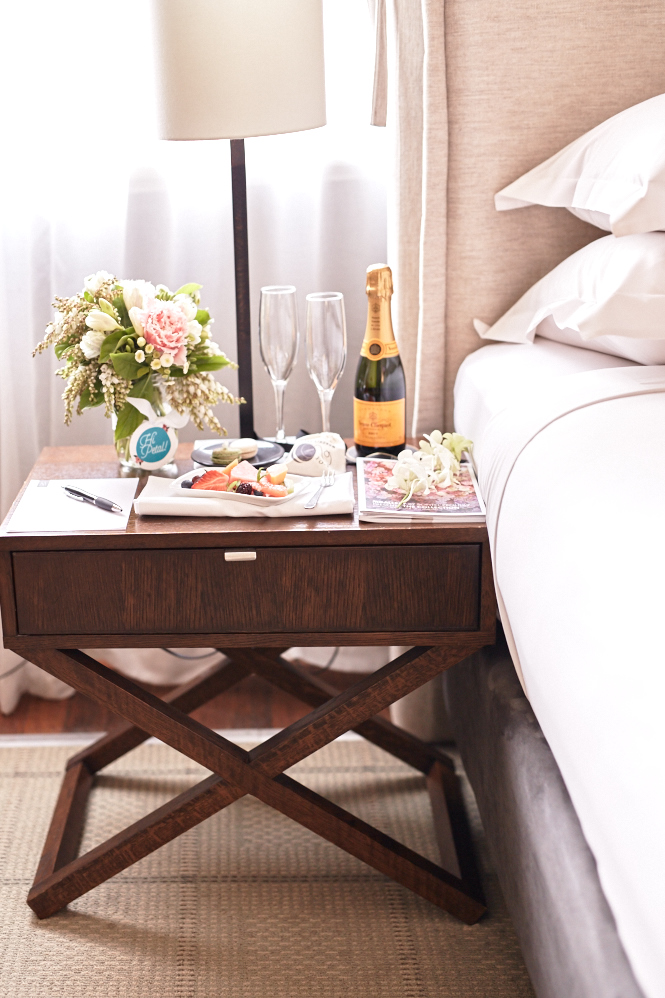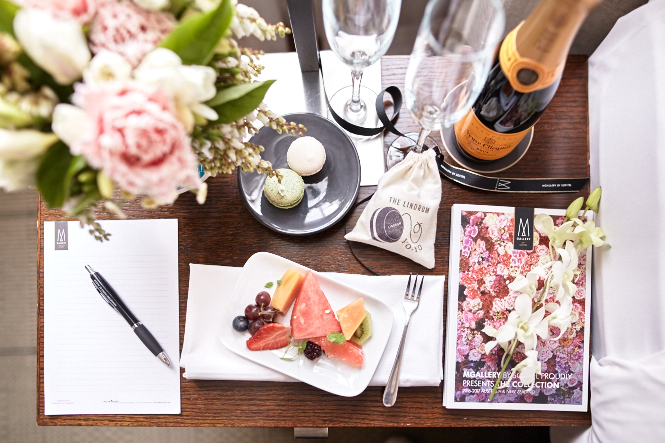 Once we were all packed up and ready to roll, we headed into town to stay at one of Melbourne's most beautiful hotels, Hotel Lindrum. Once again, I've driven past this hotel hundreds of times, but never knew there was such grandeur behind it's facade. A unique 59 room boutique hotel that combines modern design with the ultimate in contemporary facilities and personalised service. Located in the Paris end of town, on Flinders Street, Hotel Lindrum is known as a luxury Melbourne romantic hotel and is nestled in the heart of Australia's fashion and dining capital, providing easy access to all this world-famous city has to offer. The hotel is within walking distance to world-class theatres and restaurants, sporting venues and major attractions. Hotel Lindrum has incorporated aspects of its heritage as Lindrum's Billiard Centre in present day operations. The billiard room features one of the original billiard tables from the buildings days as Lindrum's Billiard Centre. It has been lovingly restored to its former glory by Alcock, Walter and Thompson, the company that originally built the table.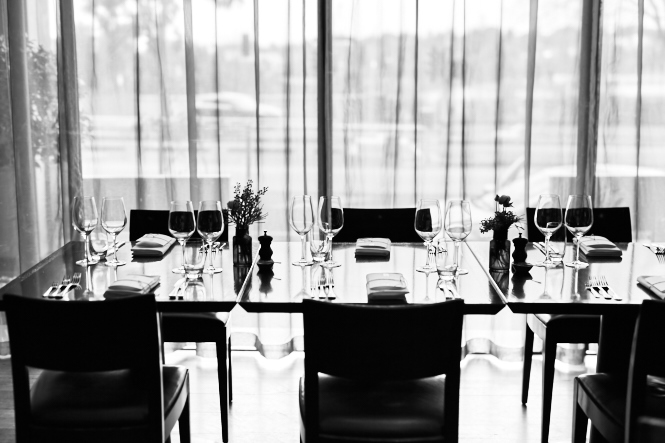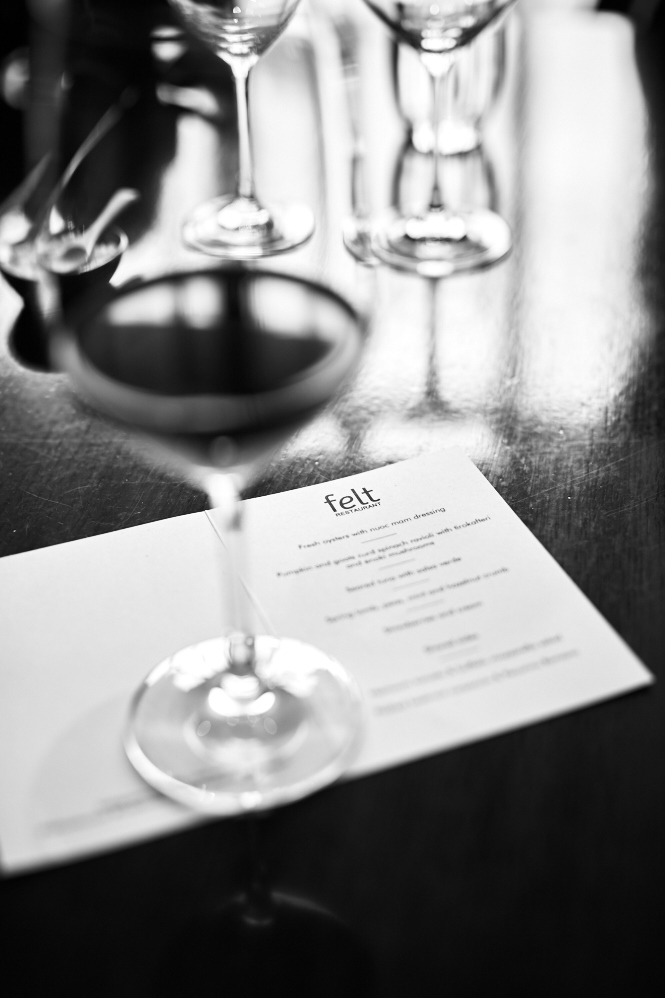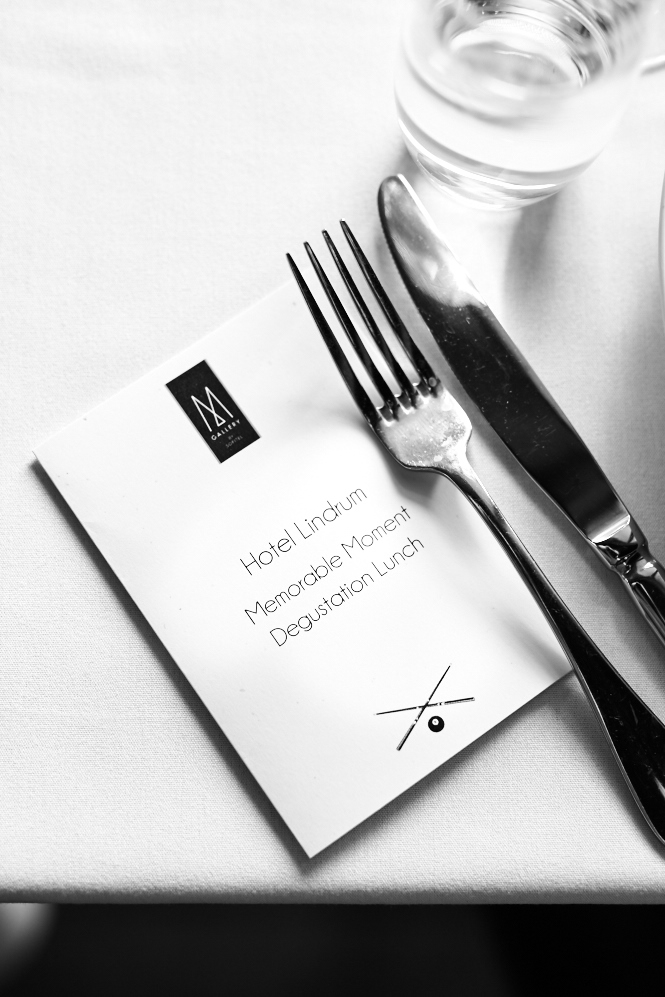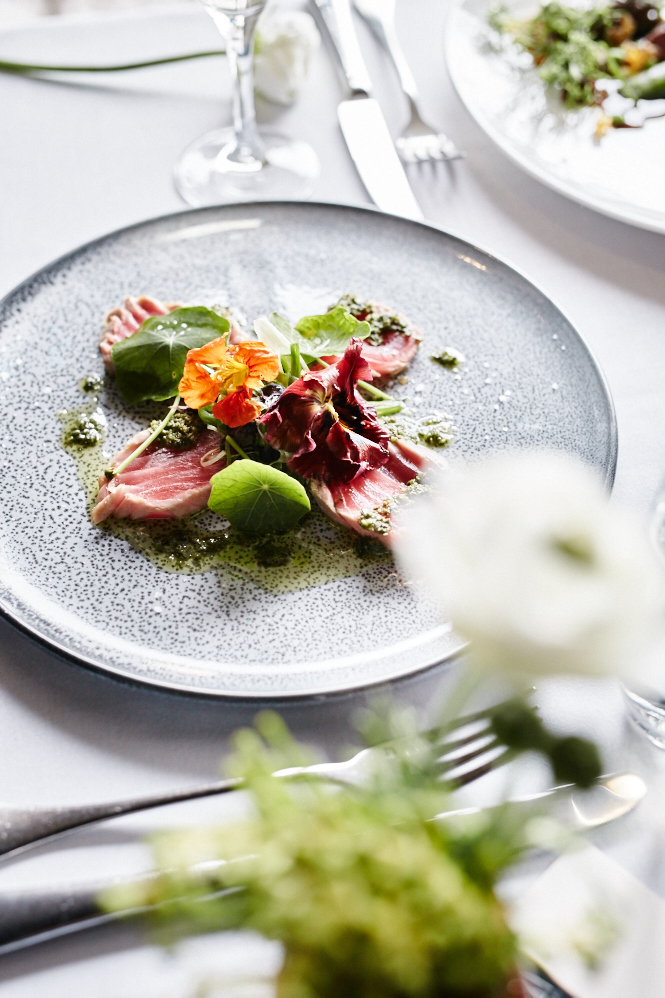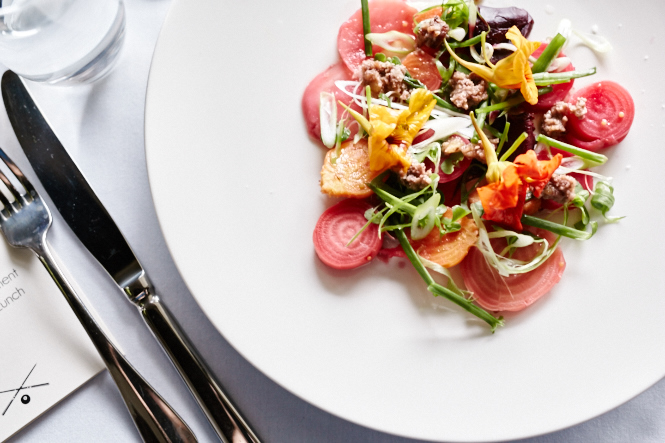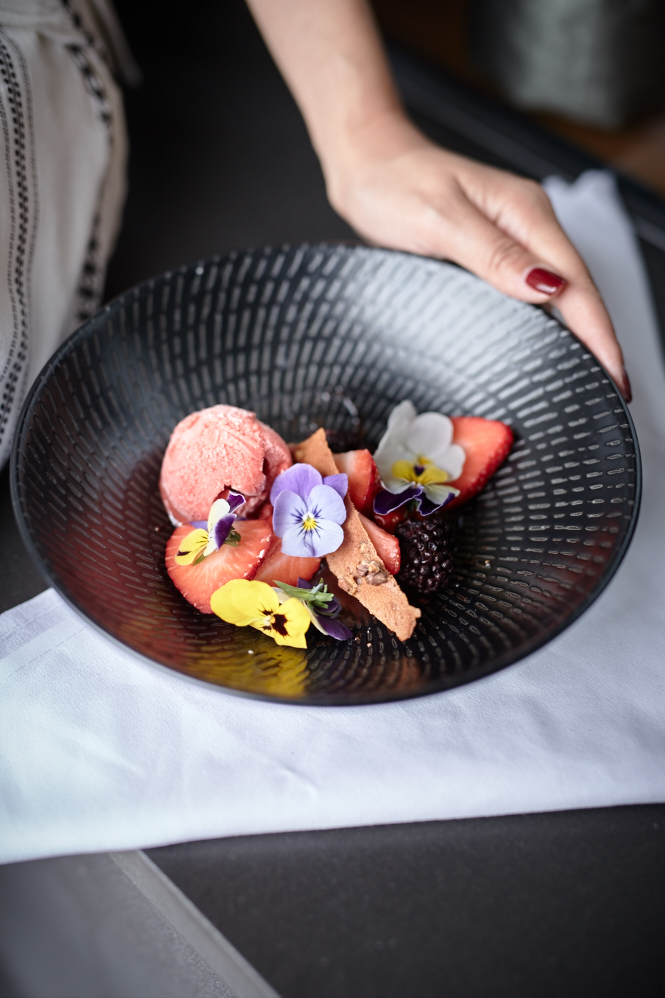 We were treated to a degustation lunch at Felt Restaurant, the in house restaurant located on the ground floor of the hotel. Named after the green 'felt' lining on top of the hotel's famous billiard table, we enjoyed a great variety of dishes in the light filled dining area. Some of my favourites being the heirloom beetroot salad and dessert.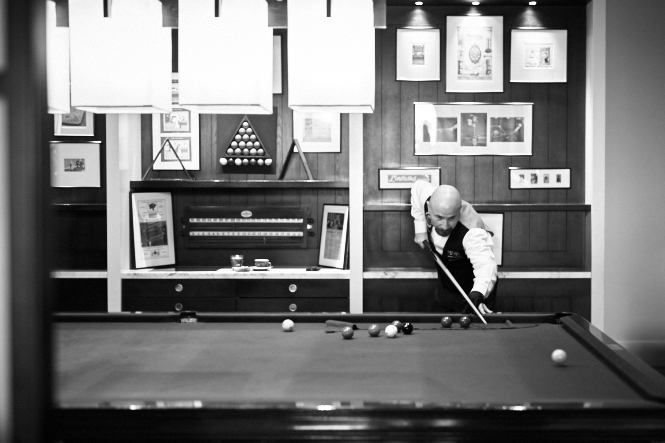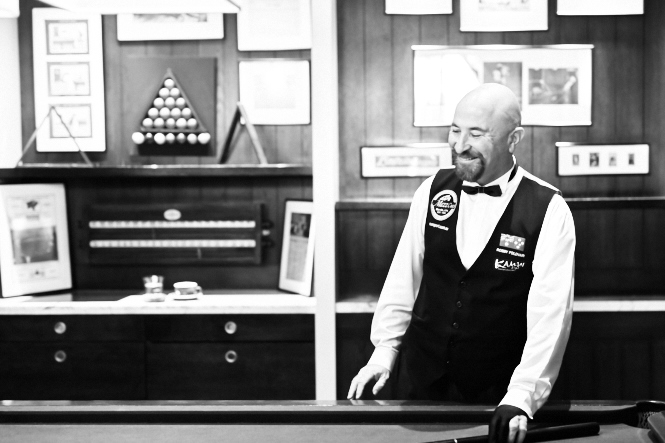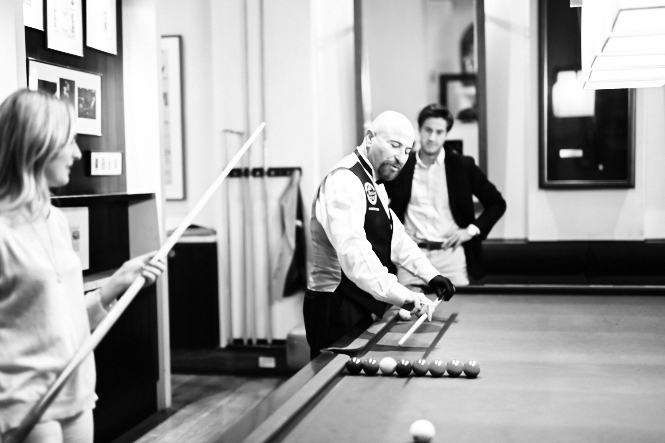 To help us digest, another 'Memorable Moment' awaited, signature to Hotel Lindrum. A private billiard lesson on the hotel's original billiard table from its era as the Lindrum Billiard Centre. We had the best teacher, three times world champion Robby Foldvari. He had lots of tricks up his sleeve, including one where someone lies on the billard table, with the chalk in their mouth. A ball is rested on top of that chalk, and Robby shoots a ball, up to aim at the ball in the victim's mouth, and then that balls ends up in the pocket of the table. Really something incredible to witness!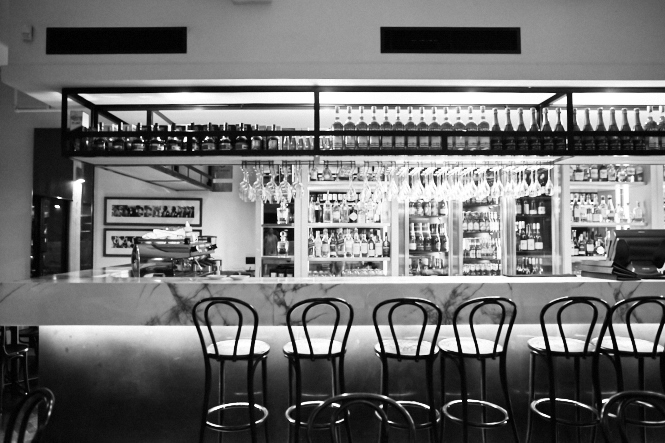 Cecconi's Flinders Lane has been around since 2006, tucked behind the Hotel Lindrum in Flinders Lane. Cecconi's grows its own seasonal fruits, vegetables and herbs such as figs, eggplants and garlic to help create dishes such as the signature seafood linguine, veal cotoletta with slaw and twice-cooked duck with caramelised black figs and walnuts. The dining room flows effortlessly from the casual cellar bar into the formal dining room, with the theme following right through to the kitchenware and menus. We ordered a grand variety of dishes to share amongst the group, as choosing one dish is just too hard sometimes. Once again, I recommend the doughnuts for dessert… not to share!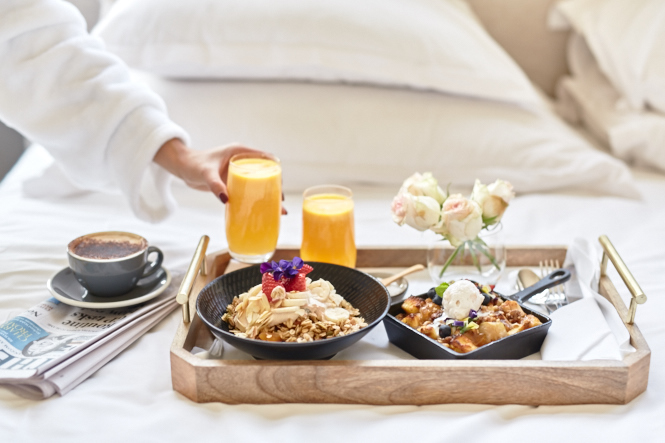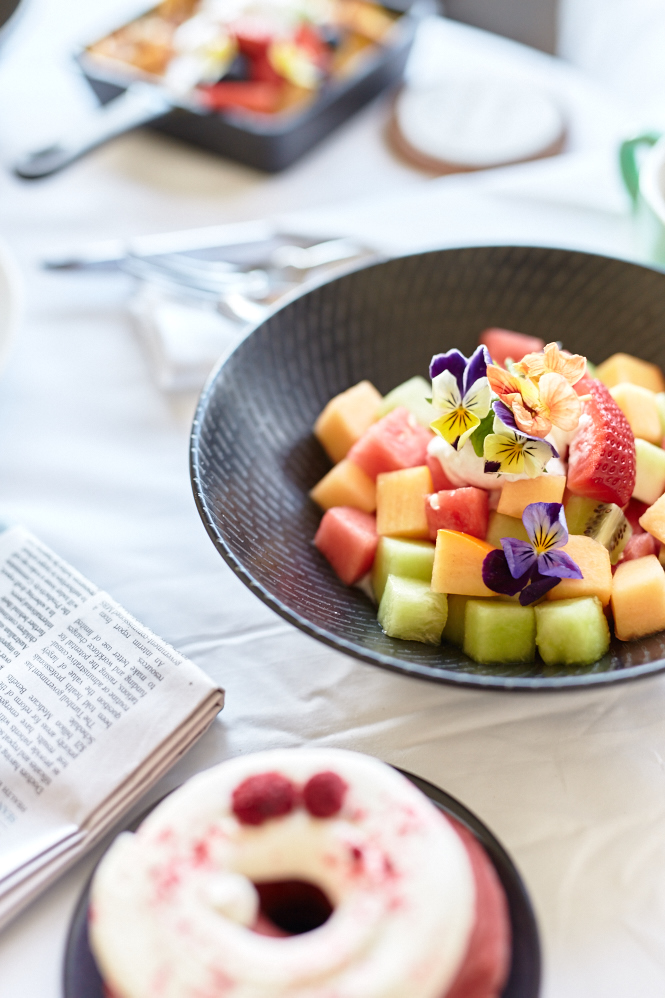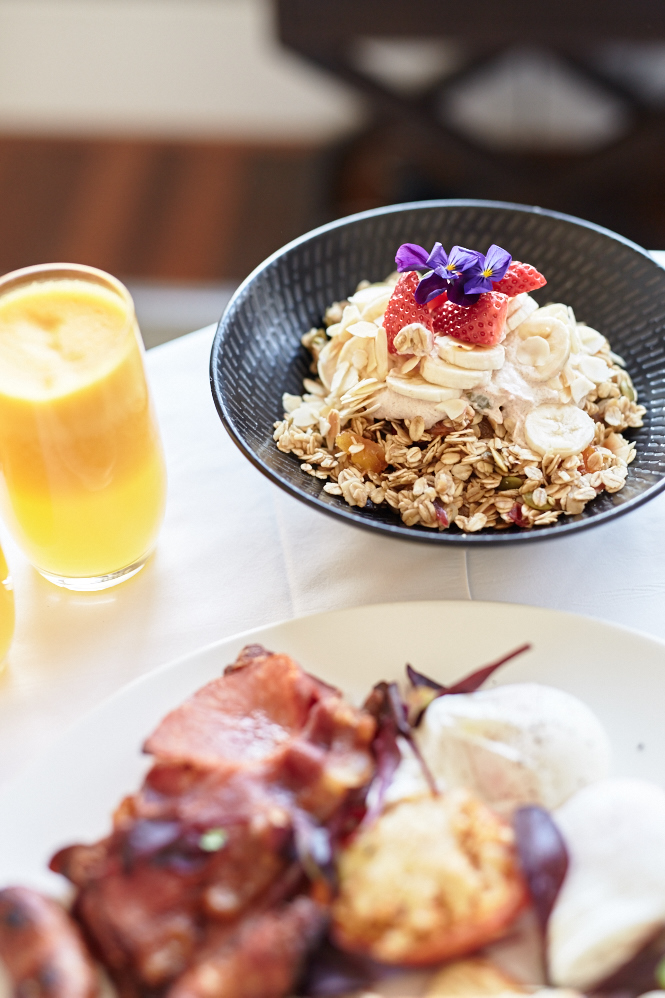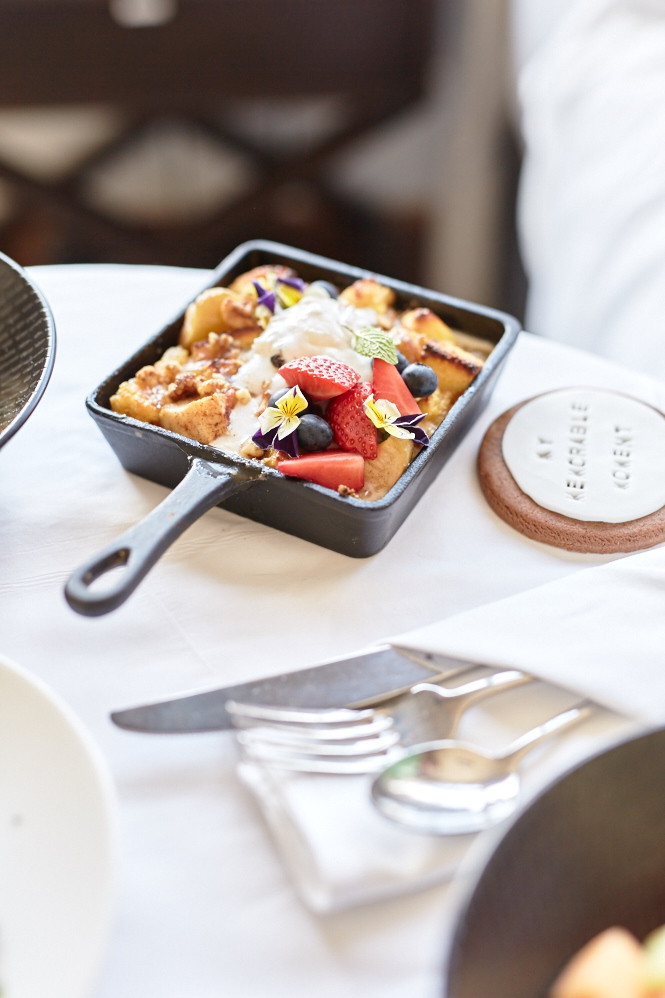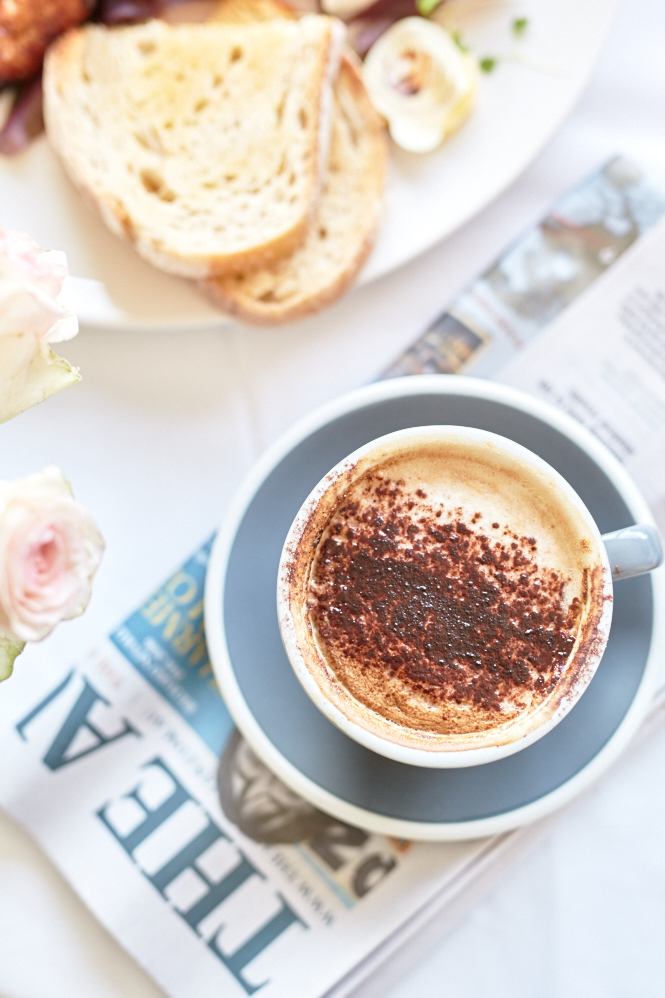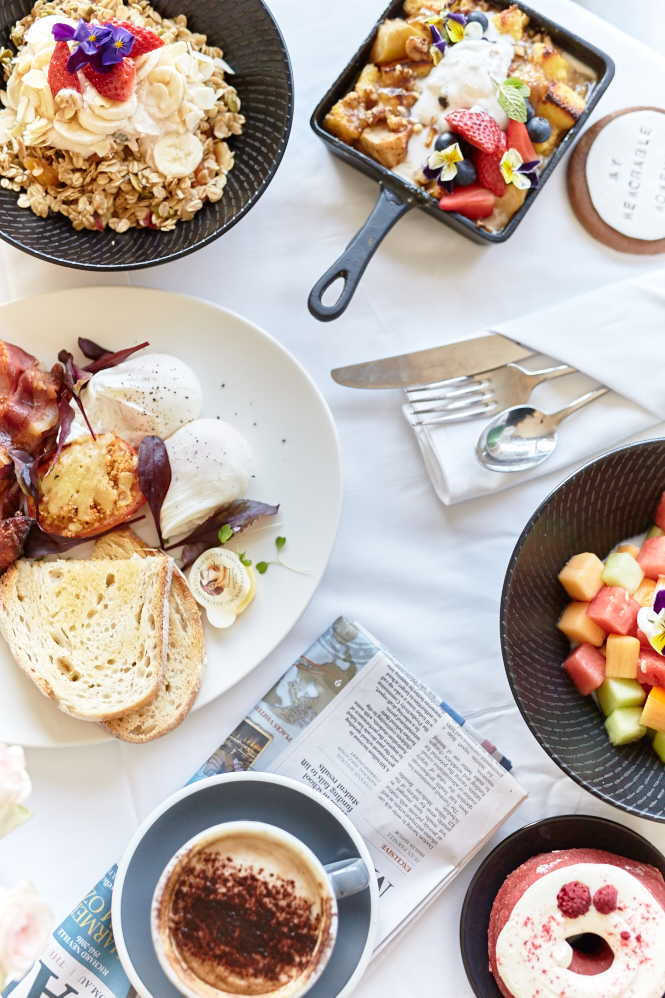 After a welcome night cap just before dozing off and another restful night in the big bed I joined Mel again in her room for a gorgeous breakfast! Everything was pretty, a highlight for being the granola, and Istra bacon!! We enjoyed a gorgeous view of Melbourne as we enjoyed breakfast bedside.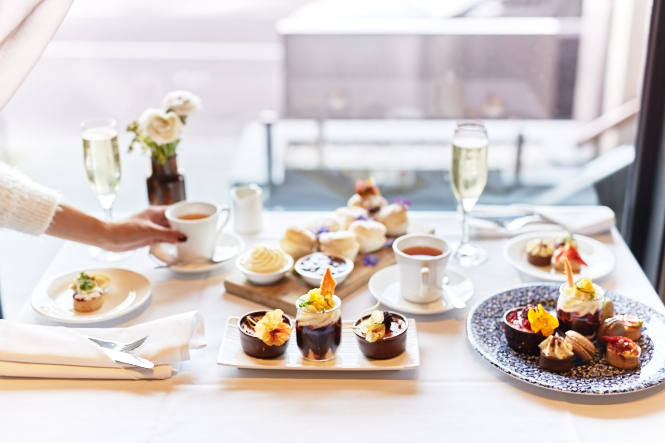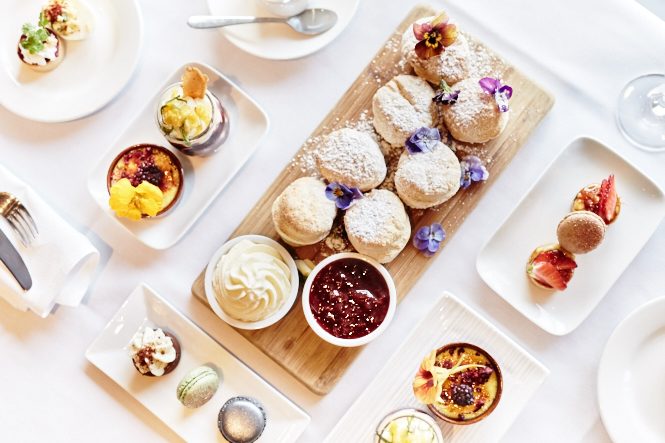 Before Mel and I checked out, we were treated to a cheeky high tea, even though we still full from breakfast. But seriously, who can resist warm fluffy scones and a range of tasty sweet and savoury treats.
Thanks again to Accor Hotels for a lovely vacation at home! Can't wait to see where we are off to next!
To book your stay, head to: http://bit.ly/MGallerybySofitel
The Como Hotel, MGallery by Sofitel
630 Chapel St, South Yarra VIC 3141
Phone:(03) 9825 2222
Hotel Lindrum, MGallery by Sofitel
26 Flinders St, Melbourne VIC 3000
Phone: (03) 9668 1111
Mr Miyagi
99 Chapel St, Windsor VIC 3181
Phone: (03) 9529 5999
Cecconi's Flinders Lane
61 Flinders Ln, Melbourne VIC 3000
Phone: (03) 8663 0500
Iron Chef Shellie was a guest of Accor Hotels.