Yoghurt & Aussie Grape Loaf
I've got a little something different for you this time. I've put them in a yoghurt cake loaf, and crystallised some to make them extra purrrty. I got a little carried away and found some itty bitty figs and some little white flowers to make this loaf a little bit too pretty for it's own good.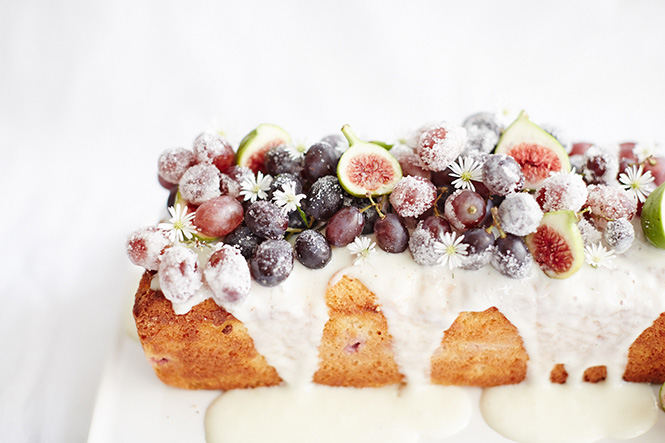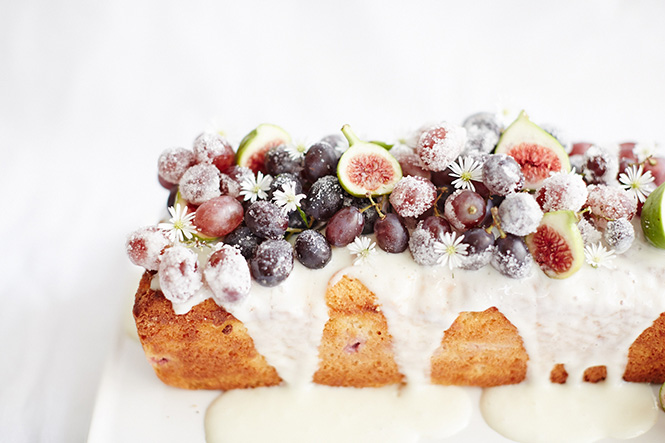 Grapes are great to bake with, whether you scatter them over the top a cake before you whack it in the oven. or make a lovely, luscious grape tart with them, they manage to retain their colour. I'm sticking with the red ones again, even though I'm a big fan of snacking on the green ones. My aunty recently served me "finger grapes" which were long and crunchy. I must try and get my fingers on some more as they were simply delicious!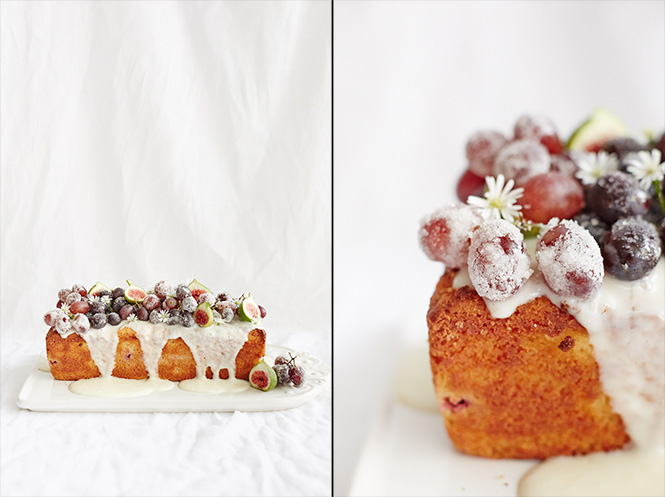 This recipe calls for my favourite yoghurt cake recipe. It never fails to win a crowd over, and the texture the yoghurt gives is just perfection. I was stumped as to what frosting I would use, and I didn't have enough cream cheese in the fridge, and I didn't want to have to get in the car to go and get some! It turns out yoghurt frosting is a thing, and paired perfectly with the yoghurt and grape cake.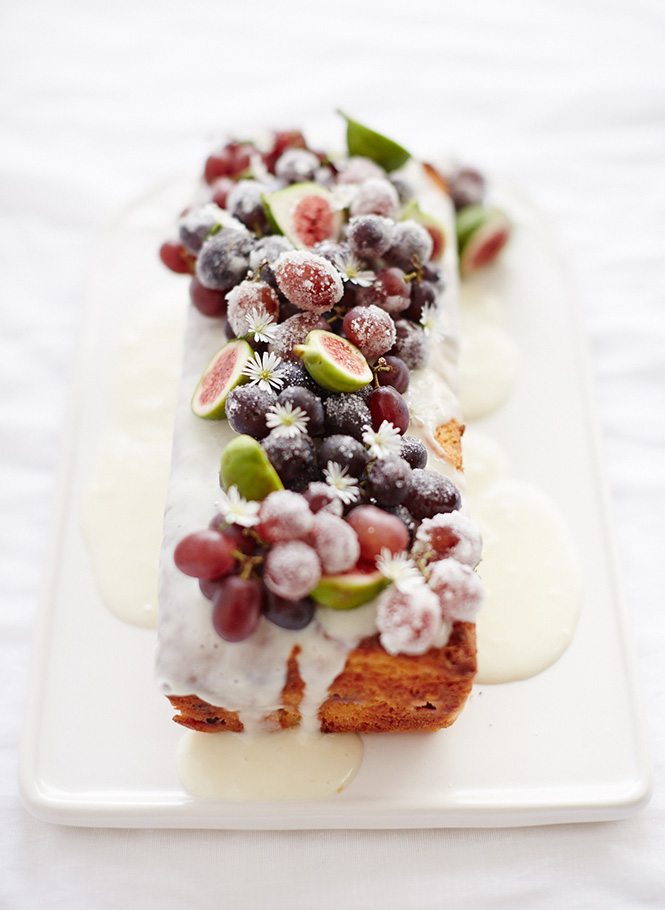 You don't need to add the figs, as their season isn't that long, but you could always add something else seasonal, or just make the grapes the hero. They are after all the hero of this dish.
And don't forget Help raise awareness about heart health and help support Heartkids Australia by snapping a #CaesarSelfie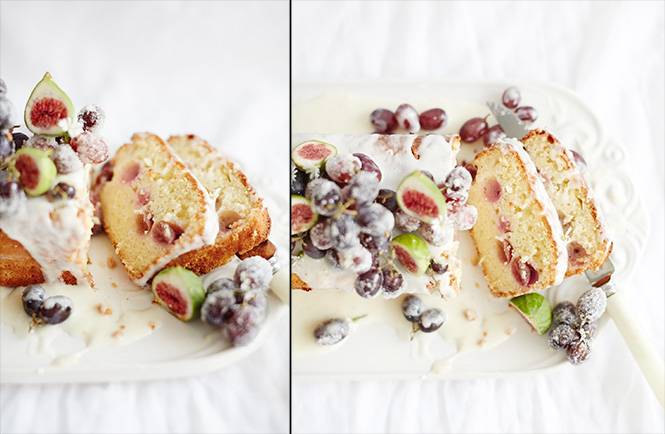 Yoghurt & Grape Loaf
Print Recipe
Ingredients
125 g unsalted butter softened
220 g 1 cup caster sugar
3 eggs
1/2 lemon zested
200 g 1 1/3 cups self-raising flour
200 g 3/4 cup natural yoghurt
1 big bunch of grapes
1 egg white
60 g 1/4 cup caster sugar
Yoghurt Frosting
130 g 1/2 cup natural yoghurt
100 g icing sugar
1 tsp vanilla extract
To Decorate
A few mini figs for extra decoration optional
Edible flowers optional
Instructions
Preheat oven to 180C. Grease and line base and sides of a standard sized loaf tin.

Beat butter and caster sugar until pale and fluffy, the beat in eggs, one at a time; it may look a bit curdled, but don't worry. Gently fold in lemon zest and flour, alternating with the yoghurt. Using a spatula, spread half the mixture into the prepared loaf tin. Cover with grapes, and spread over the remaining batter. Bake for 45 minutes or until golden brown and a skewer inserted into the centre of the cake comes out clean.

Remove cake from oven, but leave it in the pan for 15 minutes, then transfer to a wire rack to cool completely.

Meanwhile, crystallise some of the grapes. Beat the egg white until it starts to bubble and froth. Dunk a small bunch of grapes in the egg white and shake lightly to remove excess egg white. Place on a paper towel to whilst you do as many other remaining bunches as you like. Take the grapes off the paper towel and lightly toss in the caster sugar, and place on a tray lined with baking paper for a few hours to dry.

For the frosting, stir together the yogurt with the icing sugar and vanilla extract. Use a palette or butter knife to spread the frosting on the loaf.

Decorate with a mixture of crystallised grapes, fresh grapes and mini figs (if using).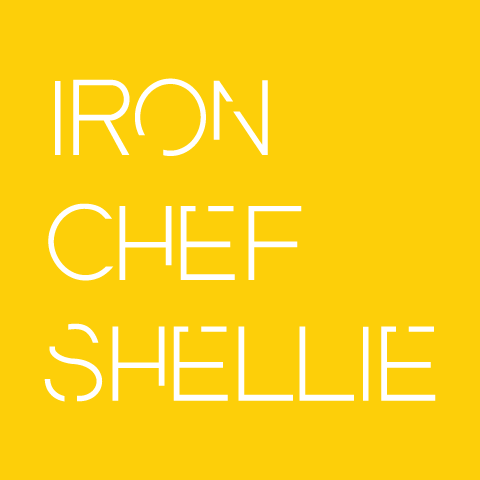 This was a sponsored post for Aussie Grapes.