Grey Goose – Taste By Appointment
A night to immerse and awaken the senses…. and give me vodka eyes.
It was a Grey Goose sensory journey through interactive experiments, held at Saint Crispin, Collingwood. An intimate night for just 12 people and their guests to explore their preferences when it comes to taste.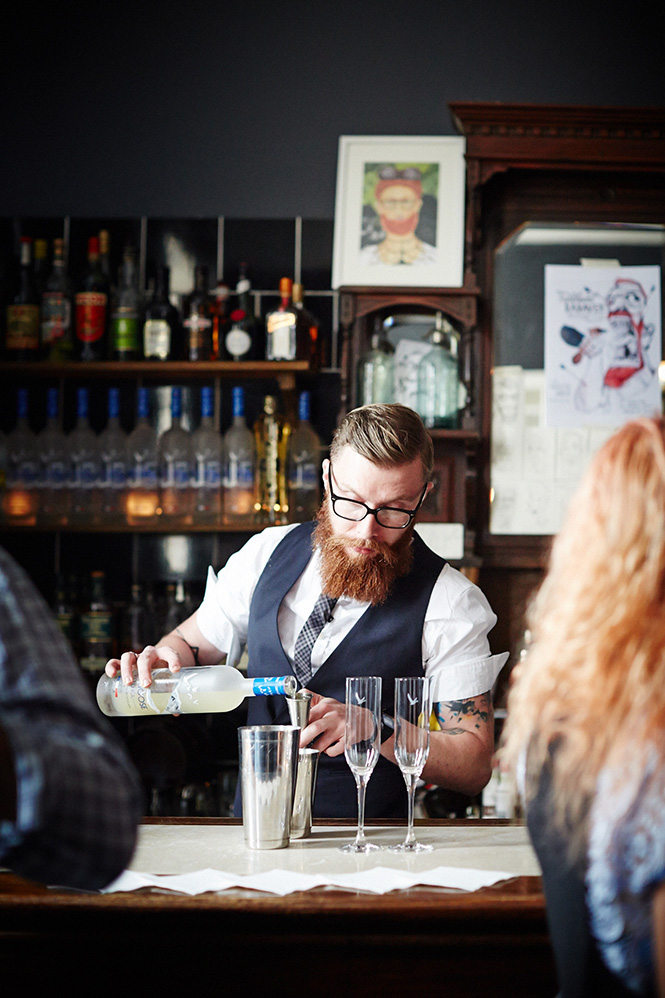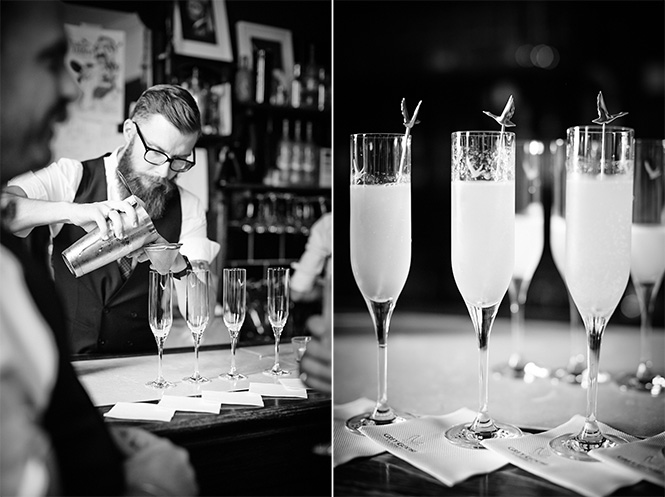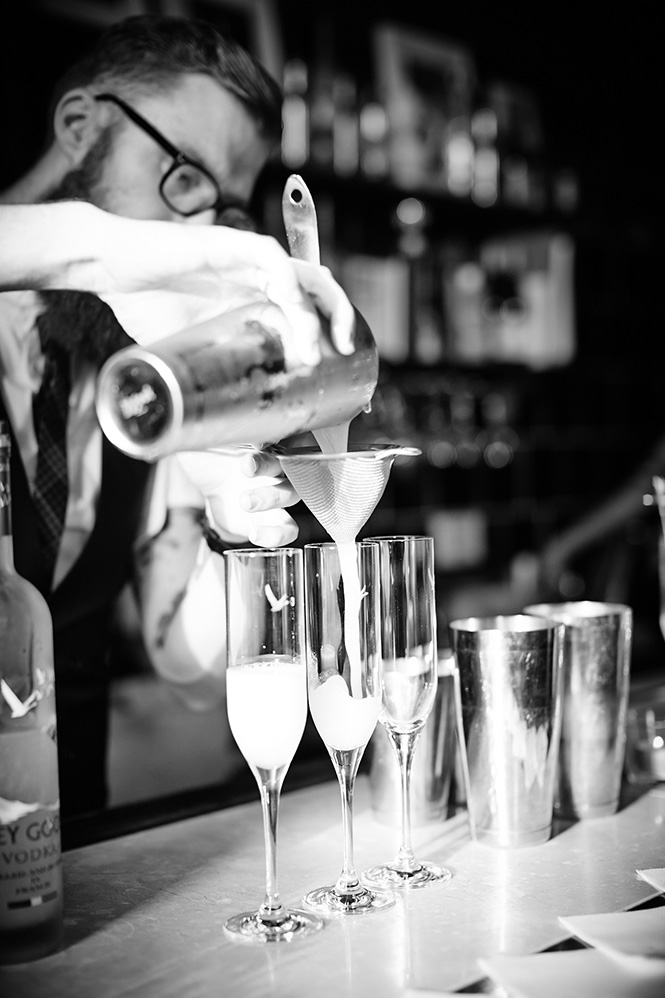 Hosted by Brand Ambassador for 'The World's Best Tasting Vodka', Grey Goose, Andy Wren, this one hell of a night to learn more about what defines our personal tastes, and why one flavour stands apart from another.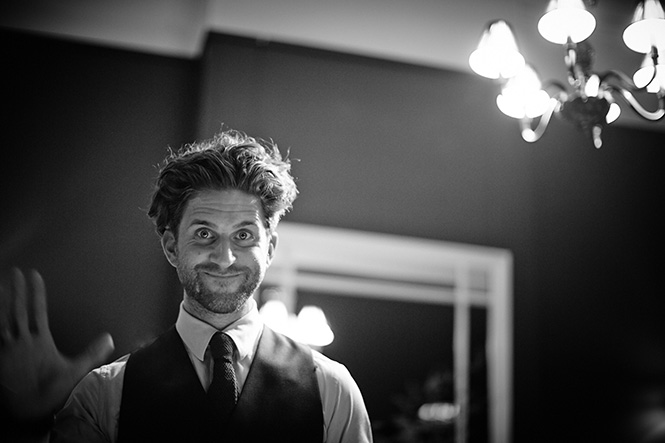 I got to ask Andy a few questions about cocktails and trends:
Shellie: What are the current trends with cocktails?
Andy: I think a real trend at the moment is for what I like to call 'Golden Age' cocktails. The reason for this is I've seen lots of bartenders recreating classic cocktails and staying true to recipes that were developed in the 1800s. These include lots of bizarre recipes that we just haven't seen around lately, and this I find very exciting.
I also see a lot of bartenders now working with seasonal produce, meaning that as seasons change, cocktail trends change too. In summer, I find we enjoy lots of white spirits like vodka and gin, and in winter we play with darker spirits like whiskey and rum.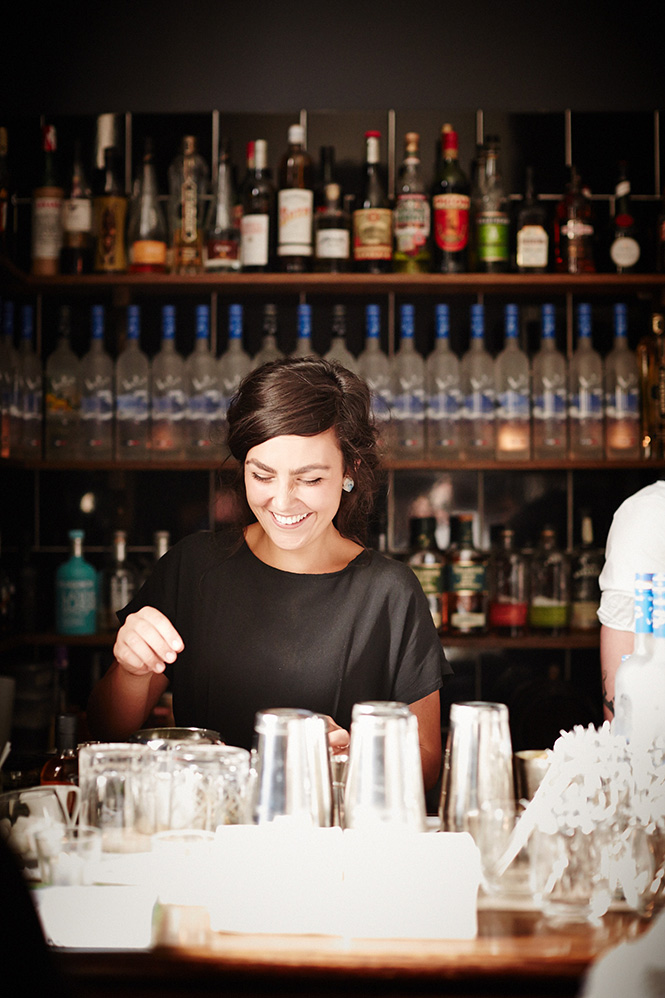 Shellie: What do you think we will see next when it comes to cocktails? (any upcoming trends)
Andy: In terms of vodka, I think we're going to see a more use of vodka in cocktails for its taste, depth and mix-ability. For example, I've seen lots of people enjoying Grey Goose martinis recently as Grey Goose as a base spirit has such aquality depth of flavour and taste, and leaves a luxurious, rich feel in the mouth. I also think we're going to see a lot more experimentation with flavoured vodkas too, exploring different taste and ideas.
On a broader basis, I believe there's going to be a rise in the use of sherry, vermouth and fortified wine as cocktail bases, as they pair well with many flavours. Mexican Mezcal is another liqueur that I think will be popular in 2015.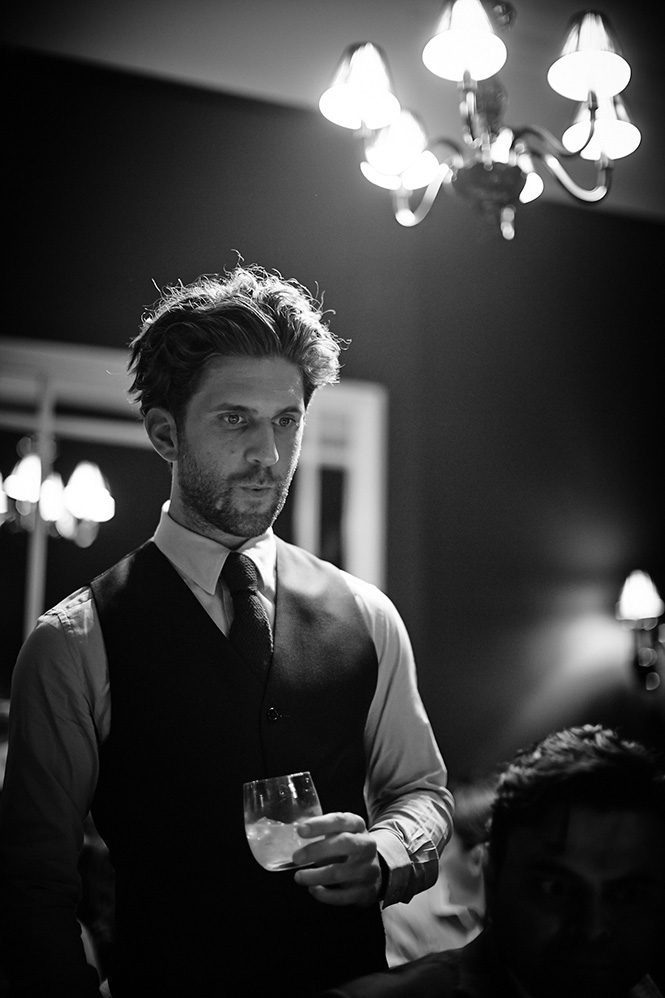 Shellie: What is your favourite cocktail at the moment?
Andy: My palate is used to straight or neat spirits, so I prefer strong drinks where I can taste the spirit base.
At the moment, I really like a Grey Goose Gibson Martini. It's a traditional wet martini stirred up with cocktail onions and maybe a touch of that olive brine – a very tasty, beautiful drink!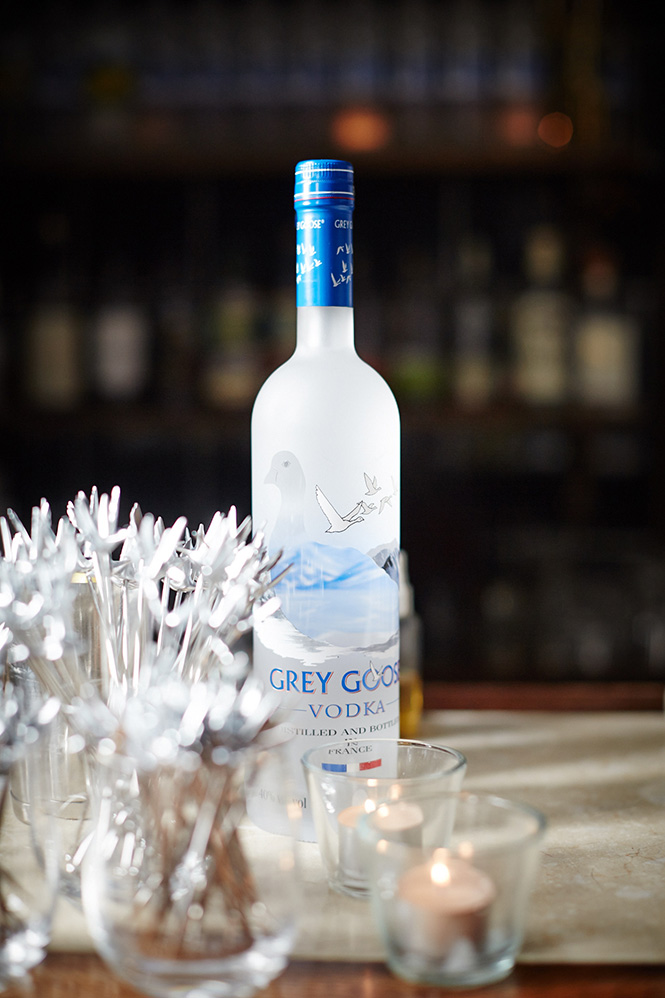 About Grey Goose Vodka
Every aspect of the creation of Grey Goose is focused on crafting vodka of unmatched quality. The creation of GreyGoose begins with the very best ingredients from France – soft winter wheat from the Picardy region and spring water from the Cognac region that is naturally filtered through limestone that stratified over millions of years. A unique distillation process brings out the naturally superior characteristics of these ingredients. From field-to-bottle, the expertise of the GreyGoose Maître de Chai (Cellar Master), François Thibault, ensures an unparalleled smoothness and exceptional taste to the connoisseur palate.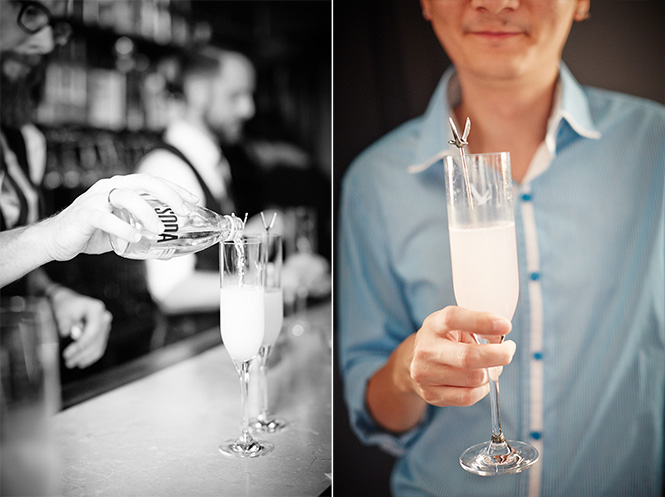 Grey Goose Fizz
Grey Goose vodka served chilled with St-Germain elderflower liqueur, freshly squeezed lime juice and soda water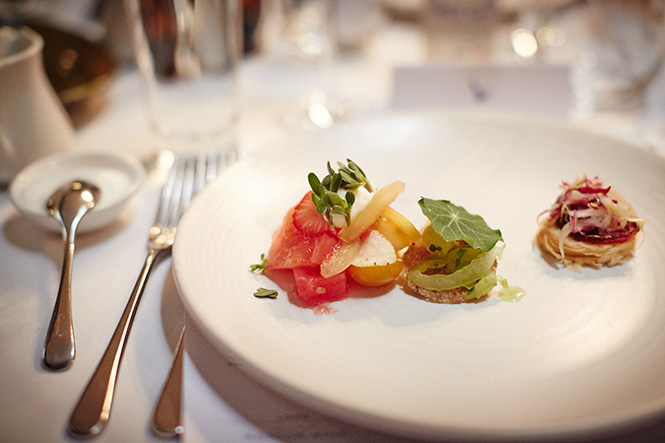 Amuse Bouche Tomato Plate
Sweet
Joe Grbac's home grown tomato and watermelon salad with strawberries
Sour
Under ripe green tomato dressed with a lime and tomato consommé vinaigrette
Bitter
Bitter tart of tomato with a salad of shaved radicchio and endive
For most of my life, I've always been a sweet tooth. If it was sweet, it was my favourite. Within the last year or so, I've noticed I like sour things more. Perhaps it's old age, or I've had too much sugar, but I tend to go for the savouries at high tea over the sweets. OMG if there are pickles nearby, I will exclaim "PICKLES!" and push anyone out of the way until I get some*.
*A slight dramatisation. I will still yell PICKLES! though.
Most people ended up liking sweet or sour, with only a few bitter people left standing.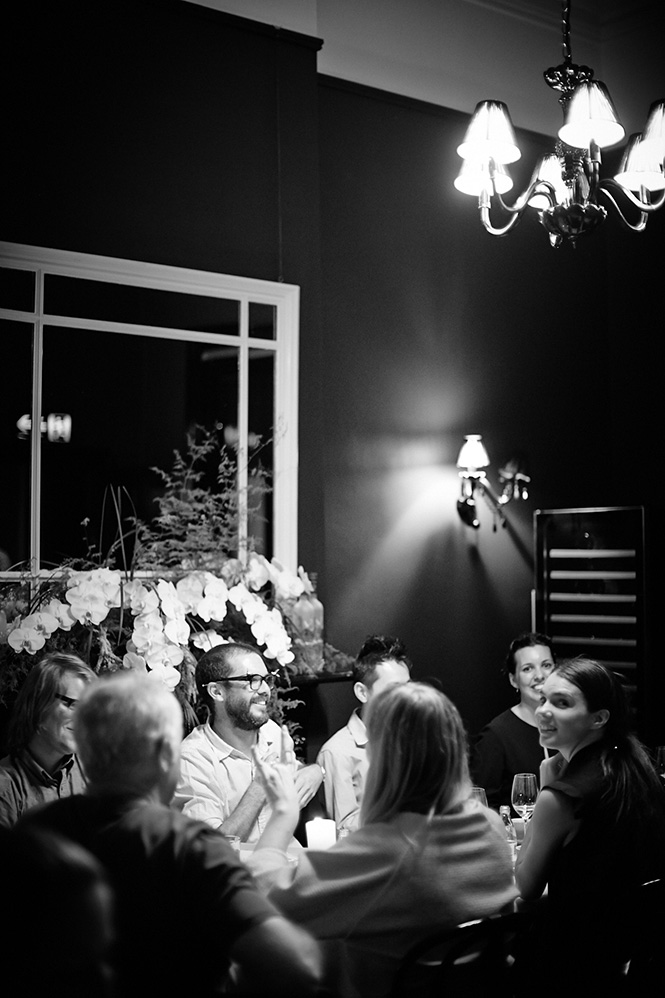 After we decided if we were sweet, sour or bitter, we were led by Andy into making our own bespoke cocktail.
It went a little like this…
♥ 3 cubes of ice
♥ A finger's worth of Grey Goose vodka
♥ Sugar, to your personal taste
♥ Lemon juice, to your personal taste
♥ Bitters, to you personal taste
♥ A pinch of salt
♥ Topped up with soda water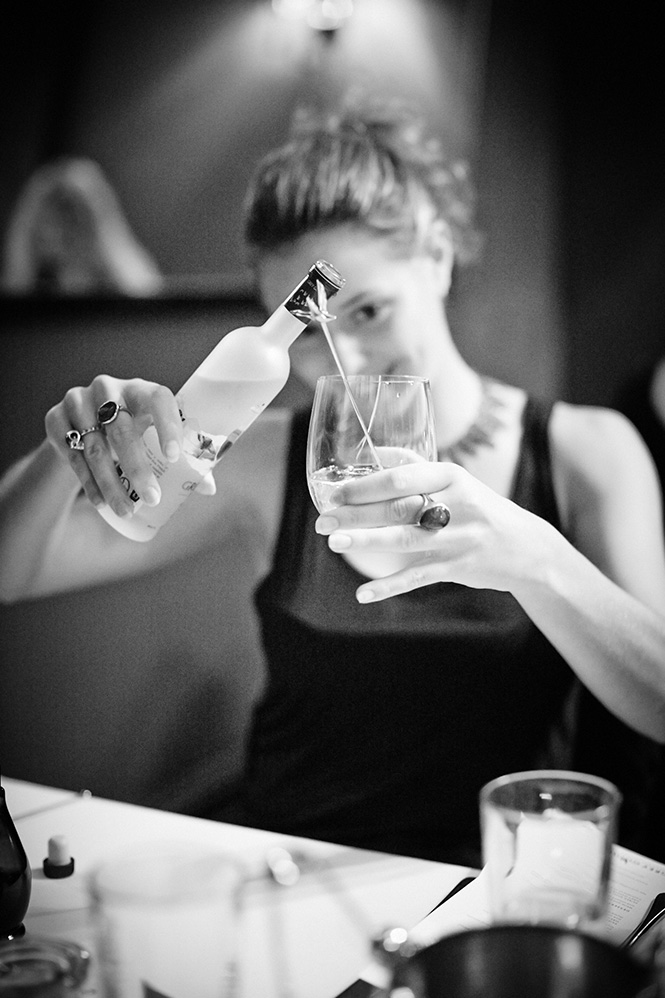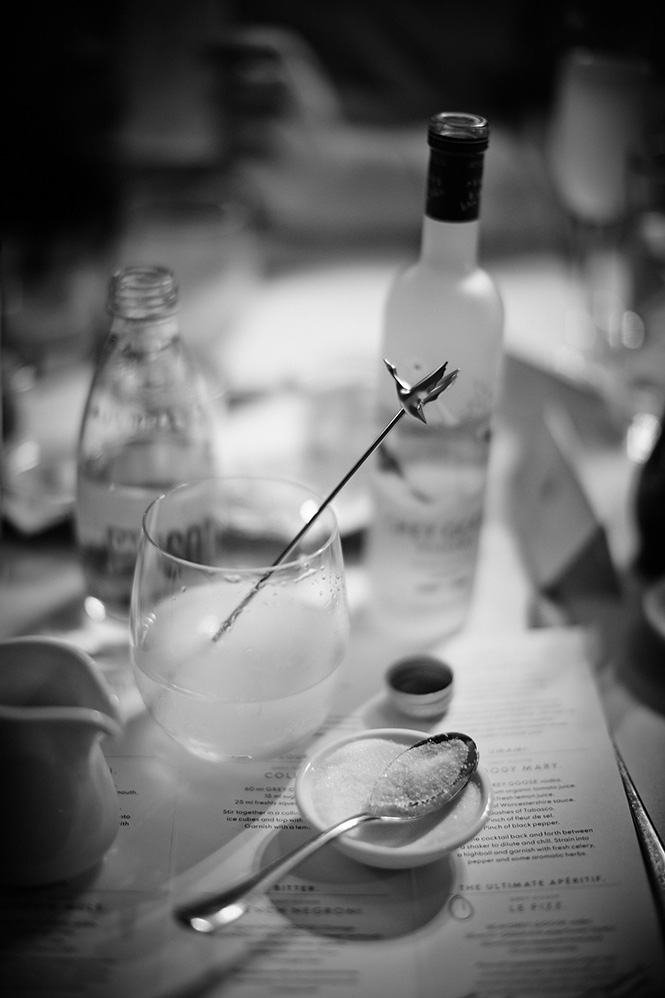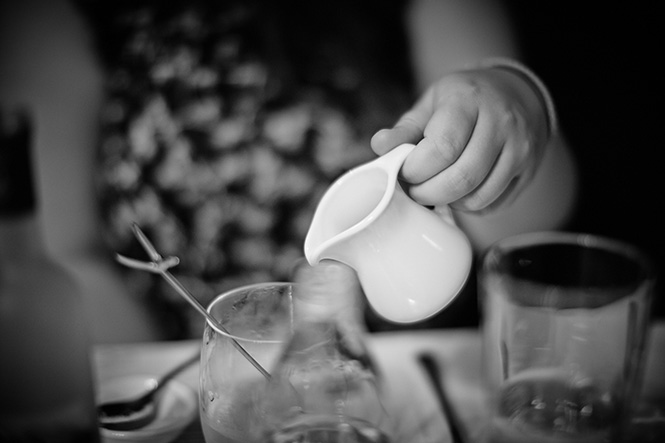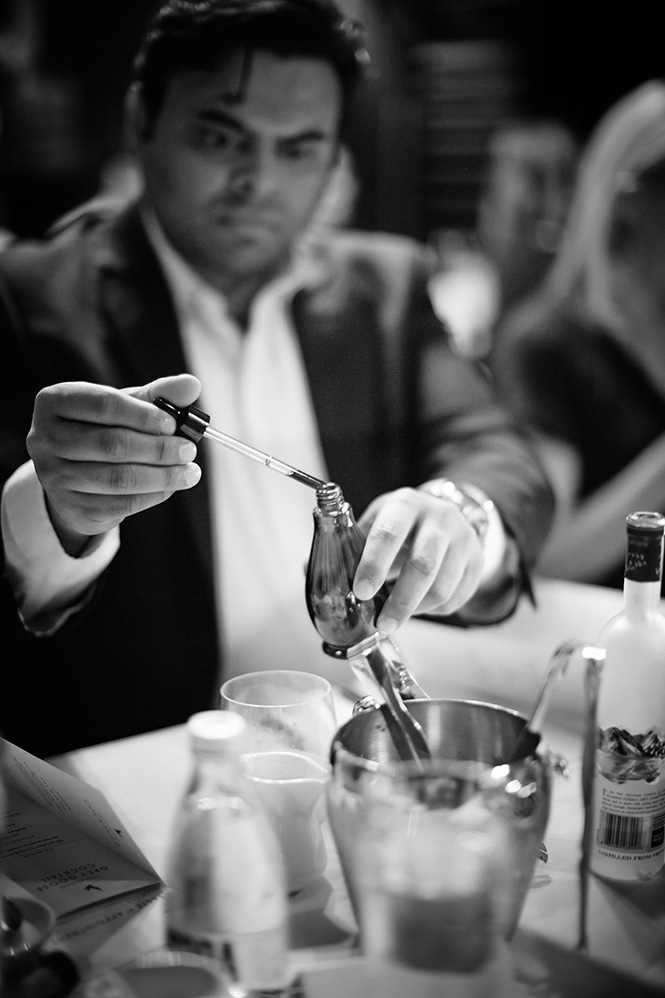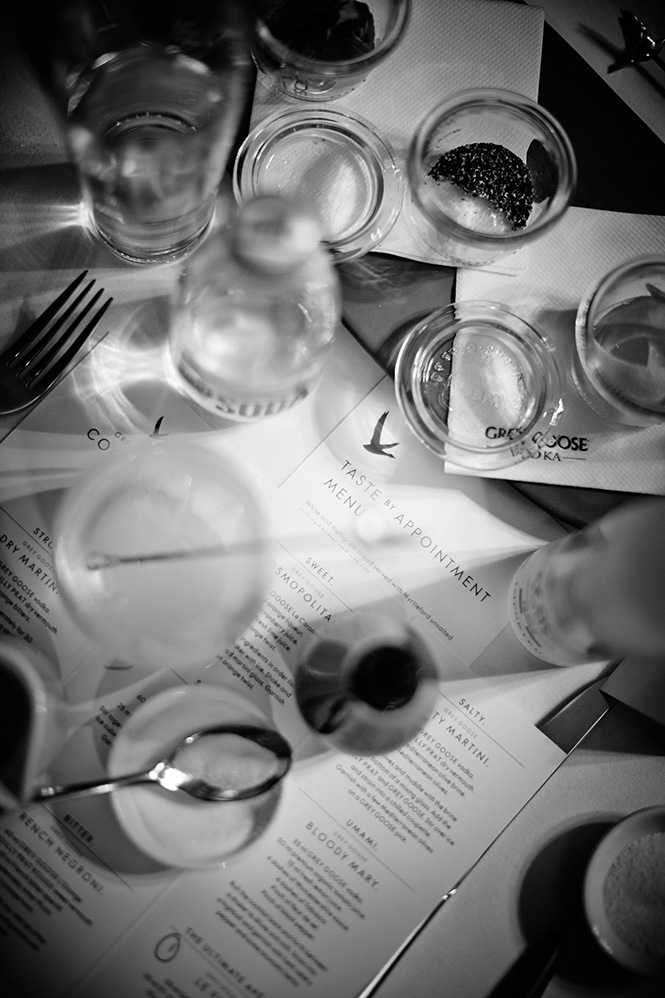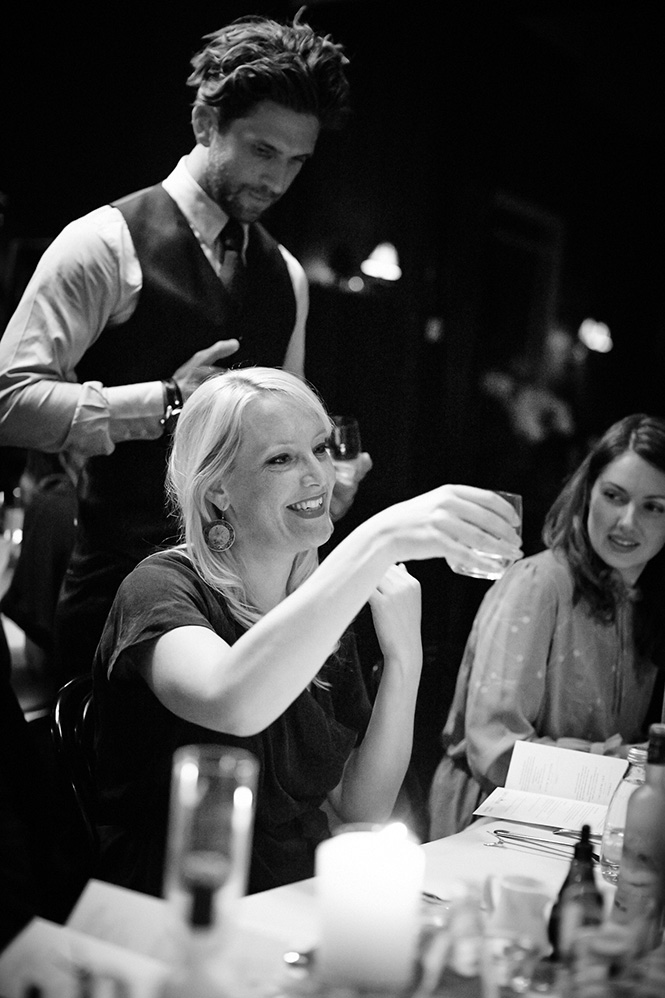 A great experiment for us all to realise what we like when it comes to our own personal taste and cocktails. The results were to better aid us for when we are up at the bar next time, wondering what cocktail we want to drink, rather than just going for something with a quirky name that ends up tasting like you licked something you shouldn't have.
Perhaps it was sipping the vodka straight at the start of this experiment, or the two cocktails prior… or perhaps a combination of the both that left me with what I began calling vodka eyes. I was a jolly soul for the rest of the night, but had to get my eyes back to normal to take photos! I didn't want the rest of my photos to have the vodka filter applied to them 😉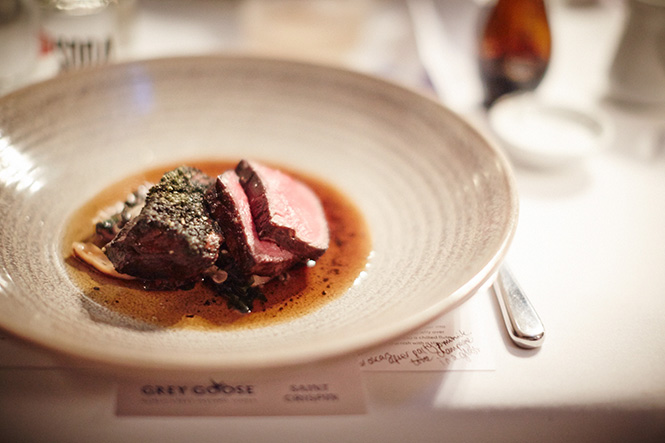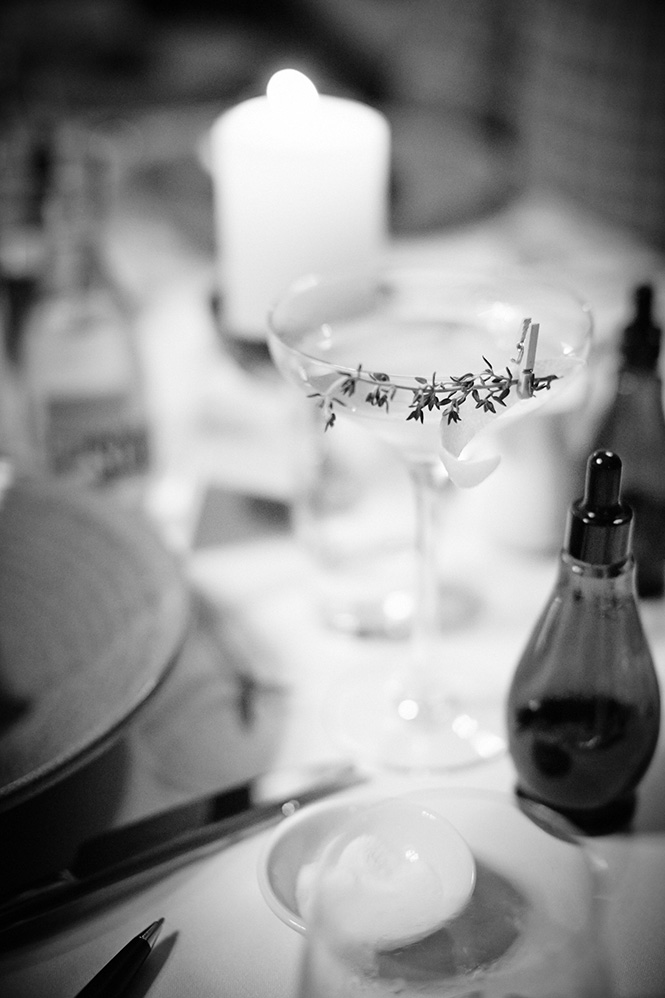 Main Course
Wagyu beef fillet and cheek, soy and roasted onion consommé, wakame and mushroom fricassee with Pacific Oyster and sesame seed crunch
Paired with: Grey Goose Umami Poulet
Grey Goose vodka with roast chicken, cherry tomato and carrot medley with Noily Prat stirred with a dash of thyme and lemon peel vinegar
You bet, that Umami Poulet did taste like roast chicken. It was quite extraordinary really, and not something as easily achievable as putting a roast chicken in vodka and letting it infuse for a few days.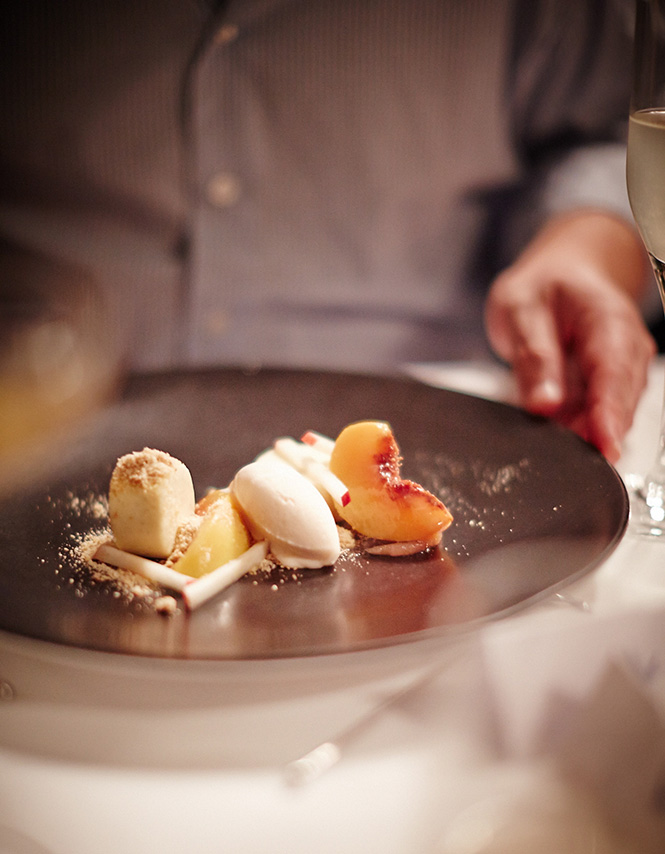 Dessert
White and yellow stone fruit, vanilla panna cotta, oat and almond praline with warm peach tea
Paired with: Grey Goose La Poire
Grey Goose vodka with a crisp smooth taste and the freshness of an Anjou pear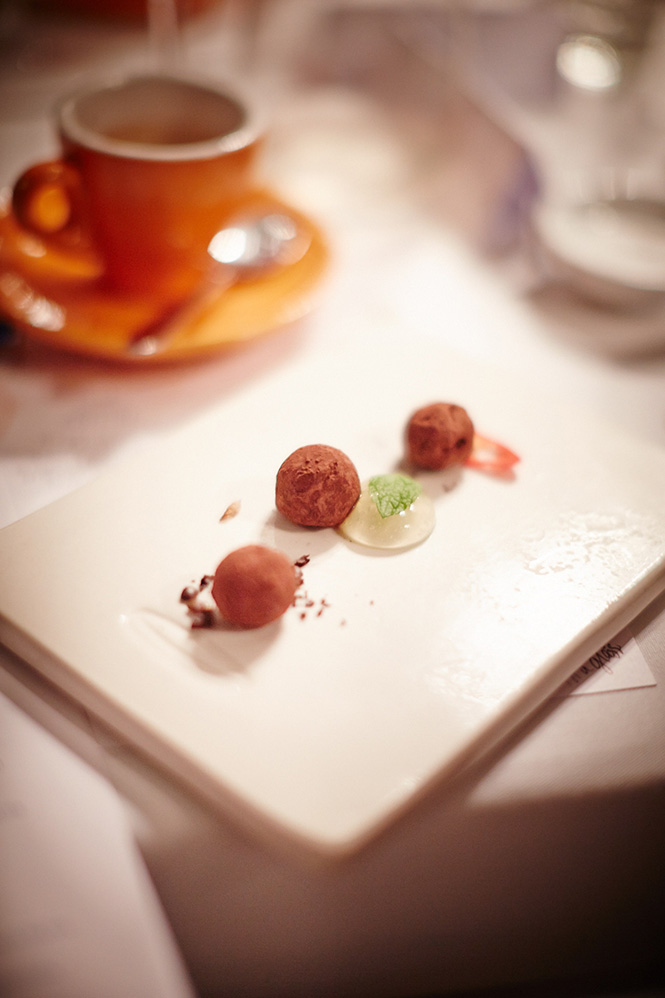 Tea and coffee with trigemial chocolates
Andy spoke about the three T's when it comes to food, especially our desserts.
♥ Texture
♥ Temperature
♥ Trigeminal
The trigeminal nerve is responsible for sensation in the face. These nerves is responsible for when you feel hot, spicy, cold, tingling, etc. We learnt more when we sampled the trigeminal chocolates; one with chilli, one with mint and a menthol jelly, and one with coffee.
The chilli bringing the spiciness, the menthol bringing the cooling, tingling, and the coffee awakening the senses. A very interesting experiment, and one that I hadn't thought too much about till then.
With the dessert, the panna cotta was cold, we sipped hot tea, and enjoyed the different textures between the fruit and the crumbs.
Overall, a fantastic night out. I came away learning more about my own personal tastes, and what I like and don't like when it comes to cocktails.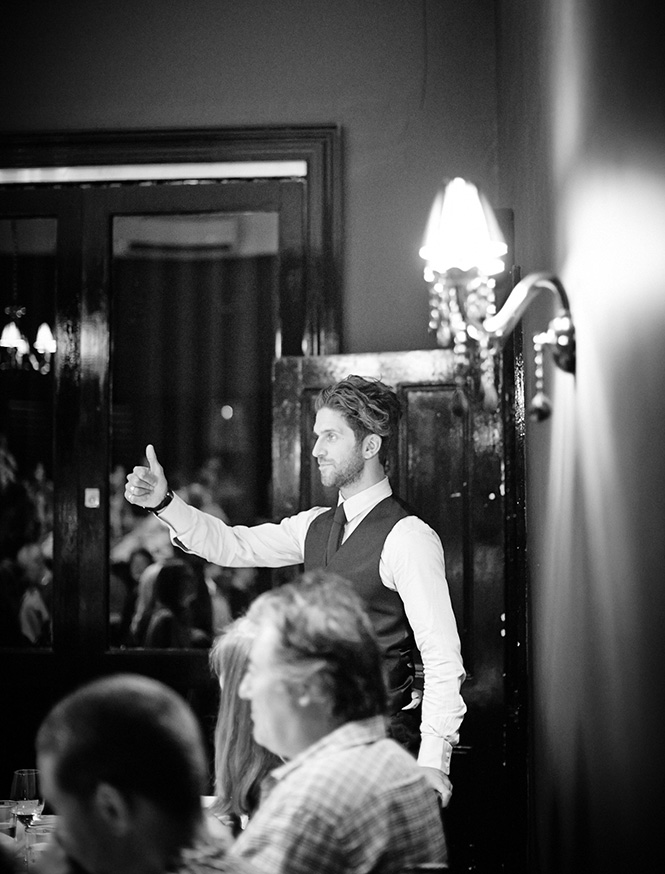 Big thanks to Abbey and the Grey Goose team, as well as Saint Crispin for a sensational night out. Massive props to Andy Wren for being a great master of ceremonies, leading our taste buds to all ends of the spectrum.