Vegan Scallops with Soba Noodles
Prahran Market mystery bag arrived just before I had to jet off, but I managed to squeeze in one recipe using king oyster mushrooms. This dish is based off one we had in a very fancy resort in Bhutan. The dish had the best scallops I've ever tasted, most likely flown in from Thailand as there is no fresh scallops to be found in Bhutan! A few simple flavours combined to create such a memorable dish.
Ideally you want your king oyster mushrooms to be on the larger side to the ones in the photo so they look more like plump scallops. The mushrooms share the same texture as scallops and is a great dish everyone can enjoy!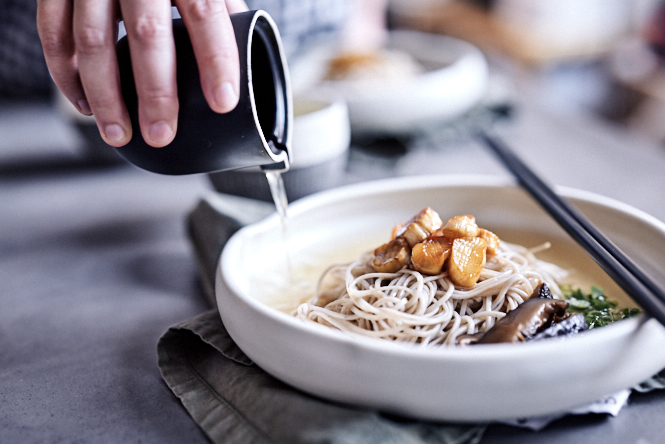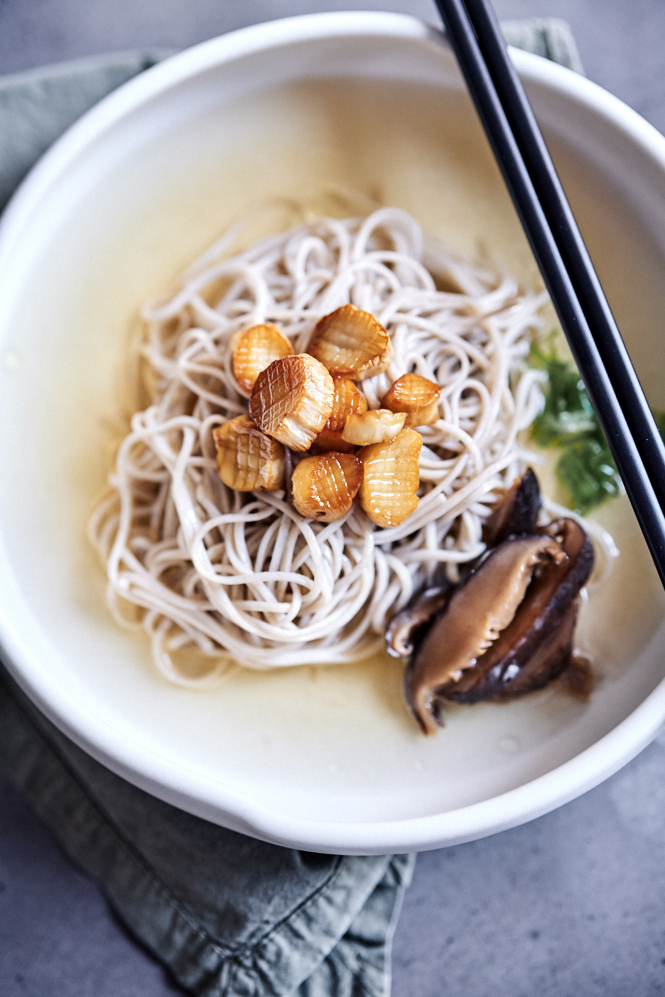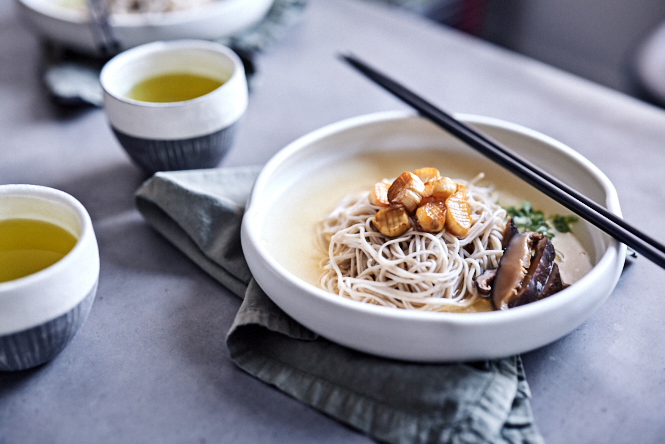 Vegan Scallops with Soba Noodles
Print Recipe
Ingredients
8 king oyster mushrooms, medium-large sized
3 tablespoons garlic oil
360g soba noodles
1 litre hot dashi stock (vegan friendly if you are serving to vegans)
1 cup pickled shiitake mushroom slices (I use the Momofuku recipe)
2 spring onions, finely sliced
Instructions
Cut the tops off the king oyster mushrooms and use for another dish. Cut the stems into 2-3cm thick slices. Cut some cross lines on one side.

Place oil in a frying pan over medium heat and place the king oyster mushrooms in. Fry one side until slightly seared and then turn over the fry the other side until lightly seared.

Cook the soba noodles according to packet directions, drain and divide amongst serving bowls. Top the noodles with seared mushrooms, pickled shiitake mushrooms and spring onions. To serve pour hot dashi stock amongst the bowls and serve immediately.