Chocolate Tofu Mousse
My dear friend Vee gave me a big bundle of figs and I knew I had to make them look good. I'm so sick of seeing fig tarts around, I had to find something different. When I came across this recipe, it was certainly different! Chocolate AND tofu, together? Would it actually taste good?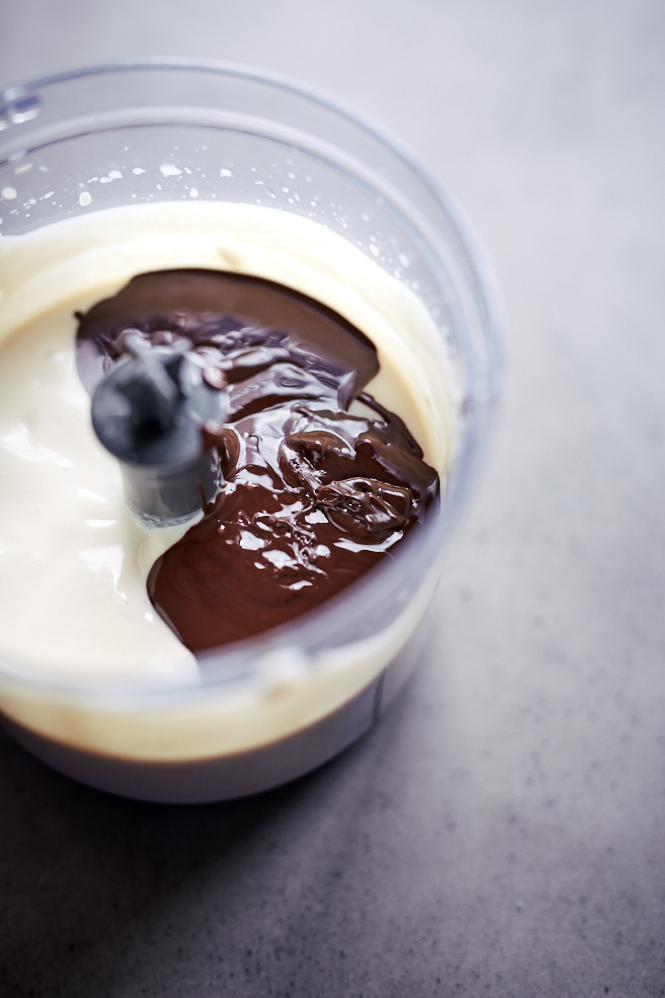 When I posted a photo of chocolate and tofu to instastories, I got a lot of reactions that included the words, "WHAT?!". There were two exceptions that said it was their favourite combo!
Whilst I do prefer a traditionally rich and airy chocolate mousse, we all need a chocolate mousse recipe up our sleeve that we can whip up instantly. This recipe provides a smooth, creamy mousse with a nutty flavour to it. It wasn't very sweet, so you can always add more maple syrup over the top, or even a drizzle of melted chocolate is always welcome! It's semi healthy with the tofu, right?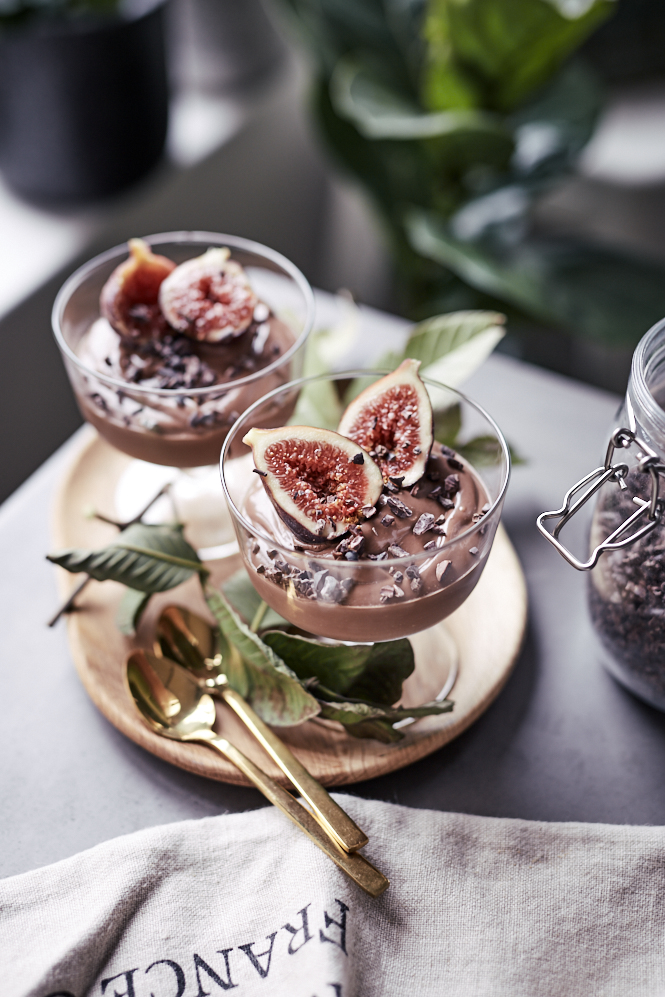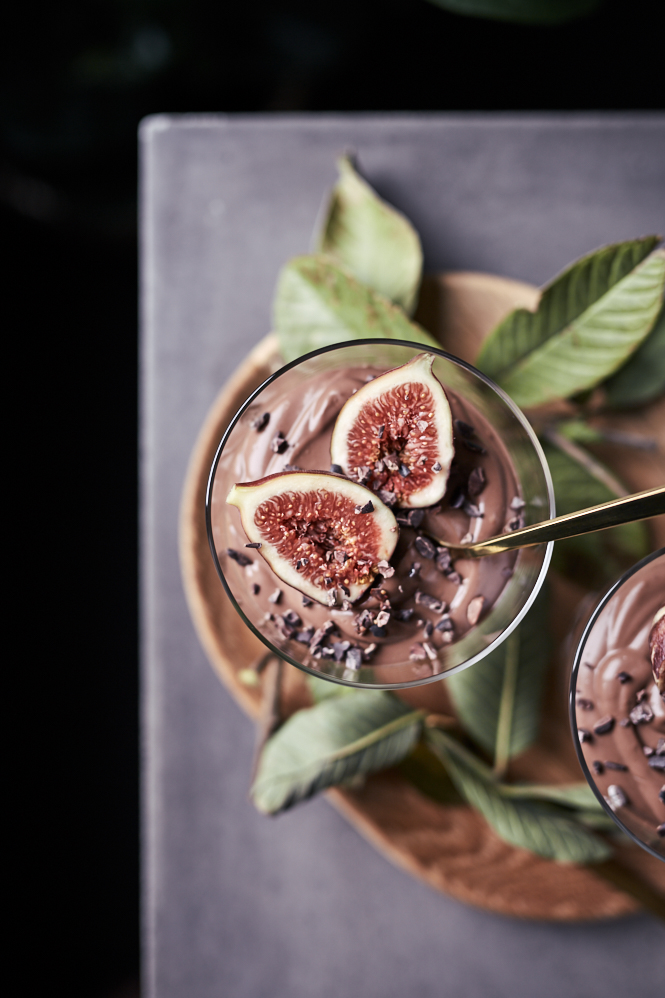 It is essential that the tofu and melted chocolate both need to be at room temperature to ensure the mousse is smooth and silky.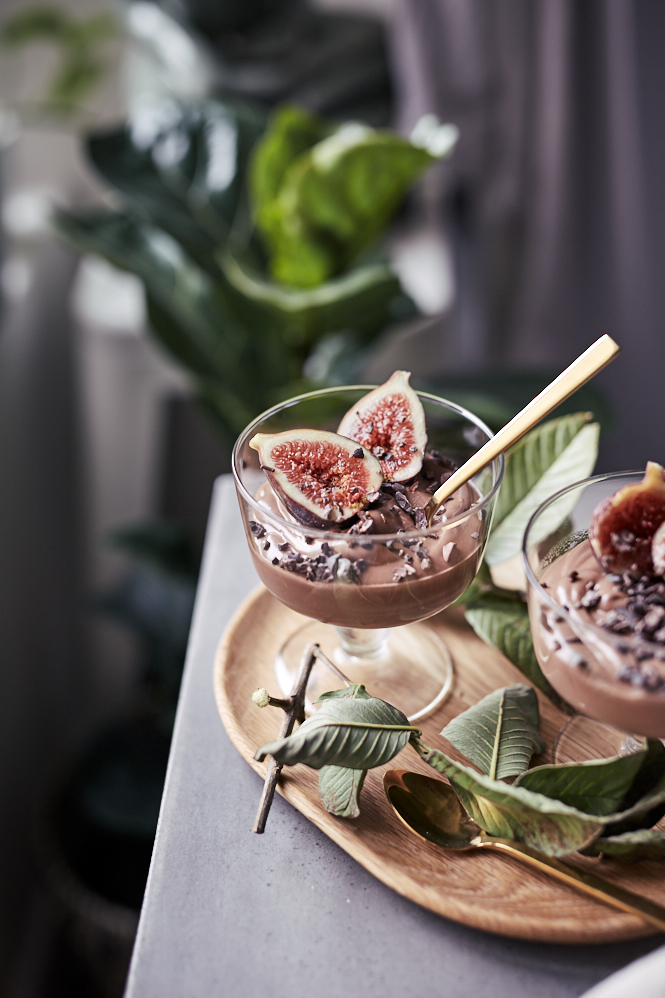 Chocolate Tofu Mousse
Print Recipe
Ingredients
100g dark (70%) chocolate
300g silken tofu, at room temperature
2 tbs maple syrup, plus extra to serve
1 tsp vanilla essence
berries, figs or any other fruit, to serve
shaved chocolate or cacao nibs, to serve
Instructions
Place the chocolate in a heatproof bowl over a saucepan of simmering water and stir occasionally until the chocolate has melted. Set aside to cool to room temperature. 

Place the tofu, maple syrup and vanilla in a small food processor and process until smooth. Add the cooled chocolate and process again until smooth.

Divide between 4 x ½-cup-capacity (125ml) cups and refrigerate for 20 minutes. To serve, top with berries, figs or fruit, extra maple syrup and chocolate.