Copenhagen Dining: Bæst
When I put the call out to my friends for their food recommendations for Copenhagen, my friend Erin chimed in first with a very excited recommendation for Bæst.
"OMG. Bæst! They make their own mozzarella on site (its HEAVEN in a ball), best pizza I've ever eaten (and I live on Lygon Street!) and charcuterie plates 👌👌👌" – Erin
My first thought I must admit was, "Why would I want to eat Italian food in Denmark?" but the thought of them making their own cheese on site did get me salivating. If you are watching the new Netflix docuseries, Ugly Delicious you'll see Bæst on the first episode.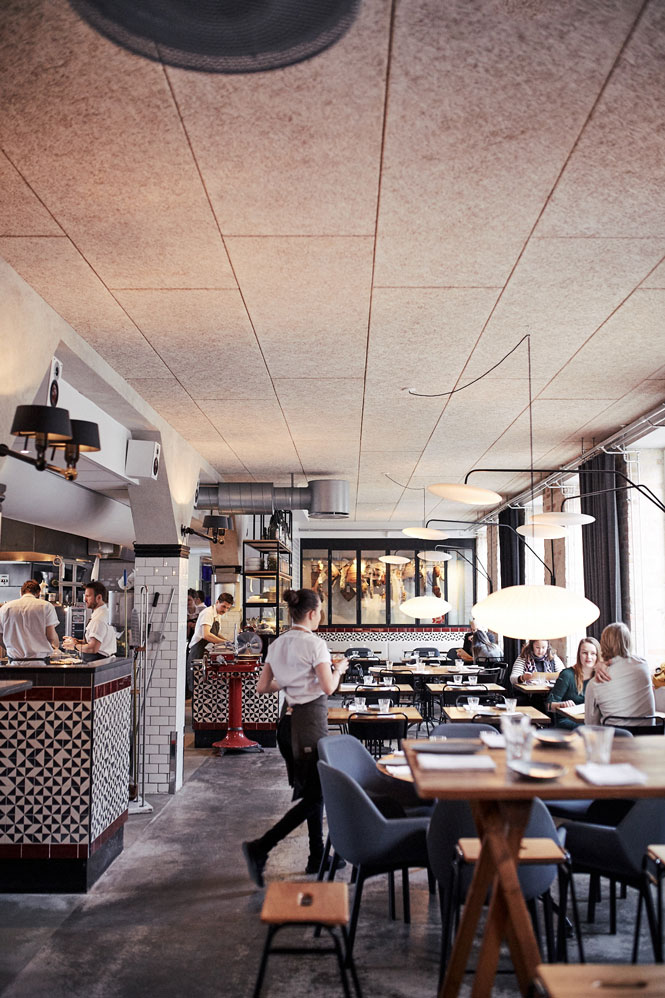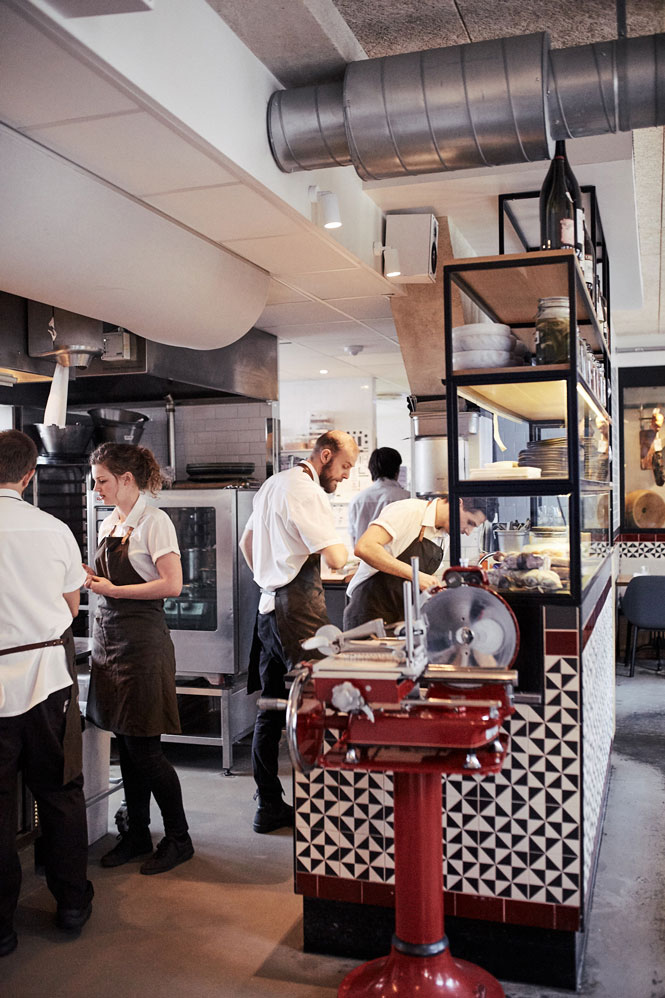 I made an early reservation for 5pm, which did mean we were eating at Grandma hour and couldn't stuff our faces with pastries throughout the afternoon. It did mean I managed to get a few photos of the food before the sun went down. First impressions had me picking my jaw off the floor. I can see why the Danish are so famous for creating spaces that can only be described as hygge.
Hygge is the Danish word for a mood of coziness and comfortable conviviality with feelings of wellness and contentment. Over recent years, hygge became a defining characteristic of Danish culture. – Wikipedia
Instead of picking and choosing from the menu, we opted for the "BIG BÆST" menu, which had offerings from the entire building – all the way from the dairy on 1st floor to the pizza oven and grill; including the famous mozzarella and dessert.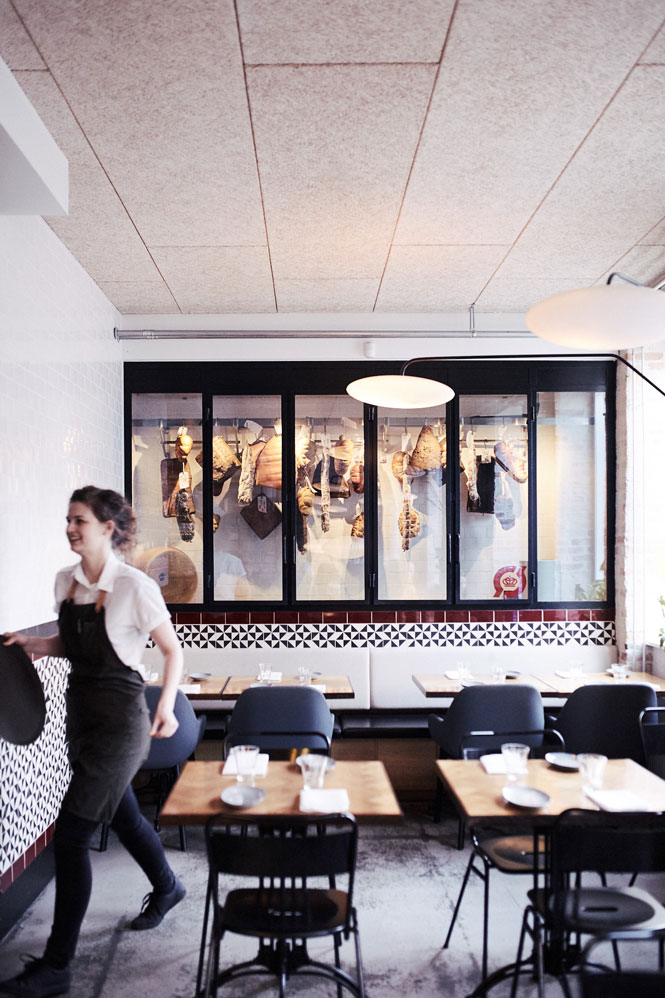 We had a few cocktails on the go and the food just started flowing. The cheeses are made upstairs from raw milk which comes from their own herd of Jersey cows that graze a mere 40km away from the restaurant. The mozzarella is hand-stretch daily a few hours before serving. The texture and taste is just phenomenal. I remember being very excited when the plate hit the table. It was firm, yet creamy and was perfect with just a drizzle of olive oil. It was transformed when they add it to their pizzas. Their pizza bases are a sour dough base, and their version of a margherita pizza was TO. DIE. FOR.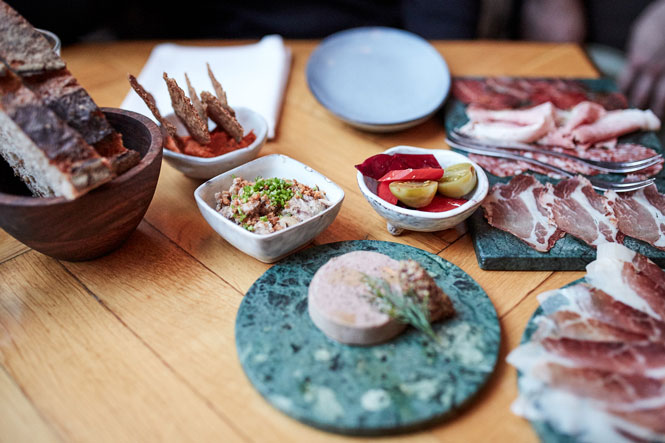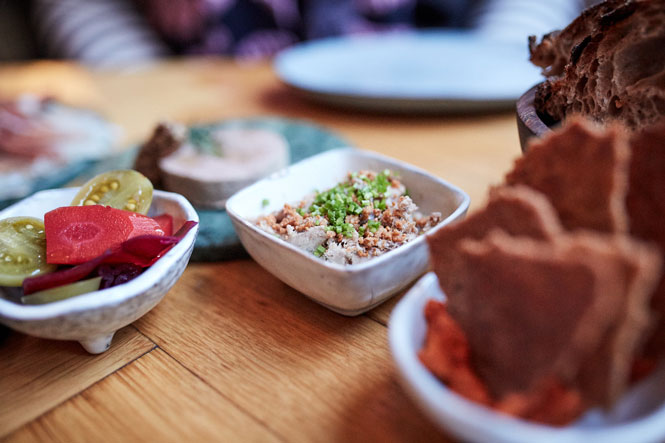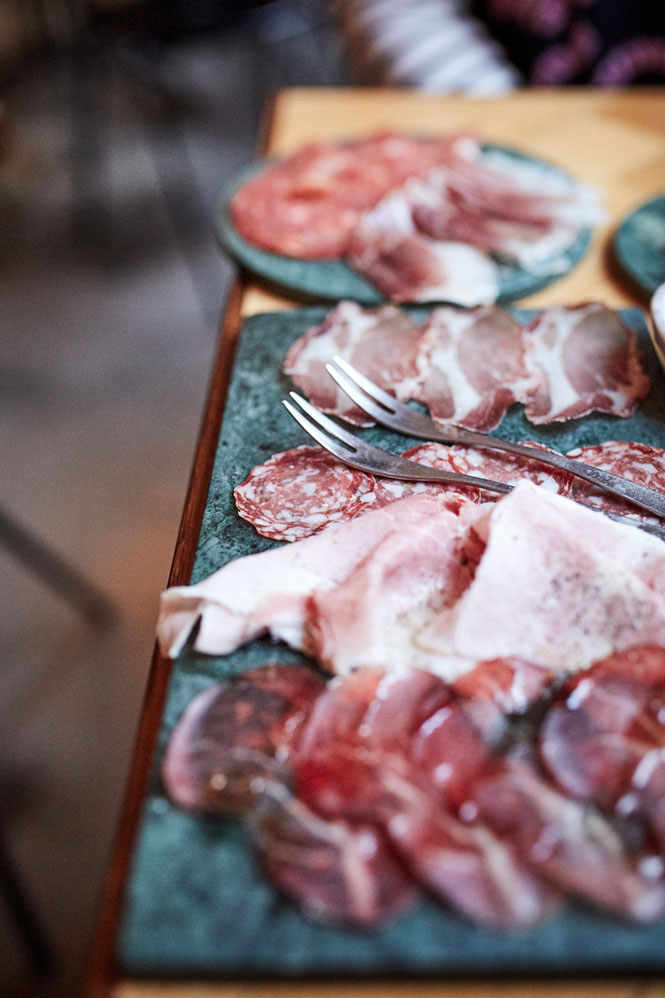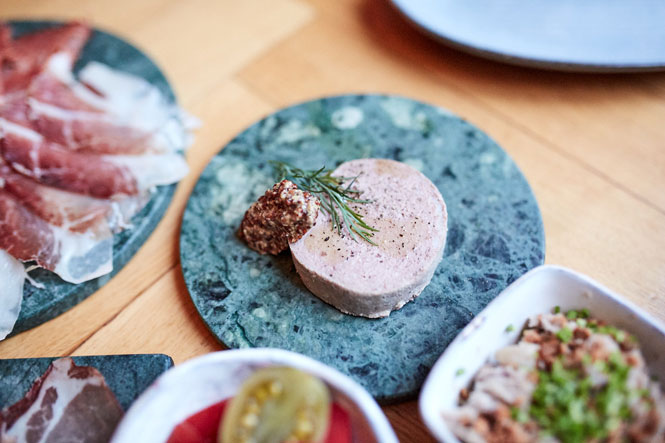 After many plates of charcuterie, cheese and pickles, we were treated to three slices each of different pizzas, their morish meatballs and a couple of vegetable side dishes. I was practically going to explode from awesomeness, so luckily dessert was a simple, light and refreshing yoghurt ice cream.
I found the staff here to be so happy and helpful. With the booking you get the table for 2 hours, if you want to keep your party going, there is a craft brewery opposite the restaurant that looked very groovy! We instead opted for a 35 minute walk back to our hotel as we were SO FULL!
Bæst
Guldbergsgade 29
2200 København N, Denmark
http://baest.dk/en/