Wintervention with Accor Hotels
When I used to have an office job, I would loathe Winter. I would loathe the end of daylight savings; waking up in the dark, coming home in the dark and for the most part not even stepping outside to see daylight during my lunch break. Now that I work for myself and I can see outside a window, step outside when I can. I love living in a place where you can truly feel the change of the seasons.
There are many reasons that I love the change of the seasons. It ranges from the fashion; as the weather goes from Summer to Winter, I love rugging up in big puffy Winter coats, scarves and beanies. The variety of seasonal fruit and vegetable changes, we go from eating light, fresh meals, to the comforting pastas, stews and hot chocolate. For the most part that's all fine and well, but even I can't say no to a bit of a Summery holiday in the middle of Winter.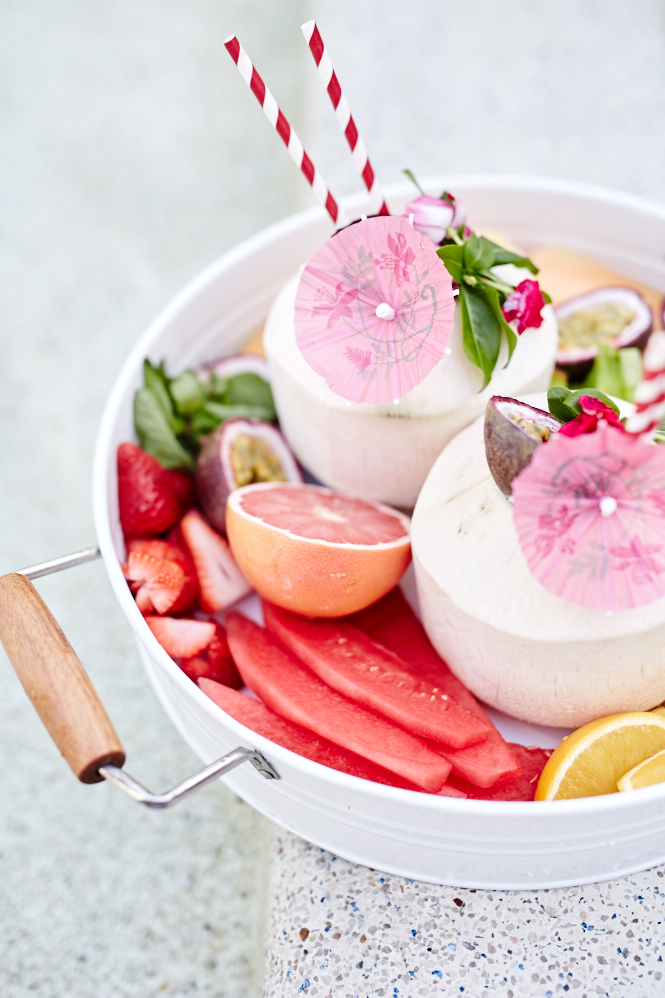 Accor Hotels have come up with a genius idea I think we all should adopt, a Wintervention. I was lucky enough to be treated to one thanks to the team at Accor Hotels and Tropical North Queensland. Four days of just pure indulgence with a great group of people, living the dream.
We were flown to Cairns via Jetstar, and upon touching down in Cairns, we were whisked away to Pullman Reef Hotel Casino. Nestled by Trinity Inlet and Cruise Liner Terminal, this five-star hotel is considered one of Cairn's most prestigious hotels. Newly refurbished rooms feature modern ensuites with spectacular spa baths, private balcony with either city or water views. With a roof-top swimming pool and gym for those that like to stay active, or walk through in air-conditioned comfort to the casino or rooftop Wildlife Dome. Fun for the whole family, you can have your photo taken with a koala, or enjoy the ropes course whilst checking out the wildlife. One of the big bonuses is you don't have to leave air-conditioned comfort to go and visit the Cairns Zoom & Wildlife Dome on top of Pullman Reef Casino Hotel. You can spend the afternoon cuddling a koala, ziplining over a saltwater crocodile, or embarking on a dome-climb over Cairns.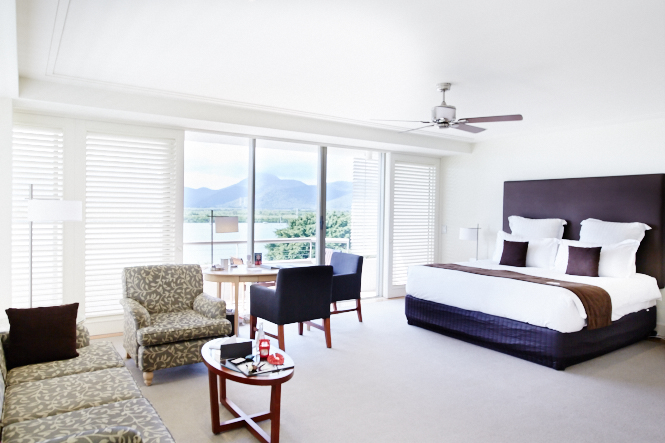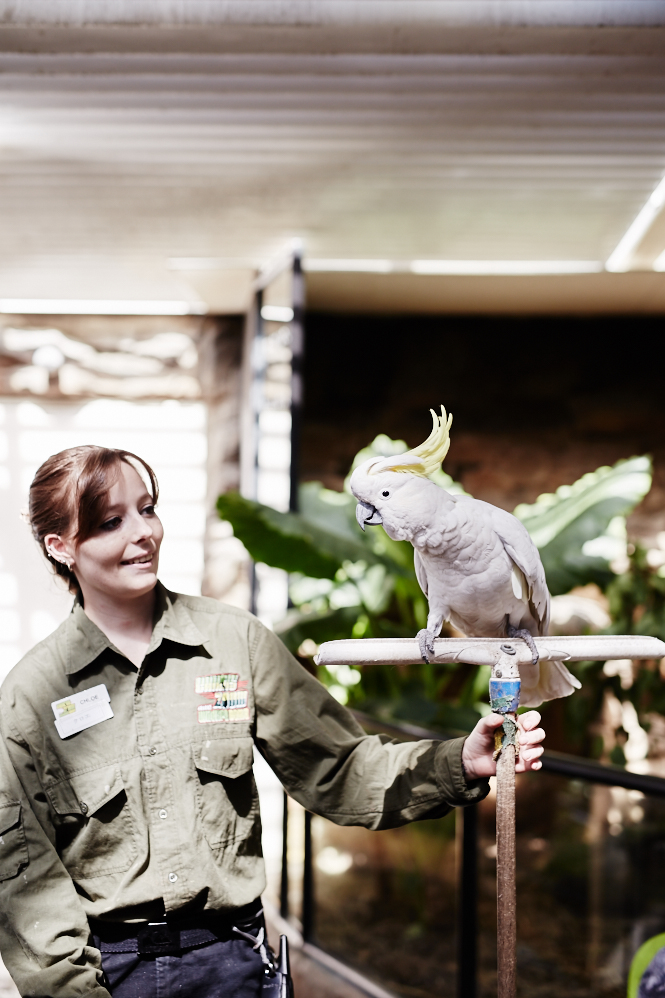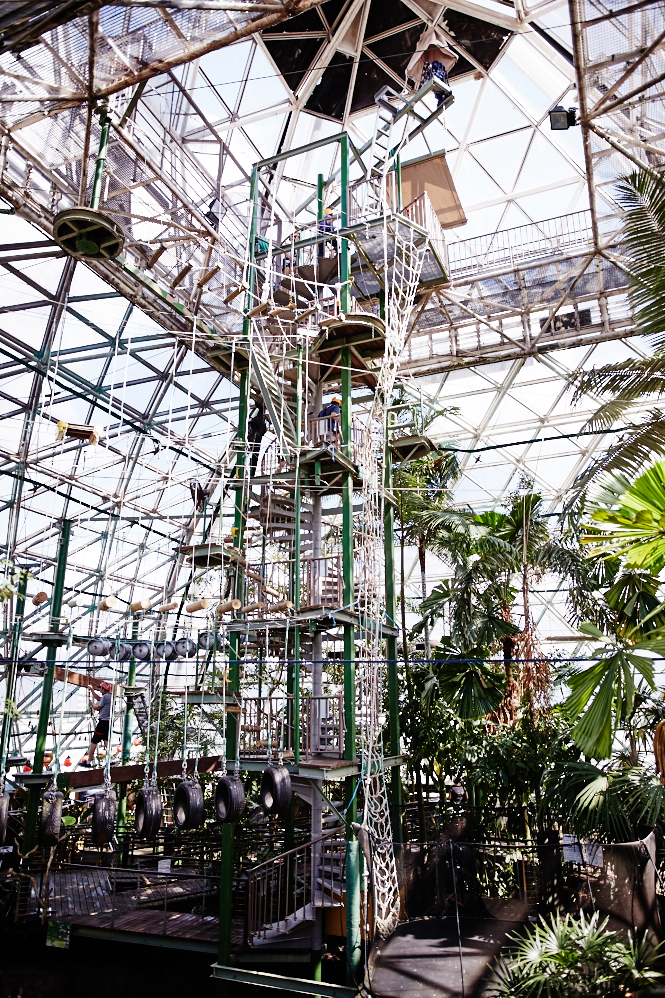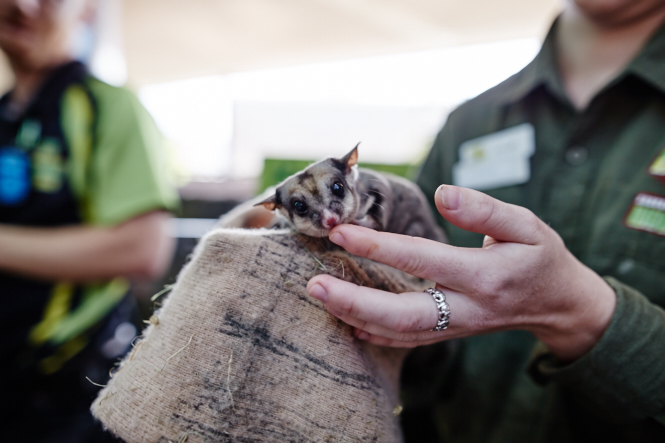 Our afternoon got better, with a helicopter flight thanks to GBR Helicopters to a private sand cay for a picnic lunch packed by the awesome cream at the Pullman Reef Hotel Casino. This was truly one of those #whatismylife moments for me, and I still pinch myself that we had this whole sand cay to ourselves, and an amazing seafood picnic, complete with champagne and fresh fruits. A great way to enjoy time with my new friends! The helicopter ride back to the mainland was just as exciting, and the views were just incredible.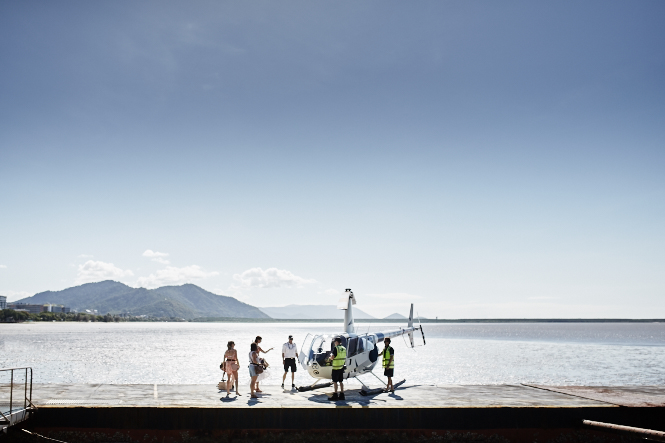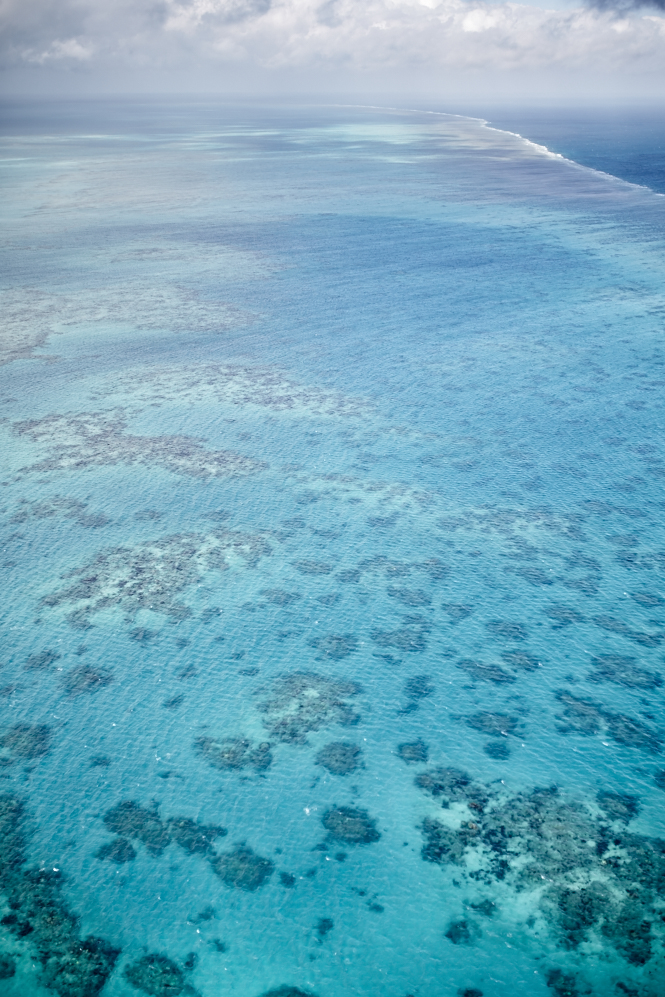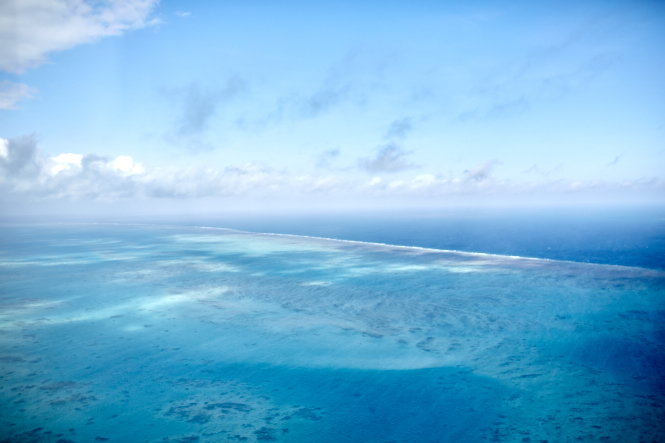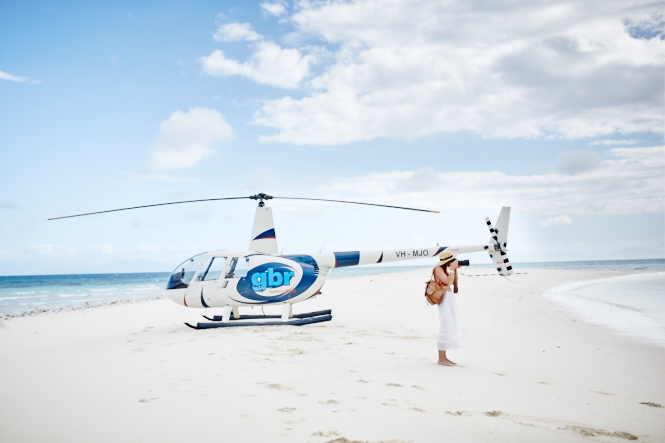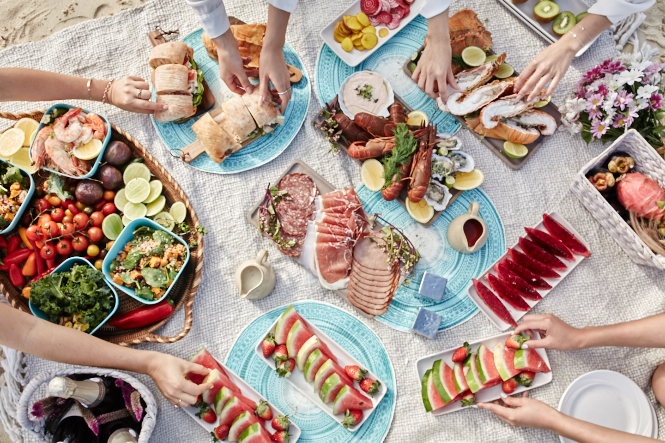 Enjoy a pre dinner drink at Bar36, go with a traditional cocktail or get them to make a up a little something by letting them know what kind of flavours you feel like. Sit back and listen to the fabulous live music.
Be sure to book yourself a table to dine at the only restaurant in Cairns to be awarded a Chef Hat in the Australian Good Food Guide, Tamarind Restaurant. Featuring Thai-inpsired, with hints of Japanese influence, this restaurant's fusion cuisine show cases the region's finest produce. Everything I tried was exceptional, with the highlights being the Marron (part of the amuse bouche on the evening), watermelon salad and the Penang duck curry. In fact I still dream of the duck curry to this day!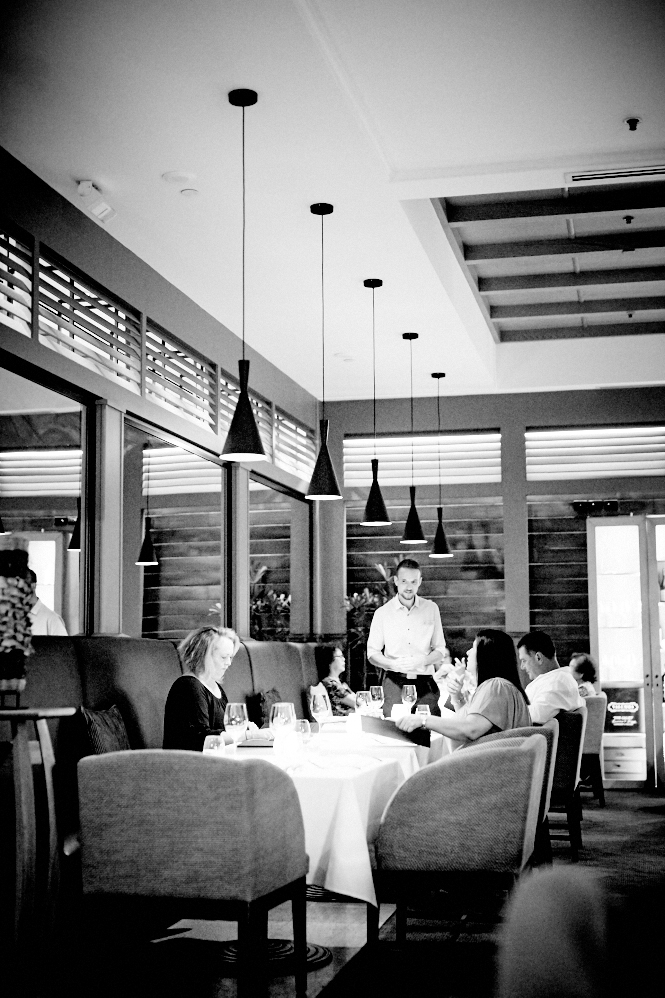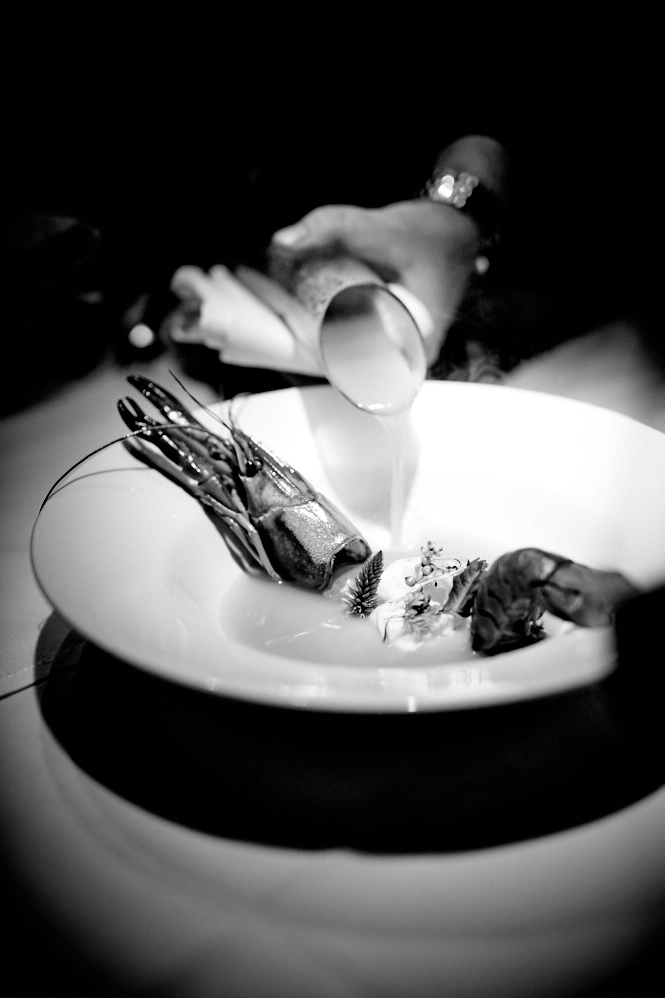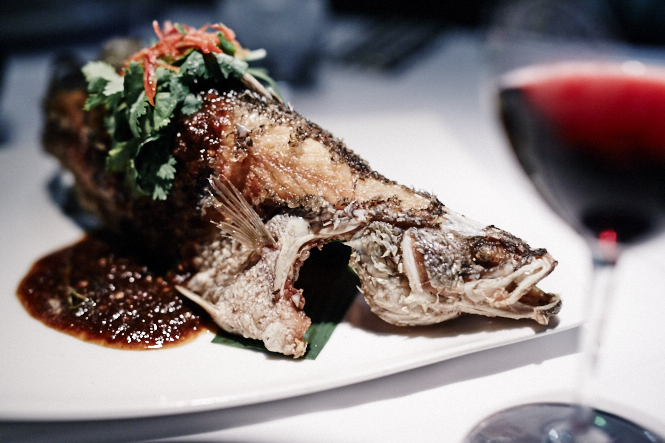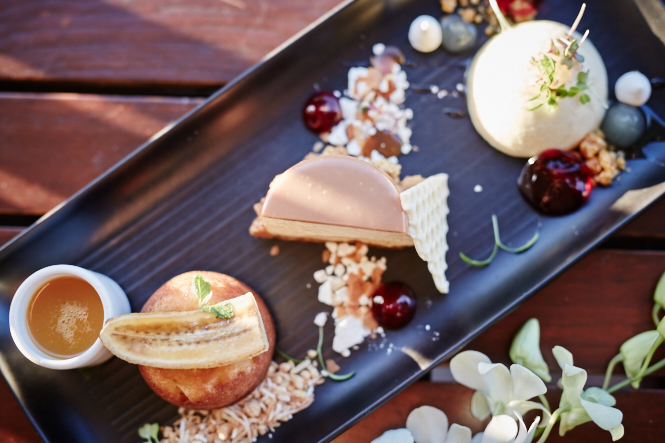 Breakfast on the balcony whilst watching the sunrise is one experience not to be missed. But I decided to join my gal Mel (@thetiafox) down by the pool to soak up a bit of sunshine with our sunny side up eggs.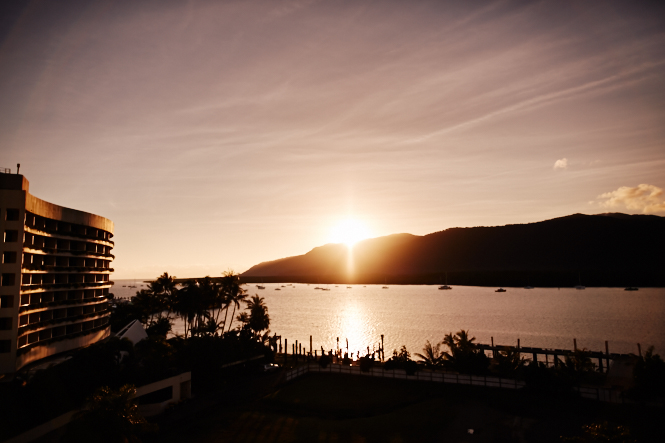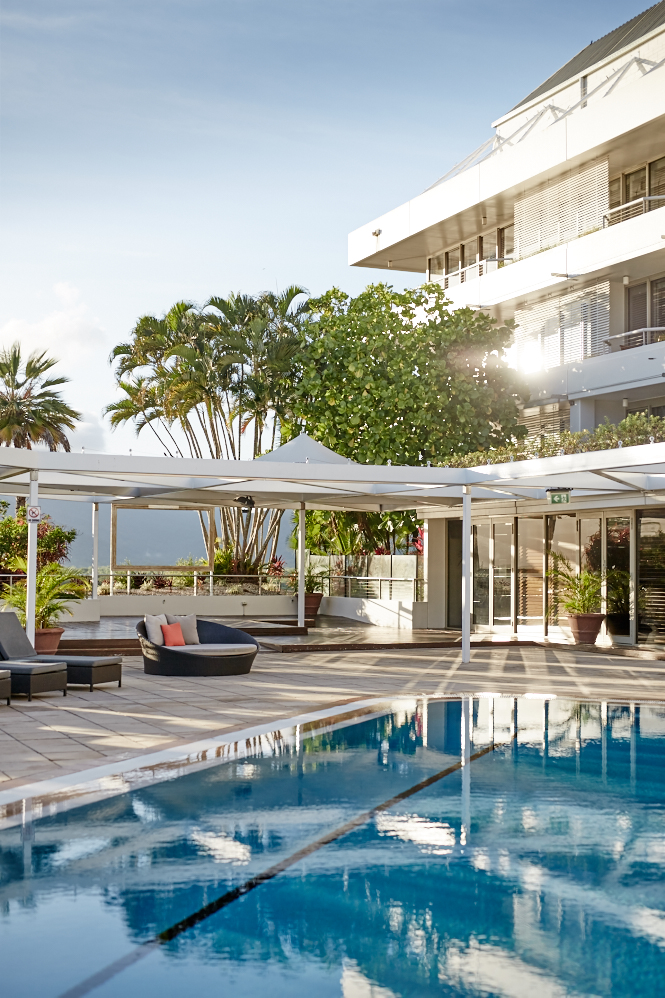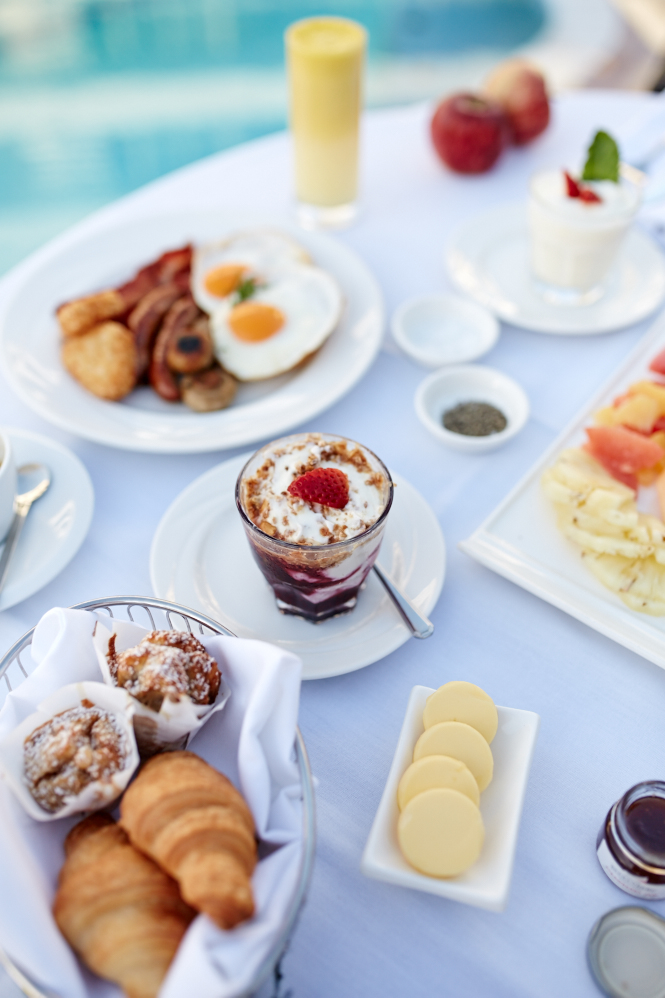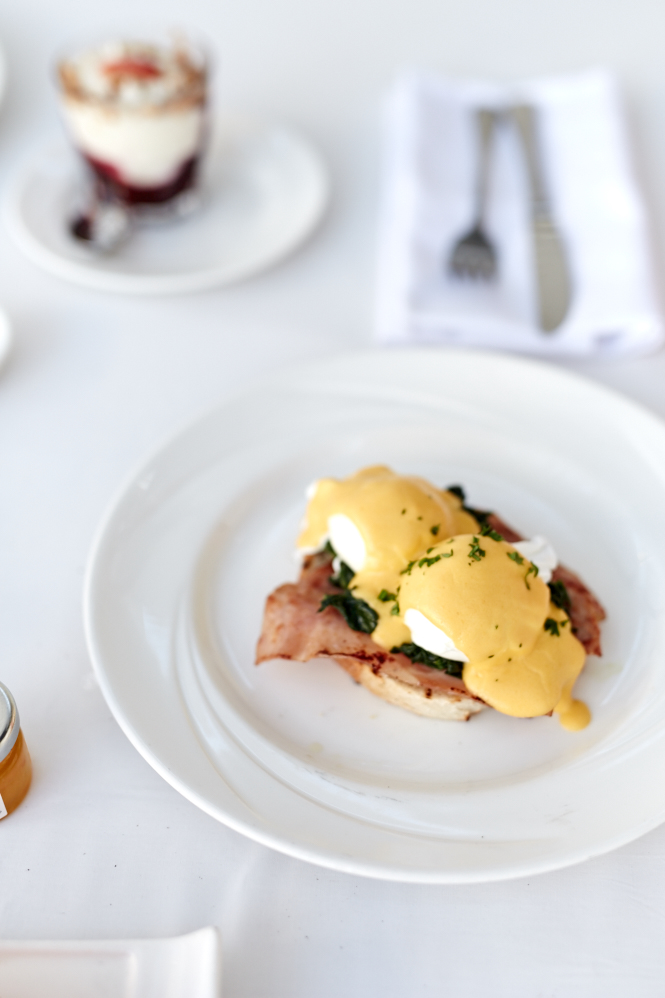 On our way to Port Douglas, we stopped at the beautiful Mossman Gorge Gateway Centre. It was a real treat to be taken on a Dreamtime Walk with a Kuku Yalanji traditional owner. Complete with a welcome smoke ceremony, to hearing about the traditional way of life. Calling out to the elders and finishing it all off with a hot cup of billy tea and fresh damper.
One of the things to do at Mossman Gorge is to take a dip in the emerald green rainforest waters of the gorge. There is something serene about the giant granite boulders and luscious green trees, that would make this the perfect spot to chill out at on a hot day.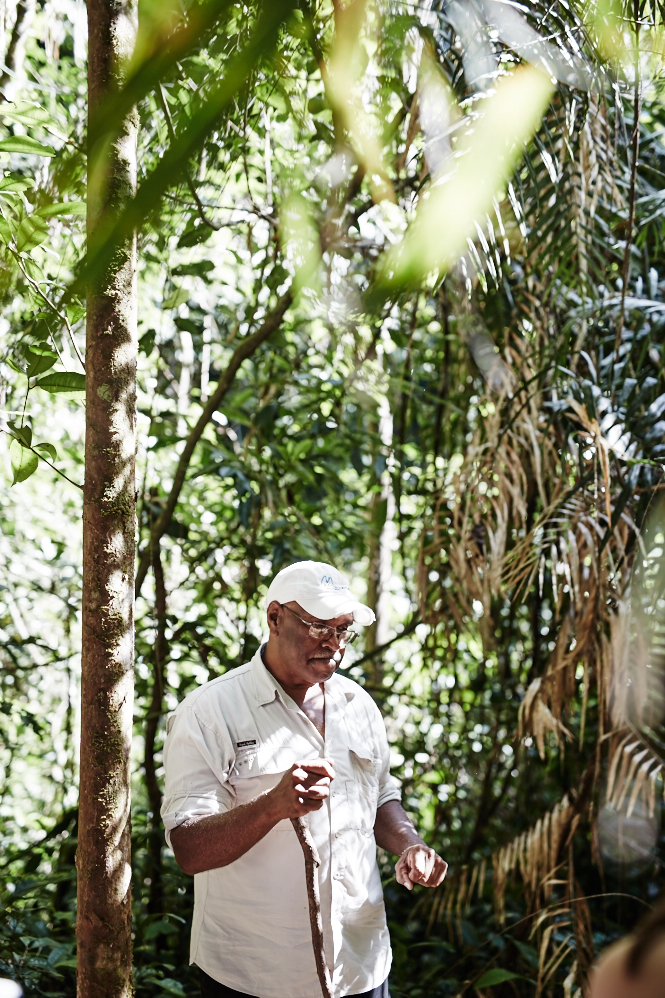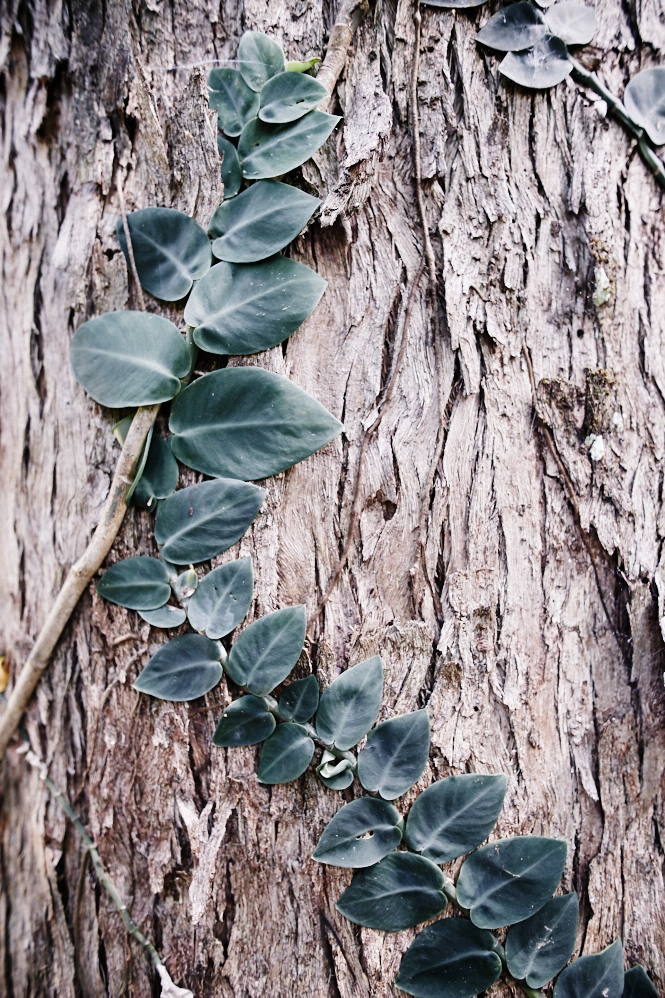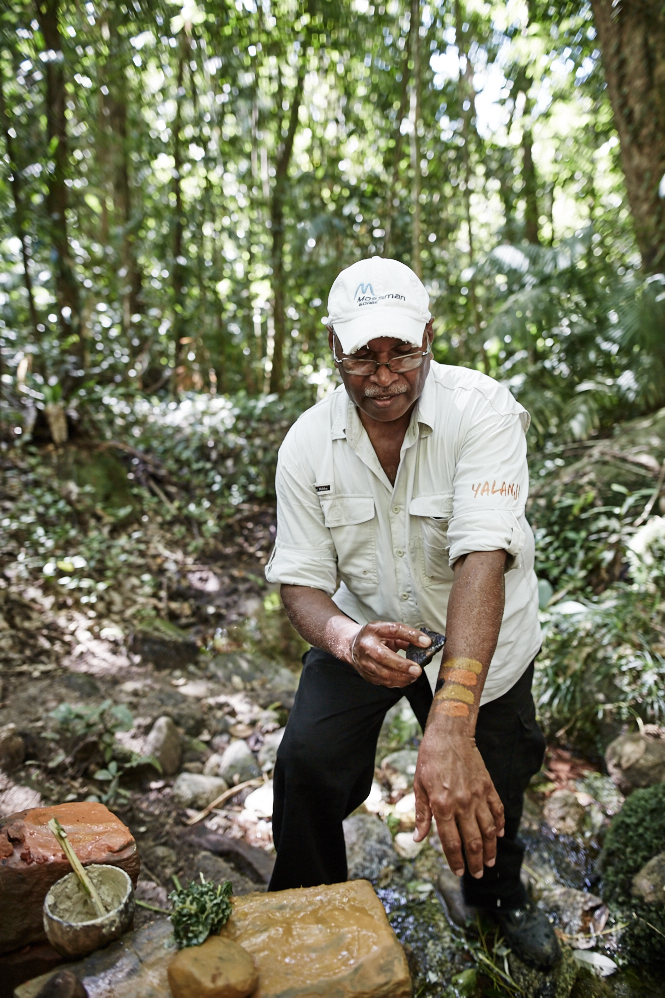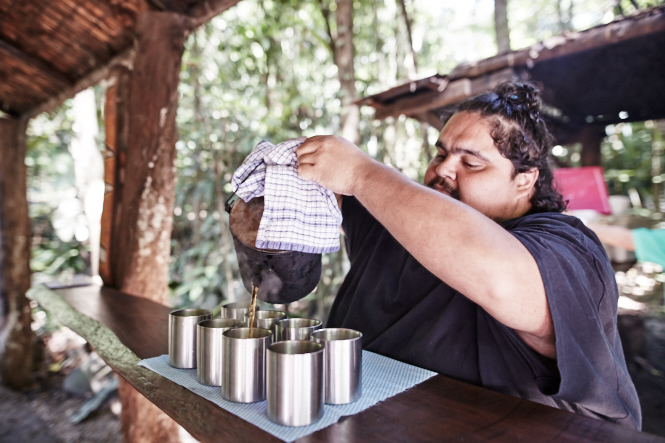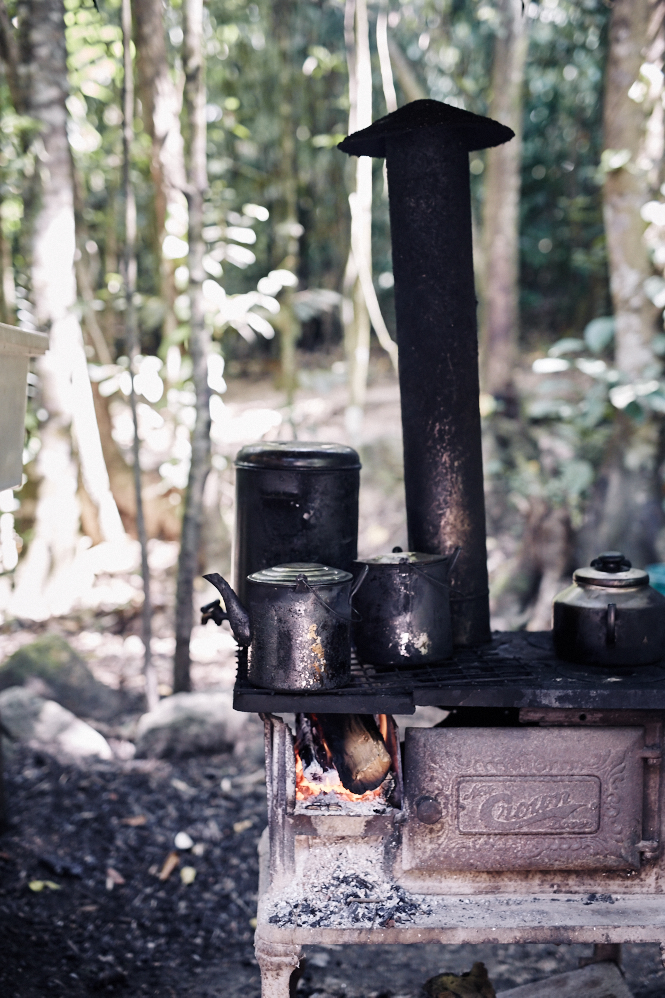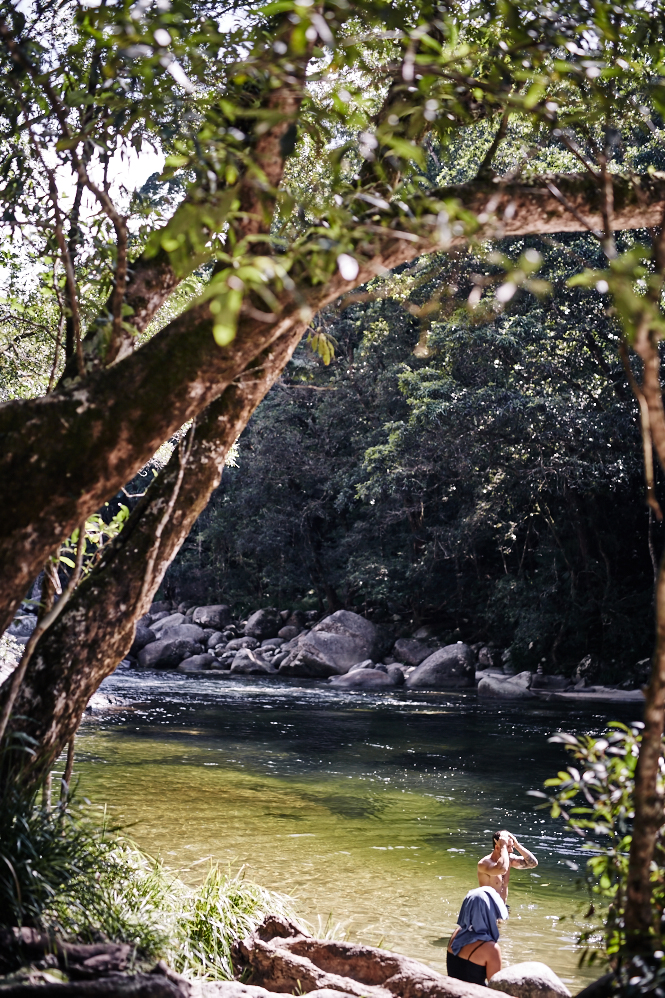 Port Douglas is a well known place for people to have a Wintervention. A popular spot amongst my friends, and easy to get to the Great Barrier Reef, it's a great spot for couples and families to take a break. We stayed at Pullman Port Douglas Sea Temple Resort & Spa. One of Accor Hotels 5-star luxury resorts located on Four Mile Beach, Tropical North Queensland – the gateway to the Great Barrier Reef and Daintree Rainforest.
Renowned among the finest hotels in Port Douglas, this spacious holiday retreat features a range of accommodation choices, including studio spa rooms, one, two and three-bedroom apartments and three-bedroom villas. All are situated around one of the largest lagoon pools in the Southern Hemisphere. I was lucky enough to be put up in one of the penthouse rooms, complete with it's own rooftop jacuzzi and bbq area. Heaven!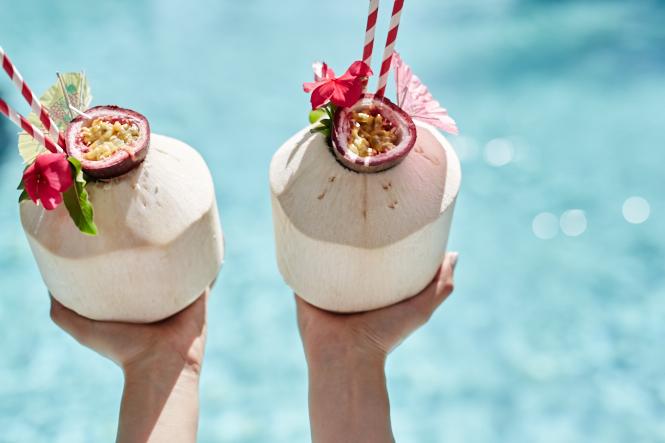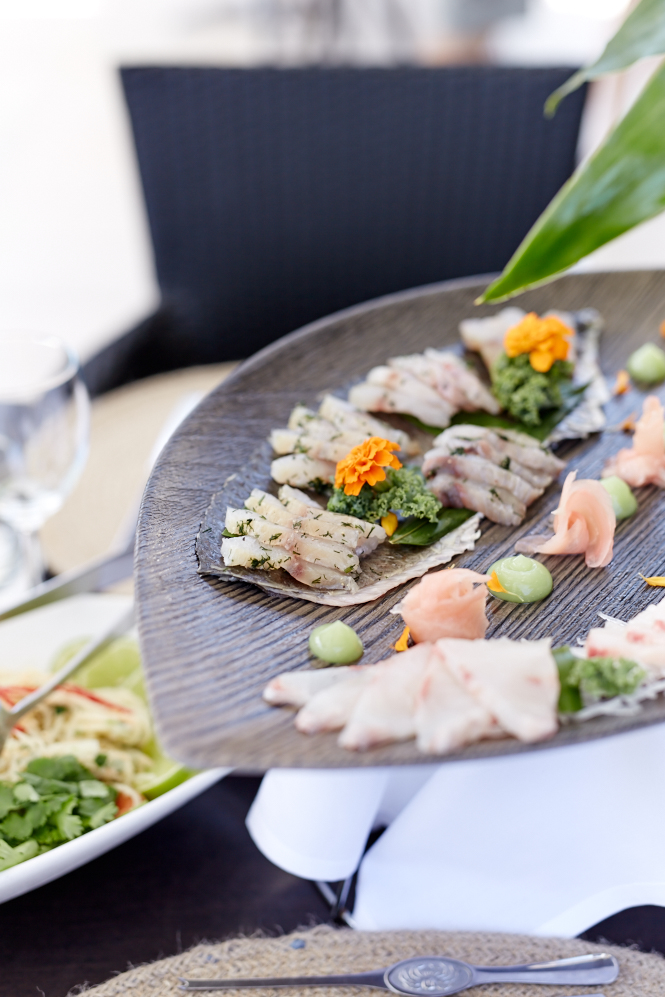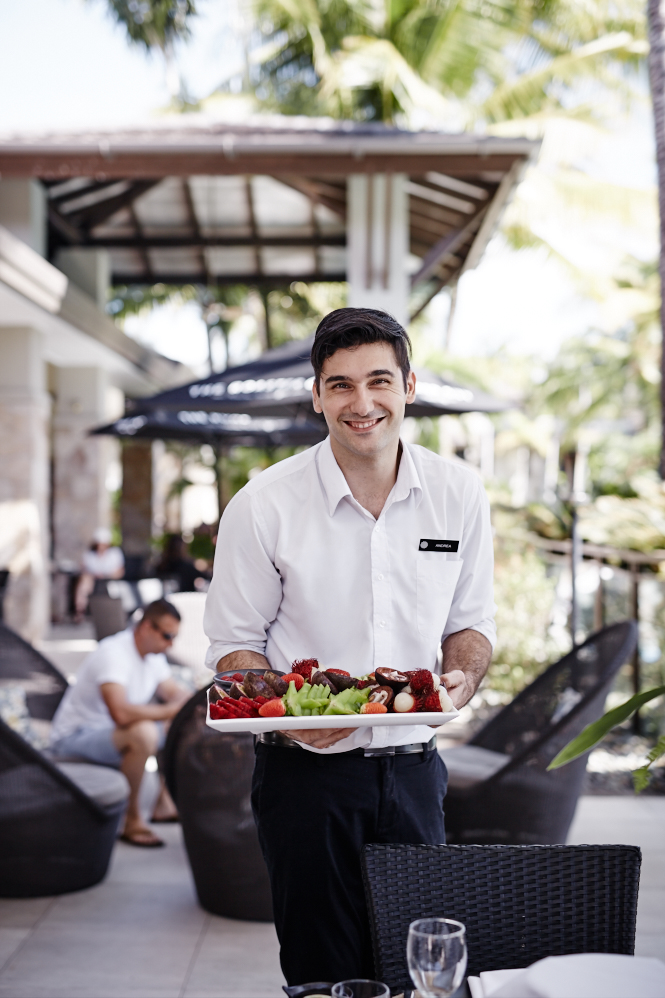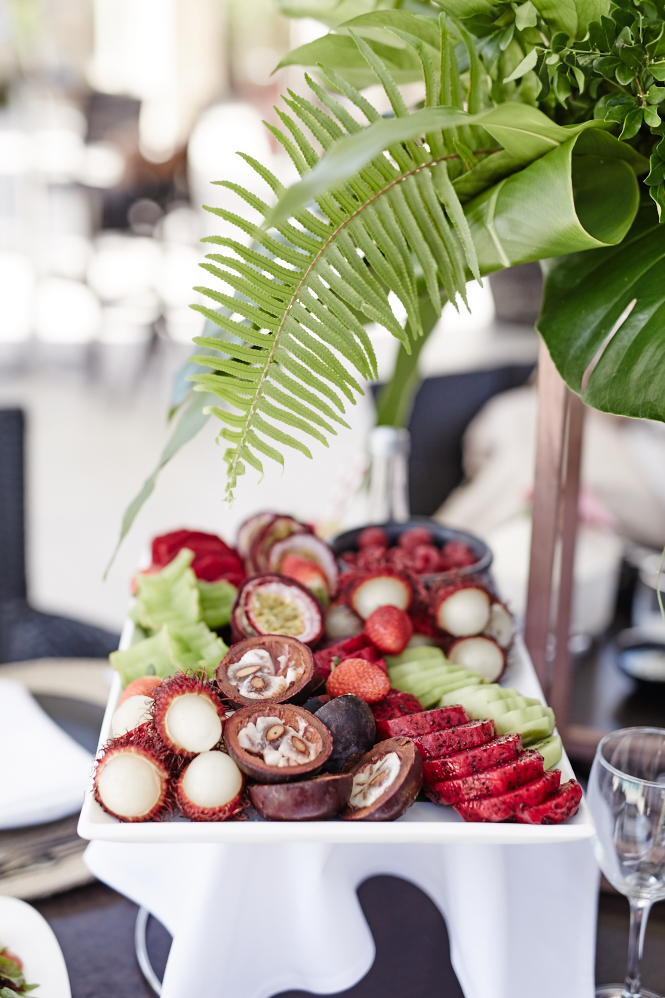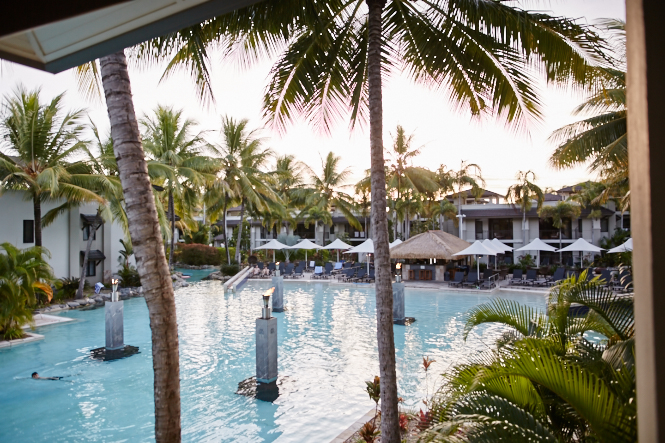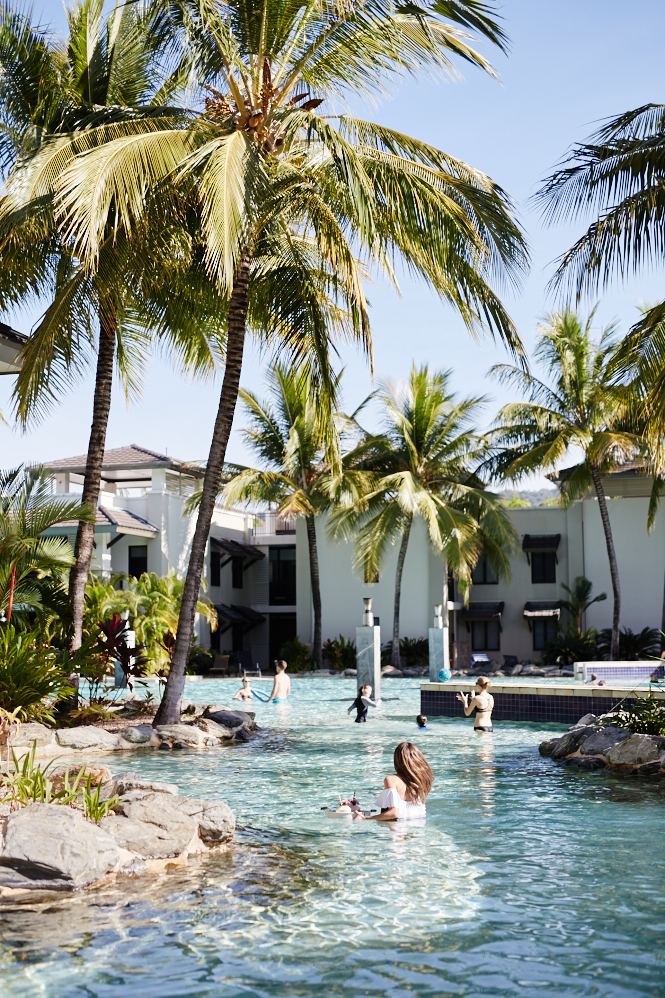 We enjoyed cocktails out of coconuts, and a gorgeous, fresh seafood laden lunch by the pool, before enjoying an afternoon soaking up some sunshine and lounging by the pool. Whilst some girls enjoyed a treatment at the award-winning Vie Spa, I took the time to enjoy my jacuzzi and fresh fruit platter.
We enjoyed pre-dinner drinks and dinner poolside again at Aqua Restaurant. A great way to end the day, before heading back to our rooms for a restful night's sleep.
We were up early to enjoy the extensive buffet breakfast, then off to the Port Douglas Marina to board our luxury catamaran to Low Isles. Sailaway was our vessel for the day, including a delicious lunch on board which was welcome after snorkelling with the girls and trying to spot turtles. A gorgeous day in the sunshine, a world away from the stresses of reality!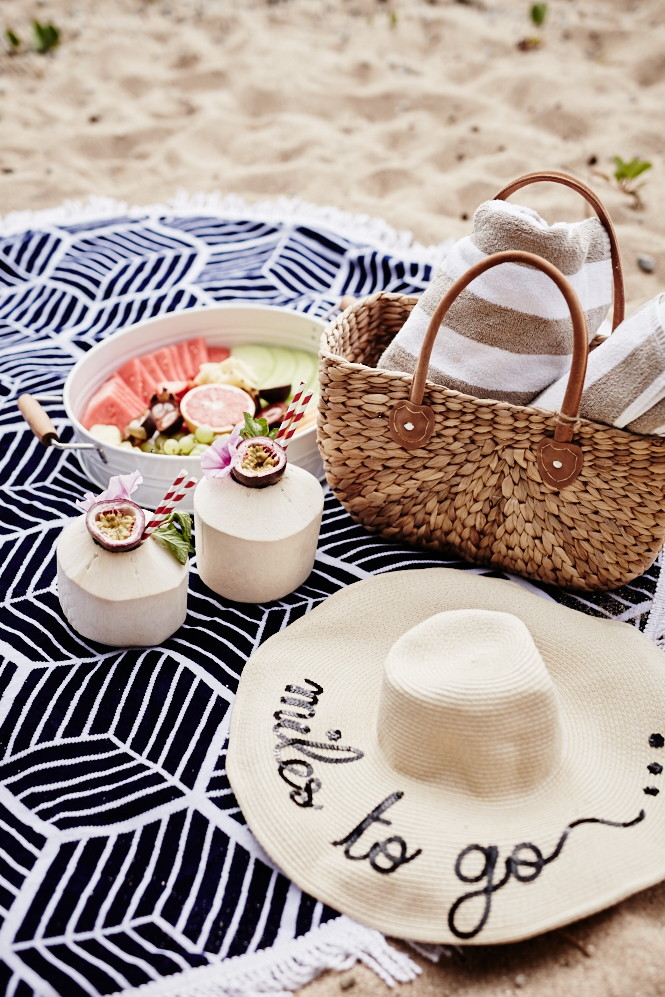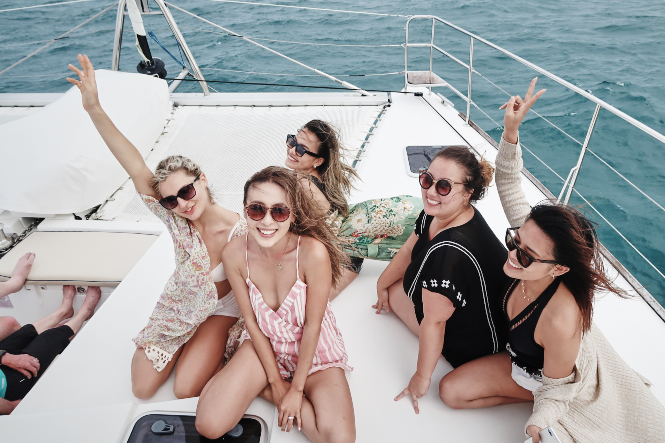 It was then time to check into our final hotel, The Reef House Hotel & Spa, Mgallery by Sofitel. I love how boutique the Mgallery hotels are, and this one didn't let me down. With just 67 guest rooms that have been recently refurbished with a colonial beach house feel, my room made my jaw drop from the moment I opened the door. Complete with an outdoor spa bath and kitchen, it was just somewhere I could have easily stayed a week (or more)!
Joins other guests at Brigadier's Lounge for complimentary Brigadier's Punch & canapes served each night at sunset. A great chance to meet other guests and enjoy a tropical drink before enjoying dinner at the award-winning Reef House Restaurant is nestled under 300 year old Melaleuca trees overlooking the Coral Sea in the centre of Palm Cove village. Head Chef Ashe Lewis serves up a seasonal menu featuring the very best of locally sourced produce for guests to enjoy overlooking Palm Cove beach.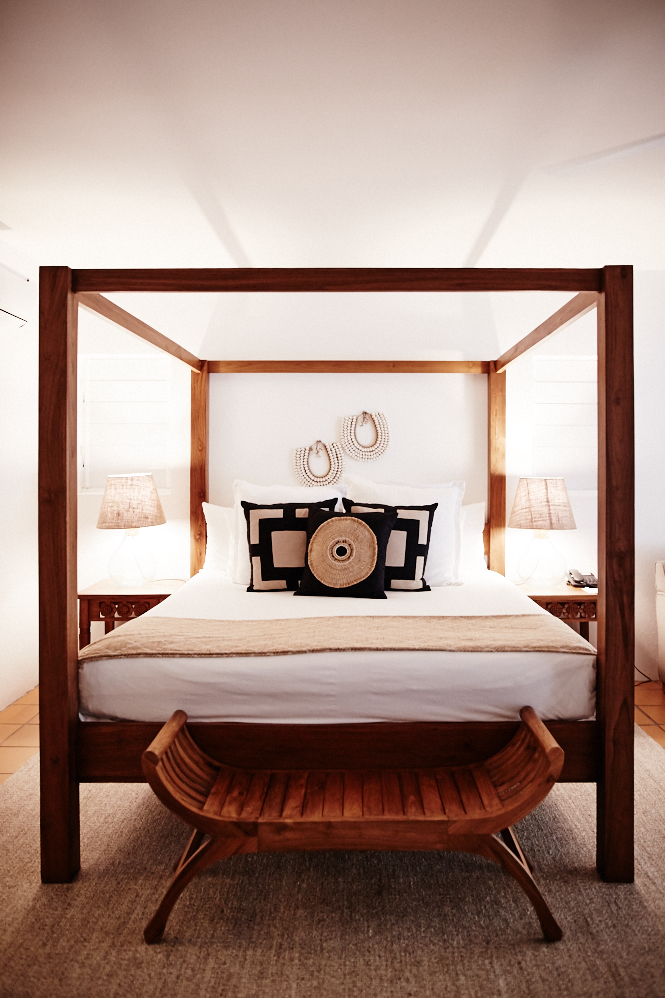 The Reef House is a great spot to get up early and walk across the road to enjoy the sunrise on the beach. Then easily head back over the road to enjoy buffet breakfast or in room dining. Mel & I did breakfast again, and we couldn't help but enjoy it on the sun filled balcony overlooking the pool.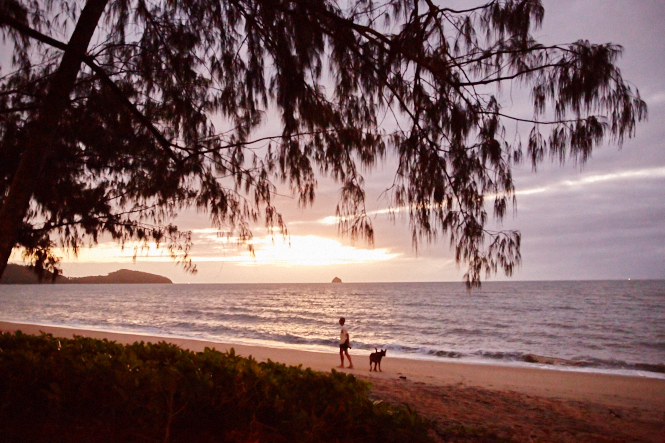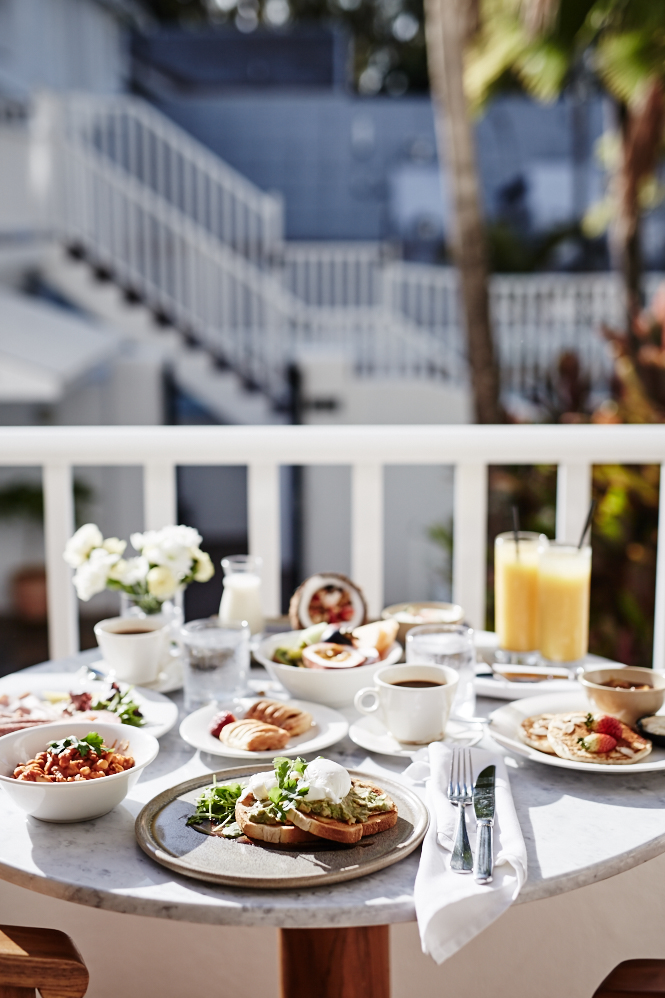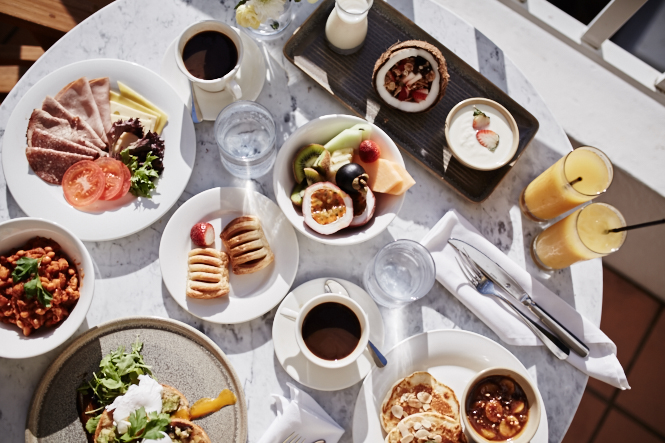 The Reef House Day Spa is something you should definitely make time for when staying here. I highly, highly, highly recommend the Polynesian massage. It was like nothing I've ever had before. This style of massage is inspired by Lomi Lomi, flows to music, with the therapist moving around the table using hands, forearms and elbows to massage. They say it is wonderful for anyone needing comfort through difficult times as you are safely supported to release stress, depression, exhaustion, confusion and even grief or loss. I felt so relaxed at the end, I just about fell asleep, but I knew lunch was awaiting!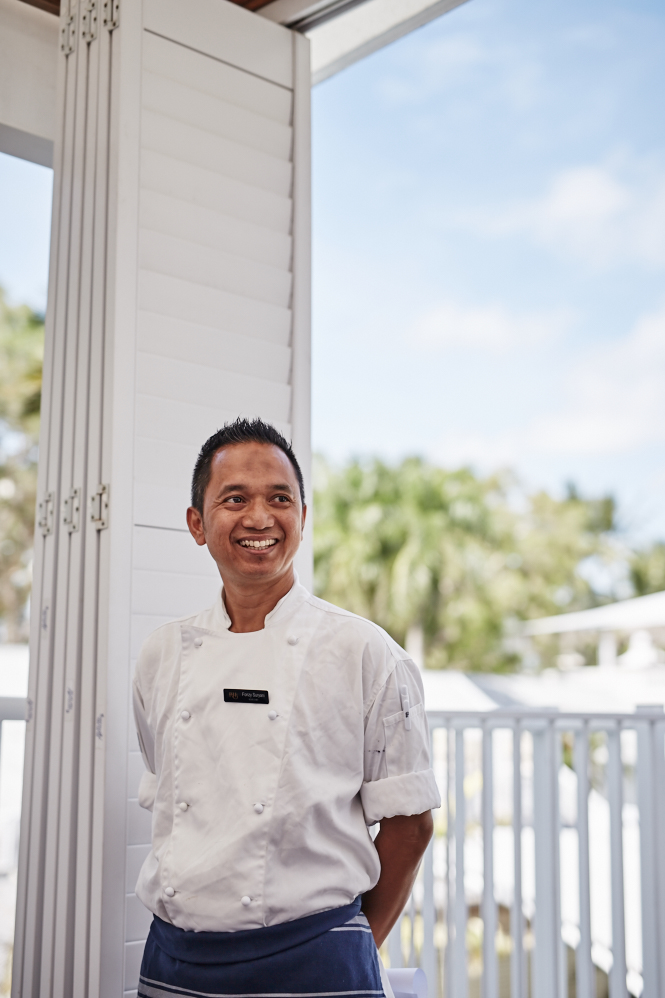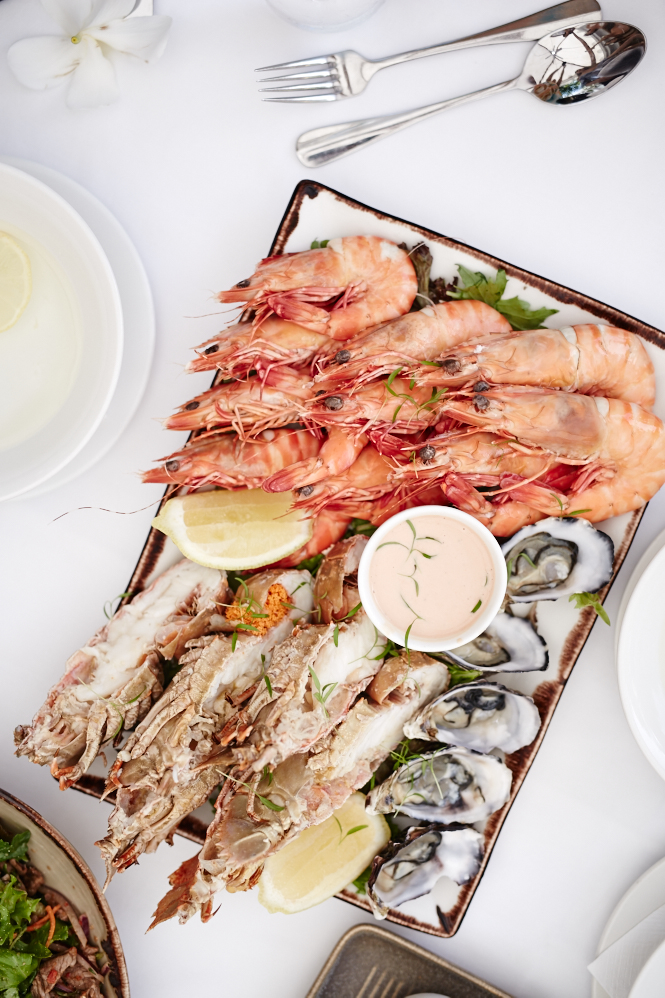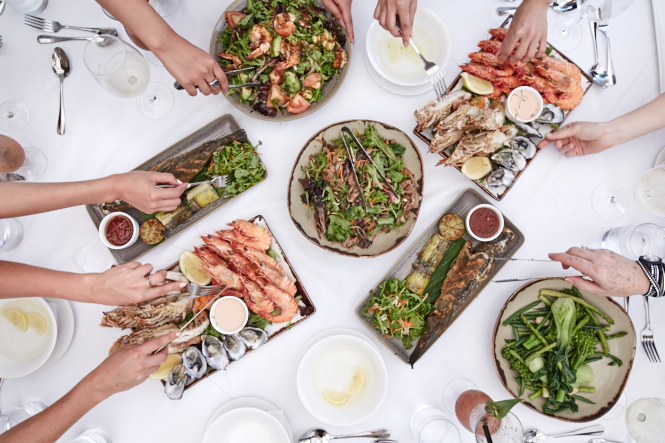 Whilst I was blissed out in the spa, some of the girls borrowed the complimentary push bikes from reception and took around down along the water. We came together for a big seafood feast, and fabulous music by a local flutist.
Sadly like all good things, this was the end of our Wintervention. To book your own Wintervention head to accorhotels.com/gb/australia/index.shtml
Iron Chef Shellie was a guest of Accor Hotels.