Dragon Fruit Smoothie Bowls
Smoothie bowls are not something I completely understand. Cafes and instagrammers are going wild for them, but why would I put a drink in a bowl and eat it with a spoon, why don't you just serve it with a straw? Sigh, perhaps I'm just getting old and out of touch with the young folk!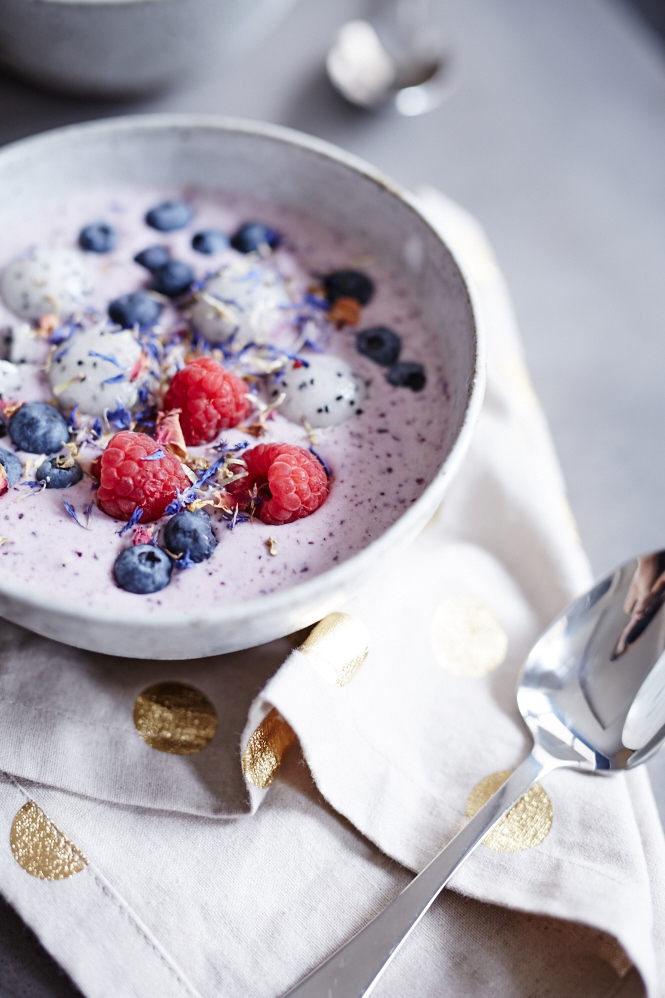 After I asked this on instagram, it seems that it's to provide more surface area for extra toppings such a fruit, granola or whatever else tickles your fancy. Whilst they are more instagrammable, I'm old fashioned and still prefer mine in a cup/jar, with a straw. 
This recipe created for Prahran Market as part of #theAteam, and when I received dragon fruit in the March mystery box.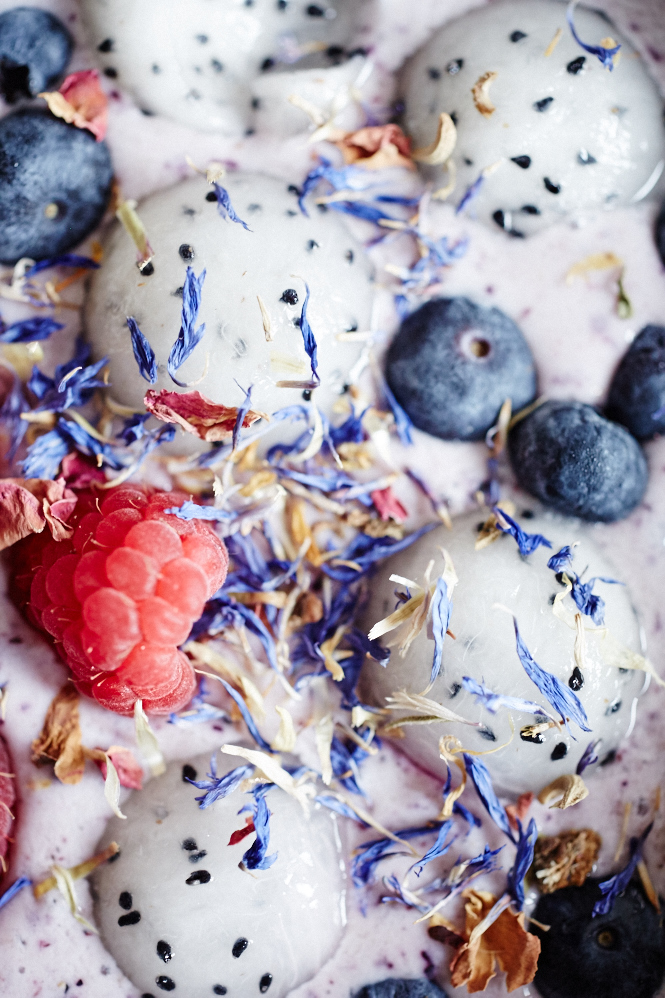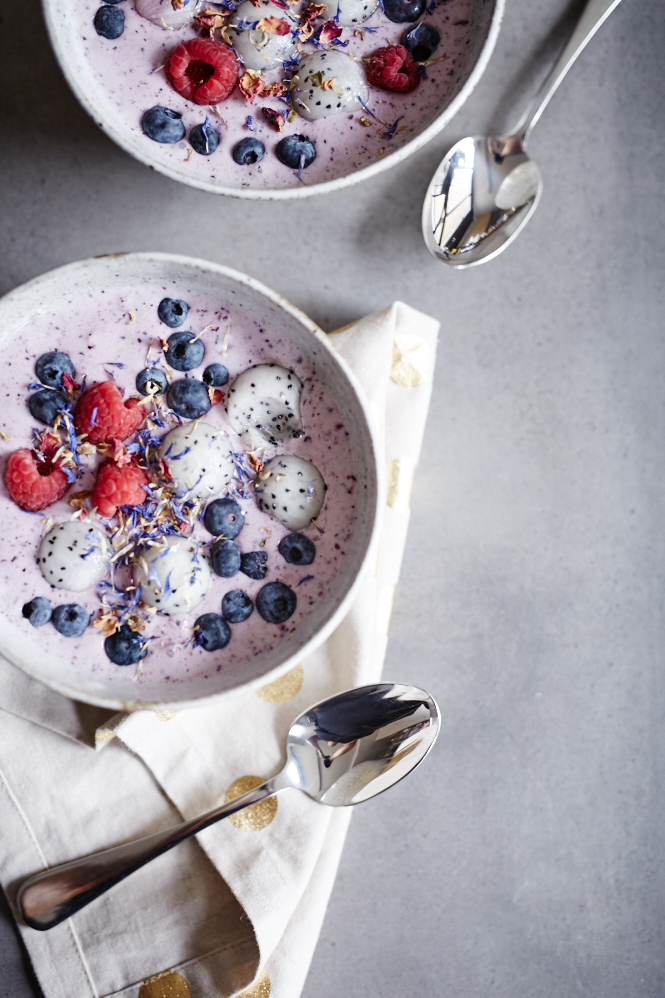 Dragon Fruit Smoothie Bowls
Print Recipe
Ingredients
1 dragon fruit 
1 cup frozen blueberries
2 frozen bananas
1 cup greek yoghurt
1 cup milk
½ cup fresh raspberries
½ cup fresh blueberries
edible flowers to decorate (optional)
Instructions
Cut the dragon fruit in half horizontally and use a melon baller to make as many dragon fruit balls as you can, set aside.

Scoop out remaining dragon fruit and blend in a blender with all other ingredients until smooth.

Divide between two bowls, and top with dragon fruit balls and other fruit an edible flowers if using.