Smith + Singleton
Still fairly new to the dining seen, Smith + Singleton is the new baby of chef and restauranteur Paul Dunlop (formerly of St Katherine's and Bistro Thierry). Dunlop's other well established restaurant GG in East Melbourne will also feature on this blog shortly.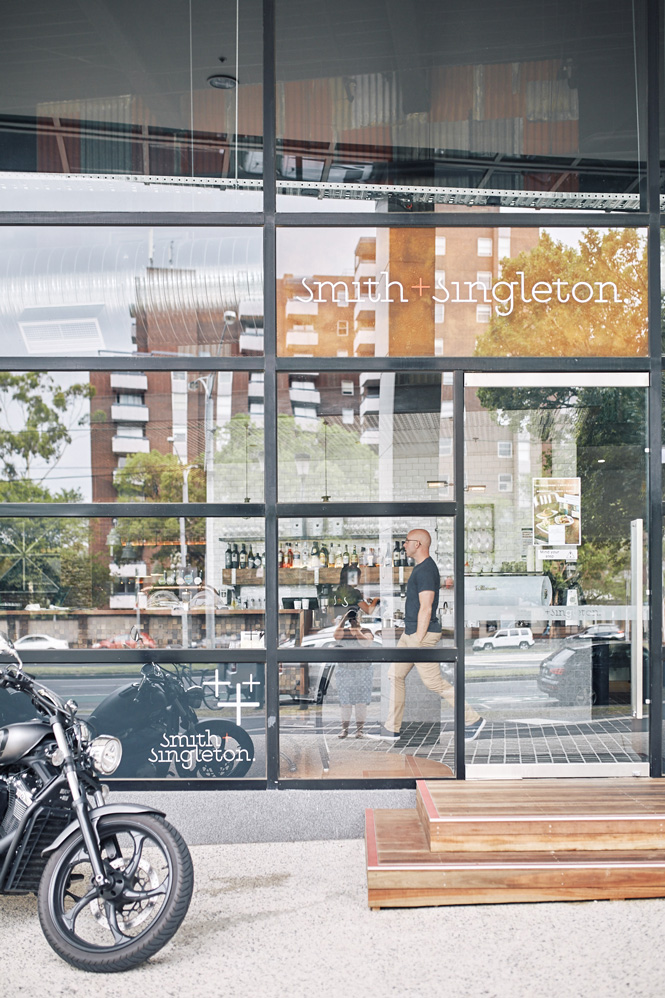 Since mid November, Smith + Singleton has been catering to the local and passing crowds with their breakfast, lunch, dinner and cocktail offerings. Situated on Flemington Road, adjacent to The Larwill Studio (part of the Art Series Hotel Group) and close to The Royal Children's Hospital, Dunlop says opening Smith + Singleton was an opportunity to reminisce and recreate food memories, forged during international travels.
The name Smith + Singleton is a tribute to the founding doctors of the original Melbourne Children's Hospital, William Smith and John Singleton.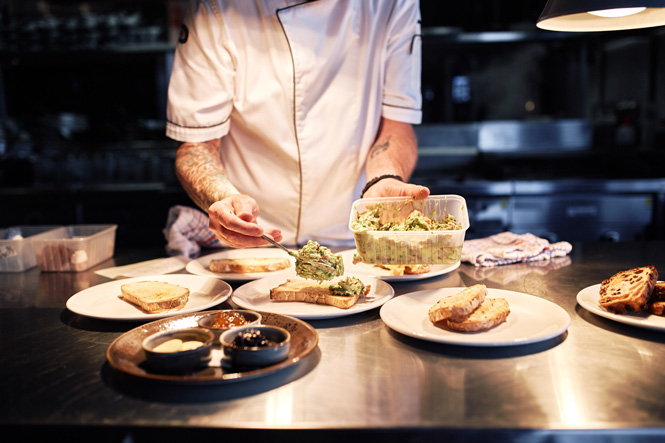 Smith + Singleton is a great place for a relaxed weekend breakfast, and has some fantastic offers for dinner, whether it's date night or with a group of friends. The food and atmosphere is on point.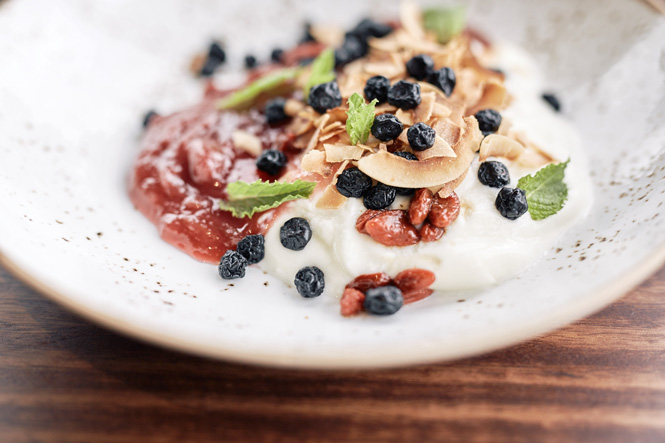 ORGANIC YOGHURT $11.90
poached rhubarb, coconut, blueberries, goji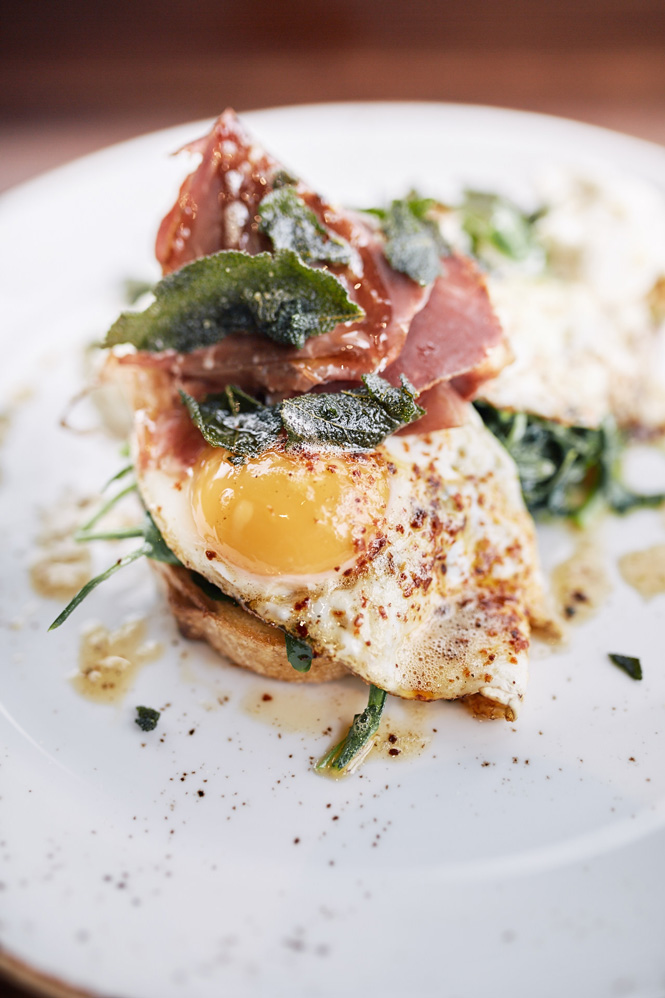 The breakfast menu highlights include puffed rice granola with poached pear, orange curd and pistachios; avocado with grilled pumpkin bread, Persian feta and hazelnut dukkah; scrambled eggs with buffalo mozzarella, jamon and basil; and toasted croissant with leg ham, manchego and green tomato jam.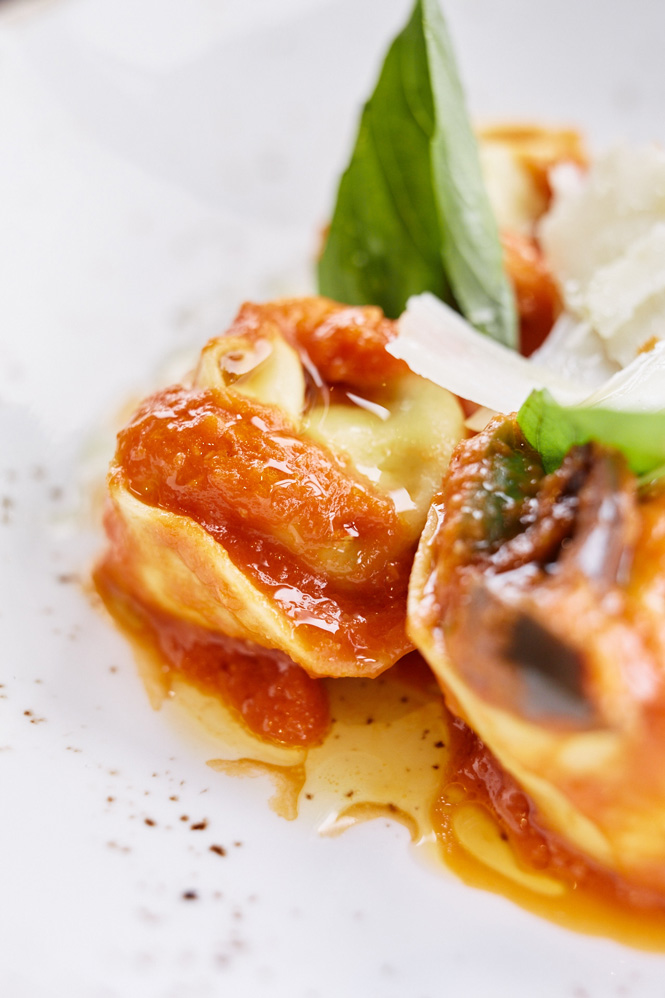 SPINACH + RICOTTA TORTELLINI – $25.90
sugo, torn basil, olives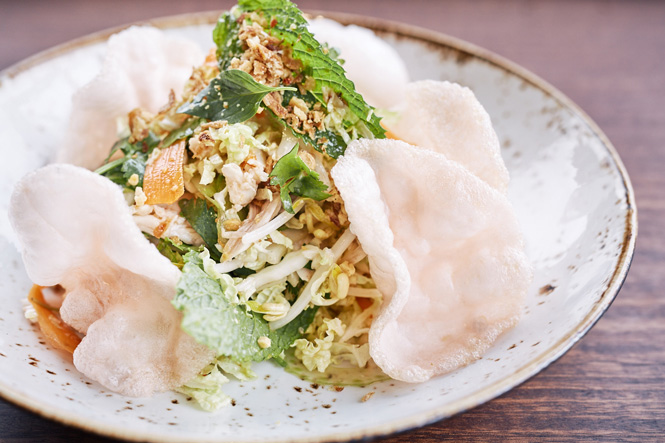 VIETNAMESE CHICKEN – $14.90
cabbage, carrot, celery, asian herbs, sweet chilli, lime, prawn crackers
The lunch menu focuses on small and large plates to share. For small, think grilled haloumi with pickled grapes, shallot, pine nuts and mint; crispy squid with Szechuan salt and kaffir lime; and grilled prawns with smoked chilli butter and lime.
The ruben sandwich is one killer item on the menu, and a MUST if you are going to check this place out.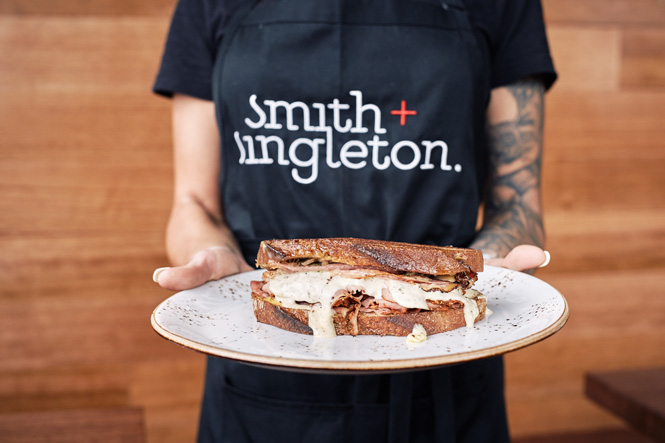 RUBEN – $12.90
rye bread, pastrami, dijon, sauerkraut, gruyere cheese, russian dressing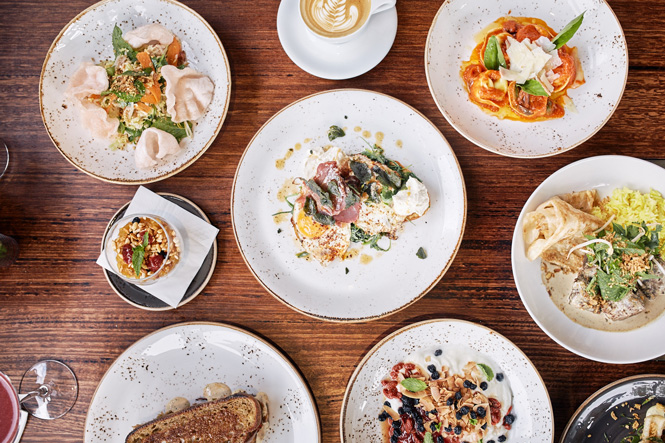 Larger plates include lamb cutlets with a parsley and lemon crumb, whipped ricotta, and smoked almond vinaigrette; grilled spatchcock with garlic, preserved lemon, burghul, currants, almonds, pomegranate and herbs; and pan fried cauliflower, smoked paprika, currants, seeds, nuts and sherry vinegar.
A more casual menu is also available, including sandwiches like Piggy – roast pork, spiced raisins, roquette and tomato; the Smith + Singleton take on Banh Mi – lemongrass BBQ pork, hoi sin, carrot, cucumber and Sriracha mayo; plus stone baked pizzas like the Hottie – tomato, calabrese, red onion, fior di latte and chilli; and the Green – broccoli, zucchini, smoked mozzarella and parsley.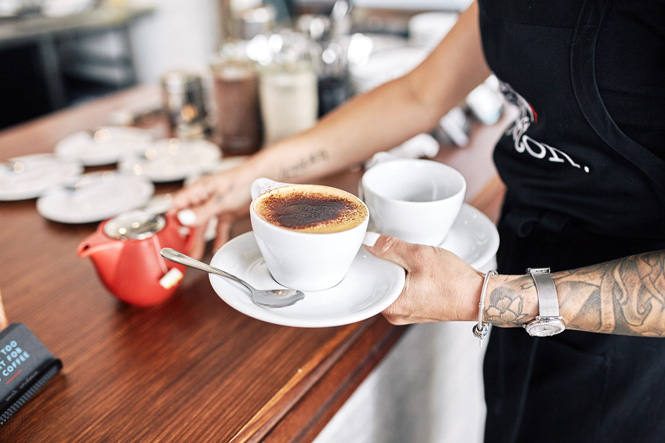 Smith + Singleton serves a signature coffee blend from Axil Coffee Roasters, available as espresso, filter and cold brew, plus a range of Spider drinks made with Coke, lemonade or ginger beer, and scoops of salted caramel, chic chip, or vanilla bean ice cream. If smoothies are more your thing, try the spinach, spirulina, coconut, cucumber, and mint; or banana, oats, peanut butter, honey, and almond milk.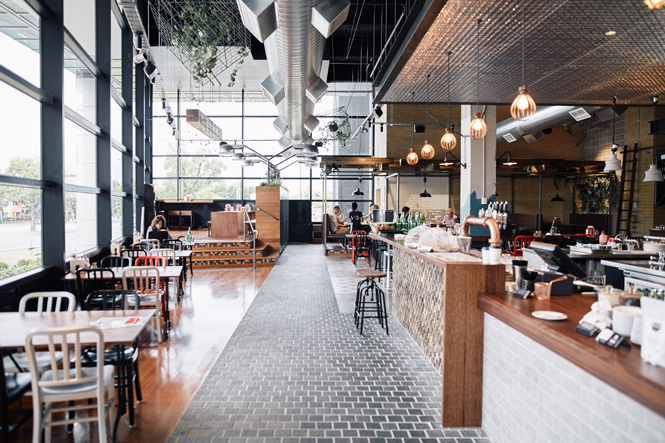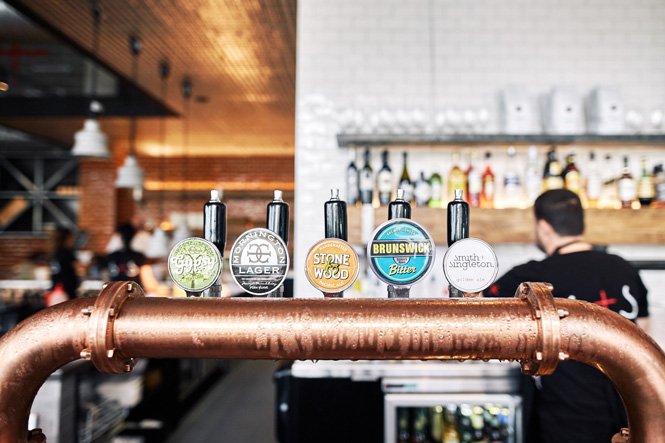 The first thing you notice is the large bright, open and inviting space. Studio Y are the architects behind the design of Smith + Singleton. Natural light fills the space showcasing industrial, wrought iron and low strung light globes. A partially raised dining area and elevated booths subtly divide the 330 square metre floor space, and chefs will cast a watchful eye over the room from an open kitchen. Green shrubbery adds colour, and wall and floor tiles in a variety of sizes, shapes and textures provide contrasting tones – from greys and rusty browns, to patterned blue and white Moroccan, and even wooden styles.
And the best part for diners in town? THEY TAKE RESERVATIONS!!!!